Shaeniire
You come walking down the sandy beaches of mystery island hoping to catch a breath taking sunrise. The waves crash in a lazy fashion. Just your luck, the crowds have left and you seem to be all alone when you suddenly spot her.
A lovely lupess lays on the sand. Her bluish green fur glistens in the fading light. The waves reach up to her, then right before they reach her front paws, they ebb back to the ocean. Vibrant violet markings on her face seem to portray both sweet sadness and adoration.
She turns to look at you, her sea glass eyes smile at you. Like a siren, her eyes draw you in. You walk two steps closer to her, but as you do, the waves reach up and roll over and around her paws and belly.
Suddenly her body changes. Her back legs fuse and become a peophin tail and her front paws become webbed and clawed like those of an otter. The next wave comes, and she naturally glides back with it to the deep sea. She dives under the depths and leaves you with a flip of her tail.
All that is left is the sound of the ocean...
Art of Me
(drag and drop image into the address bar to see full sized version)
By my owner silvermoonfox: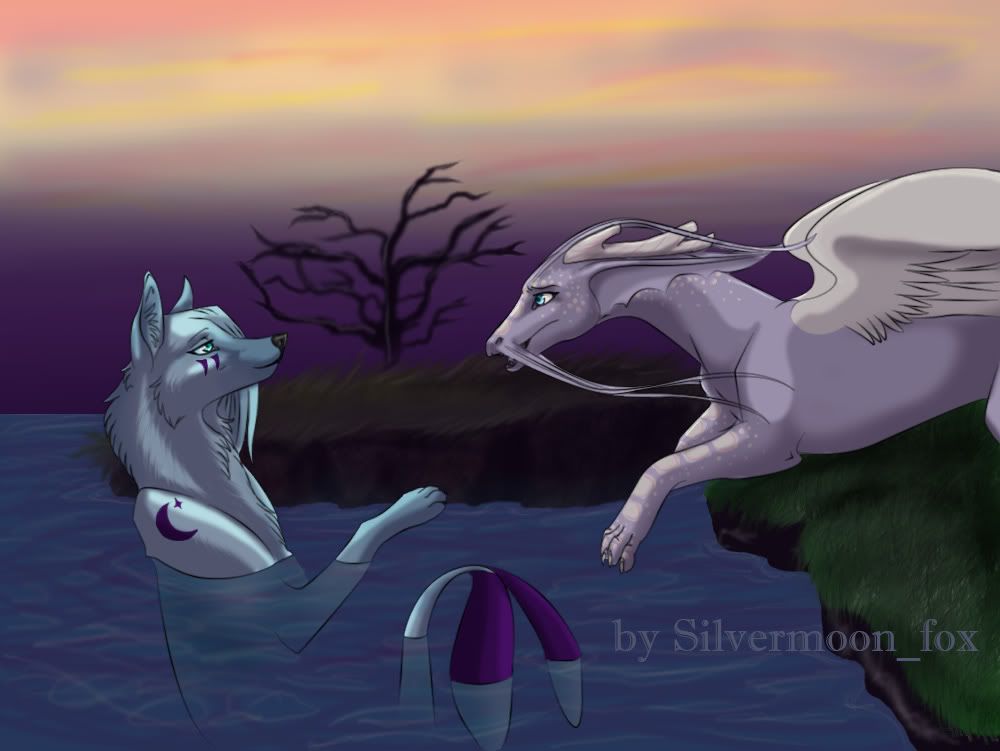 Art by others: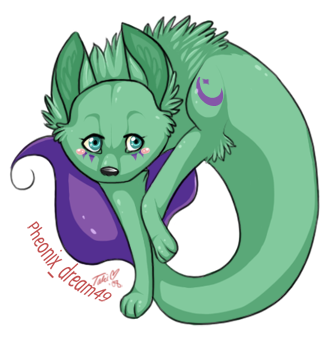 Thank you, Phoenix_dream49!
Custom References
(drag into address bar or tabs to see full version.) She can be seen either with a peophin tail at sea and occasionally the beach, or in quad form on land. She prides herself as a powerful water witch. She has the power of a siren and a odd disposition that sometimes leads her to do some rather strange things. She generally does things to benefit others, like grant serious wishes, but she will warp them to her own means or for what she things is best. Because of her sense of self judgment, her grip on reality can often falter.
Custom Adoptables
Rules:
!please only use the ones made for you unless the owner gives you permission.
!No altering without permission.
(They link to their respective petpages)
Custom My Collection