Hello there, and Welcome to
Superlenka's Palace
Can't believe I won site spotlight!!!
Thanks everyone for all the nice neomails, it really means alot to me and made me very happy!! ♥
---
About the owner
Hi, my name is Elena. Superlenka is my royal side account, in which my royalty lives in. I'm a huge photoshop and tablet fan - so if you need ANY help with your petpage design i'm always willing to help! If you have any comments or ideas for stories about Gustov, Lilusiak and Selerany - you're always welcomed to neomail me!
Also art trades are always open! My art page is on this pet page!
---
Meet the Family
Gustov the mighty king, ruler of all.
Gustov-the-mighty was created and painted by me. From the first second I knew what was his duty as a grown-up neopet. It was obvious that one like Gustov only exists for such purposes. I guess some pets are born royal.

Deepest wish .. Carnival Gloves
---
Her majesty, queen Lilusiak
Lila was fairly traded. She was brought to our palace from a far away land- and married the mighty king right away. Even though those were her only accomplishments in life, she never regrets a thing! Long ago she fell in love for Gustov, and never since is she sad.

Deepest wish .. Valentine Makeup
---
Royal Selerany
Her majesty Eler, was giving to me by Apsaroka!! Since then i'm a 'neopets-giver' and after trading or zapping neopets in the right color I give those to the users who are seeking them. Spread kindness in neopia!!!

Deepest wish .. Ocean Hues Makeup
---
Story Time.
How did the two skeiths meet?
(thanks lisonkalisonka for writing the story)
It was a beautiful day in lord Gustov's gardens. Every living thing was out enjoying the weather.
Every?
No, in the smallest room of the castle, there in the darkness, lay a royal skeith. You could hardly recognize lord Gustov in that skeith! He had huge bags under his eyes and he was skinnier then a gelert! All his servants were worried about him. All of them knew that: there lord did not eat, did not sleep and rarely got out to the sun shine. No one seemed to know the reason why their lord was so ill.
But no, one eldery gelert knew the reason.

Lord Gustov lacked a companion. And no servant would fill his void. As the elder gelert was a wise old gelert, he came with a solution. On the night of a full moon a ball has started. Everybody had fun and danced around to the beautiful music.
Everybody?
No, there where two skeiths who did not please to dance. One of them of course was Gustov, but who was the other skeith? She was mistress Lilusiak, she, like Gustov, had no companion and was quite damp about it. Finally late after mid night Gustove's and Lilusiake's gasses met. It was like a hundred angels violins played at once. Gustov felt that the void he so desperately tried to seal was now closed. And strangely Lilusiak felt the same way. "That was how they met." Said the elderly gelert happily.
Selerany's life in the castle.
(thanks lisonkalisonka for writing the story)
Gustov sat in a middle of a huge ball room. He might have been a mighty ruler, but he lacked his brain the most. Next to him sat his queen Lilusiak, she was a very sharp skeith. She would be the wisest of them all, if she wouldn't love eating so much. As she spent all her free time in the dinning room. And do not worry dear reader. As this story is not about them, no it's a story about Selerany. Who you ask? Why that beautiful peophin in the corner! Indeed there sat a royal peophin. It was not that she was not loved by their owner Superlenka. No, she felt misplaced with those two skeith living with her. As Gustov was Superlenka's first pet, he got the impression that he could boss everyone around. Thought not his beloved wife, as I might have told you reader before. She was a bright woman, and she easely tricked Gustov handing all his power to her. Thought this change of power did not help Selerany at all. As she was now bossed around by two sides of the front instead of one. But she stayed strong. She read books, cleaned the castle and made friends. Thought it is still hard for her to live with them, she does. After all, family is family.
---
Gustov

Ahhh, Gustov. Ambitious, strong, proud and also pretty aggressive.
How dose one gets the power to control so many? Well, no one really knows how such a lazy fat skeith got this powerful place, the royal palace and so many faithful servants and loyal neopians. Maybe they all see his deep golden heart.


Gustov loves Lila with all his heart, and will do anything for her! The only thing he can't understand, is how she loves this little furry creature of hers, Sugar. A petpet should not be spoiled like that! He should be trained, not dressed in ridiculous clothes!
Likes
Being the ruler of all that's alive
Chocolate cake
His wife, Lilusiak
Loyalty
Dislikes
BOOKS!
Vegetables
Suger, the Plumpy.
Lack of confidence in others
---
Lilusiak

Behind every successful Royalboy Skeith there is a successful, smart, good-looking loved-by-all Royalgirl Skeith.

That is, atleast, what Lila always says!
Lila the royal skeith believes in healthy nutrition. Which means, eathing EVERYTHING there is in the palace's kitchen.
One of her favorite hobbies is dress up her petpet, Sugar,

for tea parties in the beautiful rose garden. Oh, didn't I mention it? Lila is absolutely MAD about roses and heart shaped things! Even though she doesn't know the first thing about gardening. Oh, well.

Thank you so much loopdela356 for gifting me Gothic Christmas Angelpuss Handheld Plushie!!!!!
Likes
Her plumpy, Sugar!!!
Fashion.
Gifts.
Good food.
Roses.
Shiny things!!
Dislikes
Ugly things.
Suger-less tea.
Doing gardening work.
Quite neopets.
---
Selerany

Every day is an ADVENTURE!
Eler is gorgeous, peaceful, clever and hard working peophin.
You might ask, how a peophin could possibly fit in in a family of skeiths ??? It's really a mystery. Eler and Lila are two opposites, they complete each other and balance each other. I won't lie, there are alot of fights going on between them - but they are still the closest friends. The kye is patience, and Eler is the master of tolerance.

Thank you so much loopdela356 for gifting me Healing Springs Collectors Wig!!!!
Likes
Sea creatures.
Lila's bubbly personality!
The servants in the palace.
Books about faeries.
All petpets.
Dislikes
Stupidity.
Obstinacy.
Pretentiousness.
---
Artwork
Drag and drop for full view!
Big thank you to savera22 for Gustov's art!
Big thank you to simbologies for Selerany's art!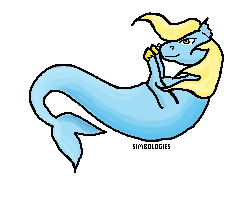 ---
Gustov's Closet






Lilusiak's Closet















Selerany's Closet









---
Dream Looks.
Eler's Dream Look.




Gustov's Dream Look.

Valentines Day




Even though I have no guts to paint him pirate!!




Lila's Dream Look.




Bonus Look For Lila.


---
Credits

Dream outfits from 'Dress to Impress'.
The beautiful buttons from Reveire.
Other Cool Links
---
Sitely


Visitors since 9/10/12
and counting!