THE NEOPIAN
COLOURED PAGES


Welcome guest,
to Seaphias' Neopian Coloured Pages!



The Neopian Coloured Pages is a compressive list of some of the best petpage guides in Neopia, covering a wide span of help topics.
You will no longer need to scour the help boards looking for guides, as I hope to include the best, the most viewed and the most informative sites.

This is a great way to advertise your petpage or gallery, and The Neopian Coloured Pages will help connect those with questions to those with answers.

I am always looking to expand, so please feel free to Neomail shop_cheap if you wish for your petpage or gallery to be included.

NB: I have not stolen anything from any other petpage / directory petpage.
I found these sites by searching, one by one.



You may have noticed that some of these pages relate to premium users, such as the SSW Approved Shops and RAOK (which can benefit non premium users as well) and the premium adoption agencies (strictly for premium users).
A lot – but not all - of the following users are premium members and gather together on the Charter Board and the Main Hall.
If you are not a premium member, and would like a free trial, please NeoMail shop_cheap and I will refer you.
You will receive your first 14 days FREE, and can withdraw at any time.
If you would like more information, please check the links under "PREMIUM" or NeoMail shop_cheap.

PETPAGES

- fliffus
Hungry Skeith
- garmfay
The Games Room
- neoknight_xvi
Dice Escape
- paingivesmelife
The Buzzer Game
- paingivesmelife
NeoQuest II
- titian_starfire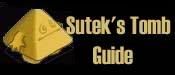 Sukets Tomb Guide
- chandelle75

Custom Cursors
- even_star_122
Music Codes
- reissii
Medicine for your Eyes - Layouts
- reissii
Medicine for your Ears - Music
- _space_freak_
csshelp - HTML
- thelonetiel
DIY Lookups
- alatyr13

Who wants to be a neoMillionaire?
- cgsdesigns
Shop Business Plan
- faruzah_goforth

NeoPoint Guide
- intherain_
50k a day game guide!
- jenesisx
JenesisX's Guide to becoming a millionaire
- jetcity78
Guide to Quick Easy NP
- kanym
Free NPs – A How to Guide
- alecto00
Peophin
- almond_moose
Lenny
- angelic_groovester

Chomby
- bittersweetish

Cloud
- cannon462
Cybunny
- cannon462
Koi
- dawn_way
Kiko
- dogluver4543

Gnorbu
- dorktape


Kau
- ethereal_ghost
Plushie
- jabba_thehut

Baby
- Kalaelou

Royal
- katkatkatkat1234
Shoyru
- mischief21
Poogles
- missgitta
Directory of Pet Directories
- missgitta
Regal Liaison - Royal
- nicksangel128
Silver
- nicksangel128
Usuki/Quiguki
- numb3rsfan
Maraquan
- orange_rose_petals
Camouflage
- polattack
Custard
- qbureau
Pirate
- x_ronno_x
Wocky
- rei_hino_marsgoddess


Zafara
- soyabean1983

Disco
- steph24uk

Korbat
- subzeroace
Krawk
- szikn
Aisha
- troy_gold

Starry
- Tru_luv_lasts
Kiko Konection
- wistful_saga
Painted and Proud
- zeroistbutterfly
Xweetoks
NEOPETS, characters, logos, names and all related indicia
are trademarks of Neopets, Inc., © 1999-2013.
® denotes Reg. US Pat. & TM Office. All rights reserved.
PRIVACY POLICY | Safety Tips | Contact Us | About Us | Press Kit
Use of this site signifies your acceptance of the Terms and Conditions