Between the castles of Brightvale and Meridell stretches miles of farmland. To get to-and-fro, most Neopians take the major road that runs right out of one kingdom and directly into the other. Every so often, a path will run off the road and into a quaint little town a few miles into the country or an old, old house that's seen far better days.
In the very middle of that road a path branches off for miles onto one of the largest private farms in Neopia. From the road you can't see much past the trees. In fact, most don't even notice the path at all. If you head down that path, however, you'll find an assortment of ungulate petpets from all over the globe, each species separately fenced in together with acres of elbow room.
In the middle of everything is a small ranch-style home that looks like it's held up well over the years, but could use a fresh coat of paint and some new shutters. Off the side of the house is a carport providing shelter for the (possibly) oldest running pickup truck in Neopia. The last paint job it had has been replaced with rust and a lone Sticks N Stones bumper sticker.
A screen door opens with a long screech, and from the house comes a white Kyrii. Though his house and truck haven't been kept up to par, this Kyrii is obviously no fool when it comes to an up-kept appearance. His hair and tail are brushed clean of knots and dirt, and his clothes are free of even the smallest wrinkle. After all, aren't Kyries supposed to take pride in their image?
Hello, stranger! How did you find yourself all the way out here? I figure you're on your way to or from Meridell, but to get here you have to travel pretty far off the beaten path.
If you don't mind, why don't you come on in for a minute and I'll brew up a pot of coffee? If you've got the time, I know I've got some stories to tell. How about it?
The inside of the Kyrii's humble abode did not reflect the outside. There was a warm aura once you entered in off of the rickety porch, and that aura seemed to carry throughout the house. The colors of the walls and furniture were warm and calming, and the shelves hung upon the walls were decorated with enough knick-knacks to gander at and entertain the eye, but not to the point where one would begin to feel cluttered. The house was very open and felt larger than it looked from the outside. From the living room you could see into the kitchen from over the counter, and past that a wide open door lead to the dining area. On the opposite end of the house was a hallway that was too dark to see down. There weren't many windows, and the few there were were covered with heavy curtains. Possibly to keep the house cooler.
Looking around it becomes evident that this home is not large enough to house a family. This Kyrii must be out here all alone.
Please, please, have a seat! I'll go put on that pot of coffee and grab you a little something to snack on. I can't believe you walked all the way here.
The couch is placed across from the fireplace, and upon the mantel are several framed pictures of what appears to be the Kyrii in his earlier days, surrounded by friends and family. One photo in the middle features him on a small stage, seated on a high rising stool with a microphone standing in front of him as he strums away on an acoustic guitar. His mouth open as if he was in the middle of a verse. The timestamp in the corner dates the picture back thirteen years.
The Kyrii returns to the living room with a tray carrying two mugs of coffee and a bowl filled with small store-bought cookies. His eyes fall on the picture in the center of the mantle.
Ahh, those were the days. When I was a teenager I used to play guitar at a small hole-in-the-wall joint called
Chacco's Café
. Machacco, a shadow Wocky, owned the place. He was definitely one of the kindest and most loving Neopets I have ever met...
Goodness! Here I'm going on and on and I've yet to even introduce myself! My name's Samuoll, but everyone just calls me Sam. I grew up on this farm, but I left home at the age of 18 with high hopes of becoming a world renowned musician. And, well, it's a long story between then and now...
| | |
| --- | --- |
| coming soon! | |
| | |
| --- | --- |
| coming soon! | |
| | |
| --- | --- |
| coming soon! | |
| | |
| --- | --- |
| | coming soon! |
| | |
| --- | --- |
| | coming soon! |
| | |
| --- | --- |
| | coming soon! |
Friends & Family
Karasuhebii
coming soon!
Jedane
coming soon!
Acalagon
coming soon!
Flatnote
coming soon!
Induzztrial
coming soon!
Artwork
By Doirn
| | |
| --- | --- |
| April 2006 | April 2006 |
| April 2006 | December 2006 |
| March 2007 | July 2007 |
| December 2008 | August 2009 |
By Others
| | |
| --- | --- |
| neo_babies_guild_ | psycho_brunette |
| emirineko | nightshadow_08 |


lunatea

Beauty Contest


Won
First Place
on April 14, 2006!


Won
Third Place
on January 5, 2007!



Won
Second Place
on March 9, 2007!



Won
Third Place
on July 13, 2007!
Questionable Taste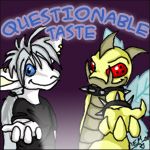 Thumbnail art by LightningRyu.

Doirn's comic collaboration with her friend, Blitz.
All three have now been accepted into the Neopian Times!



Custard Pets?

Pupaphobia.




Mutants eat weird things.

Adoptables

Rules:


Do not enter these adoptables into the Beauty Contest, Art Gallery, etc.
Do not alter the adoptables or the code - these must always link back to Samuoll's page!
Do not use a custom adoptable if you are not the owner of that pet.
Post these wherever you like and enjoy!

Status:


Trades:
[open] [CLOSED]

Requests
[open] [CLOSED]

If you're interested in an adoptable, neomail me!



Standard Colors

Customs




Adopted