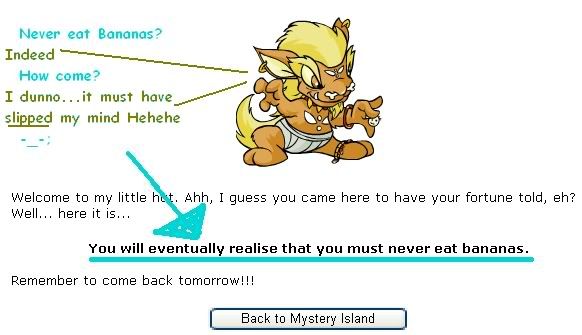 Buh-nah-nuhz. :O
(The funny thing is that I'm really allergic to them.)
Turns out it was at the Tiki Tack Shop. NO ONE would have EVER thought of checking there. X_X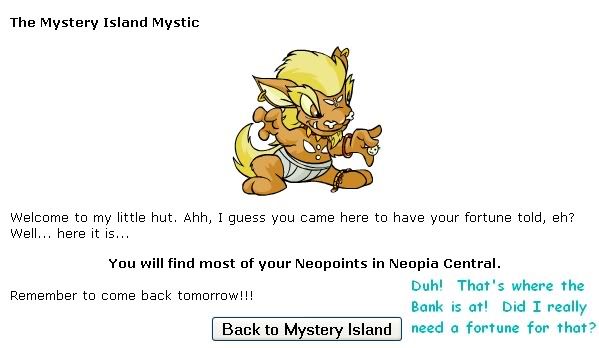 Mystic: Ok, that'll be a charge of 2800NP, please. }=D
Do I has a goodly singing voice or what? B)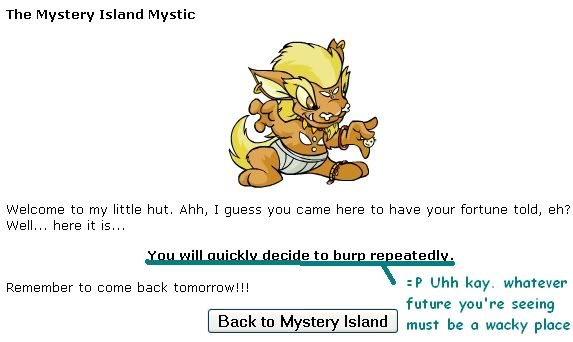 This is a job for Pepto-Bismol!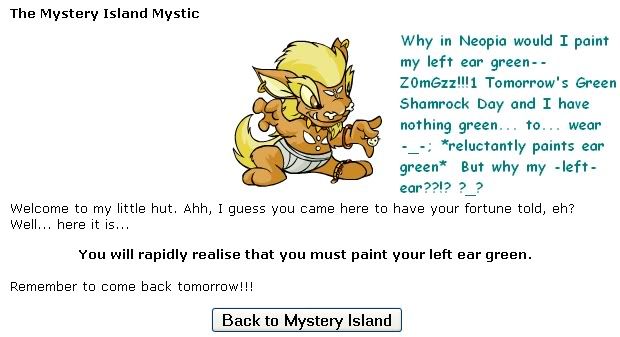 I knew I shouldn't have colored it with a sharpie...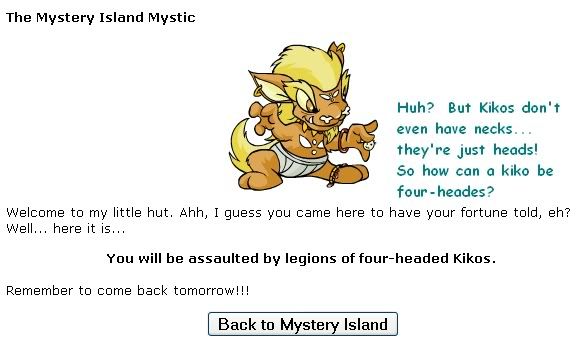 I blame the pollution of Kiko Lake!!! DOWN WITH POLLUTION! Wooooo! Woot.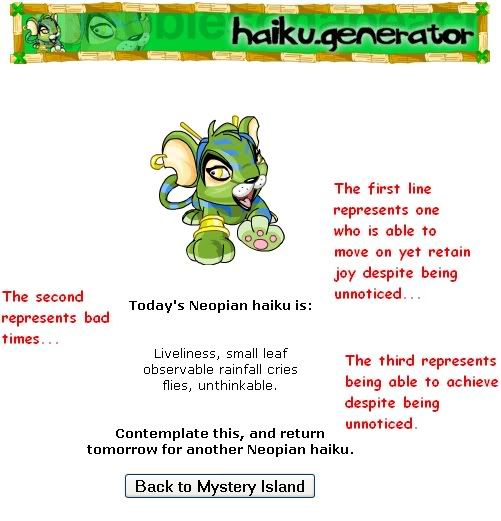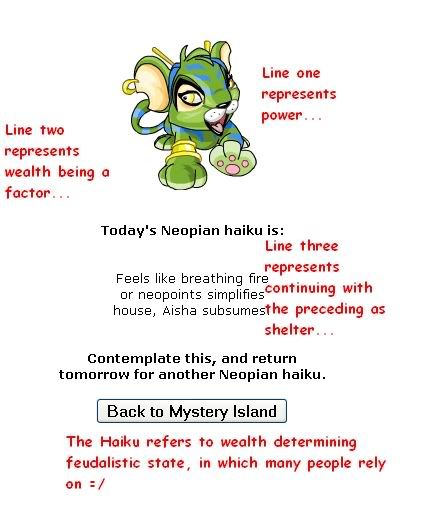 Can I be a goodly analyzerist or what? B)
*starts rubbing to pickle slices together* o3o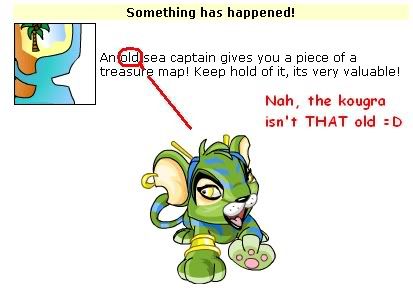 Rorru:
Today's Neopian Haiku is:
Give me that piece of the treasure map!!! Oh, and leaf falls, solitude.

Ruu: *takes off hat, and has no fur under* o_o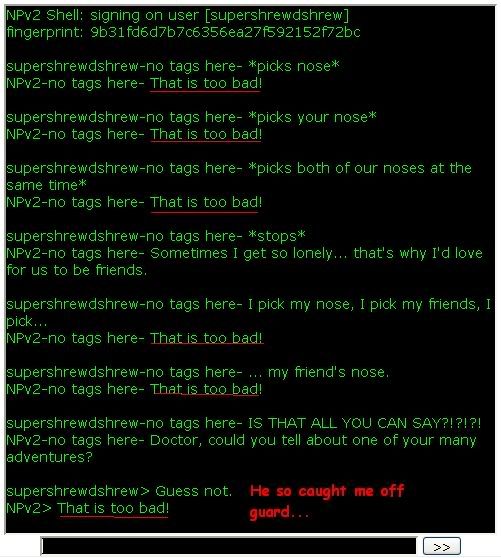 guest : *quickly picks nose*
Me: ONG I SAWZ DAT!11 :O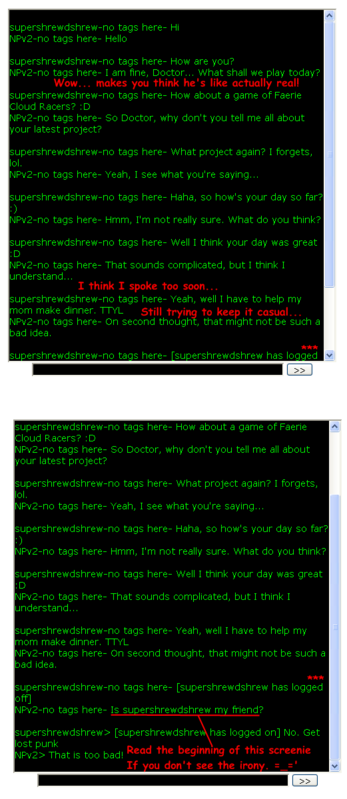 I know this screenie is a tad hard to read. Follow the asteriks to find out where to skip to. :/
*checks NPv2's lookup* ONG ITZ JENDUR EESH MEEPIT!1
If you want to chat with NPV2, click
HERE.