Sidebar
Create a Neopet

Pet Central

Explore

Games

Neomail

Shops

Boards

News

Stuff

Help

Login!

Logout!

Site Navigation

Welcome

Current Adoptions

Past Adoptions

Lab Ray Info

Link Back

Other Adoption Agencies

The Den Adoption Agency







Welcome!
The agency will be closed until further notice because I have left the Guild and joined a new one.

Welcome to the Den Adoption Agency. A few of our members now have Lab Ray access so we decided to start the Agency. By using the Lab, we will try to change Neopets species/colours into better ones that Neopias would adopt. Our members also try to adopt painted pets straight from the pound too so that not just people with Lab Ray access can help; but if we do that we will increase the pets chances of getting adopted by for example, increasing his/hers stats or by just giving them a petpet.

Please note:

1. The Pound should not be used to sell Neopets to other users, this is a freezable offence, so don't neomail me a request to get a pet on this page for Nps. That's against Neopets rules! I will put the date and the time of when I will pound a pet and anyone can adopt it (unless you have requested a transfer so only you would get it).

2. You can only transfer if your account is older than 4 months. You can only transfer once a month so most of the pets on this page will be up for anyone to adopt. Furthermore, you can only adopt painted pets from the pound if your account is 4 months or more old and you can't adopt them either if their level is 2 or above. For a list of coloured pets you can adopt if your account is under 4 months, click on the banner below.





3. I keep zapping until the pets are either Limited Edition or Painted. As I said before, the lab ray might increase his/hers stats too. If his/her stats are high, I might leave him/her as she/he is.

4. When pets are abandoned the owner keeps the clothes in his/her closet. However, if you are transferring a pet through this agency then all the clothes (if any)must be worth less than 5k so that people give pets better homes instead of selling their clothes and abandoning the pet.

5. I may decide to leave a petpet attached to the pet if I think it will help with his/hers adoption chances. But remember, I'm not made out of Neopoints so what ever petpet I leave attached (if any), it won't be worth more than 10,000nps.

6. When I do leave a petpet attached, remember it has been zapped by the Lab Ray so if you unattach it, it will revert to its original form (normally a petpet under 2000nps).

7. Please don't annoy the owners of the "Past Adoption" part of the page who have kindly allowed me to add a link to their pet look-ups.

8. Please don't abandon your pets just to get the ones on this pet page.

9. If you do adopt a pet from this page, please give credit to us.This is not really a rule though it would be very kind to do so. The banner/link is at the bottom of the page.

10. Please read the Pound FAQ before adopting or requesting a transfer.

11. Please follow our rules and most importantly Neopets Rules before and while you adopt or transfer. Thank you.



This Adoption Agency was founded by ha_ha_matster_ha_ha on the 4h of April 2007
Current Adoptions


Time/Date


Name:3_

Species:



Date:

Time:

Status:.



Pets up for Adoption this month




Name:x0x_popcorn_x0x

Species:Blue Tuskaninny

Date:As soon as he zaps into a good colour or limited edition species.

Time:As soon as he zaps into a good colour or limited edition species.
Past Adoptions


Click the pet pictures to see their pet look-ups.


| | | | |
| --- | --- | --- | --- |
| Pet Picture | What I did | Fostered by ... | Adopted by ... |
| | When I adopted Jubbygirl1996 she was already a Tyrannian JubJub. I decided that she looked good already and so didn't zap her with the Lab Ray. Instead trained her Max Hit Points to 30 using The Mystery Island Training School, Coltzans Shrine and various Faerie Quests. | ha_ha_matster_ha_ha | fallenfigure |
| | Again, when I adopted MasterBrock2nd206, he was already a Maraquan Cybunny. Again I decided to not zap him using the Lab Ray. I saw that his previous owner had took the time and Nps to read to her 26 books so I decided to buy more books for him to read. | ha_ha_matster_ha_ha | phunkii_monkii |
Lab Ray Info


Cost

The average price for each Lab Map piece is about 80,000nps so don't pay more when buying them individually. Their actual prices vary from about 40,000nps to 80,000nps. I would advise you if you are buying all 9 pieces to get them from the Shopping Wizard because although it may seem easier to buy all 9 together from the trading post, it most probably will be more expensive. If you are good at bidding on auctions then you might want to get them that way. You can probably get them a few thousand Nps cheaper.





Avatar

There is actually one avatar you can get from the Lab Ray but you can get the other one from the Petpet Lab Ray. Here are the details to get them:
| | |
| --- | --- |
| Avatar | How to get it |




Lab only colours

There are a few Lab Ray only colours, this means that you can only get them using the Lab Ray. These are: Alien, Chocolate, Clay, Coconut, Custard, Garlic, Ice, Jelly, Mallow, MSP, Robot, Snot and Sponge.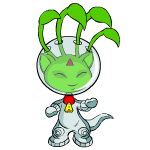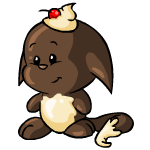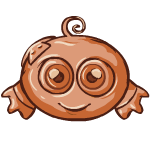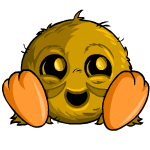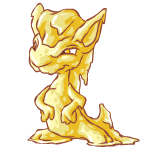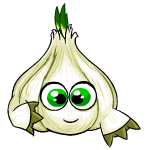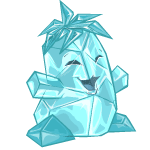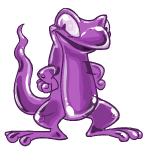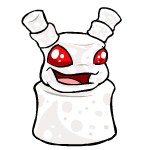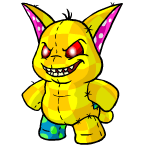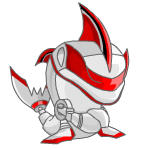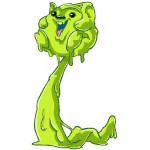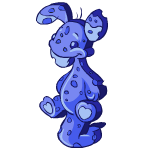 Colours the Lab can't paint

As there are colours only the lab can paint; there are also colours the lab can't paint. These are:Pirate, Baby, Plushie, Usuki, Quiguki, and Royal.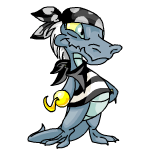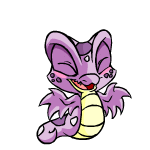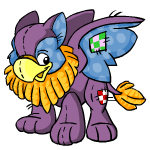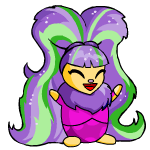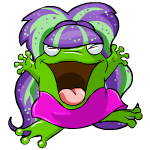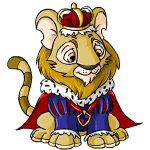 Link back


If you like our Adoption Agency you can link back to it. I have a banner and a link. See below:



The Banner


The Link
NEOPETS, characters, logos, names and all related indicia
are trademarks of Neopets, Inc., © 1999-2013.
® denotes Reg. US Pat. & TM Office. All rights reserved.
PRIVACY POLICY | Safety Tips | Contact Us | About Us | Press Kit
Use of this site signifies your acceptance of the Terms and Conditions