Introduction
Hey there, moon_90_0 . My name is Riazuna, and I very much welcome you to my humble petpage.
Note: Brown Peophin adoptables are going to cover my petpage, seeing no artist that Moony has seen has captured the beauty of woodland peophins in adoptables.
A gentle mare with calming eyes
With greatness high to clouds in the skies
Glares at you in an interested gaze,
Making beauty a difficult maze.

So, You guys can hang around, and learn more of my past... I guess. /shies away
Moon: Riazuna's an archer woodland peophin, who I adopted from the_english_muffin (Thanks a lot! :*) Please do not ask if she's up for trade or adoption. She is not, and she never will be. Oh, and please don't mind Riazuna. She's very shy and it took me to persuade her to write about herself here. Browse around freely, moon_90_0 .

This Petpage looks best without using IE.
---
Character Profile
Name: Riazuna
Pronounced as: [Ree-Ah-Zoo-Nah]
Age as an Equine 7
Sire: Southern Forest
Dam: Leaf
Breed: Peophin
Siblings: None
Family: Equinisian is my home.
Close Friends: ♥ Clyzon, Moony
Element: Earth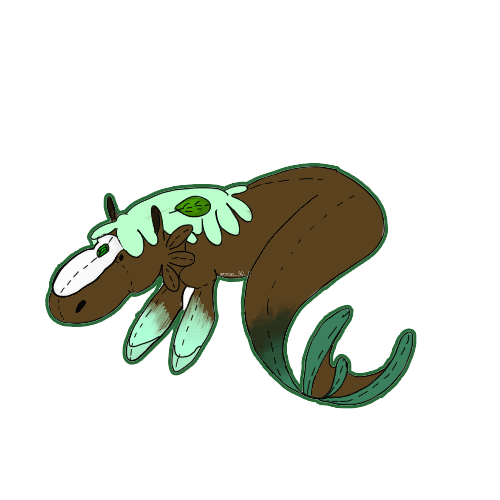 Unlike most woodland peophins, Riazuna's coat is bay, her mane is mint green, with a leaf growing beneath it. She also has a white blaze across her face and over her eyebrows. And Her eyes are green. Her tail fin is ocean-like green. Riazuna's ear fins are usually hidden by her long mane.
Likes
Trees
Rain
Mushrooms
Archery
Brightvale
Dislikes
Flame
Lightning
Evil bugs
Strong Wind
Arrows that aren't powerful enough to fulfill my task
---
Figments of Past; Dreams of Future
Customisation
Items in FULL Bold are wished for, not worn or owned.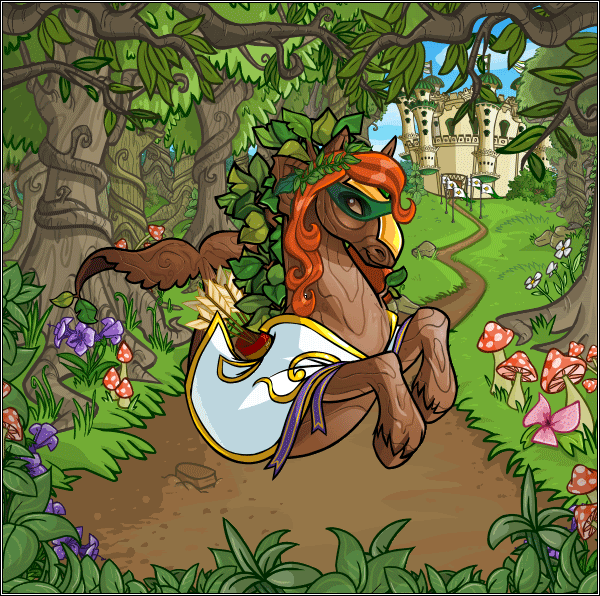 Woodland Archer Wig Neocash - I often wears this. I like the smooth look it gives to a woodland peophin like myself.
Woodland Archer Cape and Quiver Neocash - Now this cloak is my pride and glory. I just love its quiver and color.
Woodland Archer Body Art Neocash item
Enchanted Woods Background Neocash - This background describes and holds mostly everything I love. :*
Royal Girl Peophin Cape - I like it. It's all white and amazing!
Sage the Yackito

When I was a foal, I found Sage's egg in a bush, fallen from a low branch, unharmed, and lonely. I didn't find his mother, so I decided to tell my dam, Leaf about the egg. She helped me take care of it, and when it hatched, it blinked at me with eyes full of curiosity, wisdom and knowledge. That is why I called him Sage.

Now, Sage follows me wherever I go, offers me advice, and guides me through tight situations. With strangers, however, Sage can bite or get cranky.
Past
When I was young, I used to live with my mother, Leaf, in a forest North of Altador. Father, Southern Forest, studied herbs and magical natural medicines. He left us when I was a year old, to go and learn from other nations and lands about new medicines. He disappeared after that, and we never heard from him until he sent us a letter saying that he'll be travelling and continuing our quest. So we decided to remain in the forest, safe from enemies. And besides, Father might return.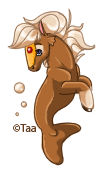 Mother studied magic and its abilities. Often would I volunteer to be the experiment rat. She changed my mane color to mint, and my eyes to green. Once, she tried a transforming spell, but it didn't work. She wanted to change me into a tree, but I guess the spell failed, and she forgot about trying it again, I guess. One day, I was collecting berries from a bush and return back to our cottage, when I heard a growl after the cottage was in my eye sight. Mother must have heard it too, because she galloped out of our cottage, and screamed: Look out, my daughter!
It was a wild, tyrannian kougra, who was skinny, and seemed to be a long was from home. The kougra chased after Mother. Mother! I cried. The kougra pounced on my mother's back and my mother began trying to buck him off. I pushed Mother with strong force, and the kougra fell on the floor. To revenge, the kougra pounced on my back, and my eyes widened with fear. Suddenly, my heart began beating quick, and I felt myself change... into a tree! I became a tall tree, and the kougra fell off my back, which was now a bunch of branches. The kougra escaped. When I transformed back, a leaf sprouted from beneath my mane. It was a sign that I was a wood sprite, and so would I remain for my whole life.
Forever and ever a woodsprite...
---
Friends
When I met Clyzon, I didn't have a clue that he'd be a good and loyal friend from the start. We met in Altador. I was galloping after Sage who got cranky and ran away because he found the shopkeepers very strange, and you know, Sage gets very cranky around stranger. That was when I bumped into a sixteen-hand tall Tyrannian peophin, or in other words, Clyzon. I got pushed to the floor, and so did he.

I am so, so sorry sir. I helped him up, looking at the direction Sage went. Sage got cranky because of the shopkeepers and-

It's quite alright. He said in a calming voice. Would you like me to help you find him? I thanked the peophin, and we took off to find him. Clyzon noted out Sage's tracks into the forest, so we took off, under the dark, cloudy sky.

Lightning slashed through the sky and struck the trees. I still remember Sage's cry of help as the flames surrounded us three. A flaming tree fell infront of us, and soon, we were surrounded by flames.

I'm jumping that. You two wait here.He instructed. I began protesting but he wove it off and galloped, jumping cleanly over the log and out of sight.

The flames almost reached my wooden body, and I couldn't breathe because of the smoke. until-- SPLASH! Out of no where, Water Unis and Peophin rushed to our aid, spreading their water around to put out the fire. Clyzon galloped into view and helped me into safety. Perhaps from that moment on, I had him a friend, and Sage trusted Clyzon.
---
Poetry
From the distances - far away,
From the breaking dawn of the day,
A peophin began to sing and sway,
As she collected berries of all...

The peophin return but to danger,
And soon the peophin was a changer,
After that she promised to be a ranger,
An archer to fight danger's call.

Little did most know what she'd be,
For she did not belong in the sea,
She'd reply to those who see,
She's a tree that grows so tall!


---
Link Back?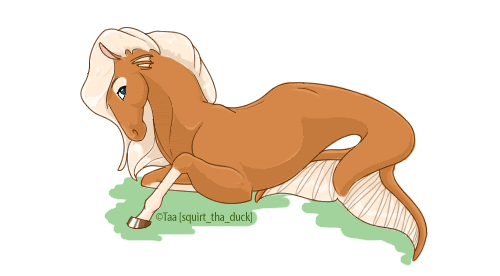 I hope you have enjoyed the visit,
And was interested in this page!
So why don't you link back?
If you don't, I'll rage!


Just joking about that last part.

---
Template from
That Kills Me
. Dividers and Bullets from
The Lunch Box
. Adoptables Linked to their respective artists. Banner is a .swf file from
Background Bonaza
and has been edited into a banner by
moon_90_0
.
NEOPETS, characters, logos, names and all related indicia are trademarks of
Neopets, Inc.
, © 1999-2012. ® denotes Reg. US Pat. & TM Office. All rights reserved.