The Sibyl, with frenzied mouth uttering things not to be laughed at, unadorned and unperfumed, yet reaches to a thousand years with her voice...
I've always been entranced with the times of old. The styles, the looks, and the very scents seem familiar--for some reason, they pull me in, even though they are of lives before my own. I feel...drawn to them, as if it were a choice of fate (as if that mattered to me)--no, wait, I take it back. I feel such as that as a puppet of fate itself...but one thing will last forever, as it has for lifetimes.
Sadly, I am not who I seem, but, oh, how I wish for the illusion of my life to be true--and for the bitter truth of who, and what, I truly am, to be kept where it should be, burried deeply, where it cannot be found. But alas, these hopes cannot stay alive for long, my only regret...is that I will not be able to stay with ...my beloved. As long as you are here, do you wish to know the truth? It is clear... I am of the unchanging ones in this life--I belong with them, not with innocent mortals like Jack...
for I am a vampire.

OH, IT'S YOU
April is the cruellest month, breeding
Lilacs out of the dead land, mixing
Memory and desire, stirring
Dull roots with spring rain.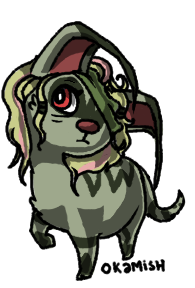 hello.
It's--er--nice to meet you, guest. In advance, I'd appreciate it if you didn't hang around too long. It's almost time for my lunch break, and I prefer to dine alone. Don't take it personally.

PROFILE
The Chair she sat in, like a burnished throne,
Glowed on the marble, where the glass
Held up by standards wrought with fruited vines
Name: Rouge "Ru" Sybil Withers
Age: 17 (technically)
Weapon: Strength, agility, claws, fangs
Gender: Female
Nationality: American
Owner: Tama
Currently Feeling: Lonely
Alias: Ru
Occupation: Coffee shop barista
Eye Color: Red-Orange
DOB: July 11, 1899
Birthplace: San Francisco (?), LA
Personality: Anti-social, skittish, loyal, emotional
Fosters: Leilude, Nhoir
Ru is not a social person. She resents company, but she feels most comfortable talking to others when she cannot see their face...whether it be by phone or computer. However, if she feels the slightest bit of admiration or adoration for someone, she will give a large piece of her heart to them. She is a very loyal creature, albeit aloof.
Rhuje has a tendancy to let her emotions spiral out of control, and this often drives her to hysterics. This can be both irritating and frightening for her companions--but she hardly ever grows angry. She is more likely to feel scared than angered, in any situation.

The wind under the door. "What is that noise now? What is the wind doing?"
Nothing again nothing.
COMFORTS AND FEARS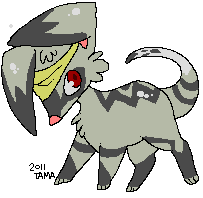 Likes

Peace & Quiet
The 'old days'
Jacklyn
Blueberries
Indestructibility

Dislikes

Crowds
Intimidation
Chocolate
The colour red

FAMILY AND FRIENDS
At the violet hour, the evening hour that strives
Homeward, and brings the sailor home from sea...
Tama - Tamafail--my foster mother. She keeps her distance from me, but I think we have quite a few things in common. We get along well enough, I think.
Noir - Nhoir. Noir is...a good person. She doesn't hover like the rest of them, but when you need her, she's there for you. She lost her memories, but that hasn't stopped her from being such an amazing person. I wish I could be like her somehow...
Lei - Lei...she's...a complicated individual. She makes me so nervous when I'm around her; she's so high-strung and, well...harsh, I suppose. She's very critical of others, so...I'm not too much of a fan.


PURE ADORATION
I too awaited the expected guest.
He, the young man carbuncular, arrives,
A small house agent's clerk, with one bold stare,
One of the low on whom assurance sits
As a silk hat on a Bradford millionaire,
The time is now propitious, as he guesses...
My goodness.
He is my entire world--the only one I see when I close my eyes, the only one I would give my life for. After all, he has risked his life--unknowning that I cannot be harmed--a thousand times over. It's only fair if I return the favor.
He would be repulsed if he figured out what I was. He has no idea of what I am--not even the faintest inkling. But his face, his voice, his charm...everything about him draws me to him. I know it's wrong.

THE OTHER SIDE OF THE STORY
When lovely woman stoops to folly and
Paces about her room again, alone,
She smoothes her hair with automatic hand,
And puts a record on the gramophone.
Chapter One; in which Ru arrives
Rouge Withers was born on a sweltering summer's day.
Her mother was--suddenly, with death soothing her face--not there to quiet her cries, and her father was nowhere to be found, so the newborn was promptly whisked away to the nearest orphanage.
The orphanage was a bitter place with hardly any funding, but the staff were kind, and they had yet to turn away a child in need.
Rouge lived amongst the other parentless children as a beacon of delicate beauty; her golden, tangled hair was always brushed shiny, her eyelashes constantly aflutter once she spied something she wanted (which was rather often; she was often greedy of things that were not hers to want), and her white little teeth sparkled every time she showed them in one of her cherubic smiles. The others could only watch as she charmed the staff into giving her pretty bows to tie into her tangled hair, giggling in the most endearing way possible while they doted on her.
There is a large place in children's hearts for jealousy, and by the time Rouge reached the age of nine, it had filled to the brim in many an orphan's heart...particularly a vengeful young boy named Vindet.
Vindet's name had originally been intended to be read asVincent D., but his father's hand had shook so badly that the name was reduced to a scrawl that could only be interpreted by the old Ms. Tilly Bridgett, the owner of the orphanage, as Gabriel Freud. Gabriel was a tall, wiry creature with a prominent ribcage that never seemed to fade; high, hollow cheekbones; slightly sunken eyes beneath chipped, wire-frame glasses; and the most atrociously pointed teeth that seemed to poke over his pale lips when he showed the slightest bit of amusement--which was certainly not often. Gabriel was not a happy child. And an unhappy, jealous child is a being of the worst sort.
One day, while Rouge was out on the orphanage's back porch, braiding and unbraiding her hair, she was drawn to a most curious sight; Gabriel was sitting, quite silent, by garbage dump nearby. His startling yellow eyes were trained on her, and as he stood from his place on a fallen rubbish bin, he beckoned Rouge over with two quick waves of his scrawny hand. Rouge wrinkled her nose at the sight of him--standing in filth with only a gray, hand-me-down sweater, slightly oversized trousers, and muddied yellow wellington boots, he was not a pleasant surprise. Nevertheless, Gabriel hardly ever ventured from his room, and certainly never talked to her.

ART OF ME


Thanks, Jollygoodshowchaps!


Adoptable Count: 3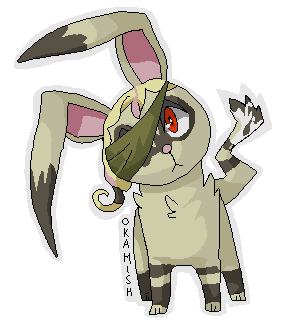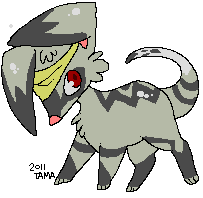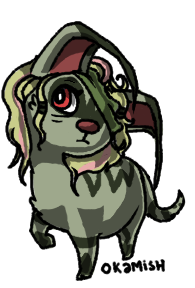 ROLEPLAY INFORMATION
Who is the third who walks always beside you?
When I count, there are only you and I together
But when I look ahead up the white road
There is always another one walking beside you
Gliding wrapt in a brown mantle, hooded
I do not know whether a man or a woman
—But who is that on the other side of you?
Roleplay is currently: OPEN
♥; Ru does not play well with others.
♥; Due to this, she will not trust easily, and is likely to flee at the sight of someone even remotely threatening.
♥; She has very, very poor self-higene.
♥; Wears old-fashioned clothing
♥; Becomes easily overwhelmed in crowds
♥; Tends to be rather morbid

ADOPTABLES
Rules:
1. Adoptables may not be used off Neopets.com.
2. Do not steal/rip/claim these adoptables as your own/use them in the beauty contest.
3. If you are refused, it is most likely because your lupe's design is too difficult.
4. No clothing/hair/extra tails/wings.
5. No reference, no custom.
6. Don't use an adoptable that isn't yours.
7. Fill out and neomail this form to Tamafail.
Name of Gelert:
Reference Picture:
Adoptable Trades: OPEN
Adoptable Requests: OPEN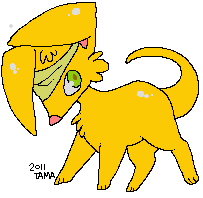 Yellow
Red
Green
Blue
Customs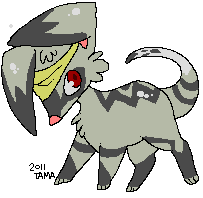 Rhuje (Me)

Piasir


Jaacklyn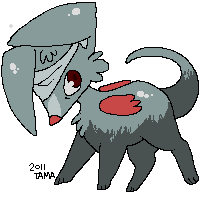 Kevrane


GOODBYE THEN
Good night, ladies, good night, sweet ladies, good night, good night.


LINKS OUT
Neomail Tamafail to exchange links!


READ THIS
Picture above is drawn by weretama.

Base-CSS by XBECCI @ FAKETHEWAY.
Art and Rhuje @ weretama
Introduction Paragraph and idea @ Ekay
The Waste Land" @ T.S. Eliot
NO STEALING.