The Profile

Full Name: Rhapid Violette Theorus
Alias: Rha
Gender: Female
Age: 59137 hours
Species: Lupe
Keeper: Tohru


Eyes: Pupil - Deep Green; Retina - Sunburn Yellow
Pelt: Dark Grey; Brown Markings
Pawpads: Blue
Nose: Terra Cotta
Build: Slim; not too slim


Special Abilities: On full moon nights, she turns into a were-lupe. Fangs grown larger as well as her body. Her Body turns into a thicker build. Her eyes turn full red with a slit black pupil. She has the ability to fly/manuever without wings.





The Story

Deep in a cave, a beautiful baby lupe was born..

Oh Ervius, she's beautiful", Elian cried.
Indeed she is", Ervius responded.
What shall we name her?".
Rhapid. Rhapid Violette Theorus".
Rhapid it is..". She looked down and smiled at the little lupe."Hello my little Rhapid!
She was raised in that very same cave by her loving parents, Ervius and Elian. Until her 1st birthday..
While Rhapid was sleeping her mother cried, worried about her father.
Oh Ervius, where could you be?", she moaned.
She stared into the dark forest in hopes of him coming back.
Hours passed and still no Ervius.
This sounds so absurd, but I shall go out and look for him", she decided.
She carefull picked up Rhapid and placed her deeper inside the cave for protection. She places herbs around her.
This shall kill her scent while I'm out".

She races out into the dark night, never returning again..
Rhapid wakes up confused and unaware of what's going on around her.
Mama? Papa? Where are you?," she cried.
She wanders around the tunnels, in search of her parents. She then reaches the exit and stares into the deep night.
Hmm.. Maybe they're out. I'll catch up to them!
She jumps from cliff to cliff to get down. She searches and searches in the deep lush trees.
Mama?! Papa?!".
She hears a noise far in the distance.
Mama! Papa!".
She runs to where she hears the growls and snarls. What she sees was truly disgraceful.
Stay back Rhapid!", Elian warned.
There she saw, her mother trying to protect her seriously injured father from a pack of vicious werelupes.
Mama..", she murmured under her breath as she cried herself to sleep.
When she awoke, she is in a strange place she never saw before.
What'll we do with the runt?", an unfamiliar voice cried.
Feed it to the pack. After all, it must taste as good as those two last night", another lupe answered as he chuckled.
The chuckle came closer and closer. The lupe came in the hut and stared at Rhapid.
Well, well. Up early are we?
You're not gonna eat me like what you did to my mama and papa!
Rhapid ran under his legs to escape somewhere safe. The lupe bit her the end of her tail as she ran off.
Get her!
Eh, let the little bugger go. It ain't worth much".

She ran and ran until she came across this fence. She stared at the chains wondering how to get over. She stares at the ground and starts digging. After hours and hours of digging, she finally gets into the other side.

To be continued..





The Family

Coming soon.





Likes

Coming soon.





Dislikes

Coming soon.





Custom Adoptables

Rules
- Do not copy, heavily reference, or steal.
- Do not use sample.
- Do not edit the picture in any way.
- Make sure the picture links back to this page and this page only.
- Do not claim as your own.
- When applying for one, a ref is needed. No exceptions.
- Have fun!



Sample Only
NOT a makeable.

Custom Adoptables are: SOMEWHAT CLOSED

Neomail me with the subject 'adoptables', but only when the status is open.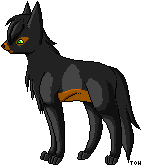 Rhapid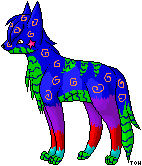 Courtney_1320






Toy Cabinet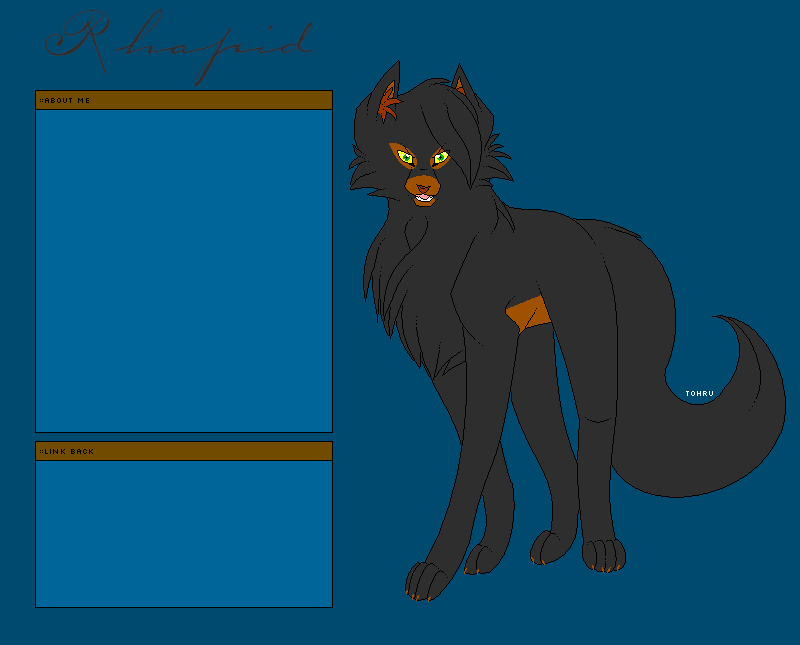 NEOPETS, characters, logos, names and all related indicia
are trademarks of Neopets, Inc., © 1999-2013.
® denotes Reg. US Pat. & TM Office. All rights reserved.
PRIVACY POLICY | Safety Tips | Contact Us | About Us | Press Kit
Use of this site signifies your acceptance of the Terms and Conditions