Welcome
Welcome to Always my personal adoptable site. I hope you enjoy your stay and enjoy the content of this site. If there is anything you would like to see on the site send me a
neomail
at jessirochelle and I will do my best. Thanks for visiting!
Update Log
27 April 2011
New Layout! Hope you guys like it. Send me a neomail and let me know what you think? One new vector :)
26 April 2011
5 new Neo-Related Pixels, so cute go check them out!
24 April 2011
Featured site at Soroptimist! XD Also now listed at Android Directory(such a cute layout) && working on some more NR pixels!
23 April 2011
New Pixels and Vectors as well as Link Back Buttons! Enjoy!
23 April 2011
Featured in Soroptimist's "Notable & Newly Listed"! So exciting! Also listed at a few other directories! New content soon :)
21 April 2011
Always is OPEN!
Rules
I do not mind if you use any of this content in a layout or for any other purpose as long as you link back or give me credit in some shape or fashion. I do not want to make a Wall Of Shame. :)
About Me
My name is Jessi, I am 19 years old and I am a nursing student. Most of the content from this site is from my former site Monster Block which was not hosted on Neopets. Feel free to contact me anytime by neomail!
Toy Box
Empty :(
Adoptables
Baked Goods



Misc.




Wagging Tail Pals



Domokun


Hippo

Octobabies



Cute Foods



Bubble Tea

Defective Hairdryers



Jello Cups


Chem Lab



Icecream Treats







Fruit-tinis



Cameras

Bottled Drinks


Baby Morphing Potions




Big Pixels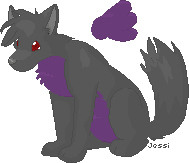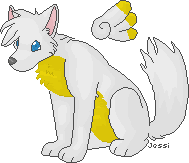 .
Vectors



Scribbles




Icons








Credits
Layout Template from
[That Kills Me.]
Bullets
Buttons not made by me are linked back to the creator's site.
Banner by me. Content by me. Image from Shmoogle :)
Link Back



Link Back Code
View image properties and insert image url :)
Affiliates
Listed At