Randa
(Result so far. May tweak it a bit more, need to add his mask as well. Drag to see fullsize (twice as big).
Edit: Finished the mask and he doesn't look quite as fierce and angry with it on, so going to leave his design the way it is.)
Randa:
Werelupe?
Do I look like some cursed weakling at the mercy of the full moon!?
Guest art and adoptables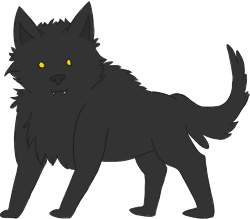 NEOPETS, characters, logos, names and all related indicia
are trademarks of Neopets, Inc., © 1999-2013.
® denotes Reg. US Pat. & TM Office. All rights reserved.
PRIVACY POLICY | Safety Tips | Contact Us | About Us | Press Kit
Use of this site signifies your acceptance of the Terms and Conditions