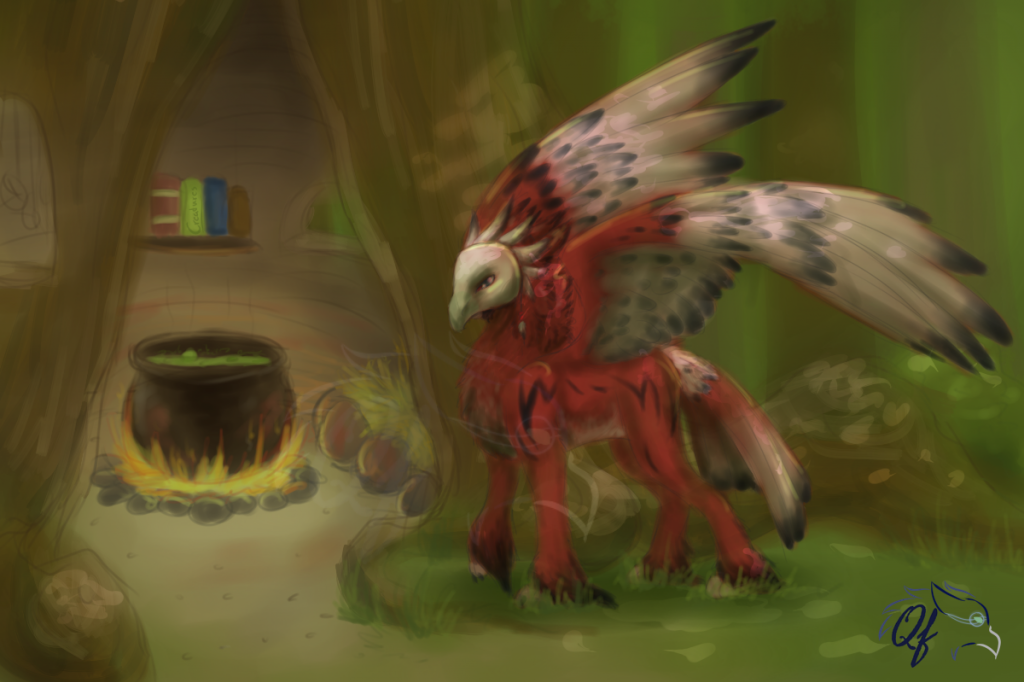 The Change
The days after the war were peacefull; Fey got back to rebuilding the forest, mourning the loss of Klemos and Vur. Anlez and Anubis came to Fey together with Dracko saying they wanted to rebuild the Shadow Deserts because they had no home. Fey initially refused them, but came back to them to give them permission, if they were open to visits to check on stuff.
The Nightmaren began to retreat back into their world after helping to clean up the worst mess. Sadly those were the last days I was allowed to interact with Yume, before she went back and we were separated once more.

But the morning of one of those days after the war gave me a huge surprise…
About Kye
Pre-changeName:
Rahzor
Nick:
Kye
Gender:
Male
Age:
30 years old
Species:
Gryphon
Subspecies:
Magic Gryphon
Homeland:
Jungle
Born:
Beneath the Firebird mountain
Personality:
Is very to himself, only helps others if he thinks he'll get the best out of it, clings to the past and blames himself for what he did.
Family:
status unknown
Status:
running from the past
When Kye was still a normal creature he had a rough life. He was always interested in the herbs and remedies and after that he became interested in the poisons and diseases. His clan frowned down on his experimenting and brewing. One day it went wrong and the brewing stand was knocked over, sending the burning coals all over the floor of the hut. That hut caught fire and then it spread over the whole village and the woods surrounding them.
Kye fled at first, but came back to save other members of his clan, but only succeeded to save the clan's elder healer. The clan banished the scarred Kye from their lands and from here on Kye never let himself be a part of a community again.
Kye eventually met Yume, a Nightmaren from the Time Travellers group and kye fell in love with her. And she with him, but Yume told Kye they could never be together since love with a mortal being as himself was forbidden in the Nightmaren world. They separated and thought they would never see eachother again.
After this Kye travelled to the Broken Forest and settled there. Then he met Fey, a blue gryphon with a goal so big Kye doubted he would succeed. Fey asked Kye for advice for many times and Kye gave him the advice when he thought it was best.
After a few more series of events and a war (which will be told about in the story later on this page) Kye found himself alone again, or so he thought.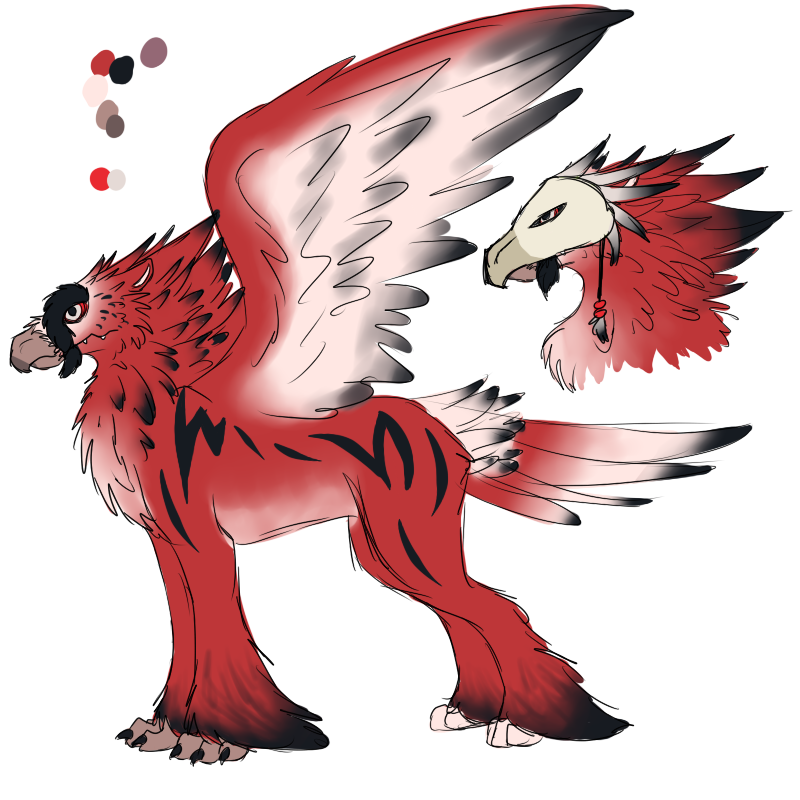 Adoptables
Rules
1. Don't remove credit, ever.
2. Do not edit it for yourself or put it into the BC.
3. Do not take a custom that isn't made for you
Neo colours:


-

-

-

-

-

-

-

-

-

-

-

-

-

-

-

-

-

-

-

-

-

-

-

-

-

-

-

-

-

-

-

-

-

-

-

-

-

-

-

-

-

-

-

-

-

Customs:


Aelik

Ryammi

Aleksiy
Art by others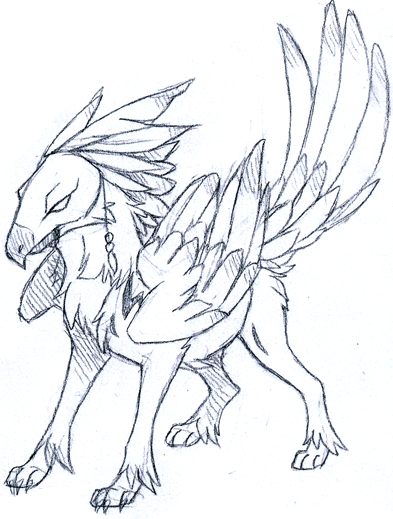 Made by
cyroblaze
Made by
archimdes
Made by
cyntaxerror
Made by
pinkigloopyxie
---