Raggtag Creations!
This is a Neo-related graphic portfolio by Nikki. Might want to give it a little to load.
Best viewed in FF/Chrome. IE is awful, get out.
f11 suggested
Above every image, it will say what program I used, roughly how long it took to draw, when it was drawn (if recent) and whether or not you may use the image.
RESTRICTED means:
You cannot use this image anywhere unless it was drawn for you. Seriously, please don't use these.
Free Use means:
You can use this image on your personal pages but please remember to give credit and link back to me. You don't have to use my buttons, but a text link is required if the image itself doesn't link back to me.
PLEASE NOTE:
The term free use only applies to personal use. You may only use these images on petpages, pet lookups, userlookups, shops and guilds. It is against TNT's rules to enter images that you have not created yourself into contests. Please do not enter my images into contests on OR offsite.
side note: all dates are in mm.dd.yy format!




hover to hide
newest: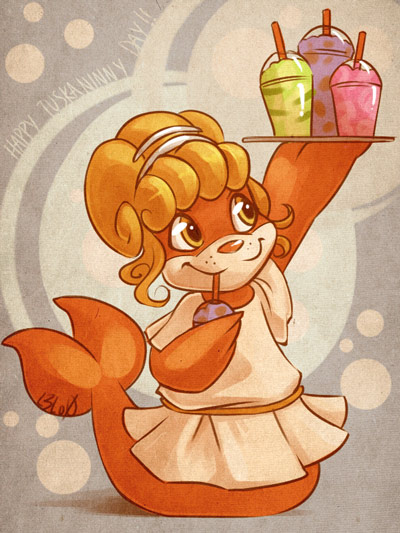 [click a section on the right to start]
I know I haven't updated in awhile, I'm sorry. :c I've been going through a lot of stuff irl and it's just been getting the better of me. I'm hoping maybe a new year will mean new inspiration? Perhaps. You may have to find me elsewhere for updates though!
last updated: 1.9.14
2012 START