Teeth


by nicolomeeni_girl

Hi guest and welcome to my page, all about
teeth! The reason that I started this page is becuase
Being a quiggle, I have no teeth!
Here is a photo of me: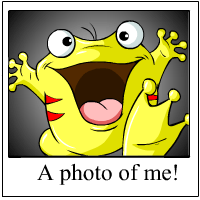 I probably have a great interest in teeth, simply
because I have none! As you read my page you will
learn about teeth, dental hygiene, tooth accesories
and more! I hope you enjoy!


Toothpaste





Toothpaste, there are so many options!
Different pets prefer different flavours. Toothpaste
is totally necessary for having white, clean,
and healthy teeth. Don't let the look of the decieve
you though, it's what's inside that counts!
Every pet has it's own personal preference for
toothpaste.

| | |
| --- | --- |
| Peppermint is the best flavour! | No it's not! What would you know, you have no teeth! |

Toothbrushes

Of course if you have toothpaste,
you need a toothbrush as well!
Choosing a toothbrush isn't quite as
simple. There are many colours and styles,
and not many pets know which one is the
right one for them. Here is a list of
toothbrushes, their qualities, and their
style.



This Blue Toothbrush also comes in yellow, green, pink and purple. This is your baisic toothbrush, nothing fancy. It gets the job done, but nothing else.

This brush comes in blue as well. This Deluxe Toothbrush is ideal for fighting plaque and making your teeth super white! It's also affordable!

This Medicinal Toothbrush is for pets with Neogitus. Neogitus is where your gums get swollen and sore. Brush with this toothbrush and the Neogitus will be gone before you know it!

This Squeezy Toothbrush is excellent for pets with sensitive teeth and gums. It's even great for pet like me, with no teeth! It gently cleans our gums and freshens out breath! And it's oh so squishy! :)

This Striped Toothbrush leaves your teeth amazingly sparkling clean! It's unique handle shape lets you reach all the tricky spots, and the stripes appeal to pets of all types and colours!

The Rainbow Toothbrush makes brushing your teeth fun! While the handle is very colourful, it leaves your teeth very white! You can tell a lot about a pet's personality from their toothbrush! Pets with this toothbrush are probably fun, funky and fabulous!


Dental Floss





Dental floss, another
must-have in the world of teeth.
Dental floss cleans between
the teeth, a place very hard
for a toothbrush to get to!
Dental floss removes all food
so that it doesn't rot, and
hurt your teeth!

Mouth Wash





Although not absolutely neccesary,
mouth wash sure is fun. Pour
some in you mouth and gurgle it around,
spit, and repeat. Gurgling is one of
the most fun things ever. And
with mouth wash, you're allowed to spit!
Mouthwash makes your breath smell good,
and even works for pets with no teeth!

The Tooth Faerie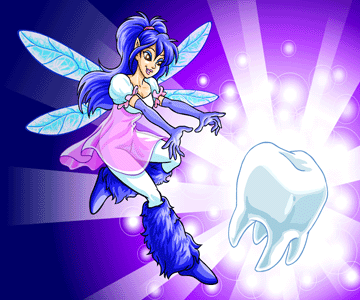 And who could forget the best faerie
of all, The Tooth Faerie. Not only
are her teeth shiny and white, she also has
the coolest boots ever. The tooth faerie
helps keep all the teeth in neopia healthy.
The tooth faerie gives you neopoints for your
teeth, and even gives you teeth!

Okay, so now it's time to say goodbye,
I hope you've learned all you want to
know about teeth and teeth accesories!

This page is dedicated to the tooth faerie! May
she be an inspiration to me and my fellow pets,
and to many generations to come!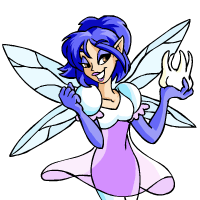 Remember, brush and floss every day!
Teeth are our future!
NEOPETS, characters, logos, names and all related indicia
are trademarks of Neopets, Inc., © 1999-2013.
® denotes Reg. US Pat. & TM Office. All rights reserved.
PRIVACY POLICY | Safety Tips | Contact Us | About Us | Press Kit
Use of this site signifies your acceptance of the Terms and Conditions