WELCOME
Have you always wished you could have an up-to-date directory of EVERY CREATIVE PETPAGE IN NEOPIA? So have I! That's why I, Purloc, Flotsam of Okamish, have created this page just for you! I felt the need to honor those who have taken the time to create an extensive background for their pets, whether that be with stories, poems, art, text, or all of the above!
Having trouble with "broken" images? You may just need to refresh! There are a lot of images on this page and you may just have to work with your computer on this one.
BE ADVERTISED!
So, you want Oka to post a link to your pets page, regardless of species, colour, etc? Okay, that's awesome! There are some rules, however...
1.) Your petpage must be your own material. That means none of it can be stolen, or borrowed from someone else, unless otherwise stated!
2.) The petpage you link to must be Active, meaning the HTML cannot be damaged, images can't be removed, and it should be, basically, readable. :)
3.) You must have a 50 x 50 working link on the petpage so I can copy it on here! Please, try not to have links any other dimension, as I would love to keep this petpage neat and tidy looking.
Okay, so you've survived the rules...whew...now, to advertise, please just drop corrgi a quick neomail with the title "Petpage of Neopia Link". Please include links to all the petpages you wish to advertise! Please make sure that you are indeed contacting corrgi and not one of her other accounts. Thank you and without further ado...the petpages! (:
Petpage of the Month
This is a little award that goes out to a petpage that has caught my attention especially, due to a well constructed layout, original artwork, and creative text! Winners of this award will not only get a shiny little award to put on their page, but will be advertised right here on the top of the page for a month! Hooray! Below is a sample award. There's no point in taking it, as that's silly.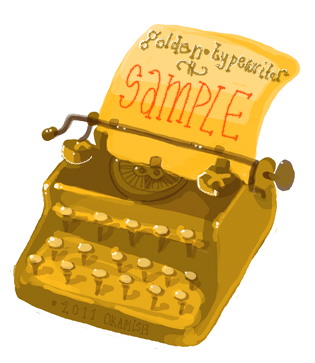 This month's winner is...
PETNAME HERE
LINK HERE
Species: Species
Owner: Owner
This page was picked because blah blah blah
Past winners
none yet!
neomail corrgi/okamish/corgibee if you'd like to apply for the award! There is no guarantee that you'll receive it, however, but it's worth a shot!
PETPAGES BY SPECIES
Acara

Aisha
Blumaroo
none yet.
Bori
Bruce

Buzz

Chia
Chomby
Cybunny
Draik
Elephante
none yet.
Eyrie
Flotsam
Gelert
Gnorbu
Grarrl

Grundo
Hissi
Ixi
Jetsam
none yet.
JubJub
none yet.
Kacheek
Kau
Kiko
Koi
none yet.
Korbat
Kougra
Krawk
Kyrii
Lenny
Lupe
Lutari
Meerca
none yet.
Moehog
none yet.
Mynci
Nimmo
Ogrin
Peophin
Poogle
Pteri

Quiggle
none yet.
Ruki
none yet.
Scorchio

Shoyru
Skeith
Techo
Tonu
none yet.
Tuskaninny
Uni

Usul
none yet.
Wocky
Xweetoc
Yurble

Zafara
Ever Changing Lab Pets
none yet.
Still have Questions?

Still have questions or concerns? Again, feel free to
neomail Oka
with any questions you might have! She loves getting neomails of any kind and would really appreciate yours!
Want to link back?
Tell a friend! take along a little patch to show that you're part of the directory, or it has inspired you in some way. Please come again! (:

50x50


88x31

Other awesome Directories/Totorials/art pages
PURLOC'S SECTION

Hey! This is my page, after all! After all of this hard work, I think I deserve a /little/ about me section, don't you think? Yeah, I think so. Anyways, without further ado, let me introduce myself! (:
Name: Purloc
Age: 22 (human years)
Paintbrush: Rainbow
Love: books!
Gender: Male
Nationality: American
Owner: okamish

Alias: Nerd
Occupation: Librarian / Filer
Eye Color: Black
Species: Flotsam
DOB: February 3
Personality: Intelligent, Quirky, OCD, initially shy
Currently Feeling: Excited!
CREDITS
CSS by Nene


I am not claiming to own ANY of these petpages, unless they are actually mine. If you'd like for me to specify which pages are mine, please feel free to neomail me.
If you'd like me to take down your petpage, please do not hesitate to ask!


counter started 7/23/11