Greetings, loved ones. This page for me to have fun listing out the wonderful (read:are you kidding me) events that take place on this site as I take this journey through Neopia with my pets. :)
Overall, I get to be silly here, so let me have my moments shh. I pretty much intentionally let loose with punctuation and such I mean just look at this run-on sentence flow like a river steady as the beating drum. It's how I tend to speak so that's kinda how I intend you to read my little commentary but if it bothers you then you can just ignore it because the text is small anyways. Also, I tend to be a jive turkey so I AM SORRY IN ADVANCE. :'( Watch me eat up my bandwidth trying to update this site regularly, haha.
I'm currently working on getting together a button for this page, as well as linking to my art page. I'm still tinkering with the layout, so bear with me as I make additional changes to hopefully make this page bearable to go through. :') I'll get a background image up soon enough
Navigation is at the top of the page! Just click the button to go to the section you want to start at.
Screenies are listed by category and are further organized from newest to oldest, with the newest being at the top of each sub-section. I hope to gather more and more screenies as time passes that will (hopefully) lean more towards the fortunate rather than the unfortunate side of things. But since Neopets is a bit of a sadistic game, I don't foresee that happening anytime soon. (;v;)
NP Screenies
Screenies showing my great fortune and misfortune sob. I've been robbed by ghosts many more times than I've capped here on this page but that is just a frustrating event okay. :'(
STOP THAT.
Wh- NO.
Aw yay.

NO HOW DARE YOU
THIS WAS MINE THEY STOLE IT FROM ME

Every bit counts, haha...
Greedy ghosts. :P
Wow what a crazy amount like dang.

Yay, messy people equals free neopoints~

That must've been one really rotten tooth...
NO.
I probably sound sarcastic here but I really meant it lol.
Yay, the Tooth Faerie is so pretty gosh.
I like getting Neopoints okay; I cap those accomplishments.
I think I get this Pteri a copy of "No Need to Be Rood".

There you go random neopian, 100 free NP courtesy of me the ghosts. I HOPE YOU KNOW THAT YOU'RE STEALING EVERY TIME YOU TAKE THEIR DONATIONS. :')

This appeared at the top of my Shop Stock page lol.

You'd think since they're ICY SKELETONS they'd rob me blind or tear my leg off but no they take my lunch money why does Neopets have so many petty bullies running around.
I was proud.
I was proud here as well.
Yeah, this is one of those weird events; I was playing Dice-a-Roo and then I got 100NP and a broken BD challenger (ADVISOR BROO?!?!?) and I think I lost all at the same time. It was a crazy day for that page.
I think this is one of the highest amounts I've gotten from this precious babbu. :( Still makes my heart ache seeing him.
Wow guys, you need to not be so messy, I keep picking up everything you drop and you know that if I see it, I'll get it. Don't think I won't. :)

Little amounts help~

My pets keep losing their teeth sob.
And now I play Smug Bug Smite every single day.
Hey, I don't complain.
Oh hey that was kinda nice, too. Come to me moneys~ ;v;

NOT AGAIN.
Item Screenies
Screenies that involve various items. And well you know how Neopets is with items, the foundation of literally every single transaction here.
I want to collect all the pieces without spending any NP. Can it be done?!?
I am happy that I got this theme for the first time haha.
I WAS REALLY HAPPY; THIS WAS JUST WHAT I WANTED FROM THE WONDERCLAW! I love the forest machine.
A part of me wants to hoard every single Nerkmid I get and just use them all on my birthday or something.
Code...stones?!? I like getting these random events a lot haha.

Poor fire faerie. :'( I think I like fire faeries the most tbh.

Why though.
I'm only a casual BDer so I really like the new BD.
Dang, I could go for that.

NERKMIDS...! I gave it to my cousin though lol.

This was on someone's pet description lol.
CRIES I WAS SO HAPPY FOR THIS...! I sold it for 800k.
That's an ugly hat though lol.
Not sure why I screened this; maybe because it was on a side account??
I like to hoard codestones for training when I find them ahaha.
Ah, I wish it was a more recent one though haha...
OH, LOOK, HERE, I'M REALLY HAPPY ABOUT THIS TRADE.

I LOVE THESE CONTACTS WOW. And she was such a nice trader since the trade wasn't too box heavy. ;_;
Oh, cool I guess.
I felt very lucky haha. I love the Neovian Wonderclaw machine.
Chrys is a wonderful person for lending me these, omg. I will own these weapons one day, but for now my dinky BD set gets me by.
Haha, I keep finding codestones why.
CODESTONES.
Well, okay.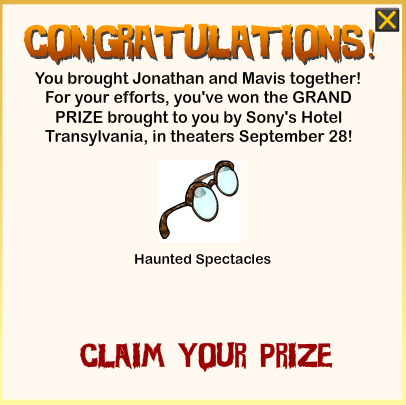 This movie was really cute omg. But these wearables are terrible; I wish they were actual glasses. :(
AHHHHHHHHHH
AHHHHHHHHHHHHHHHHHHHHHHHHHHH
YOU DON'T UNDERSTAND THIS WAS LIKE A CHILDHOOD DREAM OF MINE TO OWN A FAERIE PET OMG. Either way it's due to her generosity and I'm very grateful for it.
I found this once I went to market search my Red Poogle Morphing Potion.
THIS WAS A DIFFERENT LU CODESTONE I FOUND ON DICE A ROO WOW.
Woo yeah~ I had to fight my hoarding instincts in order to sell this thing because I mean the price keeps dropping the more these come out.
I got a Camo Kougra irl just so that I could get this token and item sob.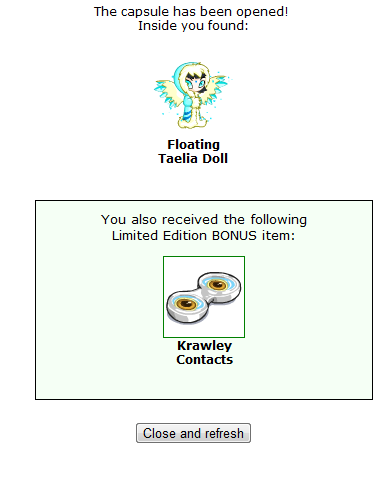 IT TOOK ME SEVEN CAPSULES TO GET A PAIR OF THESE WHAT THE HECK.
I FOUND IT ON MY LOOKUP AHHH.

Mystery Island, r u tryin' to tell me sumthin'.
Wow, so I almost had a heart attack seeing this but then I realized it was just a worthless comb lol. My Neopets don't even let me groom them anymore, sad story. :(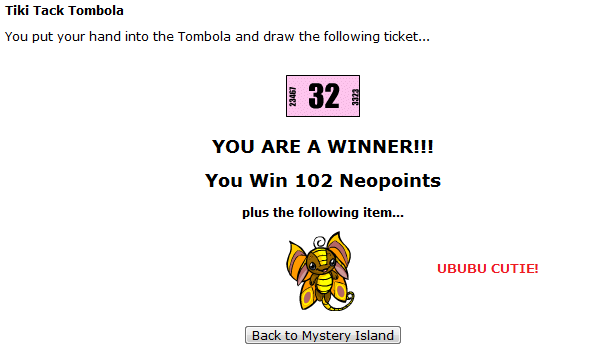 I will find a good pet to attach this little cutie to. Probably my Xweetok or some other pet.
I honestly love finding codestones even though I rarely use them and just sell them but more for my funds you know.
Sorry, I will try to tone down my sass. (Not really.)
It net me about 3000NP anyways. But I'd be very ecstatic if I ever got a Chokato, I'm just sayin'.

...Which explains why the background is a funky blue here, haha. I had to highlight the text just to make it legible omg.
Yay~! Food to sell while my Neopets continually eat jelly and omelettes haha.
More codestones~!
Oh, well that's nice but...
Wow, I feel like Mystery Island is really trying to tell me something.
YESSS~!!! I almost sold it for NP but then I realized I'd never just go out and buy one. Then I got the avatar lol.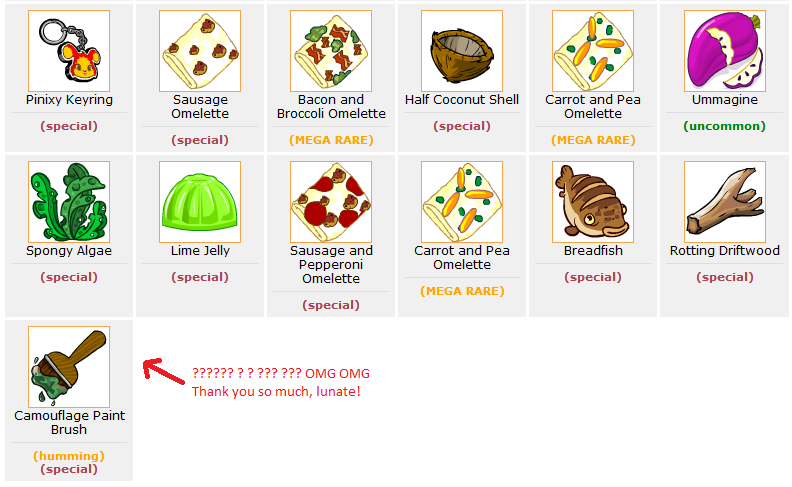 AHHHHH, lunate donated this Paint Brush to me and I got to paint my Kougra Camouflage I WAS SO HAPPY OMG.
Well that would be nice IF I HAD AN ACARA.
I feel like I'm being stoned with these things or something; I keep getting them thrown at me.

Yay, another piece~
Aww, baby, I'll take you home instead, you look like you need a good home. :(
Mystery Island are you trying to tell me...
..."TRAIN YOUR PETS YOU DOOFUS WHY CAN YOU NOT TAKE A HINT!?!??!"

Aww, what a cutie~! Sold it anyways lol.
I'm sorry Mystery Island.

I will join your Yooyuball team next year is THAT WHAT YOU WANT HUH?!? STOP HARASSING MEEEEE.
Someday I will get all the pieces. And then I will get the actual Lab Map for realsies.
Board Screenies
Just little amusing things I caught on the boards from time to time.
Oh wow I am just brilliant

These boards were made by two completely different people on the KQ Board omg does this happen often.

Invisible MSPP; Stop Lending 2012.
I always laugh when I see this HOW DO YOU MISS EACH OTHER.
ONCE AGAIN...
Pretty sure this was a joke board but omg.
Avatar Screenies
This is probably the section that everyone is going to jump to and judge me for lol. Ugh, I can already feel you guys really judging me ahhhhhhh... Well, I only screencap avatars every so often, so it's more or less just the ones that I get excited about getting or the ones that I had help with from special people. Sometimes I forget to write down credit for who helped me with what though, so I haphazardly give credit and fail to credit with these avatar helpers/lenders sob I'm sorry.
Actually, he's kinda dumb, but idk who's my favorite villain anyways. Xandra maybe? Jazan's dad was pretty cray though too.
Haha, what a weirdo. It was my birthday when I got this avatar.
Best avatar to use on your birthday! (Duh.)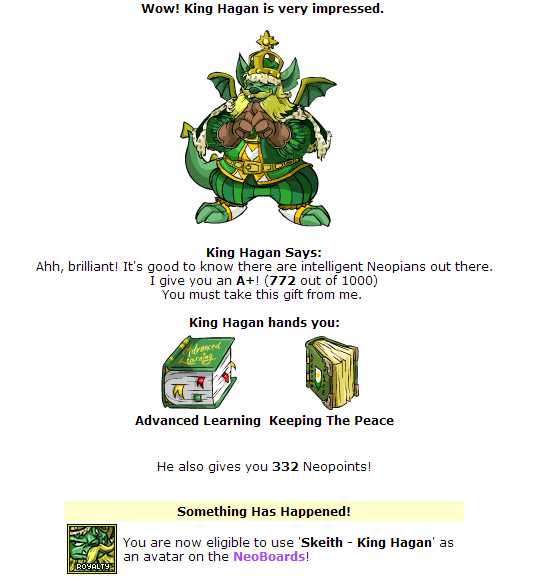 I actually really like King Hagan, he's cool.

Ogrins are actually pretty cute.
I borrowed Eric from Chrys, hehe.
You know what was funny is that I somehow received this avatar for beating the Inflatable Balthazar (to autoheal)? Like BD glitched and it recognized that I won the fight against the Henchmen instead. I was like, "Okay, thanks.
Wahaha, serves you right you nasty thing.
I WAS PROUD OF MYSELF.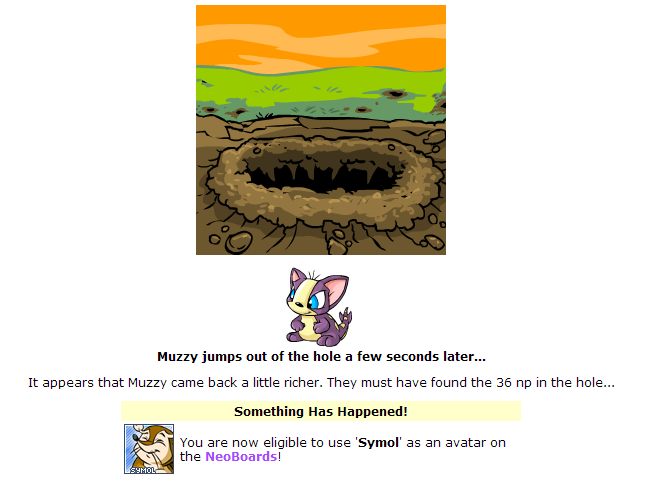 Yee haw.
I GOT THIS SCORE RIGHT BEFORE RESET DAY I WAS SO UPSET. But this is one of my favorite avatars, so I'm still okay with it.
Jhudora is pretty cool.
Yeah, I think he does wow grumpy.
SCREAMING YES GOOD

I'm cheap so this was only after I finally sold a stock worth 60k. :P

For the most part I was buying stock everyday but once I got halfway there I caved and bought/sold some Virtupets really quick.
Haha, I found a Purple Buzz but I ended up painting it Plushie. Also I flipped a coin to decide its color; kinda sad it didn't land on Faerie.
I had a huge win streak going on and then as soon as I lost one match I got this avatar. orz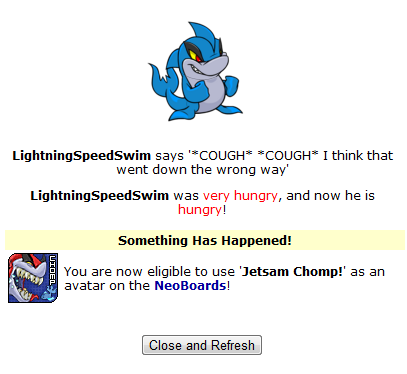 Found a Jetsam in the pound ahaha
AHHHHH, I gained 4 levels from this; lucky game~ Never playing it again though lol.
I was so worried about getting it back quickly to the lender that I refreshed really fast. It was a free lend, haha... Love this avatar though~
This little cutie was from Aida. Thank you. :)
LITERALLY DOWN TO THE WIRE OH MY GOSH. This was the first day the Negg puzzle was made into a daily and I thought the avatar was going to be retired again. Whew!
I adopted a Shoyru and beat the Inflatable Balthazar.
It was the same Shoyru.
This was done by slowly putting every single new item I received into my SDB. And I made sure I didn't have any doubles either because wow am I persnickety.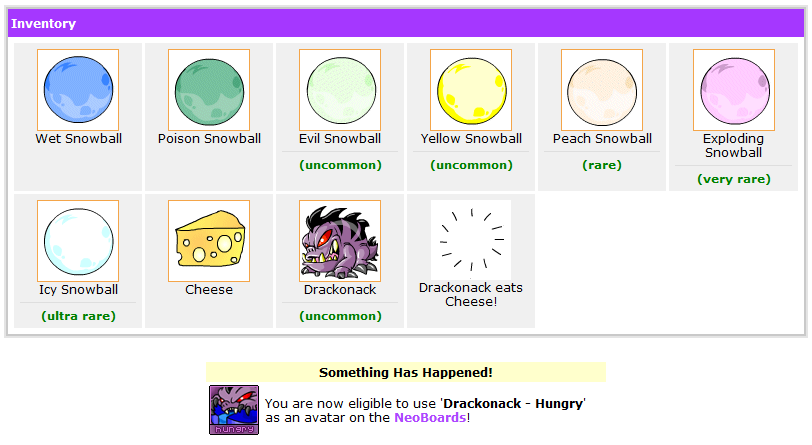 It's funny, because I thought I had this avatar for the longest time until I realized that I didn't.
Pet lends are great.

Seriously, they are so great like wow I never would have imagined being lent a Mootix dang.
PSSH, I don't even play Bejeweled! But I've seen my mom do it so I had an idea of how to play haha.

LITERALLY one of the kindest lenders on this site. Don't you dare scam her or I will come after you I swear it. (????)
I don't think I was even aware of this avatar's existence on my old account lol.

Also I finally learned how to play this game; three cheers for me.

Pant Devil, sir, why are you even crying? You get a Rod of Supernova from the Advent Calendar every year!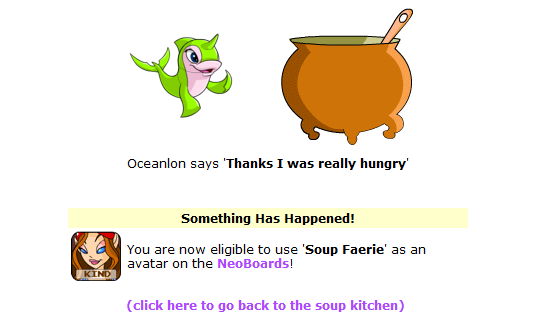 Believe it or not this took me a long time to get because it's hard to stay poor enough to feed them at the kitchen.
I seriously feel so proud when getting a random avatar woo, go me!

The only time I ever use the Cooking Pot is for an avatar... orz
I aged it myself okay, I give myself props for actually not asking a lender for this.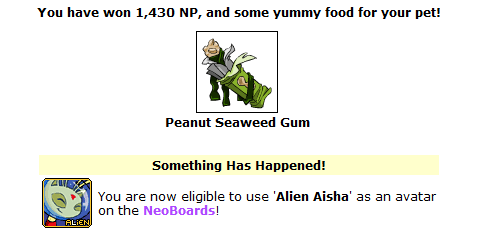 I wish I had gotten something different like a Paint Brush but this is a really snazzy avatar, so I'm content. :)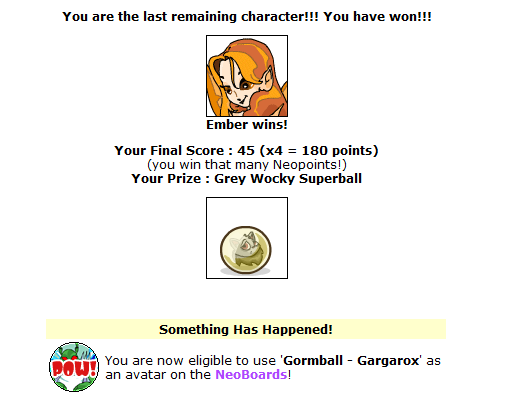 I always play as Ember.
BABY~ I LOVE GRUSLENS OKAY it is tearing me apart that my Kougra doesn't like Gruslens but welp okay I guess I can live with trying to give her a Tasu or a Mazzew. =(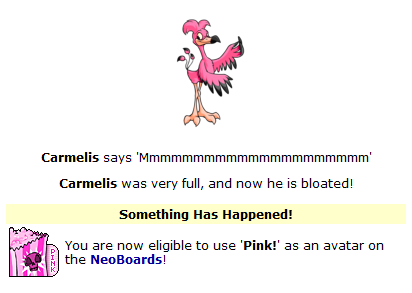 I find something really comical about this I mean I am here with my pink pet getting an avatar for feeding it a certain food yeah but I AM FEEDING THIS BIG PINK BIRD SOME POPCORN OMG I CAN JUST IMAGINE HIM PECKING AT IT ON THE GROUND IF YOU DON'T FIND THE IMAGERY FUNNY I'M SORRY BUT I CANNOT HELP YOU.
And here we have an unconverted Wocky who LOOKS ADORABLE. Yeah, forever upset about converted Wockies.
Wow, lenders are so nice. I was lent this for free. :') Don't pester this user though, please, it was at an AC board.
I really love this avatar a lot; it's so cute~
This was really long and took me roughly three days to complete.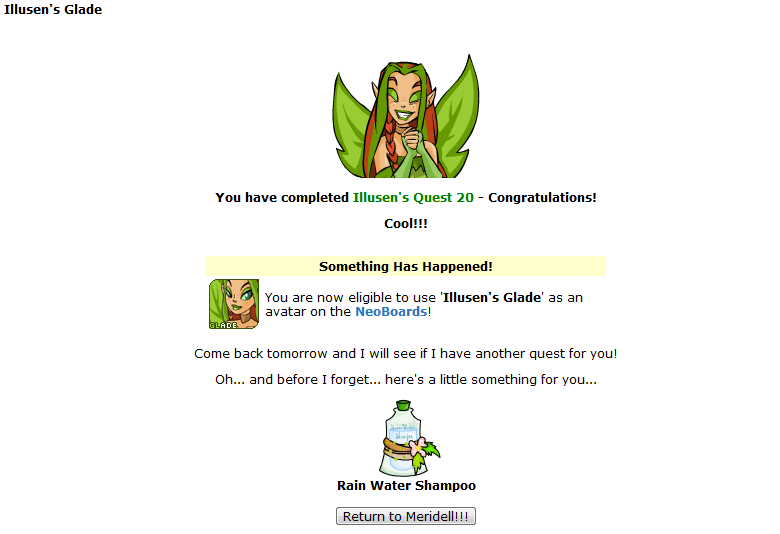 I ALSO LOVE THIS AVATAR TOO OMG. One of my most favorite avatars to use and there are so many font options and yeah I love Illusen.
Pet lending yay~
Hey, I did pretty well for guessing. Too bad I never played it again.
*flies into the sun*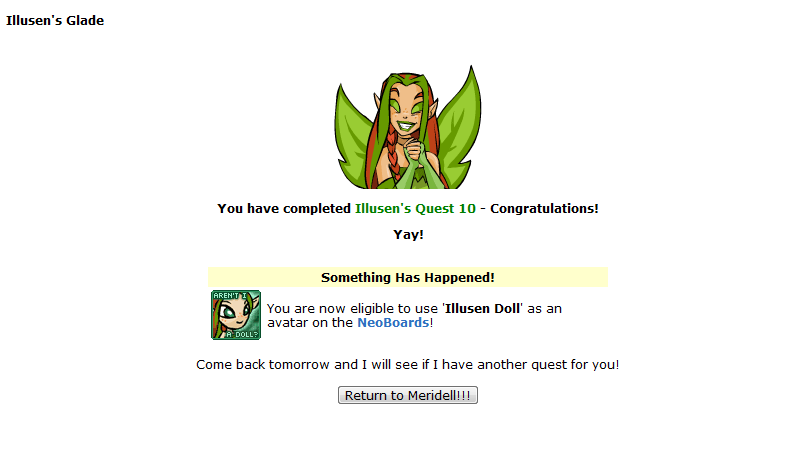 I love this avatar too guys I just love everything about Illusen okay. :'(
Honestly this is a pretty sweet avatar, I just have no ideas for good-looking fonts.

thank
Game Screenies
Basically showing my poor/average luck with games haha...
And then I wasted it on a BD Claw. Or a capsule idk.
She's casting a curse. Get it. Haha.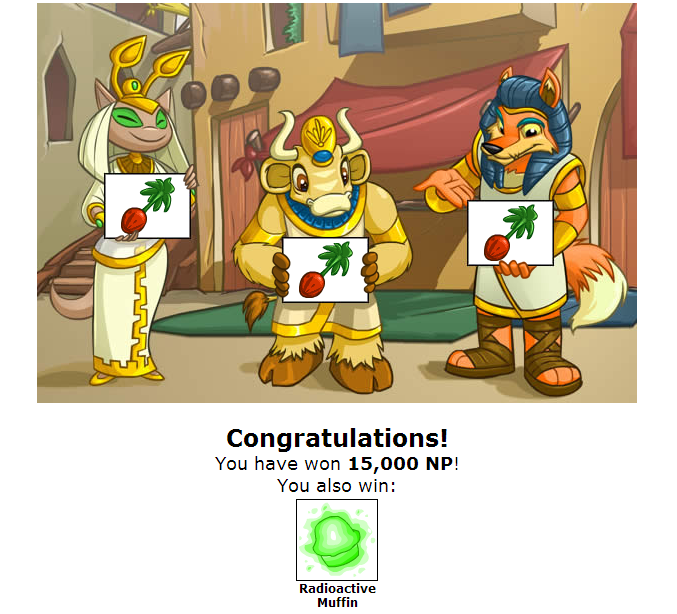 My best prize so far cries
Why tank you.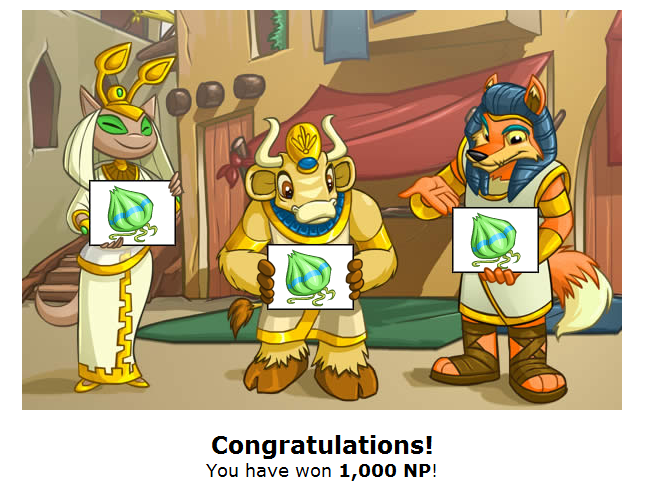 I'm lame so I bask in moments like this.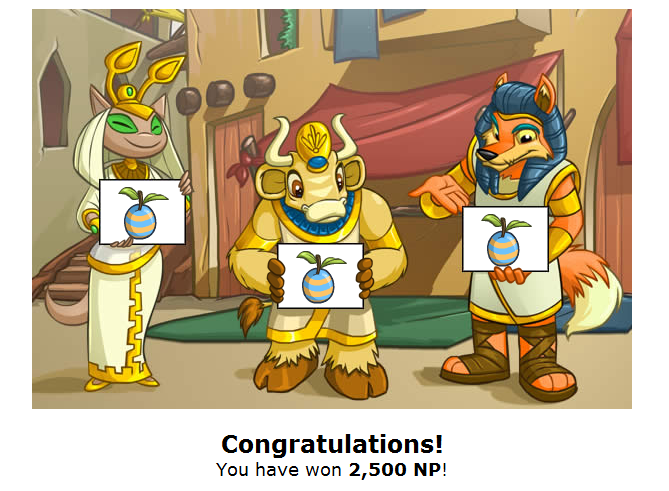 Fruit Machine monies~
I just like winning stuff from Tombola I used to be so lucky with this game what happened.
Man idk if this counts as a game or not but I won stuff okay lol.
Oh das nice, thank you Neopets~! ?(´?????'?)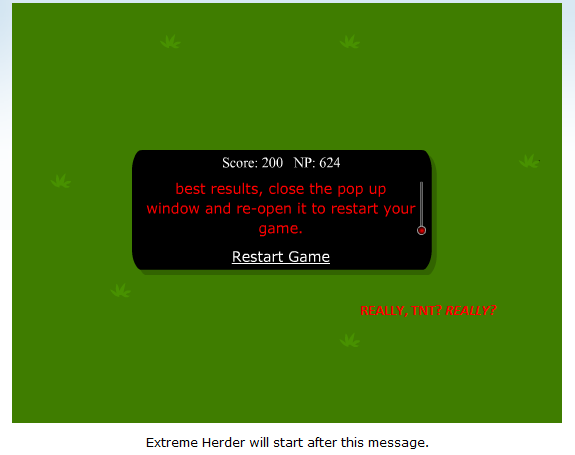 I HOPE IT STARTS AFTER THIS MESSAGE BECAUSE I'M MAD.
Codestones, mang.
Thank you, Fruit Machine. :)
I'm not sure how that's possible either but hey free NC!
I'm more excited about the NP than the Mallard lol...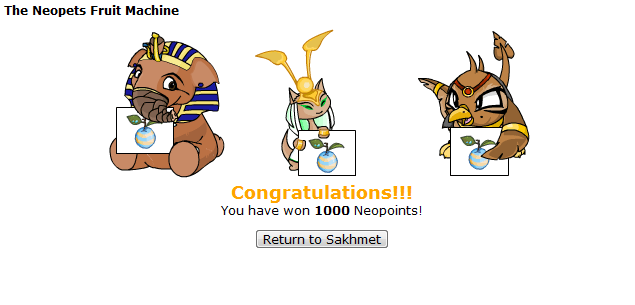 Again the NP.
Still for the NP.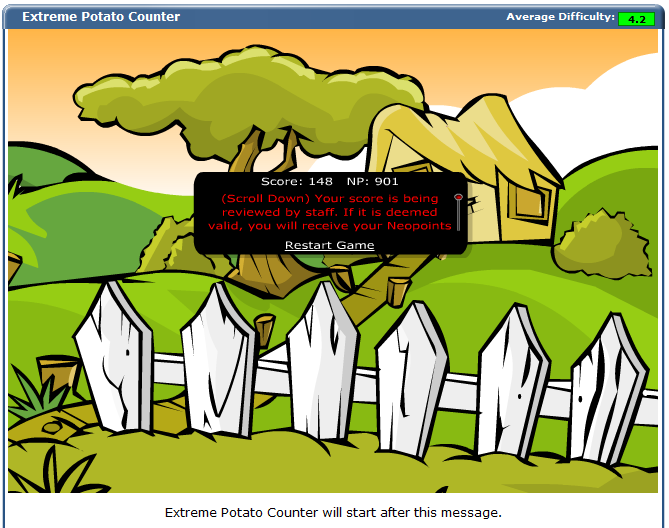 I wasn't even close to the avatar score though omg. Why doesn't the staff catch the really obvious hacked scores though I am sad. :(
Other Screenies
Basically just screenies that don't quite fit into a rigid category. Mostly involves interacting with random Neopians and doing faerie quests.
YES, GOOD, FINALLY. Actually, she's really cute?! Look at that pose wow, sassy.
It was the cheapest quest I ever did for the Battle Faerie omg.
I swear I've gotten this exact quest like five times.

Such a great theme wow, worth staying up for.
There must be something in the atmosphere.
The magical moment when Syaqua became water~ She was very adoriburu.

Don't tell me what to do.
WELL, THAT TOOK LONG.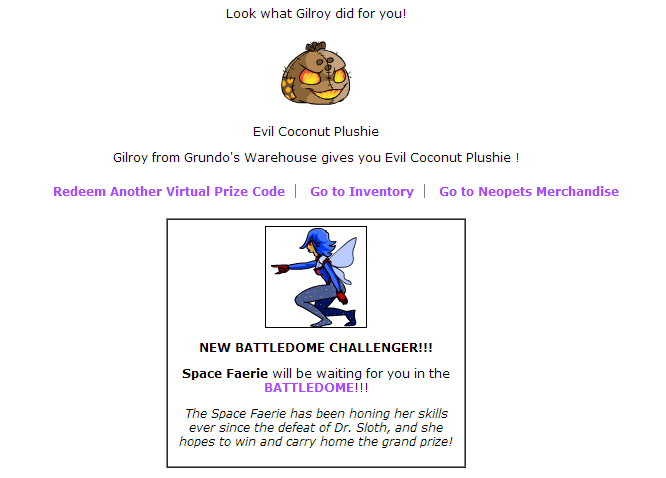 Yay, useless item though, but yay, Battle Faerie~
THIS ACCOUNT IS FROZEN NOW OMG
TELL ME.
Actually after I thought about it, I really wish it was either Akiyone or Puramina I mean seriously WHY THAT ONE.
I was almost going to erase all the pet names but then I decided not to.

Are you KIDDING ME.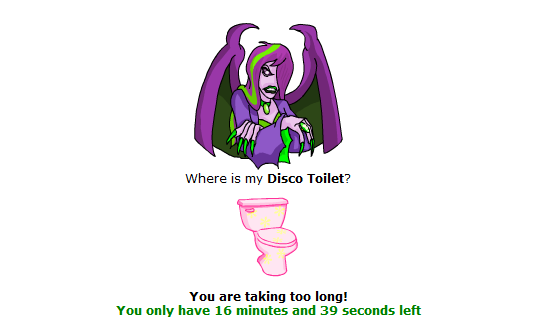 I don't know why but I laughed really hard at this.
Nasty little thing. :P

Haha, I went to the boards and someone was like, "Is this the celebration?
THANK YOU FOR YOUR APPROVAL I GUESS???
And now begins the tale of my FFQ~ Do you know how impossible it was for me to find this thing; I was looking for someone to trade with for over a week.
AND THEN I FOUND SOMEONE HALLELUJAH
You jerk you only open this fountain when people do you favors.
HE INTERRUPTED MY BATTLE WITH THE INFLATABLE BALTHAZAR.

Whoosh~
Weheheh, I wanna fight them! At least I get to experience some part of the Curse of Maraqua plot on this account. ;n; Now I'm sad that I will never get back my Maraquan Supporter avatar from my old account...sob....
My friend wants a Draik; I WANNA GET HER ONE SO BADLY...!
No, those scratchcards are too expensive I don't even like scratchcards...
Guys, Nigel actually knows what he's talking about wow.
And she never notices anyone I just.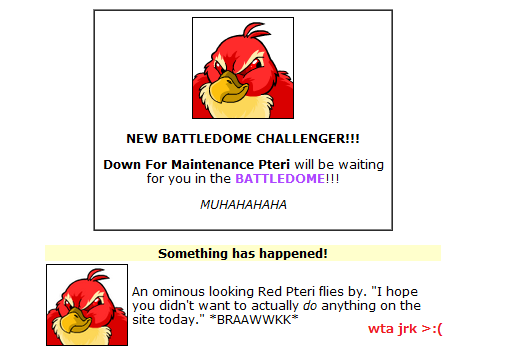 RUDE.
HE DID THIS LIKE FIVE MINUTES BEFORE MIDNIGHT I AM SO DONE.
Ububu, oh miss Dark Faerie, do you actually have a soft side? (????)
He keeps visiting me. :(
NEOPETS WHAT THE HECK ARE YOU DOING WHY DO YOU ADVERTISE YOURSELF AS A KIDS SITE WHEN YOU'VE GOT THIS NASTY DESCRIPTION STILL HERE OMG SLITHERING OUT OF ITS NOSE.
THANK

/ollies out

I seriously don't even care WHO ARE YOU ANYWAY
THIS FAERIE
IS LITERALLY
ME

Poogles are precious let me squEEZE YOU
Like nothing happened but I still got sent back a page anyways. Also I eventually remembered that this was from the Hannah plot and I was like "Whoa."

What kind of event is this, seriously DO YOU THINK YOU'RE CUTE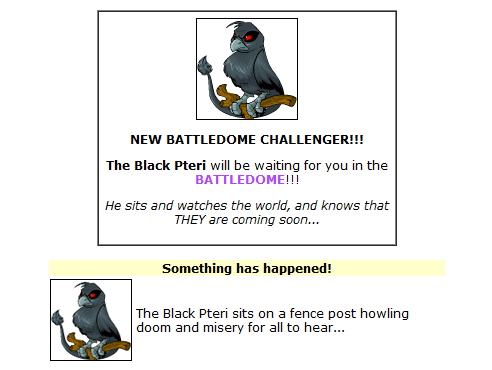 STOP VISITING ME.
LEAVE MY PETS ALONE.
I MEAN--
Wow, this Pteri just does not get it.
I had already invested for the day, haha.
Yes, I am, thank you!!

YES I AM THANK YOU DO YOU NEED A HEARING AID?!
I would be too YOU'RE ON FIRE.
Just because you made one good call in your life doesn't mean you're a stock expert, Nigel.
At least it didn't steal anything.
END
I really hope you didn't scroll through all those screenies; that's a real pain not gonna lie because I mean just look at that scroll bar what a monster yikes. But if you did wow congrats I am so proud of you thanks for putting up with me when I was even getting tired of listening to myself; you deserve a gold star.