Petpet Lab Ray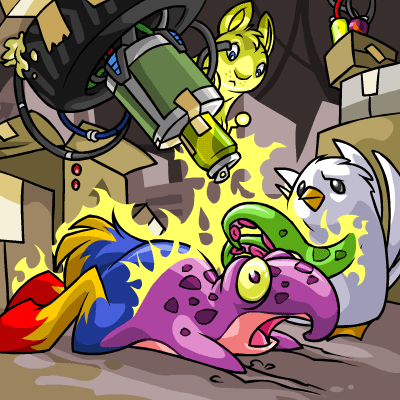 What is the Petpet Lab Ray?
It's like the regular Pet Lab Ray, only now you zap your Petpets with it.
How do I gain access to the Petpet Lab Ray?
First you need to gain access to the normal Lab Ray by collecting all pieces of the Secret Laboratory Map, otherwise it won't work. For information about the Pet Lab Ray, click here.
After that, collect all 9 pieces of the Petpet Laboratory Map (about 5-7k) and go to Games - Puzzles - Treasure Maps - PetPet.
This is how the complete Petpet Laboratory Map looks like:









How does the Petpet Laboratory work?
It's like the Pet Lab Ray, you can choose which Petpet to zap. You can zap one Petpet per day. Be sure to give a name to your Petpet first, otherwise it won't show up on the Petpet Lab Page.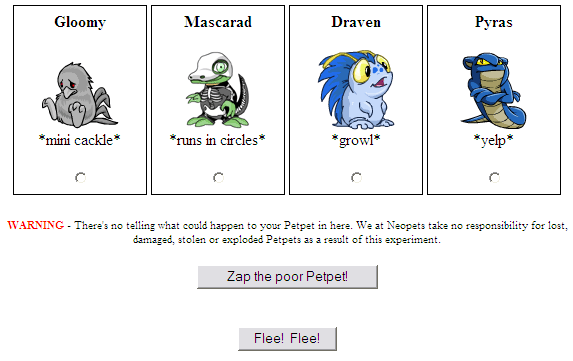 What can the Petpet Lab Ray do to my Petpet?
The Petpet Lab Ray can change your Petpet's:
- Species and Color (even those Cardboard Petpets)
- Name
- Level (up or down)
- Turn it into Soot
- Make it dissapear for good
- Or do nothing at all :(
Can I visit the Lab Ray more than once?
You can visit the Lab Ray as long as you want, but only once a day.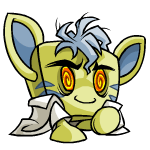 The Kookith (the one that gives you the creeps) appears and shoos you away. You've already been here today, haven't you? Yeah, you should leave. Wouldn't want to anger that kookith.

How can I see if a Petpet was zapped by the Petpet Lab Ray?
It will say [

Zapped by the Petpet Lab Ray ] underneath the Petpet.
I heard it can change your Petpet's name, is there a list?
Well here are a few names which were given to Petpets:

| | | | |
| --- | --- | --- | --- |
| 1337 | Bhudda of Geraptiku | Dirigibles | Dragona's Socks |
| El Champion | Frankie | Fritz | Goober |
| Greg | Help me eat | Hilarioso | Kadoatie-wannabe |
| Lazpip | Lunch | Lollygag | McDroolish |
| McFritter | Mercutio | Montage | OMGROFL |
| Oopsy | Pants McGee | Petpet of DOOM | Pooky |
| PookyMcDroolish | Pooper | Poppler | Puppup |
| Rover | Schnukums | Sir Bob of Geraptiku | Skeeter |
| Snarkie | So-and-So | Spiffy | Times New Roman |
| Todd | Tumbles | Type Mismatch Error | Woojit |
| Your Ad Here | | | |

If the Petpet Lab Ray changes the name of my Petpet, can I change it back?
Just go to Quick Ref, click on the picture of the Petpet and fill in another name after "Petpet Name.
How do I get the Petpet Laboratory Avatar?
You need to turn it into Soot. The Christmas Soot given out by the Advent Calender won't give you the avvie, since a Petpet has to be zapped into Soot, not be Soot.
When my Petpet is turned to Soot, can I zap it again?
Yes, you can zap it as long as you want (until it dissapears of course) and it will change into another species eventually.
When a Petpet is zapped into an Avatar Petpet and it's aged too, will I get the Avatar?
Yes, it will give you the Avatar.
When a Neopet is pounded with a zapped Petpet attached, will it stay that way or will it change back?
I pounded a few Neopets with zapped Petpets and they all stayed the same.
Does the Petpet Lab Ray give me special Colors or Petpets?
Yes it does. There's even a chance it turns your Petpet into a straw,
The special Colors are:
Chocolate
Gold
Jelly
Ice
Split
(unreleased)
Strawberry

Petpet Lab Ray only Petpets (or even item):

Chiruck
Fire Faerie Straw
Floobix
Flurm
Fyora Faerie Straw
Graffle
Pile of Soot
Skindle
Snauberack
Tanamurx
Weebly
Is there anything else I need to know?
The Neopets Team added a couple of warnings on behalf of the Petpet Lab Ray, these are listed further down this page.
Petpet Lab Ray Log
Neopets Treasure Hunt (now with x2 Jackpot!)


Now there are six different maps to collect! :

Original Map | Spooky | Underwater | Laboratory | Space | Petpet



Welcome to the treasure hunt! Hidden around the Neopets site are nine pieces of a map that lead to riches! When you see a part of the map, come to this page and you can see your progress. When the map is completed, you will be able to collect your prize!


Each actual map piece is an item, and this means that it can be stolen, traded, sold, auctioned, disintegrated, and so on... so be very careful!
Petpet Map

CONGRATULATIONS!!!!!

You have all nine pieces of the Petpet map! Click on the button below to collect your prize!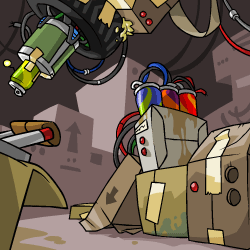 You have found the way to the Petpet Laboratory
Careful. There's no telling what happens in a place like that
You make your way to the hole in the wall of the Scientist's laboratory and it's quite evident that you and your pets will never fit through that small opening. After a few moments, a small Kookith emerges.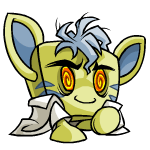 His swirly eyes leave you uneasy and you can't help wonder if this Petpet is short a few marbles just like its owner. But as he gestures at your Petpets with some urgency, you realize he wants you to choose one and your uneasiness turns to fear...

The and runs straight into the laboratory. Since you and PrincessaCrow are too big to follow, you poke your head in the door to witness the fate of the little Petpet.
Lab Petpet:




Draven the Boween
[

Zapped by the Petpet Lab Ray ]
Zapped since:
August 18th 2005
Zap 1:
Draven shall now be known as Goober
Zap 2:
Changes into a Millipod
Zap 3:
+ 1 Level
Zap 4:
+ 1 Level
Zap 5:
Nothing happens
Zap 6:
Nothing happens :(
Zap 7:
Nothing happens ARGH
Zap 8:
Nothing happens *sobs*
Zap 9:
Goober shall now be known as So-and-so
Zap 10:
So-and-so shall now be known as Pooky McDroolish
Zap 11:
Pooky McDroolish shall now be known as Pooky McDroolish o_O
Zap 12:
Changes into a White Slugawoo
Zap 13:
- 1 Level
Zap 14:
- 1 Level
Zap 15:
The Kookith begins wildly pushing buttons on the console, which looks to be made of cardboard and Achyfi cans?! This can't be right! You begin formulating a plan to rescue your Petpet and run far, far away, but it's too late. The ray has already been fired...





Your eyes recover quite quickly after the giant explosion, but that's more than you can say for your Petpet. The Kookith is kind enough to sweep up Pooky McDroolish for you and you head home.

Do you really want to come back tomorrow?



Something Has Happened

!

You are now eligible to usePetpet Laboratory as an avatar on the Neoboards!
Okay, maybe not that nice. Lets hope you have better luck tomorrow.
Important Warnings:
*
The Petpet Protection League frowns upon experimentation on and zapping of Petpets. Once your Petpet is zapped, it will automatically be disqualified and will be unable to win the PPL award. They are very strict about this.
*
Zapped Petpets appear to be immune to any form of Petpet Paint Brush. The folks at the Petpet Puddle are looking into this, but it doesn't look like they'll have a solution any time soon.
Click on a Petpet to see what paintbrushes you have for it!



Gloomy
the Grey Weewoo




Mascarad
the Halloween Krawk




Draven
the Pile of Soot




Pyras
the Erisim


Petpets in red have been zapped and cannot be painted!

*
It has been noted that when removing a Petpet that has been zapped, it reverts back to its original form. No one knows why that is... except the Kookith. But he's not telling and really couldn't if he wanted to.

This Petpet has been zapped!
Removing it will cause it to revert to its original form.

You should only proceed if you are sure you want your original Petpet back.
*
Zapped Krawks won't turn into the Neopet Krawks when you visit the Fungus Cave. There's something strange about them.
*
Petpets can dissapear for good, so keep that in mind when you want to risk an aged or expensive Petpet.
Your fears that the Kookith didn't actually know what the heck he was doing are
confirmed when Goober suddenly disappears, leaving no trace.

None. . Zip. Ziltch.

Guess it's time to buy a new Petpet.
Link back: