This layout works best in FF at a 1280 x 800 resolution. ♥
The art on this page is currently unfinished
I have been super busy over the past week and have not been able to finish inking and coloring the header image and other images, and to make the background of text headers. Most other weeks I have plenty of time for fun things like art, but school and pledging have taken up all of my free time. If I have time to finish the layout by the due date I will re-neomail you.
Intro
Hello, Nebyula, and welcome to my application for your lovely Ice Bori, Prince_Puppy_2000. In this application I will be refering to him as Mael, which is a name that means "prince."
Thank you for giving me this opportunity to apply for him and I hope you enjoy reading through this app!
Dear TNT, I was in no way shape or form forced to make this application. I made it because I enjoy making petpage apps.
Reflections in ice
Biography
Name: Mael
Age: 33
Gender: Male
Species: Armadillo
Breed: Unknown
Neopet: Bori
Color: Ice
Occupation: Prince and Deity
Eye Color: Blue
Hair Color: White
Quad Appearance: Off white fur with pure white underbelly. The fur on his legs is shaggy and long to help him stay warm in winter climates. Around his eyes the fur is gone revealing ice, on his head and shell are ice crystals forming spikes.
Like/Dislike





Power ✖
Cold ✖
Loyalty ✖
Crystals ✖






✖ Weakness
✖ Grime
✖ Traitors
✖Heat
Note that he is a hypocrite as he betrayed the deity but he dislikes when others are disloyal.
Ref
Words carved by a blade
Summary of the story
In life Prince Mael and her family worshiped an ice being, whom I need to make up a name for. He dies fairly young, and for his service, the ice being makes him one of his followers, who are spirits like angels but without the wings and holiness. Slowly Mael builds up influence and eventually eclipses the ice being and takes his place.

Each of my other pets are apart of a plot that takes place in fictional cities in the Lost Desert. Mael is the only one that is currently not apart of it in my mind, but in the future he may appear in it.
Shapes the ice takes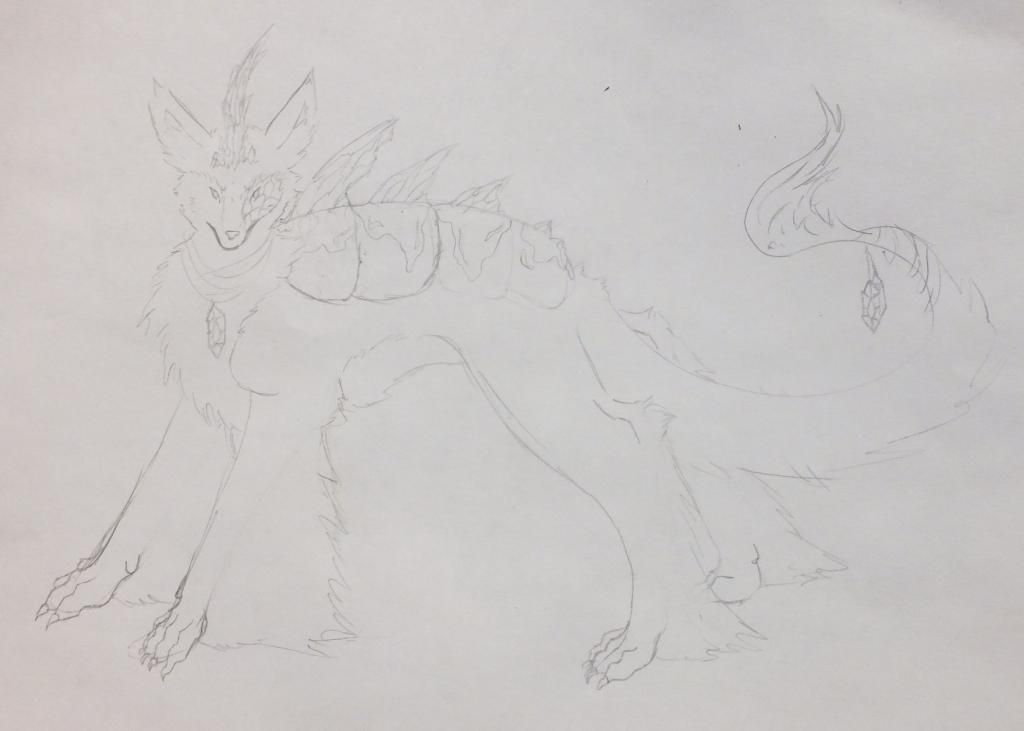 Adoptables
Draiks [open]
Rules
Use common sense
Do not edit
Don't claim as your own
Don't remove link. If you want to use it for something like a background or a button, make sure somewhere on the page it is stated that it is mine and links back here too
Blue
Brown
Christmas
Ghost
Glowing
Green
Grey
Ice
Jelly
Orange
Pink
Purple
Red
Shadow
Silver
Split
White
Yellow
Mael(Prince_Puppy_2000)
Mughip
Mael's customs
Other pets

Aelik
is a curious person. He comes from one of the wealthiet families in Eriva. Despite having many comforts at home, he decided to become a trader and diplomate, positions normally combined which are terribly uncomfortable and dangerous. Don't get me wrong, you do have to be high in society to become these, but his family is high enough he could be a judge. It is very rare to see him without his Air Ignalce, Thyme.

Fall
is a uni character that is currently a gelert until TNT releases a stealthy uni. She is a ranger and disappears for long spans of time, so most people do not know her very well.

Kendrae
is a kitsune messenger of Inari. I haven't decided if she is going to have her own plot or if I will somehow integrate her into the large story I have for everyone else.

Nadok
is one of the desert's leading pyrotechnics. In times of war he is also a soldier who will use his fireworks as bombs to devastate the opposing forces.

Sol
is a dancer and necromancer. She is one of three necromancers in the area, and despite popular misconceptions, necromancers do not have the power to resurrect the dead, but only to help them pass on.

Tris
is Sol's cousin, who, like her, is a necromancer. Unlike her, his blood happens to be royal, as he is the king of the water town of Volucia. The desert and cities are so expansive that each individual city runs itself like a kingdom, state, or providence. The exception to this are nomadic tribes which elect tribe heads. He currently doesn't have a design.

Vel
is the guardian of the 6th gate of the underworld which is located in the infernal desert of Deline. Along with the Kitsune and deer guardians, the underworld hounds are the only beings capible of transforming into a beast.

Viewe
is a deer guardian of Vaith. She has antlers despite being female, which holds her powers and is a capible weapon for fighting off intruders. She rarely leaves the forest, but when she does her deer form transforms from its beautiful forest form to a dull sand form to keep her safe and camouflaged in the harsh desert environment.
Time to run




Counter started 8/30/10
Float
Coding (c) my friend Coldsnap. (Thanks for letting me use it)
Art (c) me