Name
: Mael
Age
: 33
Gender
: Male
Species
: Armadillo
Breed
: Unknown
Neopet
: Bori
Color
: Ice
Occupation
: Prince and Deity
Eye Color
: Blue
Hair Color
: White
Quad Appearance
: Off white fur with pure white underbelly. The fur on his legs is shaggy and long to help him stay warm in winter climates. Around his eyes the fur is gone revealing ice, on his head and shell are ice crystals forming spikes.
Like/Dislike





Power ✖
Cold ✖
Loyalty ✖
Crystals ✖






✖ Weakness
✖ Grime
✖ Traitors
✖Heat
Note that he is a hypocrite as he betrayed the deity but he dislikes when others are disloyal.
Ref
Words carved by a blade
Summary of the story
In life Prince Mael and her family worshiped an ice being, whom I need to make up a name for. He dies fairly young, and for his service, the ice being makes him one of his followers, who are spirits like angels but without the wings and holiness. Slowly Mael builds up influence and eventually eclipses the ice being and takes his place.

Each of my other pets are apart of a plot that takes place in fictional cities in the Lost Desert. Mael is the only one that is currently not apart of it in my mind, but in the future he may appear in it.
Art
From others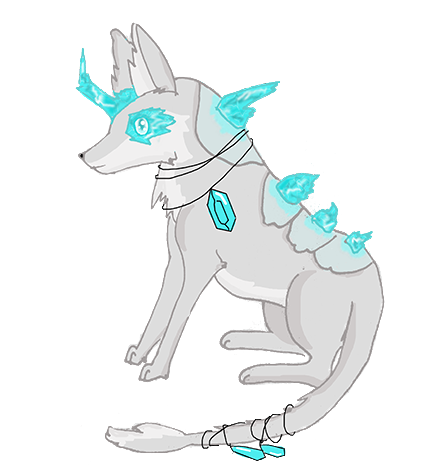 Adoptables
Time to run






Counter started 8/7/14
Float
Coding (c) me
Art (c) me unless stated or linked