~FAQs~





~Naming Services~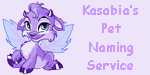 ~Others~

Prejury's Pet Names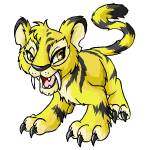 Prejury says,"Welcome, guest! Can I help you find a name?

Having trouble finding the perfect name for your pet? Don't like numbers, but can't think of anything without? Here's what you need: Prejury's list of pet names! I'm currently accepting affiliates now, so neomail me if you want to become one!

If you use any of these names, please neomail new_dude, so he can cross it off the list.



---



Sphaleriax- Taken from Sphale, the rock, and with a suffix linking it to the Sphinx, an ancient Egyptian sculpture.
Taimesan- A variation of "time", with a japanese honorific added to the end. (Other variations include Tiamesami, Taimesensei, Taimekun, and so on)
Amumentian- From acumen and mention (english)
Ddenadum- From addenadum (english)
Anachroia- From anachrany and Chronos (english/greek)
Anglepoise- A type of lighting- still sounds good though! (english)
Antitheses- A method used in essays and the like. (english)
Anticura/Antikura- From "cure" and "anti" (english)
Crypthal- From Cryptic (english)
Luneasoath- "Promise to the Moon"
Skliayik- "To Slay the Lark"
Novasuand- Another name for the "Dog Star"
Yingwawa- Variation of "Yangwawa"- doll (Chinese). Means an "evil doll"
Apolotical- Apologizing for Political Affairs
Aproposi- Variation of Aproposi
Aerohelios- "Wind" and the "Greek god of the Sun"
Maliviolence- Variation of Maleviolence. First part is Chinese for "Mary".
Erratumis- Plural form of Erratum- Latin for errors
Abiungo- Latin for "To Seperate"
Alquod- Latin for "some"
Aspernatio- Latin for "Comtempt"
Candidusi- "Shining Brightly"
Consimilis- Similar
Censuria- Variation of Latin censura, for Judgement
Clibanus- Latin for Furnace
Coniuratus- To conspire
Aproclops- A one eyed greek godness. XD
Chortlek- A variation of "Chortle", to chuckle
Ghradle- Randomized?
Chrondet- Randomized? (Thanks cutipie485 for contributing the last three!)
Decerno- To decide to do something (Latin)
Declaratio- To declare (Latin)
Defetiscor- To grow weary (Latin)
Destinatus- Determined (Latin)
Diuturnus- Lasting a long time (Latin)
Dutaxat- At least... (Latin)
Hekador- Variation of Hekate (Roman)
Cahilia- randomized name
Seruelian- comes from Ceruelian, a shade of blue.
Belizma- comes from Belisma, meaning "River Goddess" (Celtic)
Alohlanie- comes from Alohilani, meaning "Bright sky" (Hawaiian)
Sicoia- Comes from Sequoia, a redwood tree
Tamezis- comes from Tamesis, meaning "Goddess of the river" (Spanish)
Yalizta- comes from Yalitza meaning "Beautiful water Goddess" (Spanish)
Cerilea- comes from Cerelia meaning "Of the Spring" (Latin)
Camarea- comes from Kamaria meaning "Like the Moon" (Swahili)
Yamirea- comes from Yamir, meaning "Moon"
Cailexta- comes from Calexte meaning, "Very beautiful" (Thanks xoxangelgirl34xox for contributing many of these!)

---

If you use any of these names, please neomail new_dude, so he can cross it off the list.



More will be added, so keep on checking!

Support us! Please place this button in your shop, lookup, petpage, where-ever!





These aren't enough? More buttons here!

---