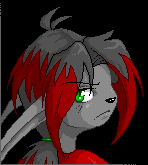 HOME
Once upon a time, there was a big ol' story thing here. But it was stupid and badly written. So arttimo is writing a new one. Maybe.
In the meantime, I've got a beauty contest entry you can vote for starting July 11th, just in time for my birthday. Hooray? Plus, look how cool my page looks now. I mean... I don't care. What do I care if I have a cool page? It just means I'll have people crawling all over it looking for something interesting to read or whatever. But. Still. It's kind of cool I guess...
------
Alright. So. I am Praedius, and you're here to...? I suppose you're expecting me to sit here with you and keep you entertained? Is that it? Because I'm not. I have better things to do with my time.
And it has nothing to do with the magic friendship of pastel-colored ponies so get that out of your head right now.
Ahem.
You can use the category links above to navigate my page, so pick one and let's get started so we can get this over with.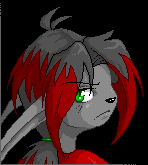 ABOUT
You want to know about me? Really? Why? I'm no more interesting than the next guy. I have terrible habits and my hygiene is lacking. I haven't even brushed my teeth yet today. That's terrible. You should probably go before you catch a whiff of my breath.
...
Uh...
You're still here...
Okay, fine. It's your nose I guess.
I'll start with all the basic stuff first, then. My birthday is July 15th (lock that away because I'll be expecting gifts). I was born a blue gelert, but I was painted shadow within a few months. I've been grey for a few years, but I forget the exact date of when it happened. During my youngest years, the others I shared my room with were Mactosius (back then a white grundo), Tharororn (who has always been a krawk), and Kirodorn (who has been permanently relocated to one of arttimo's side accounts in favor of Dochuki, who sometimes trades places with Elebrafe). Did you get all that?
A few little bits of trivia for you. I'm fond of the band Twisted Roses, I often drink coffee before going to bed, and my vision is less than perfect so I wear contact lenses. I write in my free time, but I refuse to allow anyone to read it. My spyder Vash is named after Vash the Stampede from the anime Trigun, because back when I first got him I was really into anime. I suppose I could have come up with a more original name, but the whole love and peace thing suits him well enough.
...and that's all I can think of for the moment. I guess if there's anything about me you're dying to know, you can shoot arttimo a neomail and she'll make something up ask me about it so she can relay the answer to you.
...what? You need me to fill more space? Ugh! Why? Haven't I blabbered on enough? I got things to do.
I suppose I can fill some space by telling you about the other folks who live here. These are their pictures, and you can visit their page by clicking on them. Which you should do so I can have some peace.
There. We done? Good enough? Okay. Moving on.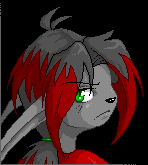 ACCOMPLISHMENTS
I may not be the most enthusiastic in the world when it comes to competition, but arttimo loves to enter me in stuff. I've seen my share of beauty contests, art gallery attempts, and random other things. These are my beauty contest trophies, 25 in all:

























I also have a few awards given to me by folks who thought my page or whatever was cool enough to warrant an award (and I'll be reorganizing those and putting them back up when I get to it). Should I feel special?
I also have a collection of custom adoptables that need to be displayed here, but I'll get around to sorting those out another day, too.
These things take time, okay?
COMICS
I starred in my own comic in the Neopian Times.
Hover over the numbers to view each comic.
(18.1 is a comic I was featured in, but wasn't made by arttimo. It was made by
mindsend
.)
Some are broken up into pieces, and some require scrolling.
ART GALLERY
Disclaimer: These are REALLY old drawings!

Hover over the thumbnails to see them full size.
Do not take and/or use these in any way.
That includes the beauty contest, art gallery,
petpages/lookups, or anywhere else.
Nobody likes an art thief.