You Look Like You Deserve a Little Indulgence!

Hello and Welcome to the official website of
Deserved Indulgence
. Please read all the information below to learn more about our guild. All new members and potential members should read our
New/Potential Member Page
to learn more about how to apply to be in D.I. (it is really easy, we promise) and what to do once you are accepted into our family.
Important Information
If there are any broken links or things look a little outdated, it is solely because Angel has been busy working towards her degree. Things will be changing and be updated now that she is on break. Thank you for understanding! (now go and read on about how to get some indulgence!)
Deserved Indulgence: A History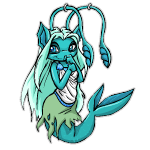 Deserved Indulgence was created for those 18+ neopians who spend most of their day worrying about everything under the sun except themselves. D.I. is a special place where all us over worked and sometimes unappreciated neopians can come to relax, have some fun, and of course indulge a little...or a lot!
D.I. was created by Angel and Dani on April 21st, 2011 after their current guild was becoming inactive and losing members. They vowed to create a guild that would hopefully maintain the family like atmosphere of their previous guild while adding the activeness component that it had started to lack. Thus, with a lot of planning and hardwork, D.I. was born. D.I. continues to strive to be active amongst its members' busy lives as well as striving to provide its members with fun activities and a welcoming, friendly environment.
Motto

Deserved Indulgence will strive to be an active guild with active members and an involved council. We will work on spreading compassion and creating bonds with one another that will hopefully last for one's time spent on neopets. We will form not only a network of neopian support, but a network of individuals who are in a guild to have fun, make friends, and indulge in life a little more than usual.
Rules
They aren't so fun, but they are necessary
1
) We are a semi-literate guild.
This means that numbers and symbols should not take place of letters (D0n't typ3 lyke thii$ plz). Please keep chatspeak to the 'basics' (lol, rofl, brb).
Also, try to maintain proper grammar. I believe we are all old enough to know and understand basic English skills, unless English is not your first language, which in that case, please inform a council member and exceptions will be made.
Sentences are lovely, but capital letters are not always needed.
Smilies always enhance what you type, so use them as much as you want!
2
) Please try to keep posting one line posts to a minimum.
We know it is hard, so don't worry if it happens a few times. Even the council does it sometimes!
3
) Please do not post more than three times in a row.
It clogs up the boards and makes it hard for everyone to catch up on all the fabulous posts! Council members are allowed to break this rule to post important guild-related information.
4
) When posting a reply on the guild boards, try your best to call the person by their name in their font or on their look-up instead of copying and pasting what they said.
It makes the boards a little easier to read and then people can focus on what you said, instead of what the other person said.
5
) You must be 18+, but depending on your age, this can be negotiated by Angel and Dani and Angel and Dani alone. If you feel as if a neopian's application was unfairly rejected, please neomail both Angel and Dani in a respectful manner.
6
) You must abide by all rules dictated by TNT.
This rule will be
strictly
enforced. Not only can you put yourself at risk, but the entire guild, including Angel, as well.
7
) Be active!
Active members are the
heart and soul
of a guild. Post on the board, make friends, participate in activities...that is why you joined a guild in the first place!
If you are going to be gone for an extended period of time, please neomail someone in the council to avoid being removed in an inactive member sweep which occurs every two months.
8
) Have fun and always over-indulge!
Ranks
Over Worked
: The default rank. You definitely need some indulgence!
Content
: 250 posts. You are rising up in the ranks and life is getting a little more relaxing for you. You can now participate in avatar lending and pet adoption/trading.
Upbeat
: 500 posts. Life is definitely looking a lot better and you are definitely indulging more than you used to! You can apply for administrative jobs.
Revitalized
: 900 posts. Life feels great! You have never felt better.
Blissful
: 1500 posts. You feel like you are the best of the best...because you are! You are over indulging and it feels great! Congratulations!
Contact the Council
Angel
Dani
Rachy
Megan
Directories We Are In
Layout inspired by Caffeine!, an equally amazing 18+ guild.
Images and coding were edited/created by Angel