About Boochi
Hi,
guest!
So you've been wondering what all the fuss about Boochi is, huh?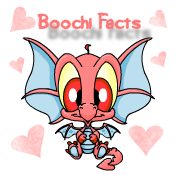 Boochi is a Baby Bruce who travels throughout Neopia with his ray gun, zapping unsuspecting Neopets into babies. Boochi zaps the pet that is active. For those who are unsure what that means, it is the pet that is selected as active on your
quick ref page
.
Facts
Boochi comes as a random event.
Sometimes Boochi misses and doesn't change your pet at all.
If Boochi fires at your pet, you will get him as a Battledome Challenger, if you don't have him as a challenger already.
If your pet is already a baby, Boochi will miss.
Unconverted pets are now immune to Boochi. (Yay!)
If your pet is painted, and has paint brush items on him, those paint brush items will stay in your closet, though your baby pet will not be able to wear those items as long as he is a baby.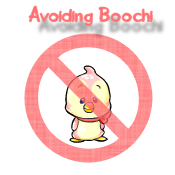 Not everyone wants a baby pet. There are several paint brushes that cost a great deal more than a Baby Paint Brush. Players put a lot of time, effort, and thought into earning enough NP to paint their pets specific colors. Thankfully, there are ways to protect your pet from being zapped into a baby:
Make a lab pet active and keep it that way.

Create or adopt a Neopet and keep it as your active pet. (Choose a pet you do not mind changing.)

Maybe you actually want Boochi as a random event. Maybe you love baby pets but dread the thought of having to save up 600,000 Neopoints for a Baby Paint Brush. If you want a baby pet, create or adopt a Neopet that has baby as a color option and keep that pet active. There is no sure way to get Boochi to pay you a visit, since he's simply a random event. Even if he does attempt to zap your pet, he might miss. In fact, it has been said that he has pretty bad aim, being a baby and all ; )

Screenshots of Boochi

A Boochi Miss



A Boochi Hit






Boochi is Random

As you can see, Boochi is both loved and despised. But whatever your take on him, you better be ready for him!

Link to me if you'd like : )





Listed at:


Please neomail me if you have any corrections or comments to make.


Counter started 3.13.06
This page was last updated 12.12.11