You are lost.
Where is this place?
While trying to figure out your current location, a tiny squeal from below interrupts your thoughts. Looking down, you see a cybunny-like blob close to your foot. The little blob blinks up at you, before turning around and bouncing into the forest ahead.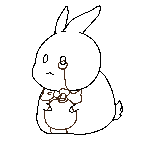 You hurry to follow the strange creature, not wanting to lose sight of the only 'companion' you have in the woods. As you went deeper, you notice the color of the trees had gradually changed to bright orange, and there is this thin scent of something in the air that you can't put your finger on exactly what it is.
The number of trees has begun to decrease, which indicates that you are probably near the edge of the woods now. A loud squeal stopped you in your tracks, and that's when you realize you are at the edge of a cliff, the blob nowhere to be seen. You can barely make out the tiny blob from earlier bouncing away from the bottom of the cliff towards the building ahead.
Wow, that thing actually survived the fall.
As you catch your breath, you look around and take in the view of the surroundings. The building the blob was hopping towards… wait a minute, is that even a building?!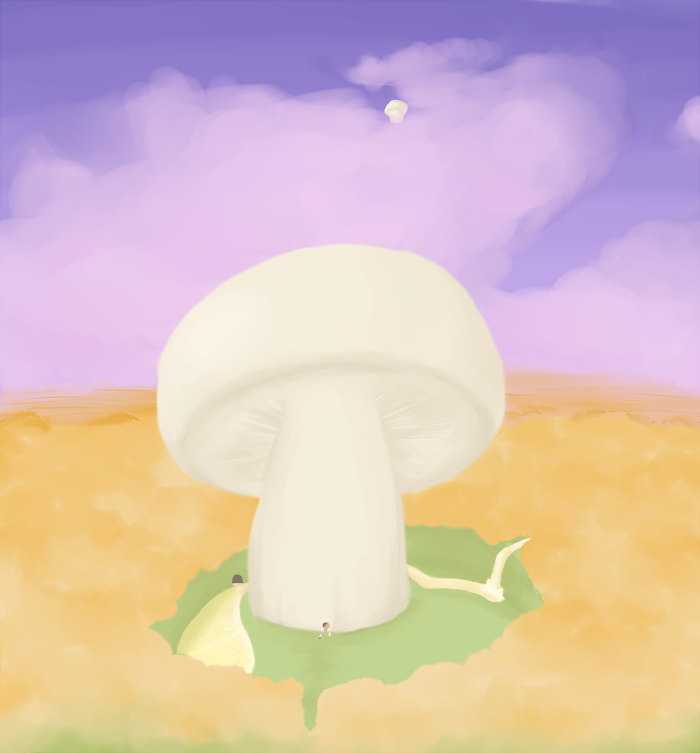 You backed away and tripped over something lying on the ground. Well, there are actually three 'somethings' on the ground.

Do you
►   Pick up the hourglass
►   Touch the fluttering pair of wings
►   Put on the diving equipment
►   Faint