niku's ac lookups
ac viii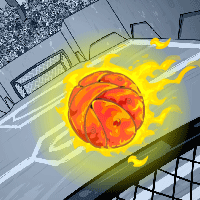 So I was bored one night, and I decided to code myself a Moltarian-themed lookup for the upcoming AC VIII season. However, I decided to also make lookups for every other existing Altador Cup team, so here they are for you to use!
All you do is find the box with your team logo and team name on it, click on it, and bam! Wild code appeared! I don't have previews for every single separate code, but a preview of the Moltarian layout can be found
here
, on my Userlookup.
Feel free to give credit... or don't. Honestly, I don't care.
If you don't give credit, I won't report you
, but I can't guarantee others won't. You can take bits and pieces, or the entire thing, or one line of code, and not leave credit. I don't care. :)
If you have any coding issues,
feel free to neomail me
. I'll be glad to help! Also, I don't take requests unless I'm
really
bored. You can ask, but I probably won't be bored enough to take your request.
Enjoy!
Linking Back

Remember when I said giving credit is optional, and that it's not required? Yeah... that means I didn't add credit onto any of these lookups, whoops. If you want to give credit, here's a code for doing so:

Here's also a button, if you're the kind of person that likes buttons.

Credits »

The page layout and the userlookups were coded and designed by

Niku

. Feel free to use as needed (Whether that be bits and pieces or entire layouts), and feel free to remove credit as needed. I will not report, but I cannot guarantee that others will do the same.

»

This site's color scheme is a slightly edited version of 'Whimsical Watercolors' from

Kleur

.

»

The Altador Cup and any artwork of Neopets I may have used belong to Neopets.