Hey~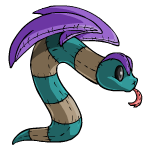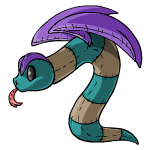 Welcome. This is a pet
trading
agency open to the public. We all know how difficult trading can be on our own, and Troque is here to lend a hand. The key to trading is getting the word out. Someone wants your pet, and they may just have what you seek.
This agency's goals are to assist you with the process of trading, to help you obtain your dream pets, and to get it all done swiftly.
May 17th, 2011- Troque is on Hiatus until further notice. No pets will be listed.
Affiliates and directories are free to remove buttons, and I will remove theirs upon request. This will likely be a long hiatus due to lack of interest (from me). Thank you to everyone who participated to make this agency a success!
---
♦Requirements
Only list pets you own. There are set standards. There is a
maximum of 3 pets
listed per owner. Please
mention if your pet is unclothed
if it is lacking any wearables the color requires.
Troque will not include pets painted:
basic, christmas, glowing, speckled, sketch, biscuit, cloud, starry, snow, split, golden, striped, camouflage, ghost, silver, or checkered.
The only exceptions are if the pet is Limited Edition/Restricted, has BD stats, or is a real-name/common real-word.
Disclaimer from tygre331:
These pets are not owned by me, unless otherwise stated. I am not responsible for any of them. I highly recommend using transfers, and not risking the pound. Lost/scammed pets are not my problem.
Feel free to inform me of any outdated links (species/color has changed, owner has changed/been frozen).
♦Updates
March 31st- Still adding and removing pets quite frequently. I've been a little preoccupied lately and have decided to remove the trade history page. January 4th- It's a new year, and Troque is open to list pets again. Yay! December 20th- Soroptimist Directory ranked Troque Agency #2 in the Adoptions & Trades category! Huzzah! December 17th- NO LONGER LISTING PETS UNTIL EARLY JANUARY. I will be clearing the list slowly until then. Sorry for an inconvenience but the page needs to 'drain' so to speak. November 1st- What? Should I be updating every week or something? Ok well I've added the categories "Name" and "Battledome". Should be helpful. October 8th- New Button! It features a scamander for no reason other than it being cute. Use it! October 4th- I'm on the search for more affiliates and listings! Would you like to help out with that? Message me. Sept 9th- There is a new addition to Troque. There is a now a trade history page. Located here or in the navigation sidebar. Learn more details there. August 29th- Troque A. was founded...Yesterday. So it needs a few more tweaks and a lot more pets added.
---
Up For Trade.
• • • • •
Unconverted
Name
Of any language: Real names/common real words/4-letter pronounceable/otherwise
Battledome

Minimum: Beginner; 50 evens, 150HSD total.
(Medium: 150HSD-300HSD. Great: 300HSD-600HSD. Godly: 600HSD+)
None
Acara
Aisha
Blumaroo
Bori
Bruce
Buzz
Chia
Chomby
Cybunny
Draik
Eyrie
Elephante
Flotsam
Gelert
Gnorbu
Grarrl
Grundo
Ixi
Jetsam
Jubjub
Kau
Kacheek
Kiko

None
Koi
Kougra
Korbat
Krawk
Kyrii
Lenny
Lupe
Meerca
Moehog
Mynci
Nimmo
Ogrin
Peophin
Poogle
Pteri
Quiggle
Ruki
Scorchio
Shoyru
Skeith
Techo
Tonu
Tuskaninny
Uni
Usul
Wocky
Xweetok
Yurble
Zafara
Back to top