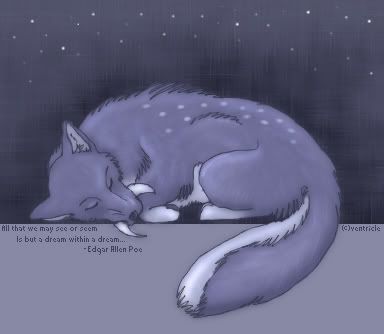 Welcome
The wind has just died down.
The blustering snow has finally settled to the ground. All is silent, peaceful, and beautiful. Freshly fallen snow glints in the moonlight.
You wonder why you are here.
Why have you come to this place of winter?
A voice speaks from out of the shadows. You turn, startled. You hadn't expected anyone was there.
Welcome to the Northernlands.
He says, his voice low. Small tusks protrude out of the corners of his mouth, glinting of white ivory in the starlight. You nod courteously, but do not speak yourself. He tilts his head, and you feel that you should speak your name.
Oooh, hi there, I'm guest.
You say cautiously, stumbling over your words. Silly you. A faint grin crosses his face, but is gone as quickly as it came. You feel bolder, however, and ask
Just what precisely are the Northernlands?
Your teeth chatter with cold, and you wrap your clothing more tightly about yourself. He speaks again.
The Northernlands are encompassed with snow; the lands where it is never summer, and always winter. I cannot explain much more.. look around, and perhaps you'll find what you are looking for...
Journal
-invalid_words-
September 13, 2008
I have never loved silence. Silence; the absence of words, the absence of song, the absence of all. Void, empty silence. Somehow I feel I'm trapped here, in this silence. Nothing changes, no brightness of joy, or darkness of sadness. In this middle area, there is nothing.
Perhaps all I need is to get out, get away from here, and find more music. Then maybe I can return, more fulfilled, and more gratified than ever.
Maybe I just need a break.



Statistics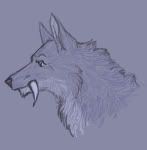 Name:
Nytern
Alias:
None
Protector:
Audrey
Gender:
Male
Brush:
Tyrannian
Eye color:
Dark blue
Pelt color:
Gray-blue
Other markings:
White tusks, paws, belly, and underside of tail; white spots on back.
Personality:
||Charming||Soft-spoken||Whistfull||
Residence:
Offspring:
None
Family:
Eaa
,
Kibanar
.
Love:
None
Status:
Single
Petpet:
Plushie Pfish
Story
Eeerrr.. that's so great, that you love the winter 'n all, but have you always been this crazy about cold weather?
You ask, rubbing your hands together for friction, and watching your breath trail out like smoke in front of you. He chuckles.
No, not always, but nearly always. There was once a time when I actually wanted to leave. But those times are gone, now that I've seen the real world...
He trails off, his eyes distant now, and you know that he's reminiscing. His smile slips off his face as he begins to remember..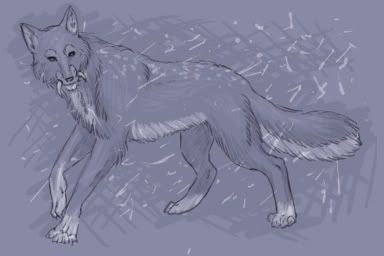 -invalid_words-
Unfinished
December 20th, Winter Solstice
It was a cold night, when he had been born. The stars had shone clearly in the sky, and the moonlight had strewn across the fresh white snow. It was the longest night of the year, yet brought joy to those who knew of it. They knew that days would be getting longer, and that spring would finally emerge, in several months, at least.
His mother was a white wolf, with hardly any distinct markings, and not the brightest of wolves. She could barely even remember his father; it had just been a fling, but she remembered that he had been a broad, dark colored winged lupe. Ah, he had been handsome. She'd been carrying these pups for a while in her belly, so she hoped they would survive in such a cold climate. While tramping through the snow, she came across a cave. A sigh of relief escaped her, for she knew it would be better to be warm. With one last look at the moon, she entered.
The next day
All four puppies had survived the night. Their mother gazed at them fondly, knowing as a mother knows that each one of them was beautiful. Two females, two males, she said to herself, looking at this as a good omen. One female was a dark greyish color, with wings, and the other was white, with green swirls upon her back. One male was dark, the other was a grayish blue color. She admired their differences, and curled closer around the pups.
Two years later, Spring



Friends


B e k i m u y o



Kimu and I met when we were staying in Urbanity. We met under rather regular circumstances. She was leaving the boundaries, I believe, but we chatted for a while, each of us using our wit against the other. It was quite a nice time. Later on, we met in a desert. (How I ended up there, I have no idea. I loathe deserts.) We journeyed to the beach, sharing stories about our lives to each other. I find I am increasingly silly when I'm around her, and I act like a foolish pup. Of course, that's how I act when I think no one's looking..
She's probably my best friend right now. I believe she is keeping something from me, but I'm not sure.








Fanart



Here's some art that has been done for Nytern. Copy and paste the address into your browser to view full size.








Toybox



-invalid_words-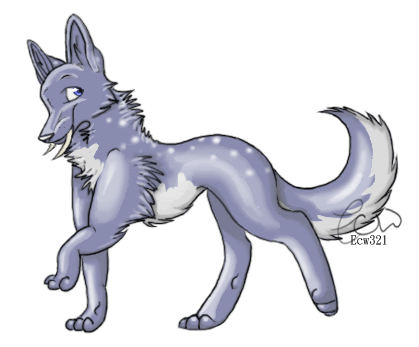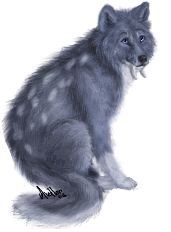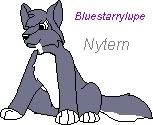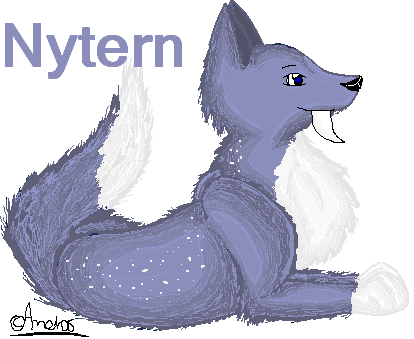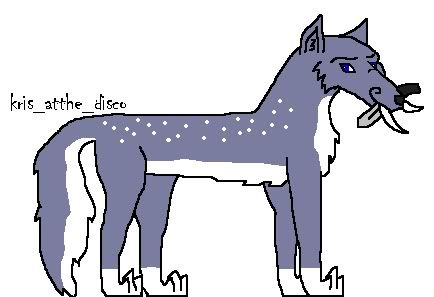 Adoptables



Current status:
Requests: CLOSED
Trades: CLOSED

Yuss yuss, adoptables. With big fluffy tails. You know the rules, but I'll restate them anyway.

1. DO NOT take one that isn't yours.
2. DO NOT use these in the beauty contest, or anything of that nature.
3. DO NOT erase my name, or claim these as your own.


I WILL NOT do customs with extra tails, heads, noses, eyes, whatever. No extra things. If your custom is too complicated for my meager skills, I have the right to not do it. I also WILL NOT do customs for applications. It's a waste of my time.

To get an adoptable, Neomail me with the following form.

Pet name:(Full name, no nickname.)
Reference picture:

That's simple, isn't it? No reference picture, no adoptable. Sorry, but I don't like working from a description. Got that? Great! :D

The code for the adopts is below. Please fill in the 'PETFULLNAMEHERE' with your pets full name, no caps. Mmkay? :D



If you've done a trade with me, and you haven't gotten your adoptable please neomail me to remind me. I might have lost your neomail.

Waiting list:
None. 8D



Custom count: 44
-invalid_words-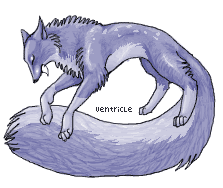 Nytern


Eaa


Riggings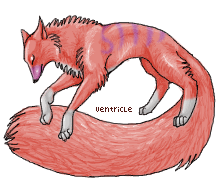 Viqz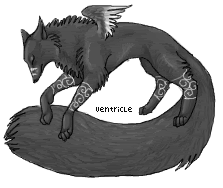 Kibanar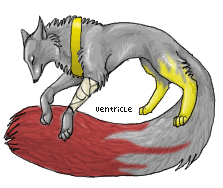 Mowkeno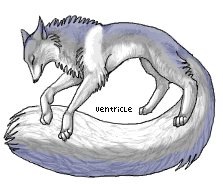 Skara_


Temhi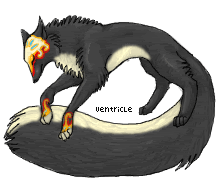 Nufet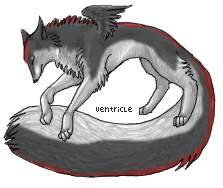 Scotland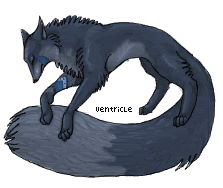 Xveku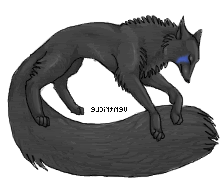 Lunuhr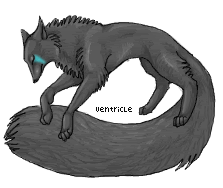 Lunuhris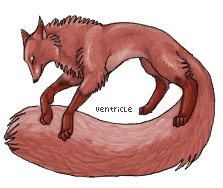 Durnfall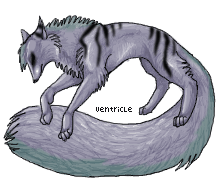 Balios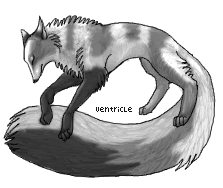 Djumah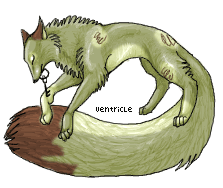 _Doggeh_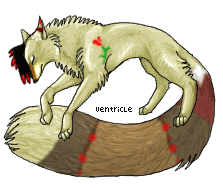 Leonia_Casteer


Toaniquet


Zaooi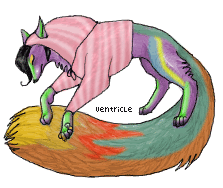 Fanchala


Grimmick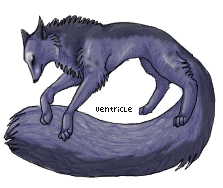 Zemephyst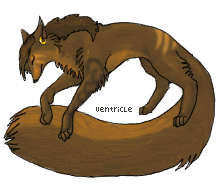 Shimeareuu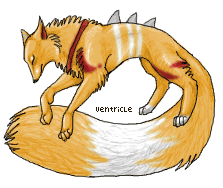 xxxxXLupinXxxxx


Cantrelia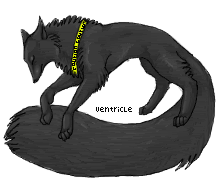 Wastefully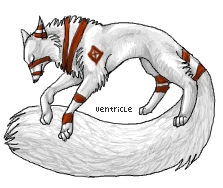 Camoflouge_Camo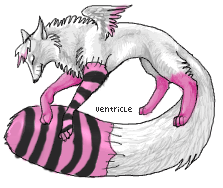 Undernaeth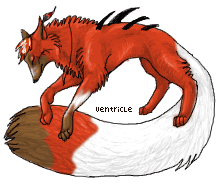 Megratix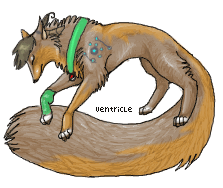 Aelxe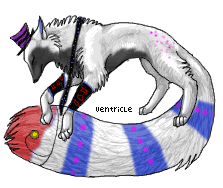 Exilegy


Spectraile_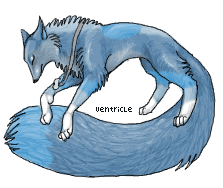 Cyrusith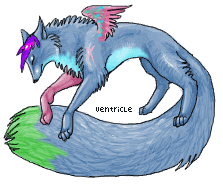 Seikyia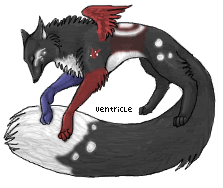 Amaterasu_anahita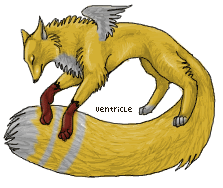 Eavenly


Lilaani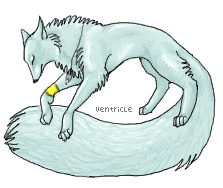 Tormund_the_Knight_5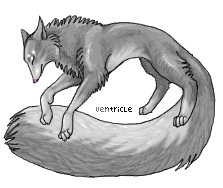 Kallixion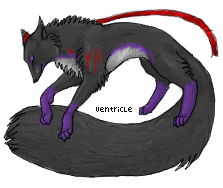 Frollocius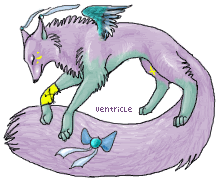 RoseShepherds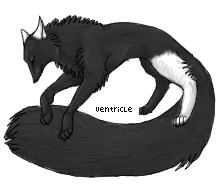 Razna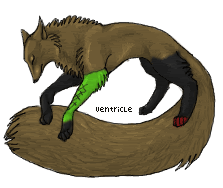 Mybrokenpaws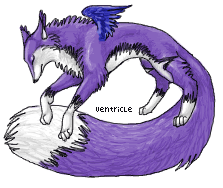 Rikquia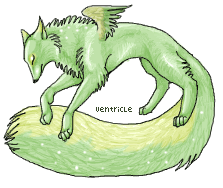 Rhist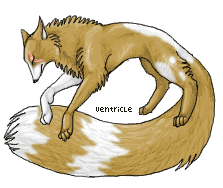 Miguashii







Farewell



Link out?






Family links:












Other pages!















Counter started on July 15, 2007
If someone can screenshot 3,000, Audrey will draw you a picture. 8D
All content and art is (c) Audrey (ventricle); any theft will be punished.