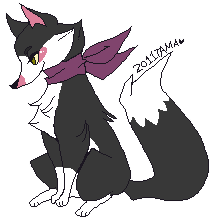 Data
Name: Noir M. Petrovich
Age: 28(human years)
Gender Female
Nationality: Ukranian-American
Owner: Tama
Alias: Noir
Occupation: Looking for Memories
Eye Color: Dark Goldenrod
DOB: November 19
Birthplace: Geneva, Switzerland
Personality: Dazy, Trusting, Oblivious, Quiet, Sweet
Fosters: Lei, Eckhart, Siq

Keeping Record


7/18/11: Back after a very long time...I hope things haven't changed too much.
6/22/08: I'm back again after a long break! I hope I'll meet some new friends and such soon.
6/23/08: Well...Vindet is certainly not what he seems--I know that now for a fact. No matter, though. I'll keep his secret. All I hope is that no one finds out what he is before he tells them...

No and Yes


Peace
Friendship
The Cold
Snow
People



Loud Noises
Amnesia
Fireworks
Violence
Getting Lost

Mysterious Transformations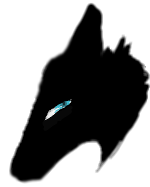 Every once and a while, I change into a horrible creature called a basalisk--or, rather, the basalisk takes over my body and controlls me for a while. It happens whenever I have strong feelings, but it doesn't help me, in any case. It makes me feel stronger, but then the basalisk uses its strength to hurt others around me, mentally or physically. Either way, I really dislike turning into that...thing, so I try to supress most of my feelings as best as possible.
In any case, it's nothing you should worry about. I consider myself rather well-tempered.

The Ones I Call Family
Oh, them! My family. C:
Here, let me show you them...
Tama - Well, this is my foster mother, Tamafail, also know as Tama. She prefers Tama. She loves roleplaying, sleeping, and drawing. She's softened up a bit, but she can be very grouchy, haha!
Siquea - Oh, Agent Siq...I don't think she likes me very much for some reason. She's really busy, though, and kinda cranky because she works pretty much all the time. I like her hair, it's really pink.
Leilude - Lei! Lei is a very, um, passionate friend of mine. She's a great actress and so beautiful. She definitely knows what she wants in life, so that's nice.
Eqhart - Eckhart is really, really smart and does math really well! I don't know much about her except that she really seems to like tinkering with machines and stuff, and she's really clever and British. Sometimes she even lets me watch her experiments, which is very nice.

Friends
Rapacia - Rapacia...one of my most dear friends. She has stuck by me through anything after all these years, and me by her. She helps me up when I'm down and never asks anything in return. I just wish there was something I could do for her...
_BAT1STA_ - Bastii...oh, Bastii. He's one of the most lovely, kindest creatures I have ever met. He never says anything to harm feelings, and he stays beside me in anything. He's a beautiful person without, in my opinion, any flaws...and I adore him for it.
Saebyll - Sable!! Sayble is my best friend. She gives me pretty clothes and makes my hair really nice. She's another person who knows just what she wants from life, which is very admirable!

Hazy Past


My memories of the past are entirely gone. All I know is that my amnesia was caused by my falling from a mountain, and I'm not even sure of that. And I am now searching to recollect my memories. It may seem trivial to you, maybe, but it's of utmost importance to me.

Adoration
I love him. He's helped me through so much, from simple problems to big ones. He's the best thing that's ever happened to me, really!

Reference Picture
COMING SOON

Roleplay is currently OPEN!

♥; Does well in colder climates...but tends to get dizzy in warmer temperatures
♥; Can be insensitive in her observations of others
♥; Often speaks somewhat nonsensically
♥; Gives good advice
♥; Considers almost anyone a friend--even if met with less-than-friendly behavior
♥; Is very, very easily manipulated
♥; Hums to herself frequently
♥; Can be persistent/obnoxious if she feels as though she knows someone/something, but can't remember the details


Fanart
To Full View this images, you're going to have to click on the picture and drag to the URL bar. Simple, right? Hover over the art of others to see the username of who did it.
Thanks so much to everyone who drew Nhoir something! You're very much loved by Tama. :D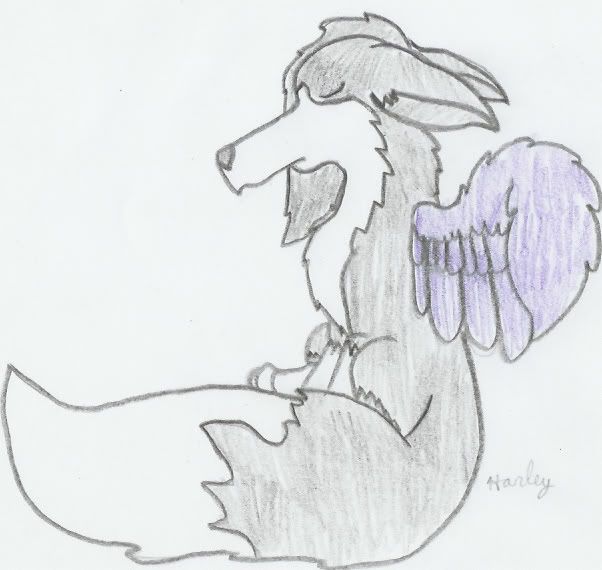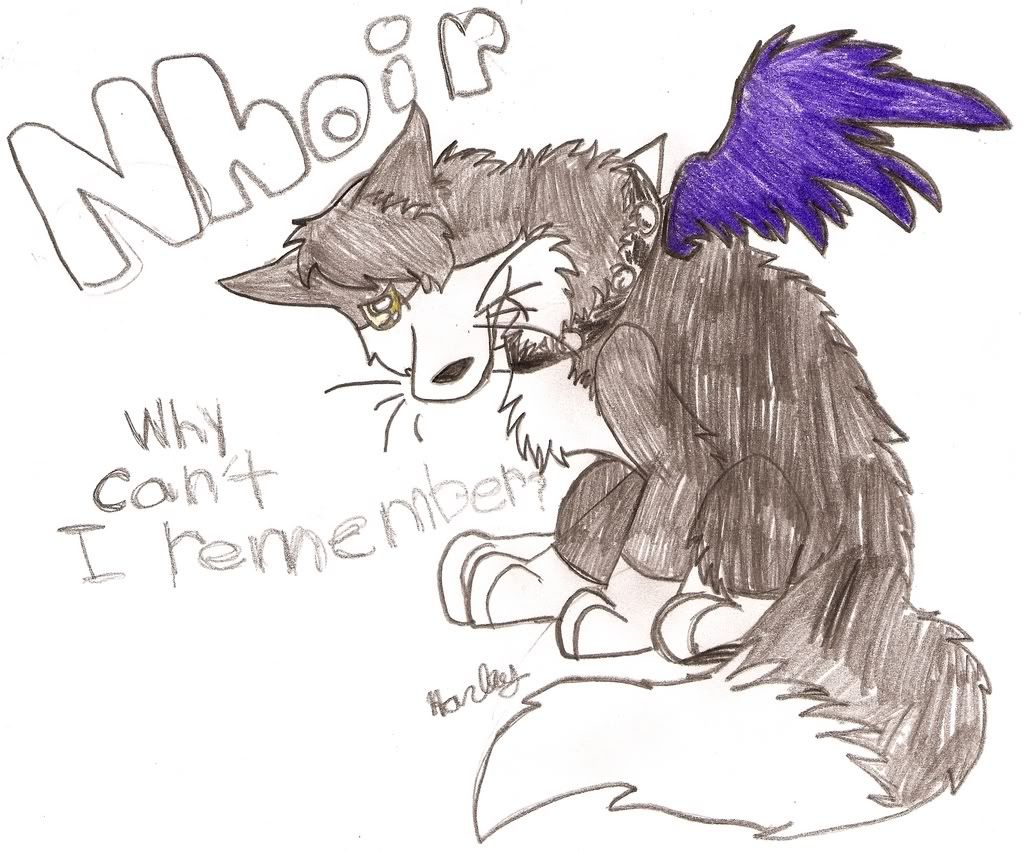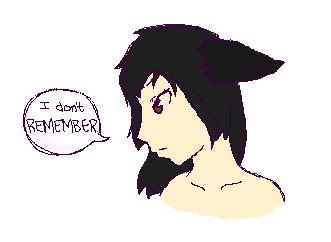 Adoptables
Yes! Adoptables, after so long...well...there are rules, though...
Rules:
1. Adoptables may not be used off Neopets.com.
2. Do not steal/rip/claim these adoptables as your own/use them in the beauty contest.
3. If you are refused, it is most likely because your lupe's design is too difficult.
4. No clothing/hair/extra tails, but wings are manageable.
5. No reference, no custom.
6. Don't use an adoptable that isn't yours.
7. Fill out and neomail this form to Tamafail.
Name of Lupe:
Refrance Picture:
Adoptable Trades: OPEN
Adoptable Requests: CLOSED
Red

Green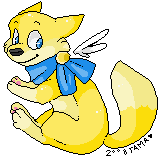 Yellow


Blue

Customs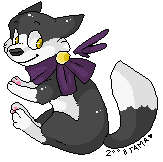 Nhoir (Me)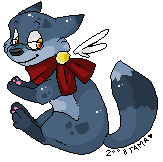 Vindet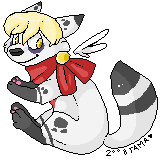 Jaacklyn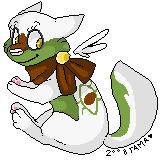 Saebyll


Alteair


Quelx


Toy-Box

Mini FAQ
Q
; Can Nhoir and (insertpetnamehere) be friends? :D
A
; Not unless they RP first, sorry.
Q; My pet is in love with Nhoir! She likes him back, right?! D:
A; Nhoir's already got someone she really likes, sorry!
Q; You stole my plotline and/or design!!
A; I've had Nhoir as a character for a QUIIIIITE a while, so I doubt that.
Q; Someone stole your (insertsomethinghere)!
A; Just send me a neomail telling me about it and I'll take care of it. Thanks in advance. uwu
Q; Can I hav Noir? PLEAS? I'll take RLY good car of her! Pleaz? ;A;
A; Haha no.
Q; Wanna trade links with my petpage?
A; Sure!
Q; MY PET WANTS TO KILL NHOIR SHE'D BETTER WATCH OUT
A; Um. Not sure why that's happening, but okay.
Q; Just how many wings DOES Nhoir have, anyways?
A; She just has one.
Q; Why just one?
A; She tore the other one off when she first got them. She was different back then, and she was scared. So.
Q; What programs do you use to draw?
A; Open Canvas 4.5.
Q; I remember Nhoir being emo before! What happened?
A; Well, she generally got over herself with some help from her friends. And she met someone very important to her.
Q; SHE'S PAINTED SO YOU MUST HAVE A LOT OF MONEY DONATE TO ME
A; I don't really have any money to give, sorry. I mostly get by on the kindness of my friends haha.

Come Back Soon


Leaving So Soon?

A Brief Warning...
Nhoir (c) Tamafail. You steal, you get frozen.
Lupes (c) Neopets.com. C:
Thanks.