Welcome
H
ello & Welcome to The New Battledome's Homepage! You will be able to find anything and everything you want or need for this guild on this page. This guild was created two days after Neopets Team announced the Old Battledome was being replaced by a new version. Although the guild sat for a few weeks empty, I finally brought it to life and began building up from the bottom. The New Battledome is currently still in Beta so nothing is final or finished. There are still numerous things that The Neopets Team is working on. Once they complete everything and the New Battledome is open, the guild will be able to fully explore further battling aspects to add.

Although there are plenty of other battling guilds (with a longer track record then TNB), you will certainly not regret being a part of us! We incorporate experienced battlers with years experience and newer, experienced battlers that just began with The New Battledome. Regardless of your status, as long as you meet the requirements, you are eligible to join. We are a drama free environment with mature players only - Anything else is not tolerated. We are all here for the same reasons: Improve our strategies, Enjoy battles & Help each other.
Neomail for an Invitation
---
Guild Council
Considering that a guild is a place you should feel comfortable, I figured it would be nice to know who the council is. You should know who they are and a little bit about them - So here they are!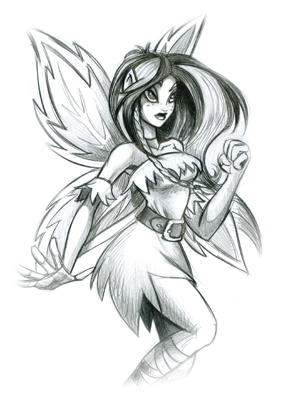 I. _mariokart_: Creative Director
Being a battler was always a part of me, even if I did not make it my priority. Over the years, I have trained my self-named pet into the battler he is today. I have always genuinely enjoying battling; however, now more than ever I have really been intrigued into fighting. Once the New Battledome was announced and the old one was removed, it only made me more eager to fight. I usually stick with 1-Player fighting; however, 2-Player fighting is something I really enjoy when the time is right. I hope to battle many of you in TNB - Enjoy!
II. wrestlingman65: Mysterious & Guild Ranks
I'm Jason, some know me by my nickname Cricket lol. I've been around almost since neopets opened and I've seen lots of changes and have tried almost aspect of the game. But from day one I've been involved in the battledome. While 1p is alright, 2p is where I shine and what I truly enjoy! It's taken me a while to accept the change from the old dome to the new dome but it's no where near finished so I know its got limitless potential and am really excited about that. I spend most of my time on here training Tiger and my other two pets for various leagues, talking to the many friends I have on here, sniping, avies at the moment have my attention, and I enjoy helping others that are interested in the bd or wanting to take the battling experience to another level. I also try to be as active as possible in TNB. With a great leader and a lot of great members and strong battlers TNB looks to have a very bright future and I'm proud and honored to be apart of it.
III. valour_knight: The Brains
Hi there, Im Valour. My main interests on neopets are around the battledome. I love 1p and 2p battling and will often participate in any tournaments. My favorite things to do on neopets involve training my main pet Valour_Knight, chatting on the boards, stocking my shop, reselling (which I've just started doing) and fighting in the battledome. Since joining TNB ive met a bunch of great people who have supported me through all of my goals. If you ever have any questions or just feel like a chat feel free to send me a mail.
IV. mistress_fortuna: Top Battler & Scorer Page
Alo! I'm Karla - I've been on Neopets since the days of the old yellow sidebar. Finding the original arenas to be tedious and confusing, I mostly stuck to collecting anything and everything until the New Battledome was launched. After failing rather miserably during the Obelisk War, I decided to start training LaBorinquena in earnest and get more into battling in general which is how I ended up joining TNB. Still have a lot to learn but since coming here I've learned that BDers aren't so intimidating after all and there's plenty of people willing to help if you know where to look.
V. thebronie: Guild Avatars
My name is Jake, and I've been playing on and off for the past 8 years now. The battledome has been a hobby of mine throughout my time here, but I haven't seriously gotten into it before last year, and while my pet isn't as strong as some of yours around here, he'll get there! I like to spend my time here playing key quest, collecting stamps avatars and cards, training/battling, and occasionally trying my hand at restocking! I've enjoyed my time here at TNB and look forward to getting to know and spending more time with you all! Check out the Avatar Page!
---
Sub-Council
I. crown_clown:
Rank: Combatant
Date Joined: 11/14/2012
Job Description: To be determined...
---
Apply for Council
There have been many members contact me (Mario) with a strong interest to become involved in TNB! It has been hard to keep track of so I wanted to have this section to show everyone what we are looking for in council/subcouncil positions. If you are interested & willing to be involved in any of these areas then please
neomail me
.
• 1-Player Battling Activities
• 1-Player Monitoring Battles
• 2-Player Battling Activities
• Extensive Battledome Knowledge
• Coding/Image Proficient
• Extremely Active, Available & Friendly

Please know that if you are interested in applying for council, there are a few requirements for all council and subcouncil members.
• Know how to maintain a petpage (One can be created but basic knowledge to maintain is important).
• Be active within guild chats & events.
If you are still interested then please neomail me today, thank you.
---
Guild Ranks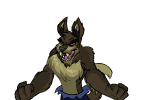 Everyone likes to move up ranks within a guild in order to reach that maximum level. Below explain the ranks, their names, and the requirements.
Beta Battler: Entry Level Requirements
Skirmisher: 5000 1-Player Wins or 1000 HSD
Combatant: 10,000 1-Player Wins or 1500 HSD
Aggressor: 25,000 1-Player Wins or 2000 HSD
Veteran: 50,000 1-Player Wins or 2500 HSD
Chances are ranks will not automatically be upgraded. If you notice that you are eligible for a rank upgrade, please contact Cricket and he will adjust your rank as needed, thank you!
---
Guild Requirements
The New Battledome only allows certain users to join and these users must meet a particular requirement. Below you can find the multiple ways in which a user can join. All members must meet the age requirement
and
one of the other requirements below. If you are interested in joining, but do not see an aspect you excel in, please
neomail me
to discuss.
• Account Age: 1 Year+ (Mandatory)
...and ONE of the following...
• 250+ HSD (HP, Strength & Defense Total)
OR
• 150+ HSD & 2,000 1-Player Wins
OR
• L97 Pet and participated in at least one L97 event
More requirements will be added to this section once the New Battledome is officially open. If you are interested in joining and meet the age requirement & one additional, then please neomail me.
---
Guild Rules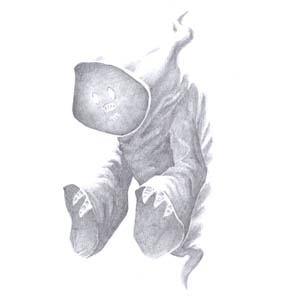 It is extremely important to have a set of rules so everyone is well aware of what is expected from them. There is nothing too crazy, but please make sure you read these rules over.
1. Be Polite & Kind: There is no reason why you must be rude to anyone, especially a fellow guild member. Respect & Kindness will get you much further!
2. No Begging: The Battledome usually involves some wealthy individuals and it is not acceptable to be begging or "gold-digging" items. There is zero tolerance for this and doing so will result in immediate removal from TNB.
3. No Drama - Be Mature: Although some of us may be younger than others, please be mature and do not cause any drama (inside or outside the guild). There is no reason to act this way, period. Be respectful towards your fellow Neopians as there are real people behind these screens. Regardless if you are in the guild message board or on The Battledome Chat - Be kind & respectful.
4. No Borrowing Pets: While it is understandable users do trade pets, members should not simply borrow a pet to gain access to TNB or temporarily for guild events. If we do find a member joined with a pet and then they no longer meet the pet requirements, they will be removed.
5. No Cheating: It is important to re-state here that we are all to follow the Terms & Conditions created by The Neopets Team. Everyone within The New Battledome must abide by those rules and be smart with your decisions. If you are found to be breaking rules, obtaining NP/Items from "shell accounts" or involved in "shady" situations, you will be blocked from TNB - We have zero tolerance for this behavior.
6. Activity: There are no requirements for members to participate or be active. We understand that some users enjoy lurking and/or are not on Neopets frequently to constantly chat. I just want to simply inform members that we do encourage members to participate in guild related events. You are able to achieve trophies to show off to other friends & pets on your achievements. Just to restate, it is not required or mandatory that you participate - Simply encouraged!
The New Battledome has a zero tolerance for breaking any of these rules and you will be immediately removed. If you are having any issues, please neomail me to discuss, thank you.
---
Autumn Aggression 2013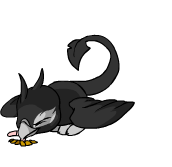 Welcome to the first annual Autumn Aggression for The New Battledome Guild! Even though our opponents still lack difficulty increase and we are still in the BetaDome, it is important to continue to battle and maintain your talents! This competition will be different than previous guild events because we will be using a league chart for each round (explained below). Please read everything about this event below to learn more.
General Information:
Similar to general events there will be multiple rounds and each round will consist of achieving certain goals & limits in order to obtain the highest points possible. The fun aspect about this event is there is an even playing field for all battlers. Whether your pet is league 6, 13 or 25, everyone will be held to different standards in order to maintain a fair battling level. In order to accomplish this we will be using a league chart which I (Mario) created. By the end of this event, those with the highest scores will receive unique, personalized trophies.
League Chart:
This can be found by clicking here - It is also located on the navigation portion of the guild page. This is the chart that will be used for scoring every participant. It is generally explained on the page itself so hopefully that will help you understand how it works. If there are any questions, please neomail me.
Scoring:
Once you understand the league chart, its important to know how this event will be scored. Depending on your percentage of completion from the league chart, you will be given a certain score. Here is an example:
Opponent: Koi Warrior
Pet: League 15 Required Score (from League Chart): +36,450
Achieve Under Required = Percentage of score in points
(Your Score / Required Score x1,000 = Points Awarded)
Achieve +36,450 = 1,000 Points
Achieve Between 36,450 - Just Under Double Score = 1,000 Points
Achieve Double Score = 2,000 Points (Max Points)
You will not gain any extra points for battling over the required amount from the chart unless you reach the double amount. Regardless of how much you battle, you can only achieve 2,000 points maximum per round.
Competition Over
| | | | |
| --- | --- | --- | --- |
| Place | Username | League | Final Score |
| 1. | drazu | 23 | 13,000 |
| 1. | flapping_moose | 21 | 13,000 |
| 1. | fiction85 | 14 | 13,000 |
| 2. | fizbarington | 16 | 11,000 |
| 2. | 1_jak_1 | 14 | 11,000 |
| 2. | outtamytree | 14 | 11,000 |
| 3. | kalkatak | 9 | 8,000 |
| 3. | oxxunfoolish | 8 | 8,000 |
| 3. | october5591 | 11 | 8,000 |
| 4. | cannibaliced | 9 | 7,000 |
| 5. | _mariokart_ | 24 | 6,000 |
| 5. | thebronie | 9 | 6,000 |
| 6. | blu_boi77 | 17 | 5,000 |
| 7. | bloommagiawinx | 8 | 4,000 |
| 7. | gymqt99 | 17 | 4,000 |
| 8. | friendsforevr20033 | 16 | 3,000 |
| 9. | jhoannaross | 21 | 2,000 |
| 9. | mariabeatriz655 | 18 | 2,000 |
***Congratulations to everyone who participated! Trophies will be awarded shortly.***
---
Autumn Aggression 2013 Trophies
Sorry for the delay, but thanks to Chukhy, we finally have new, unique trophies for everyone that was involved in Autumn Aggression 2013! The participation trophies are still being created but will be added soon. To those of you who placed First, Second & Third, you can obtain your trophies now!