Welcome to Nem's petpage! Everything's definitely still a work in progress, but feel free to take a look around.
nem
Profile



Name: Nem Alaire
Gender: Female
Species: Xweetok
Color: Faerie
Age: 24
Eyes: Purple
Hair: Maroon
Height: 5'6"
Weight: 125
Physique: Athletic
Weapons: A variety of poisoned blades, but prefers her trusty katars.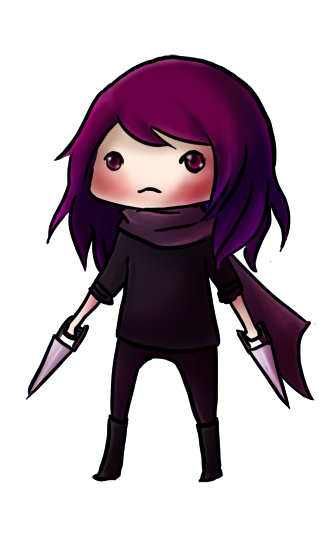 Character Summary
Nem is a hitman who is contracted out to others by Project Lazarus, and in this way, she is yet another method that the Project employs in order to expand its supply of freshly dead bodies. She specializes in blades, though is willing to employ interesting kill techniques in order to give the Project different deaths to work with. Recently, however, she has discovered that the Project was involved in her father's disappearance and death, years ago. Now, she has two primary goals. First, she must discover if her father's body has been stored and maintained in the Project's extensive cryogenic facilities. And second, she intends to bring the Project down as their manipulations with lives has torn hers apart.
Physical Appearance
Nem has layered, maroon hair and lilac eyes, and a slim build. When she's not on the job, she usually avoids standing out with casual clothing in muted colors. She loves wearing tights and boots, and is often found wearing a scarf. On the job, she typically wears comfortable, dark clothing that is loose enough to conceal her many blades.

Reference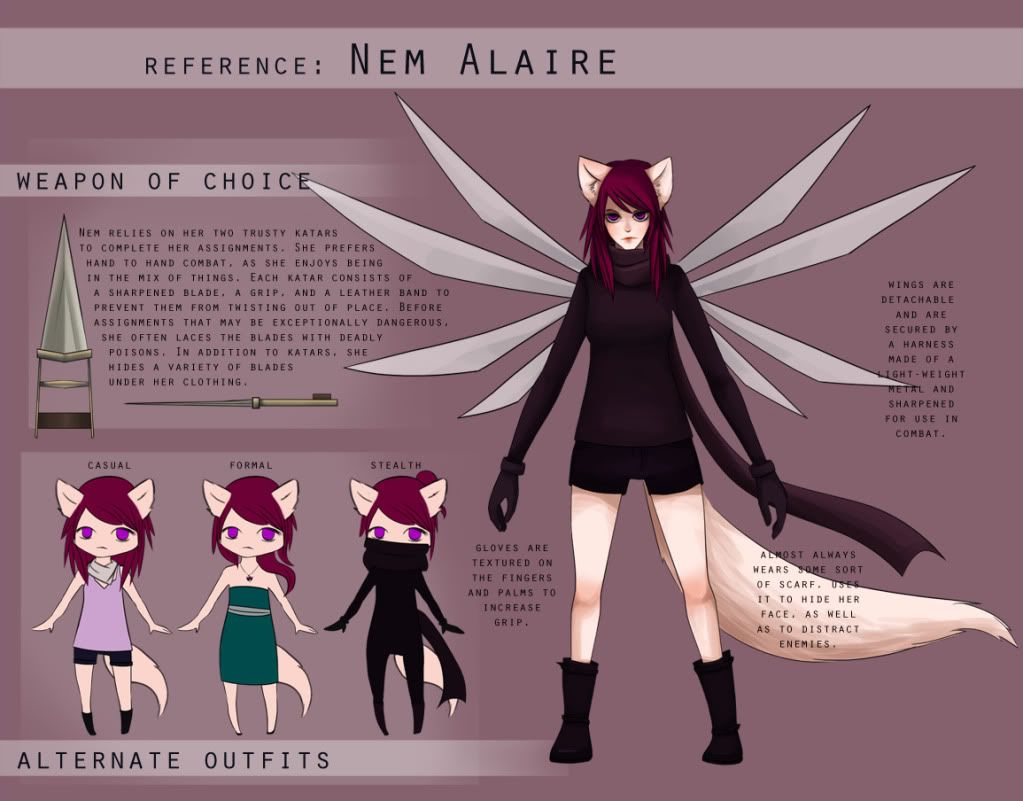 Origins
She began as an extralegal "operative" for hire, after being introduced to the discipline by her father. Her father disappeared when she was 10, and she assumed that he had succumbed to the risks of the job. After flitting around (being chased out of) multiple countries, developing her skills, she returned home and was quickly contacted by the Lazarus Project, which saw her as both a great asset to the team and a threat that needs to be controlled. After finding out that her father's disappearance was a result of a failed treatment method, she is now determined on destroying the Project.
Personality
Nem grew up always having to fend for herself, and is extremely independent and self-reliant. She has no real regard for many social conventions, so she can be extremely off-putting upon first meeting. In regards to her job, she has a remarkable skill at compartmentalizing, which allows her to be both very patient and coolly logical. This also allows her to keep her work and personal life separate. As such, she is very professional and efficient. Since discovering the circumstances behind her father's death, however, she has found it increasingly difficult to not let her feelings get entangled with the jobs at hand.
When not on the job, she is typically withdrawn and aloof, and will more often give a cold scowl than a smile. It is difficult for her to open up to others, and more often, she doesn't really want to. The few that get to know her though, find that she is extremely blunt and has a dry, sarcastic humor. She remains loyal to her two closest friends: Kai and Synlie. Though they are nearly polar opposites, they both intrigue Nem in different ways and are among the few people that she respects.
Goals
Determine what happened to her father.
When she was growing up, Nem's father was the most important person in her world. They moved around a lot because of his line of work, and he taught her most of what she knows about life. One day when she was 12, he left on a job and never returned home. She never found out the reason why.
However, Claptrap, the security technician at Project Lazarus, recently discovered that her father has an active file in the Project's system when investigating the company's database. The Project was involved in her father's disappearance, and this drives her to keep searching for the answers she needs to figure out what happened to him. There's even a chance that he may still be alive, preserved in the Project's cryogenic facility. She needs to find out if he's still there, and if he's still alive, then she needs to get him out.
Destroy Zath and Project Lazarus.
Nem rarely lets people get close to her, but the few times that she does, she is incredibly loyal to them. When people hurt those that she is close to, she operates under an eye for an eye moral code. Even if she is able to recover her father from the cryogenic facility, she can't stand that the Project took him away from her. Claptrap may be trying to take the Project down because of ethics, but Nem is motivated purely by cold revenge.
Morals
She has a vague set of morals that she often deviates from. She clearly has no problem with taking a human life, yet sometimes she has qualms about small lies to others. Generally, she doesn't resort to violence unless absolutely necessary or for a job, since she would rather not draw attention to herself.
Story Blurbs
Nem pushed open the door, grimacing at the musky smell emanating from inside. If you believe the whispers, this apothecary has some of the most interesting - and deadly - poisons, reagents, and serums around. Just her kind of place. However, so far she was not particularly impressed. Although his extensive collection of assorted animal body parts were displayed prominently, she was certain that most of them had no true purpose past keeping up the appearances of creepiness.
The man at the front certainly tried his hardest to match the store's ambiance. His red, glowing eyes and jaggedly sharp smile seemed designed to raise the hackles of the casual customer. Indeed, even her own, finely tuned spidey senses tingled, in spite of the obviously intentional dinginess. Clearly medicines and panaceas weren't the only things for sale.
She called out to him. Excuse me! I was told that you sold solvents here as well as medicines? I'd like some chloroform, at least a liter please.
He eyed her searchingly for a couple of moments - just long enough to seem sinister - and then contorted his face in another vaguely disquieting smile. Yes, of course... I'll need to go down to the cellar to get it, however. Please, take a seat. A cup of tea while you wait? He poured some into a dainty cup, leaving it on the counter for her, and quickly disappeared down the cellar door.
Nem sniffed it curiously, and quickly decided that it'd be utterly ridiculous for her to drink something offered by a man so infamous. She shook her head, wondering for a second if she were being too paranoid, before quickly sloshing it out onto the ground.
Her attention returned to the front of the shop when he returned, thunking a jug upon the counter. He slowly smiled again. You've got some time, right? Of course you do. Let's talk for a while before you leave.
She didn't budge, wondering why in the world he would expect her to be interested. He continued, See, it all started with my idiot of a master, during my early days. You see, I learned everything he had to teach within my first two weeks of working with h--
Thanks, but I'd really rather just go now.
His confusion was... strange. Perhaps there was something in the tea after all? She stood up, and leaned in close, bringing the empty tea cup into full view. You really thought I'd be dumb enough to drink this. Don't be ridiculous.
He was very shocked, and for a bit, is at a loss of what to say.
I'll be back later. She leaves, leaving him gaping behind her, his jaw flapping ineffectually.
**********************
The next day, she returned. He smiled upon seeing her, showing none of the apprehension she was expecting. Maybe this wouldn't be so easy.
I've heard that you have some … more interesting items for sale around here. I would absolutely love to have the chance to take a look. Unless you would like the authorities to come inspect the 'tea' you've been routinely feeding your customers. She said, smiling lightly.
Why, the authorities just came around yesterday, he replied, his smile becoming predatory. Apparently a woman matching your description took an entire bottle of chloroform, without even paying. Do you know how dangerous that stuff is? Or at least, how dangerous I can make it sound?
It was her turn to pause. He continued, Now, it's possible I was mistaken, or that the bottle was returned anonymously. But why would I want to tell them that?
Ah, well. How about if we just start over? I heard there was a brilliant man who works at this apothecary, and his unique, and dangerous expertise is why I've come. She grinned.
He preened. Now, then. It is very nice to meet you, dear. How can I be of service?
Relationships
Kai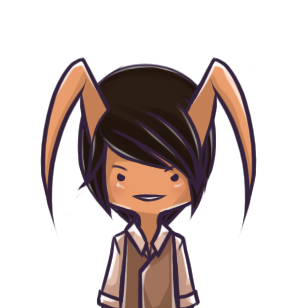 Kai was the first real friend that I've made since moving here, and probably really ever. I only met him after he tried his poisons on me, but that's just the kind of guy he is. He was only my poison supplier first, but I've gotten to know him well. He's certainly a character. Of course, now that I'm used to him, I have to roll my eyes at most of the things that come out of his mouth to keep from killing him. I'm only kind of joking. But I've got to respect his obvious dedication to his work, and because we're in the same line of business, I don't have to hide who I am from him. He's the only guy I know to not cringe when I talk about my kills. That's gotta be pretty special.
Synlie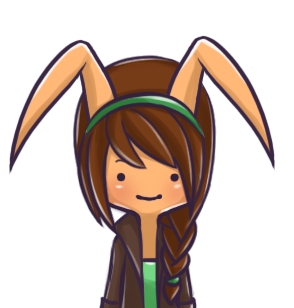 I got to know Synlie about a year ago, after becoming a regular at her cafe. She makes the best coffee in the world, and is probably the warmest person that I've ever met. I'm not really a sentimental person, but it's like she's the sister that I never had. I can say anything - well, almost anything - to her and she'd smile and have something nice to say. Honestly, it's refreshing to be with someone that isn't killing people right and left every once and a while. But I worry sometimes that our relationship will wind up being a mistake... it can be a bad idea to get emotional. There's a chance that I might cause her get mixed up in the rest of my life, and I have to keep that from happening.
Zath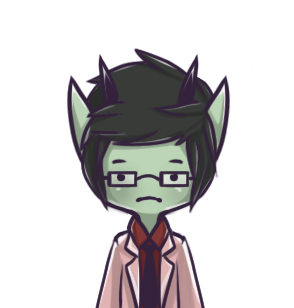 Dr. Lukas Zath... To be honest, I can barely stand the sight of the man. It took a lot to just bury my feelings about my father, but he brought them all rushing back. I can't say it's an easy thing, having to work for this man's beloved company. But once I find the files on what actually happened to my dad, I'll be taking this accursed company down, brick by brick, and crushing them against the good doctor's head. His science could be … what are those PR buzzwords? Path - breaking, transformative, brilliant … whatever it is, it's not enough to protect him from my blades. I've got Kai cooking up something nice and slow for me, and I'm going to savor every moment of watching him die.
Claptrap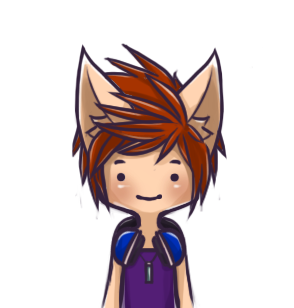 Can this kid ever stop talking? The way he blabbers on and on, it's as though he has an unlimited amount of infinitely annoying air in his lungs. Of course I'm grateful that he bothered to hunt me down and tell me what he found out. That he's helping me take down the Project. Guess that means that he's not entirely the spineless brat that I initially thought he was. He's got a good heart, but that's about as much trouble as it's worth. His constant ramblings and grating idealism are almost more than I can handle. I'll be spending a lot of time with him in the future, so I guess I'll just have to grit my teeth and learn to tune him out. Or, I could do the world a favor and just cut his vocal cords.
Art
By Amy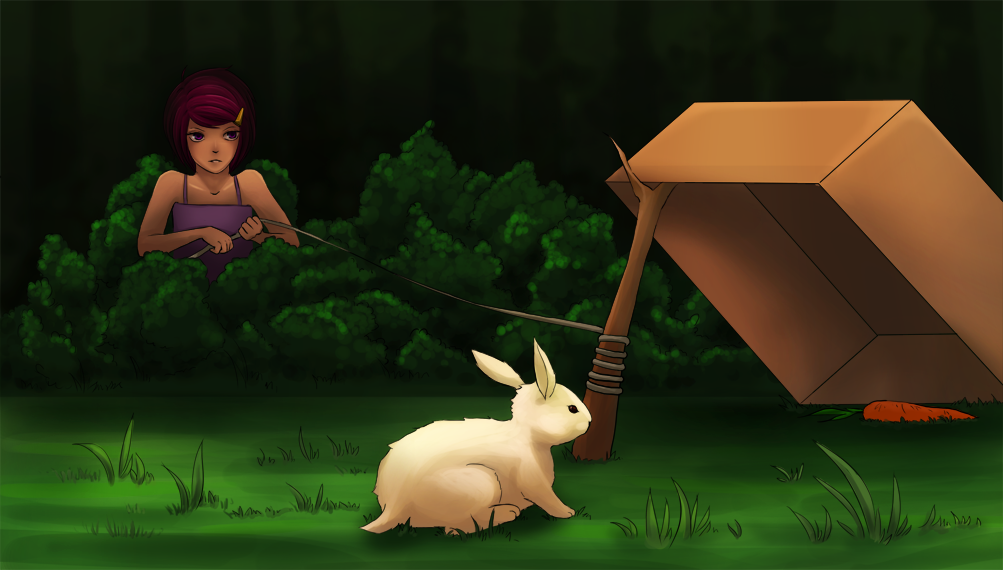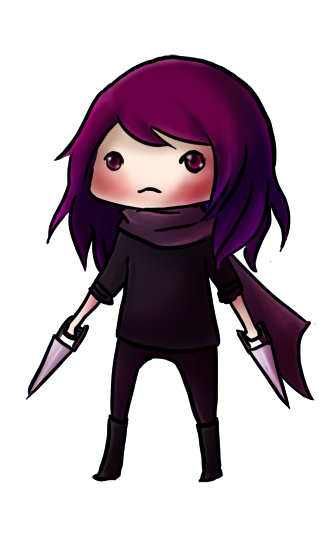 Goodbye!
Thanks for dropping by!

Grab a button before you leave?





Please note that all art, coding, writing, everything belongs to Amy unless otherwise stated. Do not use for anything!