My Screenies!
Hello aubriana111 and welcome to my screenie page! I recently began to update them again and hopefully you'll find them to your liking.
Wow! I never even expected to get 10!
Neoboards
The Horror of the neopets chat boards

No vegetables but still totally confused.
!
EVIL SOCKINESS, so cute though :3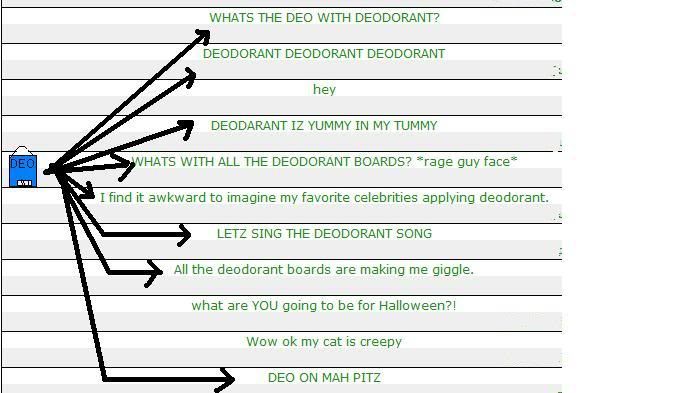 I didn't know I smelled THAT bad...
Around Neopets
I hate the games
:D Six million Np, here I come!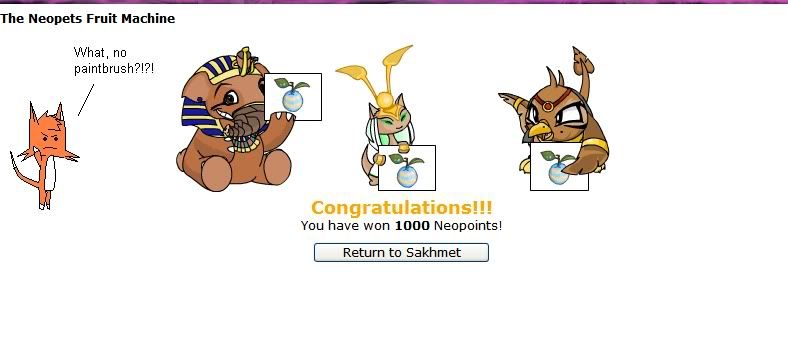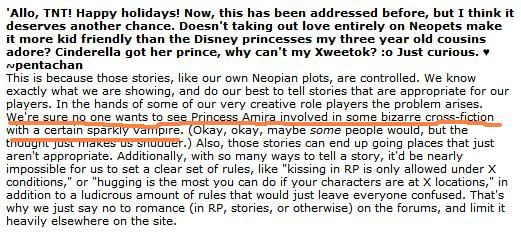 More twilight references.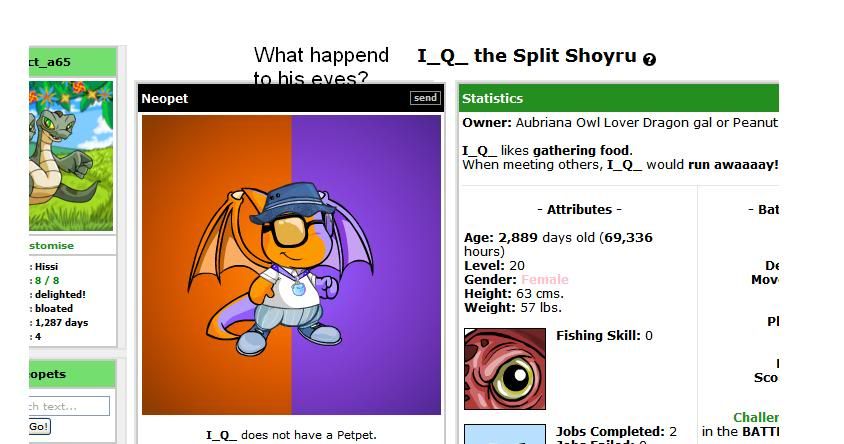 I have no eye-dia. XD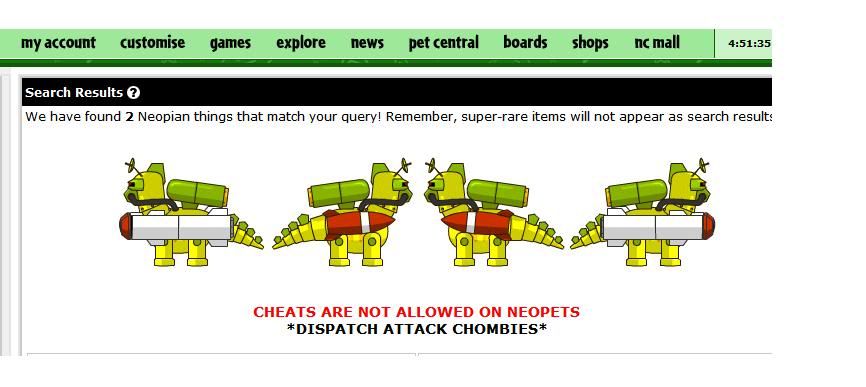 Back away slowly...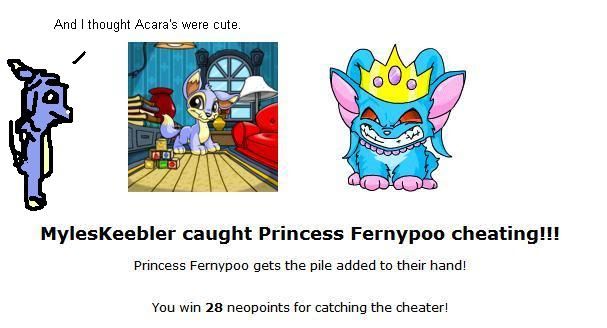 I'm going to have nightmares for months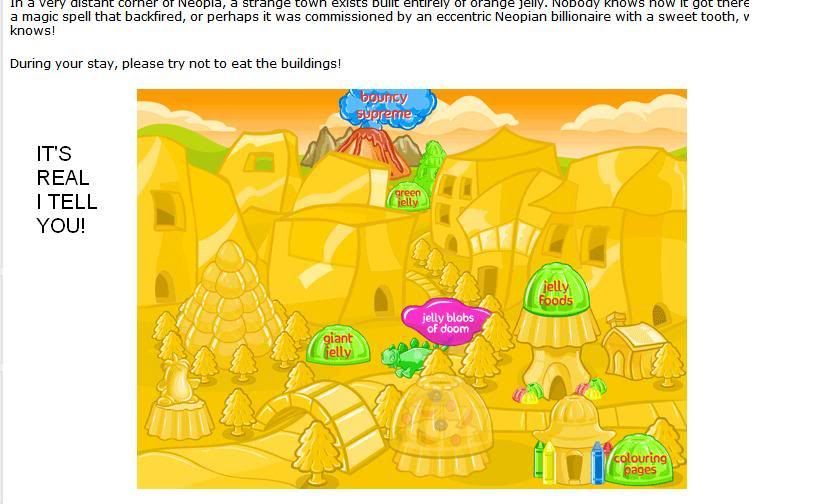 I'm not crazy!
This is odd in so many different ways.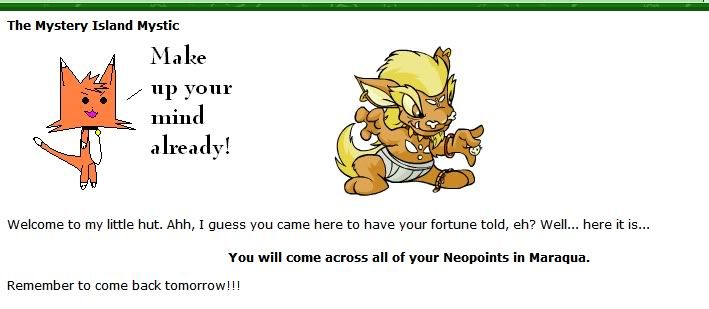 He won't make up his mind. I has made a star fail too D:

I can't draw tonight for some reason.
SHOOP DE WHOOP















Fan mail!

She has screenies too! Check them out in the Affies section!
My first drawing of a cat not my own :D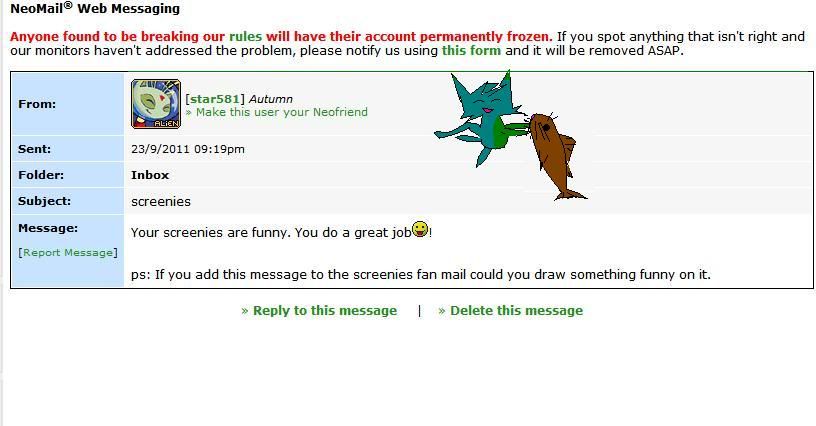 CATFISH HUGGIES!
OM NOM NOM NOM

I love made up words :p

Fan Art/Awards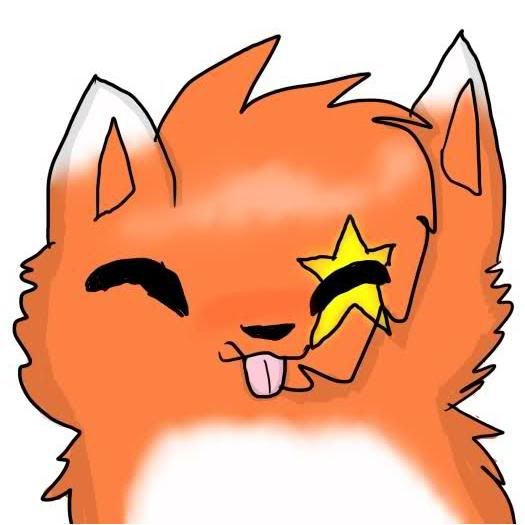 Thanks so much cutepie3000!!!!!!





Older screenies

These are just some screenies that I made when I was just starting out. There old but I thought they were funny enough to stay on my page.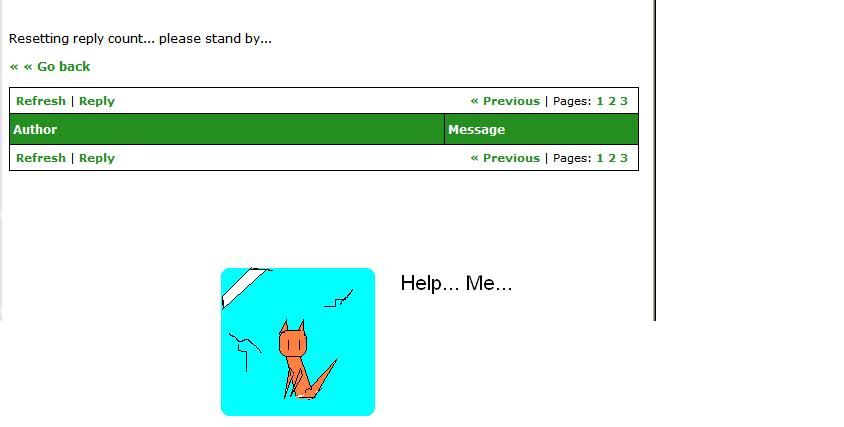 WHY DOES THIS KEEP HAPPENING?!?!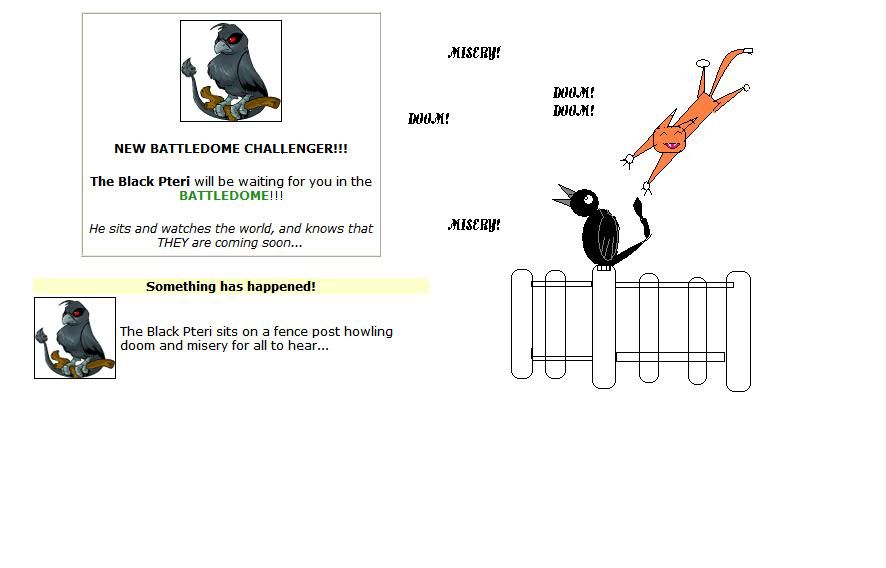 Let's just say he won't be howling anymore.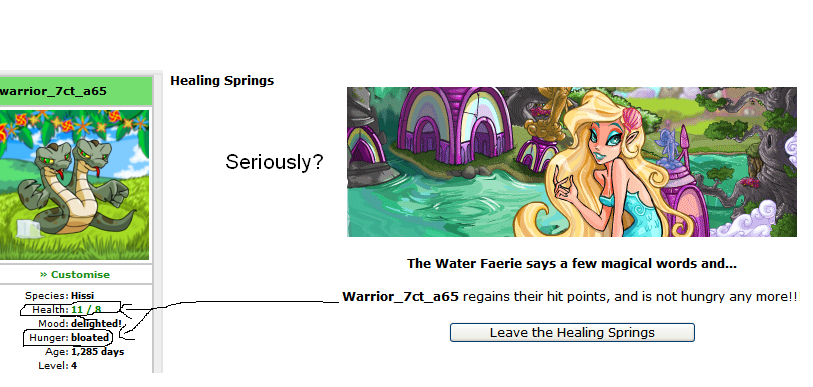 This is why I liked Xandra.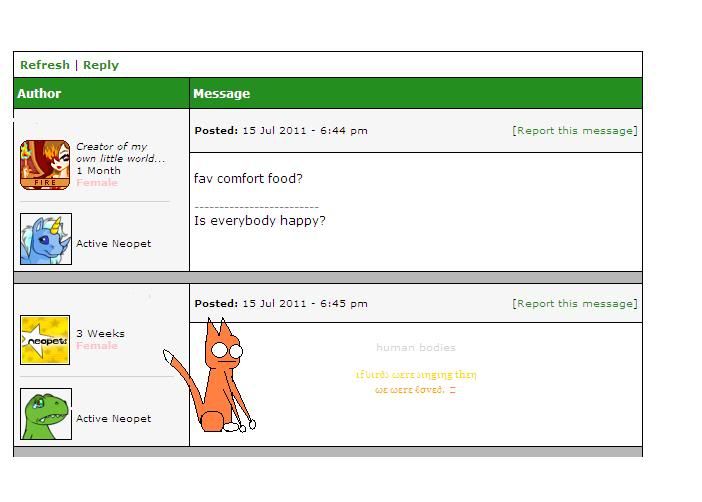 0_o
What's with all the cannibalism today?
This is lies!.
EXPLODE NOW!
Link Back/Affies
Affies
Listed at: