ADOPTABLE RULES & INFORMATION
Welcome to Mudroot's Adoptables! Mudroot, proud denizen of Bogshot Bog and host of the adoptable page, is very happy to give you a little tour, but please, before you go carousing off into the 56 available tabs, take the time to read through these very simple rules.
RULES & TERMS OF USE:
You must leave a link-back, either to this page (default) or to my userlookup.
I worked a long time on these adoptables - please do not give me trouble by claiming these as your own, editing them, entering these for monetary gain, or any other legal or moral no-no. Art theft will not be tolerated.
Again, do not claim ownership of the adoptable or edit these in any way.
Do not use these in any contest on- or off-site, including but not limited to the Art Gallery, Pet Spotlight, and Beauty Contest.
ADOPTABLE INFORMATION:
Actual image size of all adoptables is 150 x 150 px.
Requests and trades for adoptables are closed unless otherwise specified.
You will most likely find me posting on the Art Board for open requests/trades.
AFFILIATE
Affiliates are currently
OPEN
.
If you would like to affiliate with
Mudroot's Adoptables
,
simply send me a
neomail
with your link and button!
Currently, I only take
88 x 31
and
50 x 50
buttons.
OUR LOVELY AFFILIATES



MUDROOT'S ADOPTABLE BOX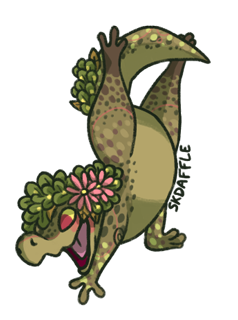 CURRENT REQUESTS & TRADES
You've discovered the not-so-secret tab of my adoptables workload! Below is the my current request/workload list. I try to go mostly top-down with fulfilling these.
CURRENT REQUESTS:
Eleonoir
Maexie
DTI 540856
beinx
Shiftsand
Shiftsand
Sermic, Ainevi, Joltless, and Astrosnaut
Super_Sun_Moon and unpoundable
/~tvstatic
/~Baijoux
/~Azsrael
Niigasa
Diuzea
Jenevar
CURRENT TRADES: