Press F11 for enhanced viewing.
Coding done with help from Sunnyneo.
Navigation
Introduction | Statistics | About Morlaer | Companions | Adoptables | Artwork | Link Back
Introduction
The sun was slowly beginning to rise over the city of Chicago, Illinois one frosty, autumn morning. You were bundled up in nearly every jacket, scarf, and pair of socks that you owned, but not even that was enough to combat the terribly cold temperature. The journey to your hotel room was nearly impossible to complete because of the cold. You desperately needed to stop somewhere and warm up a bit before you could head back. To your luck, you found a coffee shop just a few feet away from where you stood. The thought of a warm, soothing cup of coffee in the frigid weather sounded like exactly what you needed.
The tiny bell above the door rang as you stepped inside the small shop. It was very nice for a coffee shop, with a cosy fireplace and welcoming atmosphere. The smell of freshly grounded coffee beans wafted through the air, casting away all of your negative thoughts.
You walked up to the counter and ordered a drink. After a short while, with your beverage in hand, you took a seat at a table close to the fire place. A few minutes after you had seated yourself, a young xweetok walked up to you. He was dashingly handsome, with sky blue ears that were dotted with little black specks towards the tips, and a similar pattern on his tail. His hair was a dark blue and neatly brushed, and he had two ice blue eyes that seemed to sparkle like sapphires in the light.
Care if I join you? he asks, in a mellow but friendly tone.
By all means, you reply.
There was a brief moment of silence between the two of you.
Rather chilly today, eh? the man asks, in attempt to start a conversation.
Very, you respond. So, what's your name, if you don't mind me asking? Care to tell me a bit about yourself?
[Back to the Top]
Name: Morlaer
Alias: I dun has one. :'c
Age: 31
Date of Birth: December 4th
Birthplace: Preston, England
Current Residence: Chicago, Illinois
Gender: Male (Do I look like a lady to you? o_o)
Species: Xweetok
Brush: Ice
Height: 6ft. 2in.
Weight: Foolish question, foolish person. :k
Accent: English
Hair: Dark blue
Eyes: Ice blue
Love: He appears to have quite the crush on his friend Zinjifrah...
Occupation: Actor/coffee enthusiast
Personality: Morlaer is a very immature fellow, with the heart and mind of a young child. He's always extremely hyper and full of energy (undoubtedly a result of the vast quantities of coffee he consumes daily), and he loves joking around and making others laugh. He's also a bit slow-minded and far from being the sharpest tool in the shed. Despite this, it's still pretty hard not to enjoy his company (unless you're Zinjifrah, of course...)
Strengths: Very sociable and easy to get along with; has a great sense of humour.
Weaknesses: Extremely talkative and rarely ever shuts up; a bit of an oaf.
Reference Sheet:
I'm working on it, sheesh. :k
Likes and Dislikes

[Back to the top]
It was many years ago in the magical land of Preston, England from whence I spawned. I was the one and only child of a couple of young xweetoks; my father, a fellow ice xweetok, worked as a waiter at this one Italian restaurant that we always ate at (although I had never particularly enjoyed their food; there was just something about their spaghetti sauce...), while my mother worked as a barber. I spent the first few years of my life growing up with them along with my cat, Sherlock, at our little house there in Preston. I was a silly child, to say the least; some of my past times included running around aimlessly in circles, making up my own random sports to play with my friends (most of which had virtually no objective), annoying my teachers by turning in homework with nothing but doodles on it, and writing silly comic strips about a super hero I made up, The Adventures of Super Waffle Man and Bacon Boy. I was always very hyper, and was constantly scorned by my teachers for being "disruptive", "off-task", and "just plain silly". (I haven't changed a whole lot over the years, needless to say.)

At any rate, that was my life up until I was twelve, when my parents split up. I spent most of my teenage years growing up with my mother at my grandmother's house in Durham. My grandmother was a decent lady, although she was often very slow and forgetful, and had this dreadful little dog named Theo who would always somehow find his way into my backpack and steal all my school supplies (my father got to keep Sherlock; I would have traded the world to have that cat over that furry little beast...) Over all, my years as a teenager were okay. My grandmother really pushed me to my limits when it came to my school work, and eventually, I had begun to hand in actual work rather than just doodles. Believe it or not, I was actually doing pretty well in school, thanks to her. (But, of course, I never gave up on doodling cartoons of Super Waffle Man and Bacon Boy on various homework assignments every now and again. ;3) My grandmother also used to always tell me stories from when she was attending the school I was going to. While most of them would put me to sleep, she did, however, manage to catch my interest by telling me about her experiences in theatre. She told me all about how theatre worked, about the plays she had been in, and even about how she first met my grandfather through a play they were both in, in which they had their first kiss (true story). I was always greatly fascinated by her descriptions of drama class, and so, when I was fourteen, I decided to give acting a try and start taking drama classes at school.

Acting quickly became a passion of mine. I instantly fell in love with theatre; my drama teacher said I was a natural, and I got to play a role in nearly every play my school performed for the rest of my days in school. It was then that I realised that theatre was my destiny, and so, after I graduated, it was off to college for me, where I learned to perfect my acting abilities and learn about career opportunities in theatre.

After I had earned my degree in performing arts when I was in my early twenties, word reached my ear of what sounded like the perfect team of actors for me in Chicago, Illinois. At first, I was a tad bit nervous about moving overseas, but I figured I would at least give it a try. And so, I did. Now I work here in Chicago with my little theatre troupe, doing shows here and all over the country, and I have no regrets about joining, especially since I met Zinjifrah, my best friend and neighbour who joined the troupe about the same time I did (I freaking love the man ♥ :3). I love being an actor, and really, I couldn't ask for a better life.
[Back to the top]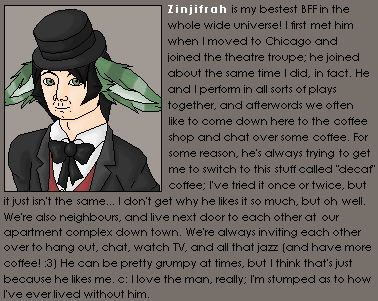 -Other companions coming soon-
[Back to the top]
Basic rules apply - No stealing, no entering in contests, no taking a custom that isn't yours, keep the link back on, yadda yadda. Just don't do anything with these that will get you in trouble. Otherwise I will hunt yew down. :k
Also, feel free to use these off site. Same rules apply for off site use.
Mkay, enough blabbering; let's see some adoptables! :3
(Yes they are transparent)
***Customs and trades for this set are permanently closed until I get around to making a new template***
Sorry, guys- this set is so old that I've actually lost the original template for them! D: I'm currently working on a new set, though, so stay tuned for that if you would like a custom. ^^
Defaults

Blue


Green


Red


Yellow


Mutant


Faerie


Chocolate
(It's a "chocolate moose". Get it? Haha... ha... Sorry. ;_;)

Baby


Spotted


Robot


Desert

Customs

Morlaer


Maks


Terrenielle


Tayleir


Lune


Shweets


Sryb


Nhamiinae


Mootix

[Back to the top]
Drag these into your address bar to view the full image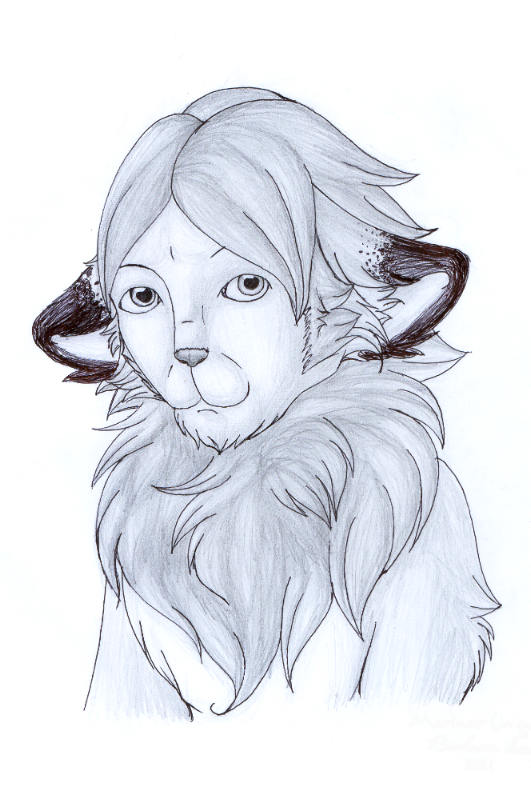 Gift Art
Artists (Left to right): Liz, Bones, Evagron. Thank you all very much! ^^
Adoptables of Me
Thank you so much everyone! 83
People who love me:
[Back to the top]


My Other Characters-