INTRO

Please press F11 to ensure you can see the full layout. The layout looks best in Chrome or Safari, and should also work in Firefox. :)
Hello, jennsayshello, and welcome Moptrais's petpage! Thank you so much for coming, and I hope you enjoy your visit!

I pledge to be the best owner I can be for my new Neopet, Moptrais. I understand all the sadness that she has already been through, and so I will provide everything she needs to be happy.
I promise to be a friend to my new Neopet and never ever ever put her through the pain of neglect or abandonment again.
I also pledge to continue to uphold the tradition of good ownership that Moptrais has experienced. I pledge to let her inspire me day in and day out. I promise never to let her rot on one of my accounts; she will be cared for to the best of my ability, and given the same treatment as the other members of my Neofamily.

Layout credit in the navigation at left. Thank you so much, Rai!
Header background is from a texture found here. The neomail button and the dividers are also from that page.
Please click on all adoptables and pixels for credit.
BACKGROUND INFORMATION
I like to design my characters so that their stories are all connected in some way, though many of them are only tangentially related to each other and some of them do not know each other at all.

Before I tell you about Moptrais's character, then, I feel that I must provide you with an idea of Irucien and of the other characters with whom she will interact. The world is based on a historical fiction setting, but with some magical, futuristic, and apocalyptic elements as well.
First of all, here is a map of Irucien for reference. Please drag to your address bar to see the full size!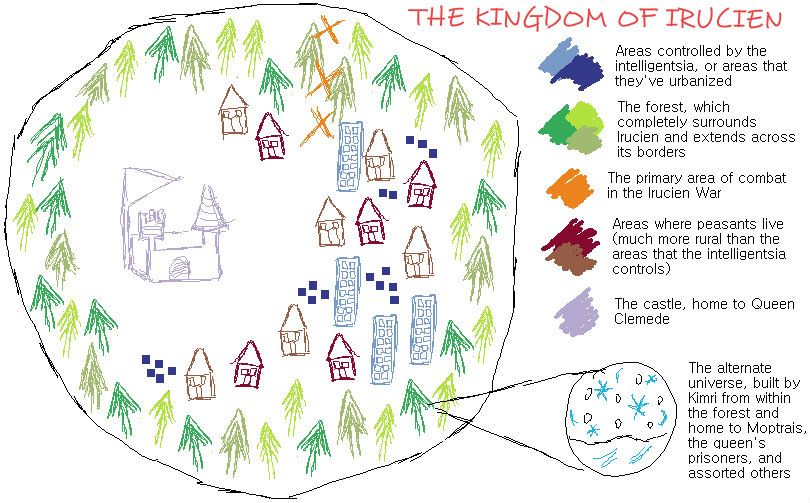 Moptrais has inspired me to split up Irucien into different "spheres of power," so to speak. Previously, Irucien was somewhat mundane, resembling an ordinary 17th-century European town composed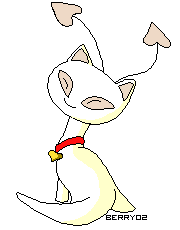 of a monarchy and a peasant community, the latter of whom's role was quite underdeveloped. In the new version, there is obviously the castle, the home of the monarchy. There is also an alternate universe of Kimri's creation, which I will explain at length later and which is where Moptrais resides. (Kimri is essentially the head of security for the mentally unstable Queen Clemede.) There is the battlefield, as the army is mired in a long and debilitating war but also wants to have more influence in the political system. There is also an underground intelligentsia, which is a group of intellectuals who try to stay under the elites' radar but have gradually been modernizing the town, making the architecture more utilitarian and the economy more industrialized. The peasants are caught in the middle of all of this turmoil, and are being pressured both by the army and the intelligentsia - the army wants recruits, and the intelligentsia wants a reformed workforce and workplace. Both organizations promise peasants more power. The army is looking to cement its social standing by winning such an important war and thus get some of its high achievers promoted into positions of authority. The intelligentsia's main goal is to transform the monarchy to a democracy, granting all peasants more political power if they help the intelligentsia.
However, since each of these spheres of power are in conflict with each other, there is much potential for instability. If the castle weakens in power, then the intelligentsia take over and initiate a transition period that is likely to be a bit rocky. If the intelligentsia is weakened, then there is less technological development for the war effort and more opportunity for the monarchy to dominate its subjects. If Irucien loses the war, then the state ceases to exist, and the alternate universe collapses. This would likely lead to an apocalypse, as the real and alternate worlds would collide, causing massive destruction and releasing any of the survivors from the alternate universe into whatever is left of reality. Also, Kimri derives much of her authority from her knowledge of the forest surrounding Irucien, and it is her ultimate comfort zone; thus she created the alternate universe while in the forest. The war effort is currently damaging the forest, which impedes Kimri's ability to communicate with Moptrais in the alternate universe. And if the war effort destroys the entire forest, we will get the same apocalyptic result as we would get if Irucien lost the war, because the whole basis on which the alternate universe was constructed has disappeared.
In the castle are Promise, Kimri, Clemede, Magus, and Siaiu. Kimri, Clemede, and Magus's characters are largely unchanged.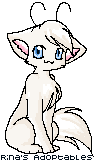 Siaiu's will be changing a bit, but most of the changes occur outside the castle, so I'll discuss that later. As for Promise, she has traditionally been Clemede's loyal servant; she regards Kimri and Clemede as older sister-type figures. Promise was orphaned early in life and followed a circuitous route to the castle, and now sorts mail and creates Clemede's wardrobe, among other tasks. However, Promise has heard whispers about this possible apocalypse and is quite fearful for Magus, her younger brother. She feels obligated to protect him, even if it means fleeing Irucien and abandoning the royal family in their time of crisis. She feels deeply conflicted about this possible choice she has to make, but has begun making tentative plans to flee, just in case, with the help of Damoiselle. She also feels conflicted because she suspects that her own mother abandoned her out of some sense of fear, and while the details are unavailable, she frets about becoming just like her mother and ruining the potential for a wonderful relationship for many more years with Clemede and Kimri. She would discuss it with them, but Clemede is already quite unstable, and with Kimri there is always a risk of imprisonment, so she frets in private about what to do and about whether it is her moral duty to warn the public. She tends to hoard supplies as best she can in her tight living quarters, and sometimes she mumbles to herself, like Clemede does but on a much smaller scale.
Damoiselle is the only one of my characters who is extensively involved in the battle. She is disguised as a boy and is quite adept in battle in her role as a spy, but has occasionally been tempted to defect, or at least somewhat sabotage Irucien, based on her moral convictions. She also balances her military duties with a side job as a mail courier, which is necessary for money for food. However, I am adding a few additions to her character, the most significant being that Kimri has installed a microchip in her eye to, in effect, spy on the spy. Damoiselle and Promise frequently interacted when Selle delivered mail, and Kimri has some suspicions that Selle may be providing Promise with some sort of classified information. Selle has seemed suspicious for a while now (Kimri has an uncanny knack for knowing when people are hiding something, in this case the thing being Selle's female identity), but Kimri has no proof and still sees Promise as a loyal friend and servant. So Kimri compromised with the microchip and by engineering a promotion for Selle that prevents her from delivering mail anymore. Selle knows about the chip and thus has been only loyal to Irucien when spying, but is still deeply committed to helping Promise escape should the need arise. Selle's family was once peasantry, so Selle has a few quibbles with the monarchy to begin with and doesn't believe that Promise's loyalty should force her to compromise her own safety.
The intelligentsia is a group of intellectuals who have moved underground so as not to arouse suspicion from the monarchy. As I said before, the intelligentsia wants more political influence, specifically by changing the monarchy to a democracy. They also are spearheading a movement toward economic industrialization.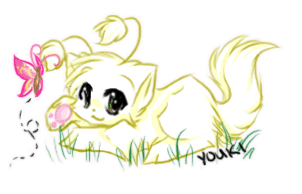 Mathieau became involved in the intelligentsia while searching for his sister, Biryn, who was wrongly imprisoned by Kimri. Mathieau formerly hid in secret passageways in the castle, trying to come up with realistic plans to free his sister while staying as close to her as possible. However, he became increasingly aware of the futility of remaining there and began to wander Irucien helplessly, despondent over his failures and also increasingly disoriented by all of the new construction. Mathieau and Biryn grew up in the forest, and Mathieau had been within the castle for a while; thus, the urbanization came as quite the shock. He was lured into the intelligentsia based on the promise of having a political voice and the possibility that the intellectuals would be able to help him get information about Biryn and devise a plan in response. However, the intelligentsia, with all their knowledge, know exactly what Mathieau was doing hiding in the castle, and thus have considerable leverage over Mathieau because they could easily turn him in to Kimri as a trespasser. Thus, Mathieau is compelled to engage in some petty crimes on behalf of the intelligentsia, which unsettles him but also makes him realize that if he does go to prison, he may well be reunited with his sister.
THE ALTERNATE UNIVERSE
In the alternate universe, it is always wintertime, and there is always snow on the ground. This is because Kimri created it on a particularly snowy winter day. In this world, there is a quite peculiar sensation that everyone and everything is floating; snow covers the ground, such that no one is really sure if there is solid ground below them. The world is represented in a glass orb that Kimri wears as a necklace; while Kimri cannot see the world through the orb, if she holds the orb in the forest, she can hear snippets of the events that Moptrais encounters. Otherwise, the orb merely shows a blizzard of snow, with no audio except in the forest.
The official reason for Kimri to create this alternate universe was as a foolproof security measure for prisoners. However, it is also a convenient place to put war refugees and some peasant families, as the peasant community is becoming increasingly crowded. Biryn was one of the original prisoners, but has been imprisoned for so long that she has developed a severe case of Stockholm Syndrome. She is now intensely loyal to the prison system, so much so that she is a loyal, fully trusted prison administrator in this universe. The prisoners are not locked up in this universe, as there is no way of escaping,

but they must wear a necklace that identifies their status, and they must check in daily with Biryn. Otherwise, they can interact normally with others in the world, and have the same civil rights. One factor that facilitated Biryn's transformation is that Moptrais instituted a rigid school system for all inhabitants of this world, regardless of age; she thought it would help maintain a sense of social equality and keep the world running smoothly. This school system, though, requires complete deference to authority and takes a rather narrow view of the world, providing Biryn with a very different set of views and values.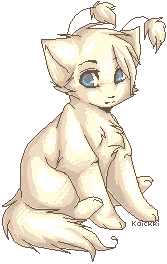 Siaiu is also a fixture in this world, and is the only one who can go between reality and the alternate world. She cannot go willingly, but operates on time constraints reminiscent of Cinderella. Her unique ability is because she herself is a prisoner, yet she is glued in the real world as a statue. Thus there is a conflict between the magic that keeps her in the real world and the magic underlying the alternate world for prisoners. Every day, she enters the alternate universe as a ghost promptly at 12pm and stays until exactly 1pm, the times representing the time interval in which she was originally made into a statue. She is the figurative key between the two worlds, though she is unable to articulate what she sees in the alternate world in real life. When in the alternate world, she can tell Moptrais about reality, but cannot divulge information about the alternate universe to anyone in the real world. This was an important security measure to ensure the stability of the real world, though Kimri thought it redundant at the time because no one should be able to go between worlds. No one in the alternate universe, not even Siaiu, recognizes this fact, but the alternate universe lags about a full day behind the real world, and the effect that this has will be discussed later.
MOPTRAIS
Moptrais's Profile
Name: Moptrais - an old family name chosen by Kimri
Pronunciation: mop - trace
Age: early twenties, though it irritates her that she doesn't know exactly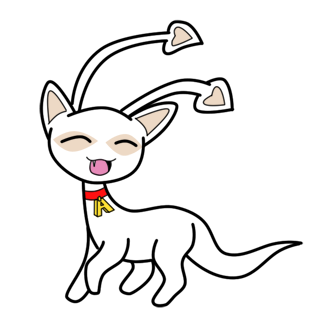 Height: roughly 32 cm, or 12.6 inches (well below average)
Build: quite fluffy, with long fur that tends to puff out rather than lie smoothly
Parents: Queen Sury and the king (unnamed)
Siblings: Clemede
Petpet: Nosuri the Zombie Mauket, her royal advisor and confidante
Occupation: (1) de facto mayor of the alternate universe, though she holds no official position; (2) self-appointed timekeeper for the realm
Likes: wintery clouds, full moons, caffeinated beverages (especially when they're so hot that they're steaming), colored markers, the sound of a pocket watch ticking, opening a book for the first time and cracking the spine
Dislikes: ice cubes in one's tea, ballpoint pens, losing control, not knowing where she's headed or what goal she's striving for
Strengths: meticulous organization, penchant for living in the moment, notices and appreciates tiny details, calmness under pressure
Weaknesses: small talk, relinquishing control, tendency to distrust people
Phobias: forgetting the date and never getting it back, crowds
Superstitions: when the clock tower rings on the hour, she tends to run her finger along the scar on her back that corresponds to the hour (the 2:00 clock hand at 2:00, for example); she also lays out all of her colored pens in a prearranged order before her writing sessions
Thank you to this page for suggesting some parts of the profile.

About Moptrais
There is another unofficial reason why Kimri created the alternate universe, however. Kimri's life span is much longer than anyone else's, a perk of her hereditary position as sentinel; thus, she was alive and well when Clemede was born.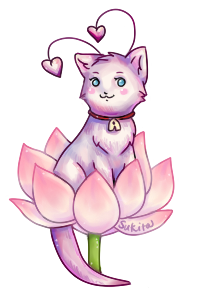 What no one knows except for Kimri and Clemede's now-deceased father, though, is that Clemede was once a Siamese twin. Clemede and Moptrais were born conjoined, and the doctors were horrified by this development. The twins were whisked away before Clemede's mother could see and were separated, but Clemede was born much bigger and stronger than Moptrais. The king found out about the twins because the doctors could not refuse an order from the king to disclose the knowledge, and he turned to Kimri, his trusted advisor. Kimri promised the king she would find a solution, but struggled to devise an adequate plan. Moptrais had a few small deformities, most notably that she only had one antenna and her tail was somewhat misshapen. She also had some subtle scars on her back from the surgery and was much, much smaller than she should have been. Moptrais's odds of survival were not high, and even if she did survive it was questionable where she would fit in. Kimri engineered this protective alternate world for her, one where she could have similar authority as her healthy twin but would not be subject to the same expectations for her behavior and appearance as in Irucien. However, doing so took much strength out of Kimri, and this act of generosity bound her to Moptrais forever, such that as Kimri gets weaker with age, Moptrais grows physically stronger. Moptrais's scars have also lengthened over time, forming a rough outline of the hands of a clock on her back, though the white scarring is hardly visible amid her dense, cream-colored fur.
In the alternate world, Moptrais spends her time out of the spotlight, partly out of necessity and partly by design. Moptrais is nocturnal, which severely limits her interaction with others. But, like her twin Clemede, Moptrais frequently has trouble sleeping. When this happens, she usually climbs to the top of the largest clock tower in town and sits with her legs hanging over the balcony, just below the hands of the majestic clock. Wearing sunglasses and a cape to protect her fur and eyes from the brightness, she sits alone, a leather-bound notebook sprawled open across the table and one of twenty different colored pens in hand. She likes to start her days there, just as everyone else heads off to bed, but sometimes her days start earlier than expected, and so the leather books get filled faster than expected. She has piles of them at home, organized chronologically. Moptrais claims that her memory is in these books, not in her head. Remembering is a constant process of prioritizing and selectively forgetting, and Moptrais would prefer to forget nothing. She feels compelled to write everything down, or sketch when the words don't flow quickly enough.
Moptrais is preoccupied not just by the idea of memory, but also by the concept of time. In a world with no seasons, it almost seems like time stops, unless the clock tower is there to remind you of the passage of each day. There is nothing in the environment to mark off years without seasons, and so Moptrais's writing also helps keep her oriented as to the date and year. Sometimes she writes poetry, other times commentary on the events in her world, sometimes just random words or pictures, without meaning but to keep her hand moving and her mind working. When she is immersed in her writing, sometimes her tail begins to rotate like one hand on a clock, or her single antenna tilts ever so slightly when the clock tower ticks. Moptrais and Clemede are emblematic of the dichotomy between the alternate universe and reality: each pair was separated at one single, pivotal moment in time, and some of Moptrais's subconscious actions reflect the importance of time to her current situation.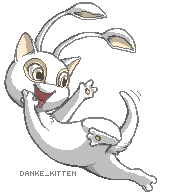 However, there are also a few ways that Moptrais and Clemede are more connected than they realize. Firstly, when both are awake at the same time (relatively rare, since Moptrais is nocturnal and Clemede is not), Moptrais's writing topic often manifests itself in Clemede's thoughts. Sometimes Clemede hears voices, usually speaking to something related to Moptrais's topic of the moment, or sometimes it's just that Clemede's thoughts vaguely reflect Moptrais's. It's not that they think the same things - after all, they live in separate worlds - but their thoughts subconsciously color each other's. Secondly, Clemede and Moptrais play similar roles in their respective worlds, though Moptrais's is much more stable than Clemede's. Moptrais is not a de jure queen like Clemede is, but she is well-respected in society and has taken on a de facto mayoral position. While Clemede has her court, Moptrais informally meets with outed members of the intelligentsia on a weekly basis. The scholars occasionally bring up something in the universe that they feel is unjust or suspicious, but mostly the group convenes for quite colloquial, yet lively debates about such topics as time and the existence of aliens.

If you would like to read more about the creation of the alternate universe, you can go to Kimri's petpage to read about Kimri's creation of the alternate universe and her feelings in having to say goodbye to Moptrais.
DESIGN
Note: Please drag all pictures on this page to your address bar for the full size.
The following is a picture of Moptrais's custom design. Note that it is still a work in progress.
The colors turned out a bit more yellowy than I intended, as I draw my art on a different computer (that supports my tablet) where the colors are much duller. The base fur color should be a beige or cream color with a slight hint of yellow. Also, the white lines are intended to be her scars from the surgery, in case you were wondering.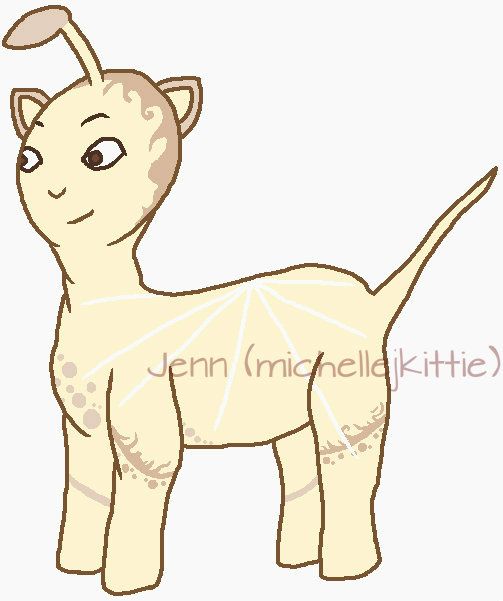 The following are a few sketches I've done, both because they're fun and because they helped me figure out her design. In the second one, her antenna and tail are oriented toward a chiming clock tower.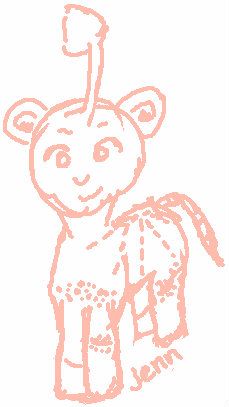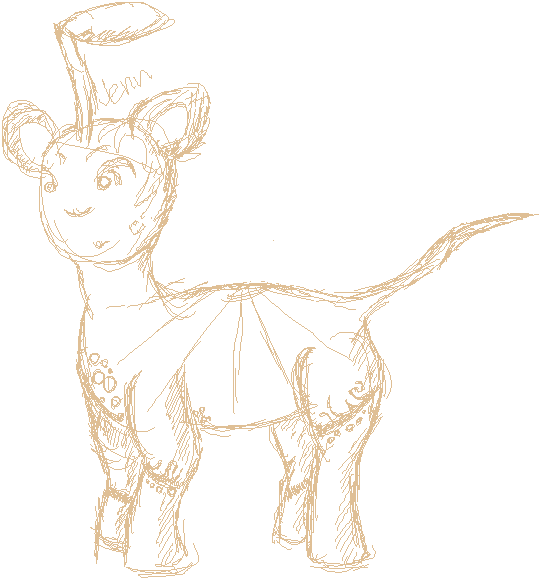 The following are pieces of fan art - thank you so much to the artists for their time!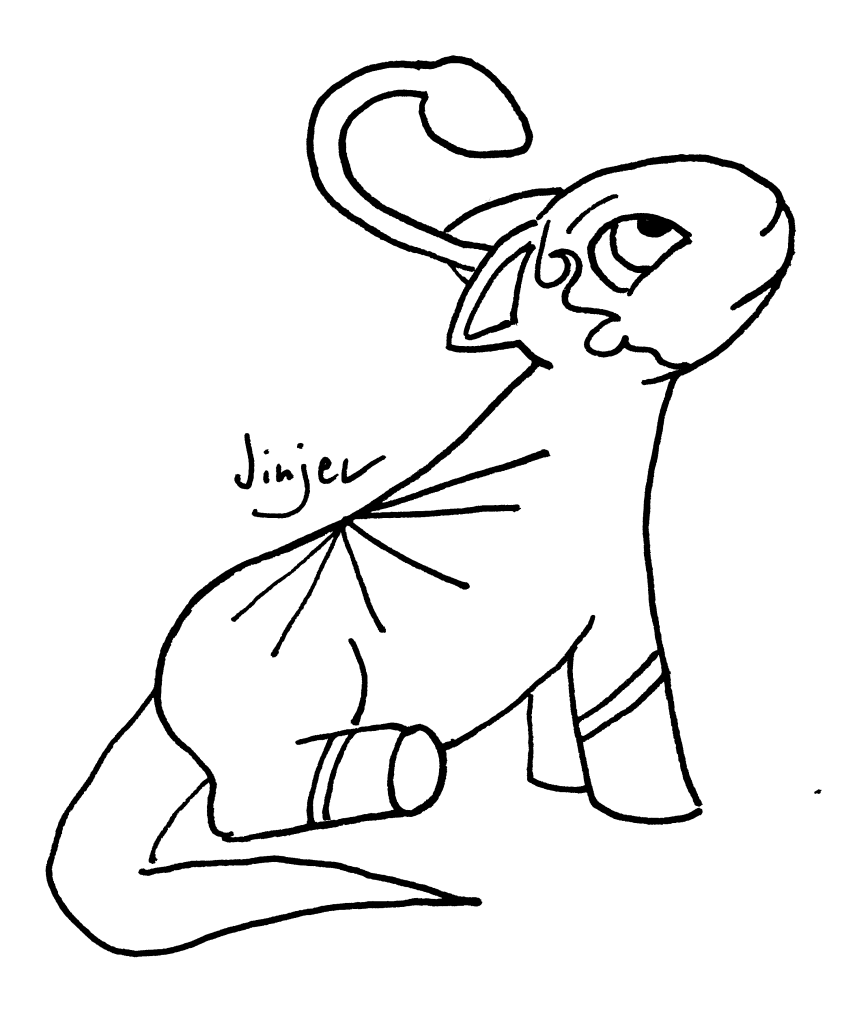 Art by Jinjer.
NOSURI

Each member of the Irucien royal family gets a Mauket as an advisor, with Moptrais's being a Zombie Mauket named Nosuri. Typically, these Maukets are gold, but Nosuri did not handle the transition from reality to the alternate universe as well as Moptrais did. Moptrais was insulated from these effects, save the enlargement of the scars on her back over time, because she was the principal focus of Kimri's attention, but Nosuri (as well as many of the prisoners) experienced some wear and tear on the way to their new life. Nosuri's name is an adaptation of "nos tueri," Latin for "we protect".
Nosuri has taken on two key roles in this new life, both of which are essential to the continued stability of the realm. Firstly, since Moptrais shies away from most social activities, save the weekly debates with the scholars, Nosuri has assumed the primary communicative role when there is information that needs to be broadly heard. For example, Siaiu can tell Moptrais about reality, and sometimes she provides information that is of interest to the entire realm. All of the citizens of the alternate universe remember their lives in reality at least a bit, though most of their memories are a bit fuzzy; thus, information about the war effort or about how the castle has recently handled scholarly pressure to reform is of interest to all. Nosuri also relays information about new rules or policies, such as when Moptrais (together with the scholars) phased in a school system for everyone, regardless of age.
Nosuri's second role is even more important than her first: Nosuri is in charge of the crucial process of calibration. Calibration is the process of ensuring that when an individual thinks about a memory in the past, or imagines a future scenario, the individual does not physically travel into that point in time. This idea sounds ridiculous, but the creation of the alternate universe (and its time delay relative to reality) disrupted the normal passage of time and enabled the possibility of time travel between realms. Nosuri assumes this role instead of Moptrais for two reasons: one, Kimri was worried about Moptrais's mental stability, given a worrisome family history, and two, it was much easier to train Nosuri in the real world than to train Moptrais. This is because Moptrais would have had to be hidden in the real world, away from the rest of the royal family and especially the public, to preserve the air of normalcy around Clemede's birth. Any discovery of Moptrais would've created a huge scandal, and Kimri thought it best to delay sending Moptrais's advisor Nosuri to join her in the alternate universe so that Nosuri could be trained instead. Nosuri calibrates the system via the large necklace she wears - it contains tiny buttons within the jewels that must be pressed in specific combinations and at precisely-defined intervals. This task is essential to maintain the stability of not only the alternate universe, but reality as well.
A LOOK IN THE JOURNAL, PAGE 1
Sometimes a scholar will ask my what my discipline is. I'm always dumbfounded by the question - for one, my work is much less formal than what is required in academia, and two, that question is so constraining. Just one discipline?
My thoughts entangle many disciplines, among them anthropology, sociology, history, and occasionally the hard sciences.

For example, my current project is a question that is alternately philosophical and scientific: what causes conflict? Conflict has been a central part of my life, from the circumstances underlying this universe to the war in Irucien to the mental conflicts that plague my sister. A scientist would try an experiment in the lab. A historian would page through the archives. A sociologist might conduct interviews or learn by observation. And me? Well, I might just try them all.
Today I have left the clock tower in favor of a small, unobtrusive cafe around the corner. It has a bit higher prices than the one in the center of town (if you can even call this place a town), but that lends itself to a small, quiet patronage. I'd like to think that these individuals appreciate the passage of time like I do rather than constantly fighting it, rushing in to grab a to-go cup and out to do something that's much less important than they realize. They are, in short, perfect for observing, because they have time for a conversation, time to relax and let their instincts come through. Time enables conflict to form in the present, rather than subduing it or postponing it. Time makes things interesting.
The clock tower rings. No one notices.
To be continued
A LOOK IN THE JOURNAL, PAGE 2
Today, there was almost no one left on the street once I got myself settled up here. I suppose I shouldn't have been surprised - I was late, and it was late. People had already scurried through the streets, opting to hurry home to their beds rather than appreciate the rather complex phenomenon of nighttime. Night is conducive to thought, I think. It's almost as if the air breathes with you, curling around to support you, feeding the brain and letting it be active.And then there are those rare moments where something breaks the stillness and the rhythm of the air, and the brain chokes for a second, forgetting its previous activity.
Choke. There. A father and a daughter stumbled around a corner, the daughter tripping practically every step as her mouth spread wide and her eyelids fluttered incessantly. The father patted her head, encouraging her along with the promise of fluffy pillows and a warm bed. I don't remember ever being encouraged like that. Sure, I had surrogates - Kimri and Biryn, to name two, albeit temporary, caretakers. But parents? I know I have them, and I know I have a sister, but I will never see them and have never known them. It's probably easier that way, given all my eccentricities, but occasionally curiosity chokes the heart, and the brain gasps as it remembers and tries to forget.
From what I understand, it was my mother that had the iron fist, but, like me, it wasn't out of coldheartedness, just an intense desire for order and compulsion to set things up properly. I heard one time in passing that she left Irucien, but then again, so did I, and under very unusual circumstances, so it is not anyone's place to judge her. It was my father that stayed, who largely raised Clemede alone, who some say cracked under pressure. I'd like to believe my father and I would've complemented each other well, but then again, it was he who had to make the final call to get rid of me. I'm not sure I begrudge him - Irucien culture defined everything for him as king, and he may well have conceptualized it as self-sacrifice for the kingdom. That's all you could ever ask of a king, except that sometimes I fret that no one can be quite so altruistic as that.
Usually I try to push his memory away - if he rejected me, for whatever reason, then why should I bother recalling his memory when I could be productively thinking of practical, more important matters? But occasionally the heart chokes, and the brain always responds. If I have learned anything, it is that the heart thinks, too, perhaps more powerfully than the brain. The heart has the brain on a leash, and my father occasionally pulls that leash. It's not fair, I moan sometimes, but I know that that's what family is. That's what influence is. Except that usually that influence is tangibly in front of you, like the sleepy girl and her father trudging toward a family at home, rather than pulling from afar. I am the sleepy girl sometimes, but home is a moving target. I have solved the sleepy girl's problem by creating another home, here in this clock tower, so that I never have to wander too far. I have been unceremoniously exposed to the fact that tangible comfort is not necessary. All the family you need is inside you - in the heart when you want to pull it out, and sometimes when you don't.
FUTURE DIRECTIONS
How did Moptrais's childhood proceed in the alternate universe? How did the universe end up being orderly rather than anarchical?

A picture of Moptrais and Nosuri together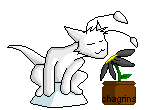 A short story involving Siaiu and Moptrais interacting in the alternate universe. Siaiu has some legitimate grievances against Clemede, and so there exists a clear potential for Moptrais to struggle with this representation of her sister.

Similarly, Moptrais also has to struggle with Siaiu's outspoken support of the prisoners and outlandish plans for rebellion and disruption of the alternate universe. Moptrais has never known another world, and would feel very threatened by any hint of rebellion. How would this affect not only her relationship with Siaiu, but her daily interaction with other inhabitants of her world?

What is Moptrais's opinion of her parents?

Does Moptrais identify with the prisoners? Does she sympathize with them? How does she interact with them?

Moptrais has inspired me to devote each page not to a character per se, but a sphere of influence or a specific aspect of Irucien. Thus, while Moptrais's petpage will focus quite a bit on her character, it will also be the page for the alternate universe. Accordingly, Clemede's will be for the castle, Damoiselle's for the war, and Mathieau's will be for the intelligentsia. Magus will keep his the same, as his youthful exuberance needs a whole page. ;) Kimri's page will also be similar, focusing on security. Siaiu's will focus on the prisoners more broadly (her and Biryn, plus unnamed other prisoners in the alternate universe). Finally, Promise's will be the headquarters for Irucien.
The bullet points are from this lovely page.
GOODBYE
Thank you so much for visiting! Moptrais and I hope you've enjoyed your stay.

Take a link back button? We would love to have you return to the alternate universe one day, perhaps with some news to share about Clemede and the others!