Click inside the content and use arrow keys to scroll.
i'm shaking hands with a hurricane
Name:
Minkotsu
Alias:
The Shopkeeper
Species:
Wishkeepers (human term; know themselves as 'djinn'; human corruption is genie)
Gender:
Male
Age:
~ (Immortal save for a few circumstances; he has not kept track of how long he has lived.)
A Brief History of the Djinn:
Mink's people come from the stars. They are very old and commonly considered very wise. They were here before the humans came and they will be here when the humans go. (This is their belief. The humans aren't so sure.)
Before the humans came, they were the dominant life form - there were no other large mammals, and the djinn survived off a diet of sunshine and plants.
The humans came in a ship. They don't remember this; it was a ship lost from its fleet, full of civilians - they crashed, and with time they forgot they ever had that level of technology, as they couldn't sustain it.
The djinn discovered the humans, despite what any history book will tell you - they helped them survive, they kept them fed. The humans had brought several animal species along, and the djinn helped acclimate to the planet.
The humans did nothing. They survived.
It is unknown how, exactly, the humans discovered djinn could grant wishes. But they did - and they wished for so much. They wished for the sun, the moon, and the stars - they wished for impossibilities, for fire underwater and for wings. (Making someone love, they discovered, was not an impossibility. Simply a matter of chemicals.)
Eventually the humans grew less dependent on the djinn, but they wanted their Wishkeepers. So they took some of the djinn, and they made slaves of them. But djinn are smart, smarter than humans - and soon they were free.
They were not very pleased with the humans after that. Therefore it was to their horror when they discovered that, after helping generations of humans (they lived such a short time), they had become dependent on their wishes - a kind of energy from emotion.
So the djinn took to human habitats, adjusted their habits; and tried to survive.
it's a language i can't understand
an introduction
Mink has four (three, he tells himself) kinds of customers: the desperate, the arrogant, the unlucky (the cruel).
They come to him brilliant and golden, bursting out of their bodies. He cares for them, tends their wounds inflicted by their lot in life. They come from all walks of life, from the dirtiest alleys to the most glorious mansions; they are gentle, some of them, rough, others. They are simple and they are smart and they are horrible and they are not. None of them are happy. All of them are human.
the desperate
Once upon a time,' the storyteller began, 'there were no humans.'
This statement is met with a series of nervous laughter. I don't know why I'm here. I can't remember anything. I think I'm scared.
I push through the crowd. There are crows overhead, circling. I don't know why. Why is the happening why am I here why am I running why why why
I run down an alley, sharp left. There's a shop. Oh. It looks clean and warm so I go inside.
There's a man. He is shirtless and he has jewelry and he has pointed ears and he has eyes like I've never seen before. He is speaking to me but I can't hear him. There's a buzzing in my ears.
The buzzing fades. He speaks again. 'Why are you running?' he asks. 'I don't know I don't I'm sorry,' I say. I want to answer him. Find out who he is.
That's alright. Not a great many people do. But you - you are here for a reason. You do know, I believe. Tell me. Why are you running?'
His horns. He has horns. I didn't notice. Once upon a time there were no humans. What came before? I don't know. I think.
I am running,' I say. 'I am running because I am running and I don't know anything but running. That is why I am running.'
Would you like to stop running, then?' he says. I nod.
Then stop.' He is doing something, I know. He is reaching out. I don't know what he's doing but he takes my necklace off me. I don't really care I don't know why I have a necklace.
The next thing I know I am standing in the mountains. I don't feel cold though there is snow and I am wearing little.
I sit down.
the arrogant
He carries himself like a king though he is but a prince.
Minkotsu does not like him. There are two ways people find his shop - they are drawn to it, or they are told. He highly suspects this prince is the latter.
The prince wants gold, or riches, or something of the sort. Minkotsu does not pay him too much attention. A bad quality, perhaps, but there are only so many things princelings want, and he gets so tired of them all. Snotty, selfish brats; he wishes he could teach them a lesson. (Wishes he could get them back for what they did, for what their ancestors did, so many generations ago.)
So he does. He does not break the rules, technically. He gives the prince all the riches he could ever want.
After, he straightens out his new necklace, the weight of it calming.
the unlucky
The day you were born, your mother died. So your father raised you.
When you were seven your father died. You go to live with some aunt. She doesn't like you very much, so you get shuffled from relative to relative as if you are an unlikable gift and not a child.
It does not do wonders for your self-esteem or your temper.
You run away many times. You always come back. You have nowhere to run to, and you tell yourself it isn't all bad. (it is a lie, but you are making yourself happy. you are trying.)
You run away, and you find a shop.
It's out of the way, tucked into a little alley, and you have always been curious.
The shopkeeper is like no one you've ever seen before.
I've been waiting for you,' he says, when you don't move. 'Can I have your bracelet, please?' (Your bracelet was a gift from your father. It is what you have left of him.) You let him have it.
Thank you,' he says. He touches your forehead.
You don't know how, but you are surrounded by people - they are all paying attention to you. Telling you how wonderful you are, that you're fantastic. Then you see your parents.
You run to them, and you don't look back.
the cruel
I heard there's a Wishkeeper here,' says the man who has barged into his shop. Minkotsu listens.
Are you looking for a Wishkeeper then, sir?'
Yes. I want a paradise for myself.' His tone is off. It speaks of dank wet marshes and of back alleys.
I have treated people like you before,' Minkotsu says. 'I do not like you very much.'
That doesn't matter, I know,' the man says. He is sneering. 'I want my paradise. I want the thrill of the hunt, the rush I get whenever I get to end a life - that's what I want. That's what you're going to give me. Name your price.'
Well,' Minkotsu says, 'if that is what you want. Give me your ring.'
The ring is an ugly, bulky thing; it is not something Minkotsu would wear. He rarely does, from these customers. The man hands it over after prying it from his finger.
Minkotsu touches the man's forehead, lets him go.
He hopes the man enjoys his game, and is good at it, for he will not be the only hunter.
it's a color that i can't describe
one of mink's customizations + explanation; eventually going to expand to include others.
It consists of the Star Gazing Background, Skeletal Hands Foreground, and Willow Tree Foreground, also the Time Tunnel music.
Most of the items are there for aesthetic purposes, but I've tried to connect them to his character as much as possible as well. The Skeletal Hands Foreground, for instance, is there to show his 'skeletons in the closet', as it were - all the people who have come to him, and the ones he has failed to save.
The Time Tunnel soundtrack is there because it's a slow, otherwordly piece of music. Not everyone's life is an action movie; we can't all be pounding drums and fast beats. Minkotsu especially - being immortal is no easy task; life gets so boring and dull. So I decided to get him some music to cheer him up. c:
The Willow Tree Foreground, I will admit, is basically there because it is so pretty, but - Mink likes pretty things. He doesn't like cities - they're so crowded and bustling, full of liars and cheats and thieves. So sometimes, I've decided, sometimes - he lets himself go, he takes a break, he gets out of the city. And he would go someplace like this, with its brilliant willow tree, and such a lovely view of the sky - can't see the sky in the city, can't see his history.
But that, of course, leads to thinking, as downtime for him always does, and he doesn't stop thinking about them, the humans, his skeletons - until he's gone back to the city with its bustle and his shop, and the cycle repeats itself.
if it can be fused then it can be split
drag for full view.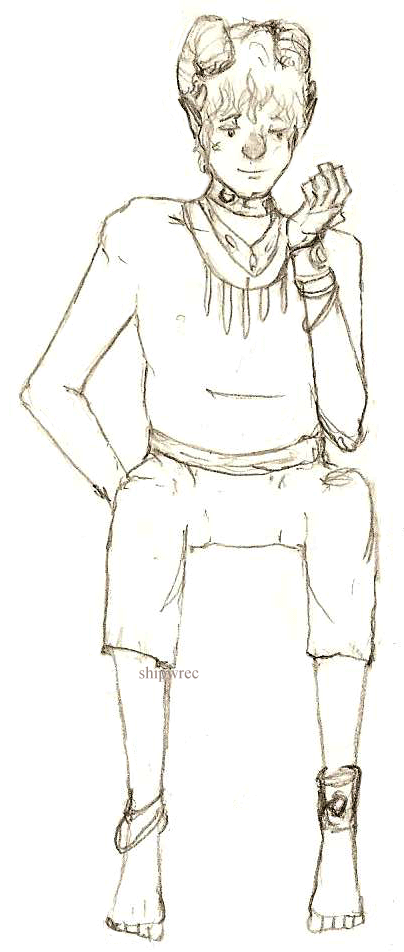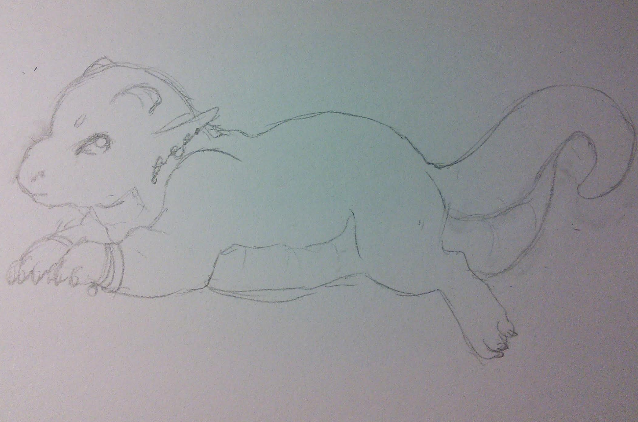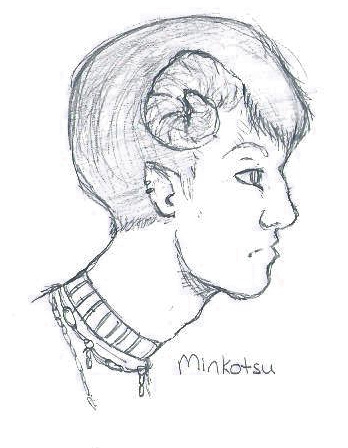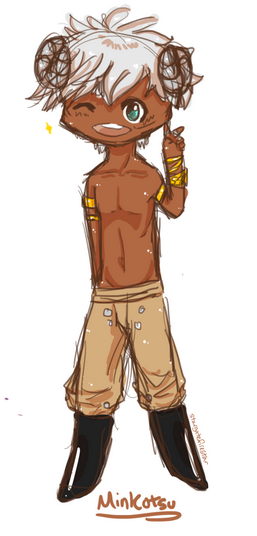 it's all under control
link back?
here we are reinventing the wheel
Credit for the background from Squidfingers.
Credit for the coding base and art go to
King
.