Navigation
o Story o Statistics o Family o Likes o Dislikes o Adoptables o
o Toybox o Awards o Trophies o Art o FAQ o
Hello guest I am Meziki, Princess of Remsyt. I have abandoned the life of being the Princess of the Koughtorn Palace in The Lost Desert. My reasons for this course of action are only for myself to know. And so here I am, in the middle of the desert, lost. It's only been a few hours and I'm already running low on essential supplies. Alkarai hasn't returned either.
There is nothing of interest in the great desert, as you climb up one sand dune, you spot many others, where does it end? The sun is beating down on my back, evaporating all of the remaining moisture, leaving me dehydrated. I feel like I'm going to collapse on the gritty sand any minute now, but I must keep going, I can survive the great open desert for a few more hours, hopefully.
Looking across the great sands of the desert, I saw what seemed to be the most massive dune in the whole desert. I thought this could be helpful in orienting me. I stumbled across the shifting sands, weariness weighing me down. I started to climb the dune. As I climbed, I began to imagine what might be above or across this dune. The possibilities ran through my head like a sandstorm. After what felt like an hour I had reached the top. As I stood there panting and trying to regain my breath I looked to the horizon. And what I saw.. is really quite the opposite of fascinating.
There is nothing here! Absolutely nothing! I scanned the dunes before me, looking for anything to break the mundane monotony of the great desert. And there it is. It was, unmissable- a stream! I was saved. But before I could move an inch, I heard the fluttering of wings; it's Alkarai my pet Albat- he is a darker coloured brown Albat with the unusual feature of actually having wings -golden tipped wings, he's very intelligent because of all the books my nurse has read to him. In fact, he's so smart that he can actually talk! He circled above me and he seemed rather happy. I called out to him, and as soon as I did, he swooped down and landed precisely on my shoulder. He held a scrap of parchment in his beak. I patted him absent mindedly and then snatched the paper before he could object. I unfolded the parchment very delicately. It is a very fine piece of parchment with beautiful decorated etchings. It read:
I asked Alkarai who Kestral was and he trilled "He is a villager from the town that he mentions, Sahiiron". Alkarai launched into the air and glided far above me. With a sigh, I skidded down the dune until I reached the beautiful, sparkling stream. I pulled out my empty water flask that is tied to my leg by a rope. Water had been my main priority and it is now satisfied. I cupped my paws and scooped up some water and took a sip. Almost immediately I spat it out. It's disgustingly warm. Standing up, I sighed and set off again with Alkarai guiding me in the direction of the setting sun.
Some hours had passed now; I drudged along by the river's flow, tired from all of the walking. We both needed a rest, my legs pained me and Alkarai's wings are entirely lifeless of movement. The river didn't seem to end, it is like it went on forever and ever, but Alkarai and I knew it couldn't. Alkarai and I both noticed a small patch of bush and grass, layered evenly. I asked Alkarai to examine it; it's all too suspicious to me.
I ran towards the patch of grass and shrubs that are placed evenly. I tore out one of the shrubs from the ground; underneath is a darker layered sand patch "Land in the centre of the shrubs please" I asked Alkarai hastily. He did as I asked him to. In his current position he started to glide down to the suspiciously formed shrubs. Alkarai landed on the sand surrounding the shrubs, to see if it is safe. He walked in circles on the sand. Something sounded like it's starting to crumble.. the fake sand all collapsed, revealing a deep trench; Alkarai swiftly flew up in the air again, making it out just in time. He's safe. We both are. The trench isn't too deep, but enough to kill us both instantly. There are razor sharp blades below in the trench. We carefully ignored what had just happened and walked away as carefully as we could around the razored trench. I couldn't help but wonder who could have planned this; it's all too much of a mystery. Is this just chance or is it planned for Alkarai and I? It's too much of a coincidence.
After following the river for another hour, it had finally come to a halt. The river had ended in a small lake. Towards my left are some berry bushes, am I just imagining them or are they really there? I ran as fast as I could with my remaining energy to the berry bushes. I picked one of the berries and started to squeeze it. I had Alkarai examine the juice, to find out if it's safe enough to eat, as he's the expert. After examining the berries for one minute he said quietly "They're not safe enough to eat" he confirmed to me. That's very depressing to hear, as I thought they aren't poisonous. Oh well, everything can't always go my way. Moping, I walked back to the river's end. As the parchment reads, we should start heading north. And so, I looked at where the sun is, and planned out roughly where north is and started walking in that direction with Alkarai. We walked in the same direction for almost three hours until Alkarai heard some distant roaring in the far distance.
I thought this was only some upcoming wind, but it definitely isn't, it's a sandstorm. Alkarai told me immediately to confirm me right. Suddenly the sandstorm's upon us, roaring in our ears and eyes, pounding our bodies with sand. I reached into my satchel as quickly as I could and grabbed my blanket. I wrapped this around my whole head except for my eyes, to protect myself from the storm. I searched all around myself to try and find Alkarai; he's nowhere to be seen. I'll have to search for him when the storm is over, hopefully he's okay. I have to forget about Alkarai for now, and concentrate on getting out of the sandstorm. I heaved myself through the sandstorm. I had walked through the storm for a few minutes until I saw something on the ground. I saw a dark form. I rolled the dark form over for it to lie on its back. I then realized that the dark form is an Aisha. I checked to see if there is a pulse on the Aisha's throat. There is a pulse. I rolled the Aisha over again but onto her stomach. She's wearing a beautiful white robe with gold jewellery attached to the clothing. I lifted her up onto my back and carried her through the heavily pounding sandstorm. After walking through the sandstorm for a few more minutes, the ordeal is over. Just as suddenly as it had started, the storm's gone. I laid the Aisha on her back on the dry sand and looked up seeing if Alkarai is anywhere to be seen. I saw a bronze figure in the distance, it must be him. "Ughh, my eyes are starting to blur". I started to feel light headed and before I knew it, I collapsed on the warm sand.
All was dark, where whispers were all around me. I saw some light ahead, I begun running towards it. I stepped into the light and suddenly I was awake. My head didn't pain as much as it did before. I lay on the floor still for a few more minutes to regain more of my strength and energy. I slowly sat up and had a look around of what's around me. I'm inside a cave; all is dark and gloomy. There are a few stalagmites and stalactites on the ground and ceiling in a few places here and there. That's all that's in this cave. Suddenly I heard voices in the furthest corner of the cave. As I approached closer and closer towards my prey, I realized that it's singing, no it's chanting of some sort. It could be of the much practiced dark arts. I stole a peek from around a large rock of the person who's chanting. She laid on a rock that seemed like it's specially carved for her. Somehow I knew her name, it's Kaiya. It's also the same Aisha I had saved from before. I tried to hide from the Aisha but somehow she knew I was there, it's like she could read my thoughts.
Dear child, you are the one destined to receive my powers, like few others throughout the world. It's destiny that brought us together in the first place. As a thank you and a token of my deepest gratitude, I grant you shifting powers. A curse or gift, you decide" she said without stopping. I'm stunned and amazed at the gibberish she's speaking, that's coming out of her mouth. But somehow she sounded truly sincere and serious about the spoken matter. So I didn't know what to believe. She spoke again and said "Do not believe what your mind is telling you; believe what is said in your heart. From this day forward, you can take the form of any living, breathing creature as you desire. But only use this power in dark times or you will face a heavy punishment of which enters your mind. The Gods that created and reign over this Lost Desert are the punishers of your punishment. Imagine the form of your breathing thing and you shall become them. You can do anything you please of what you choose, but only if they are capable of doing so. Choose carefully. Goodbye to you Meziki, I am sure we will meet again. Guard your identity, guard your life, there are some who you should not talk to and have dealings with. Oh, and before I go I believe that you have already met with Kestral".
She disappeared in the blink of an eye. Maybe she's a Goddess, or a mirage, or maybe even an elemental creation. That's really quite an odd experience for me. The entry of the cave must have been nearby as there's a gust of wind blowing upon me. There's only one way to go- soon I found the entry of the cave. It's nice and breezy outside. Alkarai's sitting outside on a dead tree just outside the cave. He flew over across to me and said cheerfully "Follow, me, Meziki". I followed Alkarai through the desert picking up more speed as we went along. I saw a glimpse of something further off in the desert plains. As we neared closer and closer, I could make out what it is. It's a town, and it isn't deserted. We both got closer and closer towards the town. Finally before I even knew it I'm inside the town's border. I believe that the mayor lived here, according to the beautiful watery, aquatic fountains laid everywhere in selected patterned rows. The buildings here are all tall and white, but I'd imagine that they are all colourful and spacious inside. The ground had nicely coloured brick tiles, it's a purplish, grey- blue. These are all decorated nearly everywhere in specially ordered patterns. I think that my mother and father have dealings with this town's supplies and land. I remember now it's called, Sahiiron, the one that Alkarai mentioned earlier.
That words that Kaiya spoke; they are still stuck in my head. I decided to sit down by a brick wall. First of all what did dark times mean, is it when terrible things happen to the world? What does she mean that I had already met Kestral, could it be possible that she's Kestral? What is this world coming to; my mind is strongly puzzled. I stood up using the wall behind me as guidance. Nightfall's nearing to a beginning. Perhaps nightfall's meant by dark times? I saw Alkarai behind a building; he had flown over to a branch just outside the town's border. I walked over towards the entrance of the town. I glanced at the town and decided that I would visit every shop from left to right, top to bottom, in that order.
First off to my left is a bar, called the Black Pteri's Nest as it read on the sign hanging down below me. It's entirely filled with the filthy scumbags known as bounty hunters; I despise dishonorable Bountyhunters for the killings of the poor, which have conducted a minor act of crime. I sat down on a wooden stool and asked the bartender for a beer. The bartender is a kind Green Gelert wearing an old, ratty white shirt with faded brown overalls. When I asked him for my beer, he had just finished wiping his mug which looked clean enough already. He fetched me the beer straight away. I had one sip of it, and spat it out immediately. "Auggh, filthy" I said quietly to myself. I've always wanted to try beer but mother and father forbid it, know I know one reason why they never let me try it. I felt very insecure in this bar, so I left feeling disturbed. The next few buildings are Neopets houses, so I thought it'd be best not to disturb them or even knock at their door.
The next building is an inn; I dropped by there and asked if I could stay for the night. They're almost fully booked, I'm lucky. It's rather nice inside and cleverly decorated, there are many decorations hung up, most of the decorations looked like precious antiques. The next building is a merchant's house. Her name is Aelin; she is a beautifully dressed Acara. All her clothes are embroided; she's wearing a dark purple dress with white embroidments and white jewellery to match. She looked like a rather rich merchant. I asked her what she had to offer, she sold all sorts of rare and exotic items for the rich and many collectables as well. As I browsed through her whole shop, I bought some new clothes that will blend in with the surrounding people, food, a defensive weapon, a shield and some foot pads. It's expensive at a rounded off 600k. The prices are currently deflated; the weapon and shield are a good buy with lots of icon damage. "Thank you" I said to Aelin. The next building is a commoners shop. I skipped this shop as I have already purchased my needs. So I went on to the next which is called Survivors Club Shop. From here, I bought a compass and a detailed map of the Lost Desert. This will help me greatly in my quest, I thought to myself. I exited the Survival Shop. That seems to be all the whole area on the left side. I ran back to the entrance of the town, the first shop is a Pawnbroker Shop. The shopkeeper is a Kougra which is wearing a faded black gangster hat and a darker shaded black coat. He looked very mysterious and mischievous, his name is Taris. I sold him my old dagger which is only worth 5k; I found it, out in the back near the archery range when I was packing to leave the palace. "I think I've had enough exploration" I said to myself thinking that Alkarai is still with me. "I'll explore again tomorrow, if I have the chance" I muttered to myself knowing that Alkarai isn't with me.
Nightfall is nearing, I wondered where Alkarai is. I thought quickly of where he could be and I remembered where he last was, so I went searching for him at that particular tree, he isn't on the tree branch anymore. I whistled to Alkarai, he gave me a signal of cawing, straight after I whistled. After following his caw for a minute or so, I found him. He just changed tree spots as there wasn't enough shade on the other tree that he was sitting on. "I will sleep here for the night" said Alkarai in his softest voice. That's fine with me. I went over to the inn and tried to fall asleep there for several hours.
Wake up.. wake up.. WAKE UP" someone said in a soft voice. I woke up; someone had entered my dream, my thoughts. I tried to fall asleep again but that voice is still there. It sounded a bit like the Aisha, Kaiya. Fine, I got up and looked outside the -blocked- It's pitch black and looked like it had only just become dark outside. I grabbed my satchel and put on my four foot pads. They are really comfy and warm, and are used as protective footwear. I walked outside trying not to fall asleep and trying not to disturb anyone who's in bed at the inn. As I reached outside I wondered what this is all about. Suddenly a white flash appeared before my eyes. I felt unconscious but I knew I wasn't. A shadowy figure appeared through this adrenaline rush, it's Kaiya. I saw her lips about to move and she said "It is time".
Everything faded out after a few hours, it was reality again. Now I knew what to do, that hallucination inspired me. I must now take my belongings, guard my identity and travel to Nirlian, further North West from this point of destination. I went back inside the inn to the frontier and paid for my stay, I estimated how much it would cost to stay for half a night and I lay the money on the counter and walked up back to my room to take the rest of my belongings. Before I left I left my room key on the counter. I whistled out to Alkarai, he heard me and he flew over reaching my shoulder. "Where are we going Meziki?" Alkarai asked patiently. I answered with a short and quick reply "Nirlian". Alkarai hesitated for a few seconds. He must have thought of where he had heard that name before. "Alkarai, Alkarai, are you okay?" I asked him. He still didn't reply, I waved my hand over his face many times and he finally said "Nirlian. Home of the Kaziah" he still hesitated even while saying that. I guess Alkarai is too frightened to speak. I hurled Alkarai off my shoulder nearly as gently as I could. He flew off my shoulder and said angrily "What was that for" "We have to leave now" I said to Alkarai cautiously. I now understand what dark times mean. It's still dark, so I shape shifted into a Horus, a widely known desert bird. The experience is exhilarating, I felt many things happening all at once- I shrunk and I grew different limbs, and in an outburst I spread my wings. I now headed into the right coursed direction. Alkarai seemed surprised by my transformation, but now understood how that happened.
The journey to Nirlian is quick by air. We were there in approximately four hours. Once arriving at the city gates, I had to shape shift into my true self. There is a guard at the entrance to the city of Nirlian asking for an identification papers. I gave him my fake papers that I had made before leaving the Palace. He bought the forgery, and let me pass through. The city of Nirlian is enormous; it looks like this city has been civilized for many, many years. This city looked unreal for a city built in The Lost Desert. There are massive waterfalls surrounding the sky scraping city gates, a bridge leading up to the main section of the city, that's surrounded by a moat. Exotic buildings built everywhere, no one looked even the slightest bit poor. The civilians looked content in their natural surrounding. You could see the city's Palace from the furthest point of view. It's truly an amazing city.
I ventured through the enormous city trying to make it to the city's Palace, from where it looked like it's positioned from the distanced view. Alkarai helped me on the way, guiding me through the enormous crowds. Eventually we both made it through safely to the city's Palace. I walked up the curved, white stairs and entered the Palace to seek out Nirlian's ruler. The Palace from the inside is a rather complex design, but one that wouldn't take too long to understand their layout. I followed the circled corridor, in order to reach its end. At the end of the circled corridor, the main design and built structure of the Palace lay in front of me. There are butlers and maids practically everywhere you look, the butlers are serving food to welcoming guests while the maids are cleaning. I asked one of the butlers who isn't busy where I could find their King. He replied cautiously "You can find him up the stairs, the last door to your right at the end of the corridor". I thanked him and then followed his directions in order to find the King.
I knocked on the door that led to the King's room. I waited a few seconds, but no one answered; I guess there's no one inside. I backed away from the door and turned around, only to find a figure that may be the King. As he approached closer and closer, I asked him "Excuse me sir, but are you the King and if you are, I would like a word with you privately". The man replied intently "Yes, I indeed am the King of Nirlian". He walked over to his room door and cast a spell to open the locked door. "Come in" he said politely. I walked into his room and took a seat down on a guest chair.
The King sat down across from where I'm sitting. "So what do you ask of me" he said curiously. I then took an item from my satchel and asked the King "Do you know anything about this locket; I found it underneath my mother's pillow?" The King examined it for a few seconds. He then returned it to me while almost dropping it. "Are you okay" I asked him inquisitively. "I'm fine, sorry, I'm just a bit sick today and sorry I know nothing of this locket" he said deceitfully while quivering. "It's okay, have you seen a doctor about your condition" I asked him pitifully. He answered "Truly I'm fine, it'll pass soon, I don't need to see anyone. "Well if you're sure, best I better leave now" I said to him suspiciously. I exited the King's room and went in search for a scholar that may know something about this locket.
In the city there are many signs that read where you can find specific types of people, which can help you in different types of areas. I walked past many of these signs until I found a sign reading 'Researchers', the exact one that I needed, and so with that I followed that sign directly until it lead to many houses, each with signs hanging above. I followed the brick path, while almost at the end I noticed an obscure sign which read above a house in fading letters 'Scholar'. I recognized the name Dyrk on this very sign; he's a famous Scholar known throughout The Lost Desert. I knocked on the door and immediately heard a voice saying "Come in". I opened the door and approached the room curiously. Dyrk was in a far corner of his house, he looked like as if he was examining something on his desk. I walked up to him and asked him to examine my mother's locket. "That's fine with me" he said intriguingly. I took a seat down beside him. Dyrk examined it for many minutes and then finally spoke "This locket seems to be magical and of great importance to your mother. I think I know what I can do with this". He then walked over to a tap and turned on the cold water knob, he placed the locket through the water. As the cold water poured down onto the locket, a blue light illuminated throughout the whole room. The light's definitely coming from the locket. Many pictures shuffled through on the locket, it seemed to be a photo album, only on a locket. But who are the photos of? The pictures on the locket looked just like me, except it isn't, as the photos don't have the same markings as I do underneath my eyes. Maybe it's a long lost or dead identical twin of me?
Thank you for your time" I said softly to the Scholar. I handed Dyrk 5000 gold for his time. I left Dyrk's home, in search of a Historian; as they may know something about the photos on this locket. Currently I'm in the correct section, so a Historian should be nearby.
In no time at all, I found a Historian, almost straight across from Dyrk. I knocked at their door, there seemed to be no one inside, yet the door's slightly open. I thought about it for a few seconds, and decided to let myself in. "Hello.. hello, Historian". Then I heard a short response coming from afar of the Historian's home "I'm in the Laboratory". After he spoke, I heard some mechanical firing. That must be the lab he's in. I followed the clamor until I found myself in the Historian's Laboratory. As he heard me come in, he stopped chiseling at his work station. "Hello, how can I be of service" said the Historian sympathetically. "I need you to find clear information on some photos, they're on this locket; you see I found it underneath my mother's pillow only a few days ago. I just visited the Scholar to find out more information on this locket and he discovered that when you pour cold water on to it, it reveals to be a photo album. I'll pay you 10 000 gold if you can research who the person on this photo album is". "Okay I'll start as soon as I can" the Historian said interested in the locket. I gave him my mother's locket and left his house.
Sunset was already here, and will soon fall into nightfall. If the King is trembling, he must be in a terrible state and condition, and then for him not to tell anyone.
Name- Meziki
Nickname- Mez
Owner- Alwinta
Gender- Female
Age- 17
Species- Kougra
Colour- Desert
Petpet- Alkarai the Albat
Profession- Shapeshifter, Princess of Remsyt.
Traits-
oKindoFunoNaiveo
Level- 52
Strength- 55
Defence- 34
HP- 44
Movement- 34
Intelligence- 100
Kalar- My father, he is slightly arrogant and mischievous, but a good role model to look up to. Kalar is immortal; this power was a gift from the God Coltzan. This only happened as Kalar was an adventurer when he was younger; he completed a great task involving courage, wisdom and strength for the God Coltzan. His reward was immortality. Kalar does not have much time to spend with his family, as he is the King. But when he does he definitely makes up for the time he misses out on.
Siriana- My mother, she is in charge of the throne with Kalar, but only has half of what she has to say. She is very affectionate towards her children. She has taken full care and responsibility for us, ever since we were little cubs. She is reluctant from being separated from the whole family when international meetings are being held. She has high expectations of us and has too much love to share.
Fiona- My older sister, she is turning eighteen and next in line for the throne, only two years older than myself. A caring sort inside but on the outside, she is selfish, self- centred and vein. Not very playful and always learning how to be a better Queen and role- model. She can be nice occasionally but not very often, she is also not the person to mess with. She has hardly any time to see and play with myself and Rahjiin. She is also very spoilt.
Rahjiin- My baby brother, he is at the age of seven and third in line of the throne. When he turns eighteen he shall rule the whole Kingdom. A cute and playful little brother he is. A little bit annoying at times but he is still my brother and I care for him. Rahjiin is a very intelligent male Kougra of his age and a very bright one. He is too optimistic, but at a good rate. When angry or upset, he won't say anything.
Basic Colours: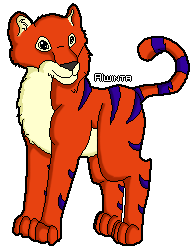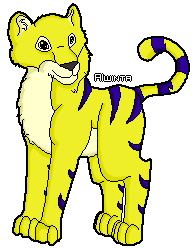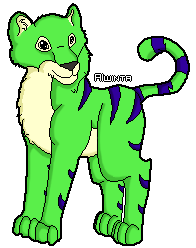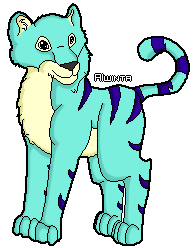 Painted Colours: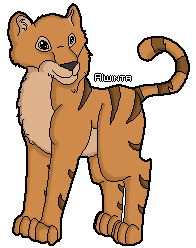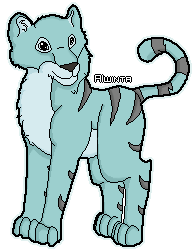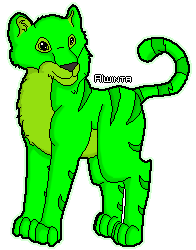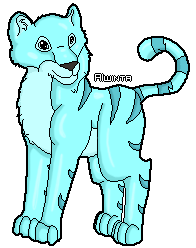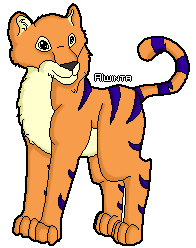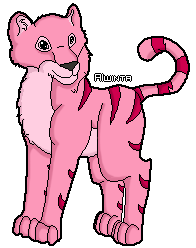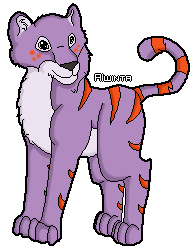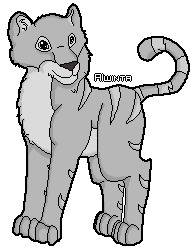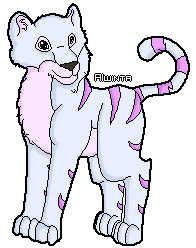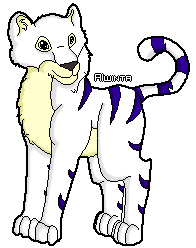 Customs:

align>




Someone has actually deemed Mez's page of an award, thanks so much :*

This trophy was won on the 9th Day of Running in the Year '07 in the species category- 'Kougra'

This trophy was won on the 10th Day of Hiding in the Year '07, in the species category- 'Kougra'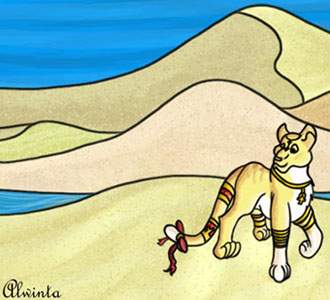 What program/s do you use?

Adobe Photoshop Elements and if needed, I may use a Wacom Tablet.

What is a tablet? A tablet makes life so much easier! The basic concept- It lets you draw on your computer as how you would draw on paper, it includes a stylus and a white board (The part you draw on)

Do you have a DeviantART account? No.

Can you help me with my HTML coding, so I can make a page? This procedure takes a lot of time, and is best if you learn yourself. It's best to use the Neopets HTML Guide and L00kuphelp

Can I use the music on Meziki's page? No.




align>