story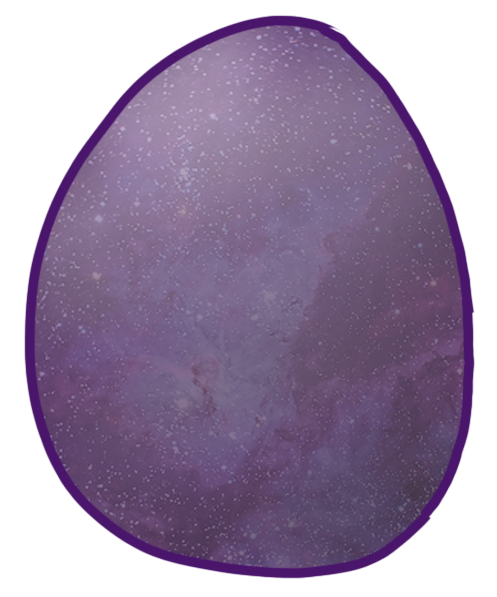 At the dawn of time, before Neopia was even a conceived thought, there was nothing. By nothing, I really mean just that - not space as we know it, but empty space. Darkness. It was a dark, cold time; a time recorded in legends, investigated by many neopets many millennium later. Some say it was a coincidence of aligning particles, whilst other say it was a miracle; out of seemingly nowhere, a number of eggs came into existence. One egg, as hard as the rocks and stones she would create. One as fragile and translucent as the creatures of air created in his image. Another egg, so green and lush it appeared to be living. Another seemingly covered in mirrored scales. Others. And finally, my egg. My egg was as deep as the universe, dotted with the very stars and cosmos and planets I would create. When the time came for us to hatch, along with my brothers and sisters, we emerged from their eggs, splintering the shells around us.
We each began developing individual skills and powers; each commanded over a unique element, proving extremely advantageous in our play battles and fights. Over time, we became bored of the dreary and featureless world around us. And so, we each crafted our own realms, places where we could command our skills to our advantage.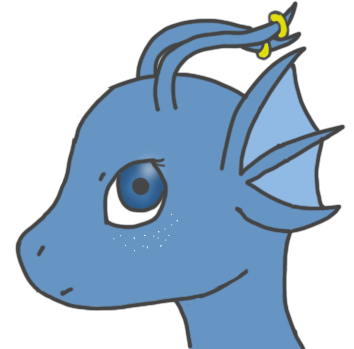 Soon after, camaraderie and close friendships were struck up between my siblings. My brothers wielding water, lightning and air, rivalled my sisters, wielding earth, life and fire. However, I was never a part of these fights. At this time, my powers as the Galaxy were not developed. And so, in the classic schoolyard pick, I was the one left on the sidelines.
It was during one of these battles, where I was sitting out, when the disaster struck that changed everything. Tired of getting picked on for being the less powerful, I travelled away from the others, into the depths of emptiness, to practise commanding my skills. At this stage, my skills hadn't developed past a feeling. A frustrating feeling, where I could feel the edge of something but not reach it, like a simple lock stopping me from passing onwards and upwards. Summoning every essence of my being, I summoned this feeling, and in an effort more than anything I had tried before, I pushed further and further until my power wasn't just a feeling, but I could actually -feel- it. And so, with this new power, I summoned power. Boy, I should have seen it coming, but I didn't. I didn't summon my power; I summoned a sun, the blue sun. Consider the sun as it is now. Big. Hot. Bright. Yeah? Well, think of the blue sun as a thousand times larger, and not hot, but much brighter. And so, in the second it appeared in front of me, and as I stared at it, amazed, it blinded me. Not temporarily, either; it scorched my irises and fogged my corneas, turing my eyes completely white. To this day, my eyes remain unchanged. I am blind.
Immediately, I destroyed the sun I had just created. To be honest, I didn't even realise my new disability; I was in pitch black space, after all. However, when I returned to my siblings, I realised; I couldn't see. Suddenly I became aware of that feeling again, creeping at my mind. Having lost hope with my powers, I let the feeling overwhelm me, consume me. When I opened my eyes, my sight had not been restored, but I could see. Not using my eyes, but with my mind. It took me a moment, but I realised; I could see Auras. My siblings; their auras each a different colour, twisting and tumbling as they flew. And the space around me; I could feel it. I could see into the depths of darkness, into the unknown and empty world around me. But suddenly, the world didn't seem so empty to me anymore. It felt alive.
Soon, I became a contender in the games; rather than getting left out, we made a roster of players to ensure everyone was equal. I grew to command the power of the cosmos, summoning orbs of pure cosmic energy. Of course, now that I had my powers, I needed my own realm. Thus I filled the space, decorated the darkness with stars and planets, giving a sky to my sibling's realms.
Soon the era of play was over. Collectively, we decided we needed a new goal; a purpose. And so, combining our powers as one, we created Neopia, using my galactic powers to combine my siblings' realms into a single planet, where they could work in unity for a millennium. We created humans and Neopets to fill our land, making them in our image and in images of our very imagination. We would not interfere. It was an exciting time indeed, a time of creation and new beginnings. But alas, our planet grew beyond us; gone was the era of worship of the stars and sacrifice; rather, Neopia's inhabitants became focussed on development and scientific discoveries. We had been forgotten.
And so, I launched my campaign to be remembered. I began to dot the sky with constellations, of stories of my life. But alas, my stories were misread. A line of stars, depicting myself and my 6 siblings, was read as Orion's Belt. Another, showing myself and Stella, was named Gemini, the twins. I moved stars and entire galaxies to tell the Neopians my story, making impressive light shows using auroras for those below. Soon the night skies weren't just made by me, they were made of me.
At first, I thought my efforts were fruitless. Just as I began to accept the inevitable, that I would be forgotten, I saw it. You see, there's something about seeing auras that's hard to explain; you can see only what you want to see, like filtering a web search for a particular word. And so, when that light suddenly came on down in Neopia, I knew. Someone was looking up into me, the Galaxy. That someone had invented the telescope. Soon enough, the telescope took Neopia by storm. It took time, but I was happy to wait. Children had telescopes. Scientists had telescopes. And so, I gave them a show. I showered their night with shooting stars, and light shows like fireworks. Of course, I never was able to see the full scale of what I was doing, but I had found my place in the world I helped in creating, and that is how it was going to stay.
Future Plans
paint job

If I were to get the chance to adopt Ema, after raising the funds to buy a Royal PB, I would use the lab ray scientist in the BD to change her to him. After this, I would paint him Royal and return his gender to female. This is because I absolutely love the colour of Royal Boy Draiks, and believe that it fits into Ema's space-y colour scheme. As I only have a portion of the cost of a royal PB, I will likely paint her blue to align with her design whilst I save up. I am currently raising NP - from past experience in buying lab maps and paint brushes, I believe the best way for me to do this is to play Key Quest, Habitarium, and the Stock Market., something which I am currently doing.
Customisation
Drag and drop image for full view!





If I adopt Ema, I will use a combination of Neocash and Neopoints to buy the following items: Flower Circlet Wig, Elegant Draik Necklace, Cloud Covered Summer Dress, Aquatic Staff, Elegant Draik Slippers, and Lost In Space Background. I believe that these items allow Ema's customisation to represent her story; that is, they reflect her status as a ruler or as one in a position of power, allow the viewer to know she possesses some sort of mystical power, and create an image of her realm in space. In regards to the two NP items, the shoes and necklace, I have contacted a buyer who says he can sell both items for 300,000 NP. The staff and background are available in the NC Mall for a total of 350NC, however the wig and dress require NC item trading, and this price is at the discretion of the owners.

Alternate Outfits - drag and drop to view
These outfits are for Ema during the time when I am saving up for a Royal PB. I believe her colour is the first thing I should address in terms of purchases, and I have already bought these items during the NC Mall sale, thus costing no NP now.
petpet

Stella the Kazeriu
Living in space sure does get lonely. Of course, occasionally there's a travelling grundo or two, however as the Galaxy herself, Ema cannot reveal herself to such beings. Thus, Ema crafted Stella from the core of a dying star. Stella is an intelligent being, carrying herself with confidence and pride. She tries her hardest to keep Ema company, however knows when to let her owner be alone. Stella, as a result of her cosmic origins, is very in tune with the surrounding universe; if a star dies, or a terrible event arises, she will know and quickly alert Ema to the problem.
Stella has already been purchased, and is currently residing in my Gallery.
petpage & lookup
If I am selected to adopt Ema, her petpage will be created from this application. The same layout will be used, however the information will be tweaked so that it is purely about Ema rather than an application.
Ema's lookup would feature the same layout template as my other pets (in order to create consistency throughout my Neopet family), however it will be individualised through the use of colours, images, a profile, and banner handmade by myself. When applying for pets, I prefer not to make these lookups in advance as, if I adopt the pet, I enjoy having something such as the pet's lookup to work on.
Other plans

If I adopt Ema, I would really love to enter her into the Beauty Contest. I think that on the first week, I will enter her full-body ref image (seen under 'design' in this app), and work from there. I absolutely love this design and I hope the Neopian community will too. I am already an active contributor to the BC, although I have not yet won a trophy. Examples of my entries are on Skiywn's, Mertyum's, and Riisan's lookups.
As the creator of the Galaxy herself, I cannot have Ema's lookup saying 'dim witted' as it currently is. Because of this, I plan on raising her intelligence by reading her many books, as shown in my gallery here. With persistance, I believe that I will be able to get Ema into the running to win a Neopian Book Award. I also plan on raising Ema's BD stats, however she will not be my primary BD pet, as I am currently focussing on Riisan's training.
About me
on-neopets
Everyone calls me Totem. My main account is totem_xj1_2. I also have totemside, spacemind, and paris_doggy22 as my side accounts. Paris_Doggy22 was my main account for a long time, unill I changed to my current main, which has been for around 3 years now. I started Neopets when I was around 9 years old. I played for about a year, and had some VBN basic elephantes. I left Neopets for a reason I cannot remember. I returned when I was 12, but I had forgotten my old account, as well as all of Neopia had been converted. Since then, I've owned several graphic sites; Dreams of Neopia, Office, and Gleam. These were all graphic sites, ranging from custom banners to pre-made graphics and resources. I enjoy making characters and stories
for my pets, and using these to make nifty customisations and lookups for them. All banners on my pets' lookups, my userlookups, pet pages, and this application are made by me using Photoshop. I have recently started entering the Beauty Contest, but no luck yet! I have never been frozen or banned. I usually spend an hour or two online each day after school, working on petpages, drawing, or chatting on the boards or in my art guild.
off-neopets
My name is Simone, though others may know me as Mona or Simmy. I'm Australian, and currently attend high school in year 11. As I live in Australia, my time zone is usually a long way out from almost everyone else. I'm good at writing and drawing, and my favourite subjects are the areas of mathematics, art, computing and technology. I have two poodles, named Paris and Blondie. As I enjoy cartooning, I love watching animated shows like Phineas and Ferb or Gravity Falls to try and develop my skills. I also love Homestuck and Harry Potter. I play field hockey, tennis, and badminton, as well as video games such as Pokemon X and League of Legends.
my neopian family
Riisan the Tyrannian Draik
Riisan is my first draik. She's only recently joined the family, however she is definitely here to stay. Riisan is Ema's sister, known as the Earth. As the most hardy sibling, she is the creator of rock and stone. She is a straight-forward, honest, and hotheaded draik, known to tell the truth unconditionally. She was recently hit by Boochi, however a kind Neopian sent a Tyrannian PB to revert her to her former self.
Lymiraa the Halloween Lupe
Myra was my first permie. I came across her UFQA many years ago on the Pound boards, and was lucky enough to be gifted Myra. She was raised in the streets of Neopia as a member of a notorious gang. However, after this rough area was demolished by rich Neopians, she fled to seek refuge in the Haunted Woods, where she studied the dark arts. In spite of this, Myra has a kind and loving heart, however her quest for revenge on those who destroyed her home is her number one priority.
Mertyum the Robot Pteri
Mertyum, as a result of his robotic design, has always been the host of my various graphic sites. However, in recent months, he has developed a character. His origins are a mystery; a robotic egg, in the middle of Snowager's stash. Because of this, Mert has been subject to many scientific experiments and testings. Lucky for him, he was able to escape, but his old captors want him back to pursue their investigations...
Xeweni the Mutant Lupe
Xeweni was another dream pet of mine. I traded for him not long after I adopted Myra. Once a renowned Botanist, Xeweni fell victim to his own ambition and greed, and was ruined by the very plant that could have brought him fame, his body severely damaged by its toxins. His now mutilated appearance caused public disgust, thus he has been pushed into solitude, and spends his days searching for a cure to his 'curse'.
Skiwyn the Royal Kyrii
Skiwyn was the result of another trade, created at my request from a FFQ custom. In terms of customisation and name, she is one of my favourite pets. Skiwyn is the queen of the dragonflies, born to rule over the entirety of the Neopian population. Although she loves her position, Skiwyn can often be found racing alongside her subjects. Because of this love of racing, Skiwyn initiated an event that has come to be known as the Critter Cup.
Maravilhosa__aa the Faerie Xweetok
Wonder was gifted to me completely out of the blue when a generous PC'er found out that she was one of my dream pets. I have always loved faerie xweetoks' designs, particularly their colouring, and it was this that inspired me in regards to her story. Wonder has luminescent markings on her pelt, allowing her to light caves like a firefly. She lives in the tunnels and caverns covering the underside of Neopia's surface, and serves as a guide light to those lost. She is seen as a myth amongst Neopians, said to be a hallucination of the confused people lost in the caves. However, when a large area of caves is planned to be destroyed to drill for oil, Wonder must reveal herself in order to save her home...

You've clicked on a link that will take you outside of
Neopets.com. We do not control your destination's website,
so its rules, regulations, and Meepit defense systems will be
different! Are you sure you'd like to continue?
It is a journey
I must face...alone.
*dramatic music*
I want to stay on Neopets,
where the dangers of
Meepit invasion
are taken seriously.

You've clicked on a link that will take you outside of
Neopets.com. We do not control your destination's website,
so its rules, regulations, and Meepit defense systems will be
different! Are you sure you'd like to continue?
It is a journey
I must face...alone.
*dramatic music*
I want to stay on Neopets,
where the dangers of
Meepit invasion
are taken seriously.

You've clicked on a link that will take you outside of
Neopets.com. We do not control your destination's website,
so its rules, regulations, and Meepit defense systems will be
different! Are you sure you'd like to continue?
It is a journey
I must face...alone.
*dramatic music*
I want to stay on Neopets,
where the dangers of
Meepit invasion
are taken seriously.

NEOPETS, characters, logos, names and all related indicia
are trademarks of Neopets, Inc., © 1999-2013.
® denotes Reg. US Pat. & TM Office. All rights reserved.
PRIVACY POLICY | Safety Tips | Contact Us | About Us | Press Kit
Use of this site signifies your acceptance of the Terms and Conditions