Quick introductions
Regular font is Mathieau;
italics
is Biryn. Written for Divinity's weekly challenge Week 3.
The Week 5 challenge is in the writing section.
Biryn, I know you're there. I know you can't hear me, but I'm going to tell you how my day went today.
Matty, it's almost time for me to go to sleep, and I know you can't hear me, but I like talking to you anyway. This is how my day went today. I hope yours was very different.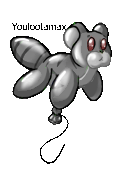 I woke up to a hot breakfast from Despise. No matter how early I wake up, she always has it ready. It's uncanny.
Breakfast as usual: cold and not really enough for a meal. But that's mundane, highly uninteresting. I'll move on.
I kept waiting for you, doing that thing I always do right after breakfast of tapping all the walls, seized by the notion that perhaps, today, the walls will open just as they did to let me in here. Yesterday I didn't quite get it right. Today I will. I must. Every day I fail, but I do not fail to hope wildly, irresponsibly even. I always tell myself I should spend that time doing something useful, but when you don't know what useful is, how can you do that?
I suppose my day in general is uninteresting. I'm sorry to bore you, but I must pass the time somehow.
I imagine you trying to pass the time. I don't know what you do - whatever it is, it is silent - but I hope you know that I am constantly trying to free you. That is what I spend my days doing.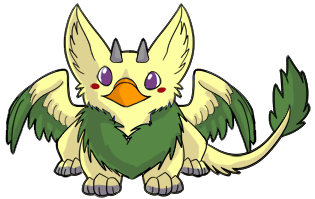 I get some visits: from Despise; from Siaiu, who floats through the castle as a ball of light; and from Promise and Magus, two characters you might have seen once or twice who I met purely by chance one brisk morning as I hurried into the walls. But mostly I'm alone. Thinking of you, hoping to save you, and hoping to never give up hope. We must, we will, change this.
I know you miss me, and I miss you. I'm sure we both keep thinking that we will fix this situation, partially just to keep going every day. Because, as I was saying earlier, my day is mundane. The only time I really move is to be cast out of my cell for security checks like a tiny fish that a fisherman reels in and tosses back.
Little sister, you can't hear me, but I'm here.
I know you're nearby. I just hope you're taking advantage of your freedom instead of worrying about me.
I wish I knew what to do. You were always the logical one.
Welcome to Biryn and Mathieau's joint petpage! A few reasons for them sharing Mathieau's page:

they are siblings, and therefore their backstories are especially connected, making it hard to write about them separately
Biryn's petpage is devoted to my pets that are up for adoption
because I said so ;)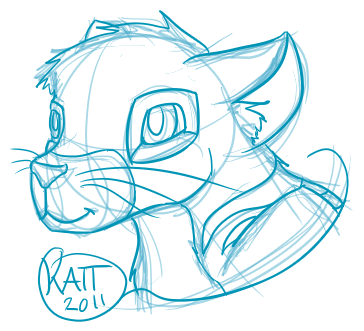 Now, on with everything. This petpage is hugely under construction. I lost this petpage while adopting Mathieau and Biryn because I forgot to save it before transferring the foster pet who held the application. D: That application held all of the art in the 'old art by me' section. I also have some newer drawings and some custom adoptables/art made by others.
Enjoy!
I created the background via Colourlovers. Credit for CSS is in the navigation and at the bottom (edited by me). Click on the dividers, art, and adoptables for credit.
Just Write event: Mathieau and Biryn's story
I am going to finally rewrite Mathieau and Biryn's story, with new ideas and details. This will be done for Divinity's Just Write event, and has two goals:

1) Finally give Mathieau and Biryn the petpage they deserve
2) Add dimensionality and depth to their existing plotline.
The rain pattered in the forest, hard enough to make leaves bounce slightly off the ground and float back down, landing in a puddle that formed only in its absence.
It ran down the walls of Mathieau and Biryn's home, making the wood more fragrant and pliable. Biryn always fell asleep sooner when the wood bent around her, accommodating her growing frame rather than resisting. But Mathieau would always sit up and watch, a paw against the wood to judge its resilience and ensure it wouldn't spontaneously rupture. Sometimes lightning struck, making the whole room glow as it snuck between the old wood's cracks. In those moments, Mathieau always felt vulnerable, as if their home suddenly had neon lights on the outside rather than concealing them in the interior of an old, slightly askew cedar tree that no one ever noticed.
The cracks in the tree were only the first cracks, soon yielding to emotional cracks and cracks in every plan. The next one was mental. Conceivably, Mathieau and Biryn had loving, wonderful parents, but the siblings' earliest memory was the same, despite Mathieau being Biryn's senior by a few years. This memory did not include either parent; all that the siblings remembered was being alone together. Indeed, both felt quite alone, with the emptiness that comes with perpetual boredom, yet their shared situation gave them an emotional warmth, and sufficient fear, not to attempt any radical changes. Mathieau had dreams of colorful potions being forced down his throat, of creatures searching the shadows calling his name, but he could not definitively call these flashbacks, nor premonitions, nor entirely meaningless.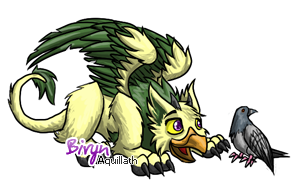 Kimri, what is your report for the day? Clemede asked frantically.
It's only noon, dear, the hardened spy replied automatically, used to the queen's mood swings. I'm just reviewing the new sensor systems we put in place along the border - remember, I always come back for lunch.
Anything there?! Clemede asked shrilly, clearly not reassured.
Some orphans in the forest, but nothing of note.
Orphans?! The poor dears... murmured Clemede. Surely they're not something you need to survey, right?
Well, madam, I think it's best we keep tabs on them, lest they try anything radical to find a family.
I never did that! Clemede replied, brushing off Kimri's concern.
You turned inward, dear. You turned to yourself and your closest friends. They could turn outward - all they have are each other, and they might get desperate for answers. I'm not saying it will happen, but my job is to keep us all safe and free of worry.
Kimri's words proved prophetic, as they had so many times before. However, it took many years for her worries to come to fruition, as Mathieau and Biryn proved remarkably self-sufficient. The pair spent most of their time finding resources in the forest, from berries and meats for food to wool and leaves to make blankets. When not foraging, Biryn took to exploring the forest and trying to map out their surroundings. When she came home each day, the pair would scratch out landmarks with a rock on a primitive map they'd drawn on a wall of their tree.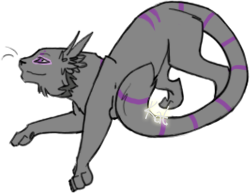 However, a few problems began to arise, fueling the desperation that had caused Kimri's concern. As the pair grew, their home became increasingly cramped; furthermore, it began to decay from repeated exposure to the elements and from the strain that Mathieau and Biryn naturally placed on it, climbing in and out daily and shifting within its hollow interior. Its hollowness only accelerated its decline, as the tree had less mass with which to support itself and counterbalance any localized decay. The siblings began saving any extra resources they had, with the hopes of one day venturing into town and selling them to be able to buy a new home on the outskirts of Irucien. As much as they loved the forest, they also recognized its dangers, especially Mathieau. Each day that Biryn went out alone, he agonized until she returned, but knew that going out individually would be less noisy and thus less detectable to any unfriendly forest dwellers. Mathieau fretted about all of these problems, which at times seemed hopelessly intertwined; although he kept all of these concerns to himself, not wanting to upset Biryn, the stress began to be evident. When he was sure that Biryn had noticed his increasingly gaunt figure and thinning fur, along with his emotional lability, he knew something had to change, not for himself but to maintain the facade that everything was okay. He felt that he increasingly had to be the parent, but he wanted to return to a more cooperative role with his sister.
A few months later, it was evident to Kimri that Irucien had become much more dangerous. There had been a few droughts, significantly hampering Mathieau and Biryn's attempts to save money to buy goods in town and contributing to growing unrest among citizens in general. It was hard to negotiate prices of anything, as everyone was worried, and Clemede could do little to assuage their fears because stress always bothered her, too. It ruptured the facade that she hid behind most days, trying to appear normal and competent despite her psychological instability. Murmurs abounded in village social circles about the queen and about what events could be next. As per Kimri's orders, soldiers patrolled the outskirts of each village, maintaining only a light presence but gobbling up snippets of conversation like a vacuum eating dust.
Biryn had caught the eyes of these soldiers each time she ventured into town, usually only to check the asking price of certain goods. Her matted, overgrown dark coat stood in contrast to the freshly groomed, pastel-wearing villagers, especially on sunny days when the rays of light seemed to spotlight every transaction. Even her gaze struck the villagers as different - with her fur partially obscuring her eyes and her shyness precluding full eye contact, she seemed to know things, even without being overtly threatening. She'd simply had a wealth of experiences, and in some cases a depth of experiences, that were starkly different from the villagers, and it was evident that she was a tourist in her own nation, though through no fault of her own. Despite this obvious mismatch, Biryn enjoyed her forays into town, if only as a preventive measure against utter boredom.
Being the subject of such scrutiny, then, it was not a surprise that Kimri paid even more attention to her and Mathieau once she started entering town. After all, being in town only exposed her to more people with whom she could theoretically collaborate on acts of national subversion. Thus the first plan emerged, in which a royal aide met Biryn and Mathieau and asked them to lend their knowledge of the forest (as shown from their makeshift maps) to the army in exchange for some money and food. The pair happily acquiesced, staying in the soldiers' quarters for a few days to provide an extensive overview of their specific area of the forest. During this period, Kimri had all involved under extensive surveillance and took care to note who spoke with who most frequently, and who seemed to be engaging in the rumors that were already fraying the villagers a few miles away.
The surveillance produced only circumstantial evidence at best, but each piece of evidence is cumulative. Snippets of discussions from the village and visual confirmation of Biryn associating with suspected subversives only reinforced Kimri's suspicions. And as the war worsened, with enemy troops getting closer to the border every day, Kimri was under much pressure to cut off any access to information that the enemy was receiving from inside the kingdom.
Word Count: 1285
Some writing pieces
This synopsis of Biryn and Mathieau's story was written for Divinity's weekly challenge.
What is it like to have someone who's tagged along everywhere you've gone in your life vanish? What is it like, as a big brother, to struggle to be that big brother, that savior, and fail time and again? In the forest, Matty was that big brother, continually protecting his sister from venomous Hissis, poisonous Korbats, and the occasional malevolent, but mysterious, monster. It was he who dug out a new home in a handpicked tree when the old one caved in as the weather grew colder and snow began to pile up. Biryn always felt safe in the hollow trees: Hissis couldn't reach them, and most other creatures were oblivious to their existence. Occasionally the tree would feel heavy, as if a medium-sized creature was sitting in the branches, and they swore they could hear its tail swishing in the wind. But hollow trees were how they'd always grown up - in fact, sitting in one was both siblings' earliest memory - and they felt comfortable. Nothing had ever happened to them yet, anyway.
The teenage years made both siblings more cognizant of the boredom in the forest. Matty preferred to cope with it by talking, thinking of stories, and shouldering responsibility for daily chores. Biryn, a little more headstrong than her brother and unencumbered by the duty of looking out for a younger sibling, preferred adventure. One day, she followed the wrong monster, a monster whom the royal family deemed dangerous to the kingdom. Biryn's trailing him naturally made her look like a willing accomplice, and she was swept along as little more than an afterthought. But little stays a secret in the forest, least of all to Kougras like Matty with well-trained ears.
The monster escaped just before the entourage arrived at the castle, suddenly leaving the afterthought as the main target. Afraid to admit their failure, the royal army pinned the treason on Biryn, locking her away and attempting to transform her into a Baby for control over her. When the queen's magic backfired, however, she remained a Baby-Mutant hybrid, a far cry from her elegant Shadow Kougra pelt from the forest.
Mathieau made his way out of the forest narrowly, sustaining a large gash from the jaws of a particularly hungry Hissi, along with a few minor injuries. Planning to try to speak with the queen for help finding his sister (for he was clueless as to who had captured her), he approached the castle. Struggling to find a way in, he stealthily circled the castle until midnight, when a gleaming ball of light led him to a secret passageway. There he remained, along with a little Faellie named Despise who found the passage long before he did. Eventually he heard faint noises within the castle that confirmed Biryn's captivity therein: whimpers here and there, guards forcing her to eat her meals, and very rarely a few words from his sister herself. She has faith in him, but knows the guilt he burdens himself with, and often hopes he will move on in time, free himself from his own self-imposed captivity. He, meanwhile, cannot let himself leave, despite his now-gaunt figure, but wonders if he will ever be successful. But what makes him pace around the tight quarters is the question of if Biryn remembers him, and if she does, what she thinks of him. What kind of big brother lets this happen? But what kind of little sister would turn her back on her only family?
This piece was for a Project52 prompt to describe one of my characters' worst nightmares.
A voice croaked out a reply, its rhythm penetrating the marble walls and sending Mathieau's thoughts spinning. It was the first reply he'd heard in days. Another angry question met a whispered response, then a hard slap of metal bars. Footsteps. Silence.
Silence to Mathieau was music. Originally it was a melody, a soothing reminder that nothing was changing, that Biryn was safe, albeit still trapped. It reminded him that he had time to think, to plan, to hope for her instead of jumping into a half-witted stunt. The walls muffled sound, but over time marble had settled in place, relaxed its arched back of surveillance, and become a bit more revealing. He had settled in place, too, but despite every nook and cranny being known to him, his posture was straighter than ever, as if being perfectly postured would give him an advantage of some kind. In fact, all it seemed to do was make his shoulders sting, but he ignored it and kept thinking, sure Biryn faced something worse than mere physical pain.
As months passed and he marched around his own private jail cell, he began to feel sorry for himself for one fleeting moment, until he realized he had the good life: a sister who at least was nearby, a chance to play the hero, and a free, quiet place to live. Silence became worrisome: plans began to repeat themselves because there was no new inspiration. There was no distraction, either, from plans bouncing like tennis balls in a brain that never rested. Everything was caged, he realized: the whole world is a cage, and all that matters is whether the world holds the key or whether one person does. In his case, Biryn herself had the key, but the key lay inside another cage, one far more sinister than his own.
Now silence was music again, yes, but it was the screeching of cymbals, of punctured drums, of flat notes. It still reminded him that nothing had changed, but now the message was antagonistic rather than relaxing, pressuring him to act as seconds audibly ticked off an invisible cuckoo clock. He wanted to bang that cymbal against the wall until it cracked and fell to the ground with a most satisfying clatter, but he was invisible: he could not make music for the castle patrons to hear, if he could find said cymbal in the first place. He was invisible.
Invisible.
Powerless?
Now a moment came about which he'd thought on his first day as a castle tenant. When would he feel like all options were gone?
He'd told himself he never would. He would save her before it came to that. He would never give up hope.
Powerless?
The word filled the passageway as if written with fire along the floor, billowing around him and suffocating him. He began pacing the floor, stomping out the blaze, not caring if his presence was felt. Maybe he would think of a better plan if he was imprisoned too, he thought. At least then he could see what he was working with. His paws filled with heat, the floor providing ample friction, yet he sped up, circling faster and faster like a Kougra on a mission. He was on a mission. He was doing something. Action. Action. Keep moving.
Finally he became powerless against fatigue, slumping to the floor, only his back remaining knotted as his legs, ears, and tail drooped sullenly. Eyes half open, he mused about how sleeping wasn't helping the end goal, but as occurred most every night, he could not refuse.
~
The morning arrived, though little changed in the space between the walls. Only the smallest cracks cast light into the room, casting a speckled glare on everything for a few hours around midday. Mathieau stood at alert, his powerful back legs holding his upper body, which was splayed against the interior castle wall, searching for a break from silence. Noise nourished him. Food arrived, yes, from his Faellie Despise, but noise was an appetizer: something essential, something he always craved too much of, something to start with. Today there was no noise. None, as if everyone had left.
Horror suddenly gripped him. What if everyone had left? What if they took Biryn too? There were rituals that needed to be followed – for example, every day Biryn was cast out of her cell, attached to the wall by a chain, so security could check her 'home' for anything suspicious. That's how they phrased it: Come on, now, out of bed, or get out of your house for once, they'd yell. And she would reply with a faint, yes sir, or yes madame, and her considerably smaller paws would exit in a tiny flurry.
Today, nothing. Two days ago, nothing. Yesterday, something, but why so many gaps? Was change afoot? Silence meant you couldn't know. There was nothing to know if there was silence, Mathieau naively thought at the beginning of the ordeal. Now he realized that silence often meant that there was something to know, and furthermore, that people were prudent enough to keep it quiet. They were smart, and evidently smarter than he, and furthermore, they had the eyes, they had the leverage, and they probably scoffed at him to boot. What could he do to cage them without simultaneously caging himself and leaving no one on the outside? Even yesterday he had thought being imprisoned might help. Now he realized that it wouldn't. Biryn was smart, he knew, yet she seemed to have attempted nothing.
Was that the smart move? To wait, to accept, to stop hoping?
He said he would always hope. Hope for what? His hope in himself had led him to nothing, nothing to show for the years he'd spent thinking. Hope for miracles? What were miracles these days? He'd certainly never seen one. And even if one occurred, where would they go? He rarely ventured outside, and his skin and eyes had weathered to the unflinchingly dark and dank climate of the walls. He looked haggard, double his age, and now the light in his eyes was leaving. He was becoming a creature of darkness. He was now imprisoned within himself. He couldn't leave, but his body had begun to accept that it would not be the hero. He couldn't turn his back on her literally, but his mind could succumb to the silent pressure of failure, reminding him of the many reasons not to hope. Hope. Hope. Such a hollow word. It still meant something, barely, but what?
This draining of emotion seemed surreal to him. He'd promised himself it wouldn't happen! He tried to shake himself loose. It had to be a mirage. But it felt like such a relief. His back sunk a pinch lower. A relief. Yet horror filled his body, caused his hairs to twitch in their furry base, as he realized how good it felt to relinquish this treasure. It shouldn't feel like this, it shouldn't, it shouldn't…
This piece was for the Divinity Weekly Challenge, Week 7 (a soliloquy). From Biryn's point of view.
I never thought I'd be the kind of person who thinks, 'Woe is me,' but right now, after all of this, why shouldn't I think that way? I don't see any way out of here, I see nothing I can control, I don't even feel like I'm living, so what is there to ruin by thinking negatively? The only way out is if they starve me enough that I can fit between the bars, but I've seen enough troublemakers parade through here that I'm convinced the guards are smarter than they look. Besides, where to go? These wings don't actually work, being covered with the Mutant slime and all, and we're in some crazy back wing of the castle that the royals actively try to keep hidden.
Not only hidden, but secret. You won't ever find it if you knew about it, but they don't want you to know. What you all, you all living your lives I mean, don't know is just how much royalty prods, pokes, and shapes what is real, and what is known. If you don't know, you can't care, and I think that's part of the reason no one has stepped up and helped me yet – they don't care. Ignorance is bliss, they say, and I believe it, but I also know that all of your collective ignorance is misery for me. All I wanted all my life was a family, and I spent so much time with Matty missing everyone else – even missing having friends, real world acquaintances – that I never thought of being alone. But aren't families supposed to care, aren't they supposed to help? First I live wanting a family and never really having a complete one, and then I get doubly punished because, since I don't have a family, I don't have anyone to save me?
Yes, Matty. I know. He's probably out there somewhere, all guilt-stricken by not being able to save me. But I don't care anymore. I remember, and I appreciate his efforts, but they aren't working. I'd rather he pass all of this along to someone else, and go find those connections I wanted forever. I like to pretend he's here, to talk to someone, but I hope he's not. Otherwise, they've won: two for one.
I suppose it's time to bid adieu – so long, farewell, auf wiedersehen, adieu. However you say it, I'm here, and you're gone. And I'll still be here when a brave soul not only finds something out, but cares. Do you believe in miracles? If not, then 'woe is me' is even more fitting. Oh, happy day, when there is no ignorance and there is no woe. Then we know not only that miracles are possible, but that they happened.
This was written for the Divinity Weekly Challenge, Week 28 (a description of their physical appearance). Biryn's point of view is in italics, Mathieau's in regular font.
Many times I imagined my brother wandering around Irucien. I imagined him making the best of it, his broad shoulders supporting a head held high, confident and hopeful that life would get better, or at least go on. His floppy grey ears pricked for who knows what, the loving purple eyes gazing intently ahead, his enormous grey paws blazing a trail to follow – this was the Matty I remembered. His relatively large size and his deep purple markings were unusual in Irucien, but perfect for the forest where we grew up. The purple wove rings around his fluffy tail and even encircled his eyes. It was the color of his nose and the color of the stripes on his back. Purple was our color, what with my purple eyes and all. No one else had purple eyes. A set of purple eyes next to me always made me feel secure.
Two sets of purple eyes. That was the first thing I thought of when I thought of my sister, just like every time I think of her. No one else in Irucien that I've encountered has them, which is equal parts special and disconcerting. I walk through the streets searching for those little eyes atop a little Shadow Kougra body. I found myself hoping she could still fit nicely on my back, light as a feather, holding onto my tail as one would a teddy bear.
I hope for his sake he's moved on, but I know he hasn't. I know he thinks of me a lot, but when he pictures me it's so different from how I am now. He's only known me as a Shadow Kougra, about half his size, and while I'm still that tiny, I've been transformed. My eyes are the same, but that's about it. Pointier ears, a new beak, a less fluffy tail, yellow skin: I am a Baby Eyrie. But it's not even that simple, for I am also a mutant. I hope that it was an accident, that the queen didn't intend for my enormous wings to be coated with this mutant texture and coloring, nor for my mane to be haggard and greenish. But it doesn't really matter anymore: as long as I'm here, who's going to see me anyway?