- being redone! -
Hello!
I'm Lytoo, the gentle Darigan lupe who acts as the protector to my owner and family.
I live with Nao, my owner, and her other pets: Lupin, a lupe like me, Leia the young draik, my quiet brother Gogeta the uni, and ever-changing lab pet Kib. I keep our Neohome running smoothly with everyone's help.
We have two Neohomes- our classic Neohome is in Neopia Central, and we have another in Terror Mountain. We spend most of our time in Neopia Central with our friends, but our home on Terror Mountain is surprisingly cosy and we host all our Christmas parties there!
---
Petpet


Llian
This is my petpet, Llian. She started out as a feepit, but she was zapped by the petpet lab ray and turned into the little costumed krawk you see now!
Like me, Llian is very old and (unlike me) she isn't really able to run around like the lively younger petpets you might see at the park. She prefers to sleep in her basket and watch for intruders at the door of our neohome... she's not too old to give you a bite if you aren't welcome!
---
My family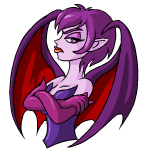 Nao
(That's not really Nao, but she wouldn't pose for a picture when Kib asked)
My lovely first owner asked me to take care of Nao many years ago, so here I am. Funny, Nao seems to think it was the other way around...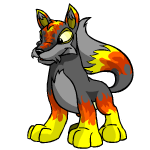 Lupin45
Lupin is Nao's oldest pet and I knew that if I was to truly be a part of this family, I had to get on good terms with him. Years later, we're the best of friends.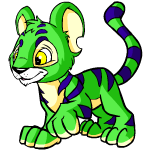 kibjfbijf
Kib is Nao's lab pet. I'll always remember him as the little green kougra that Nao brought home from the pound in 2006, though!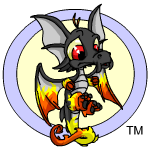 LeiaRebel
Leia is Nao's newest pet, and it's been a long time since any of us 10+ year old pets have had a baby around, so Leia's keeping us all busy and entertained. I think she'll turn out alright if she just listens to old Lytoo...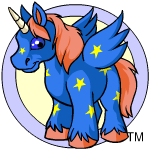 Gogeta66
Nao recently adopted Gogeta, who's actually older than the rest of us. He's a pretty great guy; since Nao gave him a starry uni morphing potion, he's got a new lease of life!