ARE YOU LOOKING FOR ADOPTABLES?
They've been moved HERE!
Lyere looks up from sweeping the dusty floor of the cavern. The ringing of her earrings echo in the dusk. "You can come in if you'd like," she says dubiously. "There isn't much to see in here. But I'll light the way."
The ixi stoops and places the broom against the ground, and holds out her hand. "Agaz," she breathes, and a ball of flame, slowly shifting, appears in her palm. "Go ahead and take this with you. It won't burn."

Chapter One
The moon rose brilliant orange when Lyere was born. The Wanderwitch at the time had lifted the babe, still dripping with fluid from her place between her mother's legs, into the path of the moonlight streaming past curtains of green.

The moon burns bright with her birth, the Wanderwitch said, solemnly. Her free hand glowed blue and dripped light onto the child's forehead; the glow slipped down her slimy face and pooled onto the floor, leaving pale streaks against the dark grey of her fur. She whimpered, so the elder Witch silenced her with a finger.

She is not of water, the Wanderwitch said. She pulled from her gnarled hair a weave of twigs and oak leaves and brushed it across the babe's eyes. She whimpered again, squeezing her eyes shut. The weave crumbled into ash and fell from her body. She is not of earth.

The mother laid still and silent on the bed of pelt and brush, watching with worried eyes. The Wanderwitch drew in a long breath, the feathers decorating her face shaking with the sudden breeze, and exhaled over the babe in a wavering, thin sigh. The babe shook in her hand. A feather dislodged from the Wanderwitch's hair and fell into her breath, tumbling over the babe's body in languid waves. It began to smoke, softly, silently against the crest of the child's nose, glowing with a dim orange light that festered until the feather broke into ash.

She is of fire, the Wanderwitch said, her long face as still as the mother. The child squirmed in the hand of the Wanderwitch, still bathed in pale moonlight, her withered tail flicking restlessly. The mother rose to her knees, stained with sweat and blood, and reached for her child. The Wanderwitch gave the babe and said, She has no other in this clan. She must be taught by another.

Where? Who? said the mother, stroking her babe's dark head with trembling fingers.

She must go west to the marshlands, said the Wanderwitch, pitilessly. Fire is the most unforgiving of elements. She must go or we will burn with her ignorance.

The mother was silent, and moments passed in stillness and quiet, before she nodded.

What is her name? asked the mother, looking down at her babe.

That is yours to choose, fire-bringer, replied the Wanderwitch.

The babe turned in her arms, large ears flapping against her chubby face, her fur half-dry with blood and mucus. Her eyes gleamed pale green in the moonlight. The mother stroked her hand over the babe's nose and said to the child, Lyere. Of the fire flowers.

Lyere turned in her arms, her eyes still blindly open and uncomprehending.

Chapter Two
Coming soon.

Chapter Three
Coming soon.
Chapter Four
Coming soon.
Name
: Lyere Fourhorn
Gender
: Female
Age
: 28
Species
: Skunk Ixi
Personality
:
Quiet
,
Determined
,
Wry
,
Intelligent
,
Slow-Burning
.
/yawn
Historical Overview
: The Fourhorn clan holds magical dominion over many of the southwestern islands of Elendil, a large archipelago nestled between Lutari Island to the south and Altador to the east. Untouched by the civilization residing in the west of Neopia, the residents of Elendil are a disorganized, superstitious population of tribes. Although there is no formal government between these islands, council is usually established to the one who is the most cunning and most powerful. For the Fourhorns, the power resides in the females of the clan, called Wanderwitches, who exhibit signs of elemental magic.
Lyere was born to the Fourhorn clan under an orange moon, an unusual but not alerting symbol. Despite the moon, she was named Lyere after the ivy plants of the same name, since the majority of Fourhorn females had affinities to water or earth. Lyere's fire element gave her credence as a potential Wanderwitch; however, as Lyere grew older, she exhibited less signs of magic than her peers, and her mother worried that Lyere was cursed with weaker magic. Despite this, Lyere was taught by her mother and grandmother the ways of elemental magic, but found no tutor for her element until she came into contact with a neighbouring tribe's council witch. It is only after she is sent away from the Fourhorn clan to train her "absymal" display of fire magic that Lyere learns her performance was due to the unique nature of her magic: rather than the typical displays of explosions and transient burning, Lyere's fire magic was slow to start but long-lasting. She spends her years under the tutelage of various fire and earth elementals until she is in her early twenties, before returning to the Fourhorn clan as a true Wanderwitch.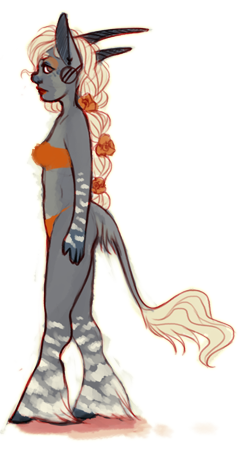 Physical Characteristics
Hair
: A silky, flowing light grey-blonde, typical for all Fourhorn females. Usually held back in a very loose braid. Lyere likes to weave flowers and jewellery into the braids, especially the fire flower that is her elemental symbol.
Eyes
: Lyere's eyes shift colour depending on the amount of magic she uses. Naturally, her eyes are a shifting blue-green colour that alternates between grey-blue and seaweed green, but fire magic bleeds orange into her irises. Her eyelids are naturally shaded blue and orange, and she has a smattering of blue freckles on the lower corners of her eyes.
Skin
: Lyere's pelt is a muted steel-grey that can look faintly brown under the jungle lighting. Bright beige-white stripes run across her legs; the stripes on her back legs are thicker on the bottom and taper out as they approach her thigh, while the stripes on her front legs remain relatively the same consistency from top to bottom. The underside of Lyere's neck and stomach are a lighter, browner shade of her blue-grey pelt, but not enough to make a distinct patch.
Clothing
: Jungle weather is often hot and humid and inconducive for clothing. The vicious insects can be a problem, but Lyere's short, dense pelt is usually enough to deter the pesky things. Lyere often does not wear much of anything except her clan earring and the flowers in her hair. On occasion, she will wear a long, two-toned skirt covered with embroidered runes, a myriad of beaded necklaces and bracelets, and maybe a tightly-bound bandeau top. Dispite her lack of dress, Lyere is never seen without the hammered metal earring on right ear.


Agath
: Lyere's magical focus is Agath, an extremely lazy fire salamander who would like nothing better than to chew on lava rock all day and sleep in a bed of ashes. Unfortunately, he is dragged around to perform powerful fire spells when Lyere needs an additional boost, so his resting place is more often than not on Lyere's shoulders. He is, very creatively, named Agath, or "of fire".

EOFI
: Despite being everything that Lyere is not -- loud, cheerful, social, and impulsive -- Eofi and Lyere get along like hotcakes and syrup. Lyere first meets Eofi when the Lady Lark descends from the sky and is thought to be an omen of disaster until Lyere and a few other wanderwitches go to investigate. Instead, Eofi sets up a rather successful trading scheme with the tribes and manages to willingly kidnap Lyere on a crazy journey to explore the rest of the world.

RUSSO
: Lyere has only met this lutari while aboard the Lady Lark, but her first impressions are deeply ingrained in her. Unfortunately, Lyere was left sorefooted with Russo. She finds Russo too brash and abrasive and would occasionally like to set his precious hair on fire after listening to the words that come out of his mouth. Too polite to actually set his hair on fire, Lyere and Russo maintain uncomfortable silence around each other, if only for Eofi's sake.
Images are organized semi-randomly, but newer images are usually on the top. Hover over the image for image details. Drag into the URL bar to see the full-view.
Art by Ardour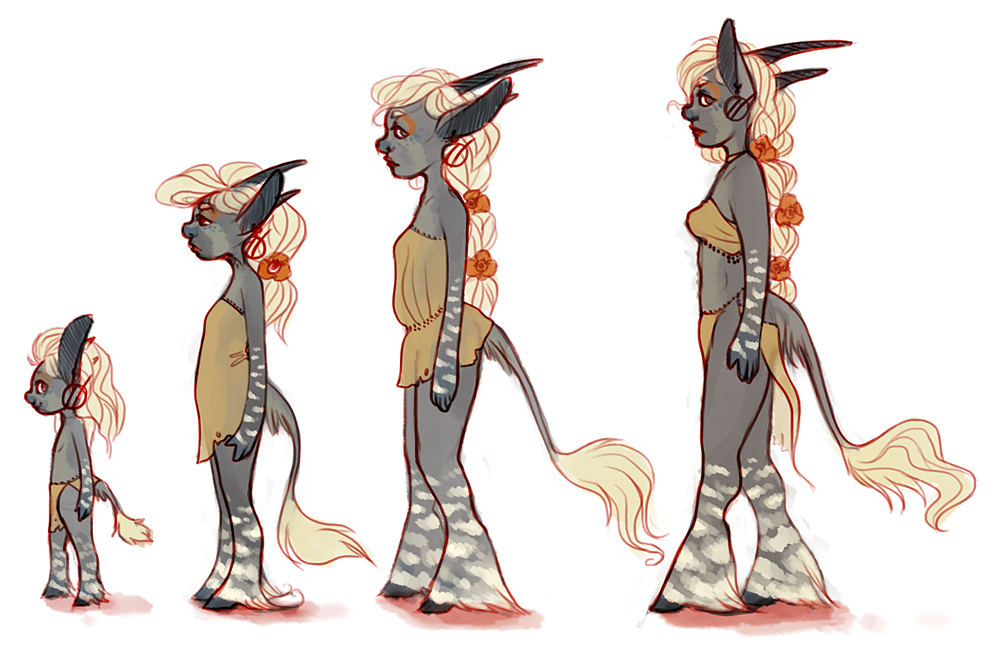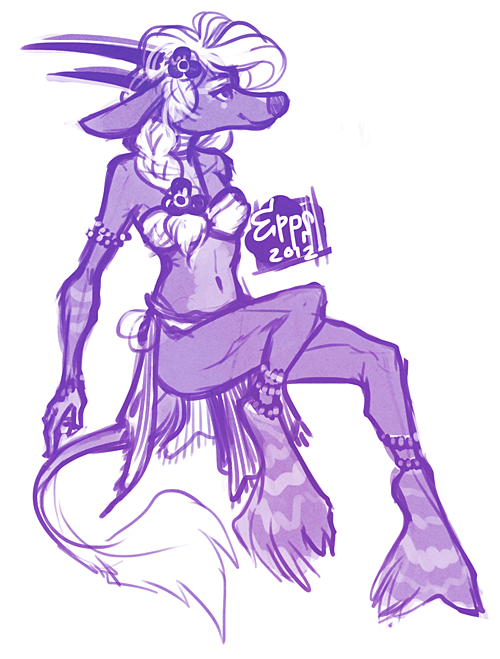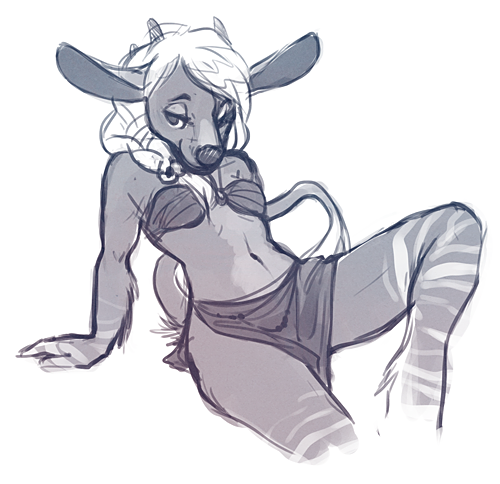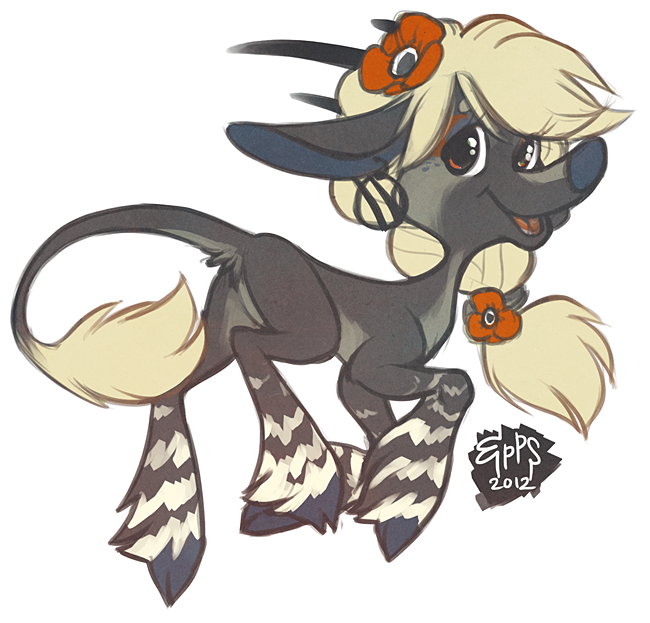 Art by Others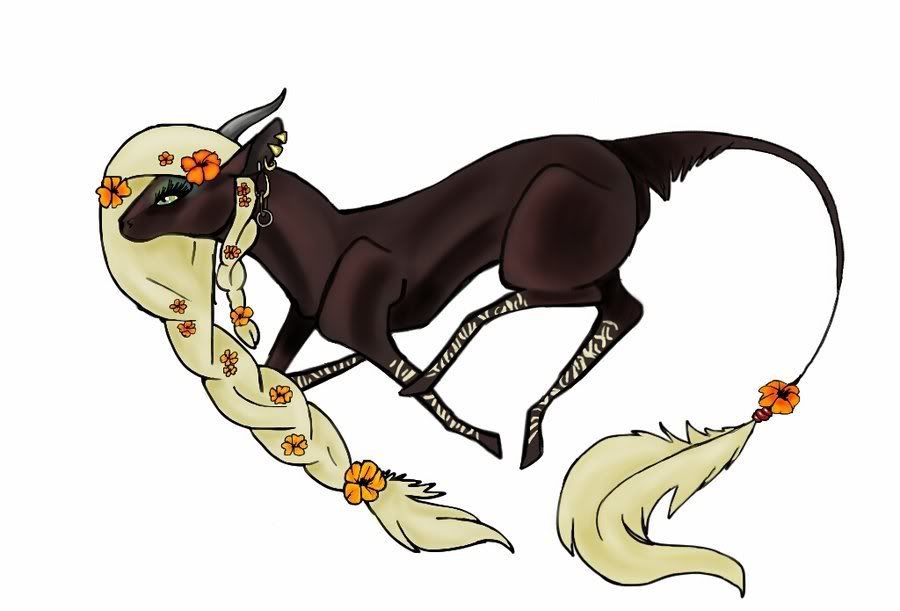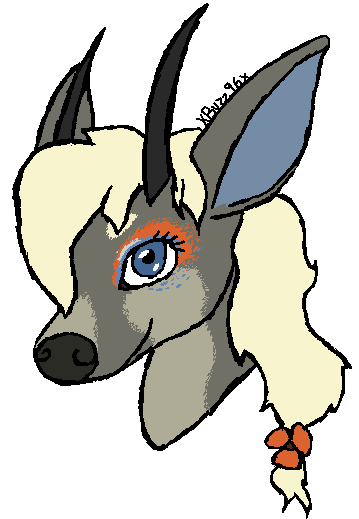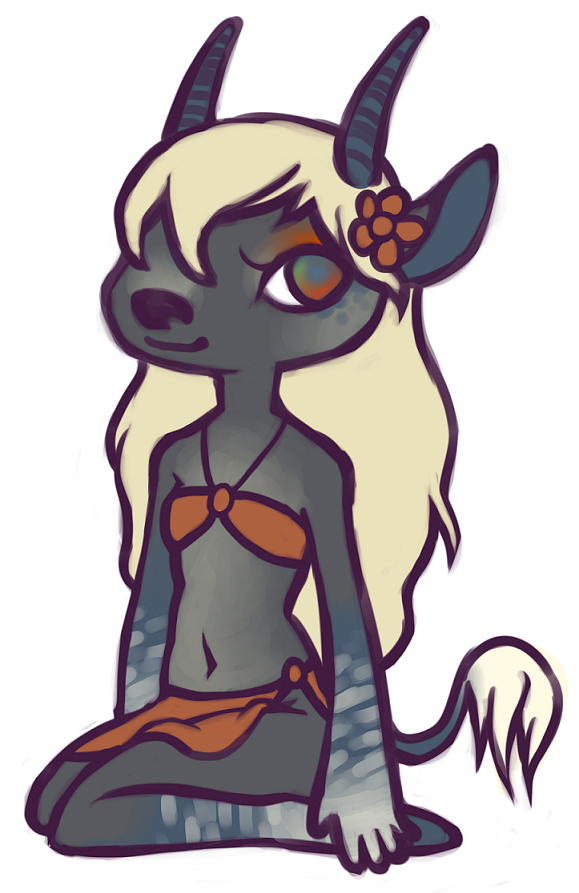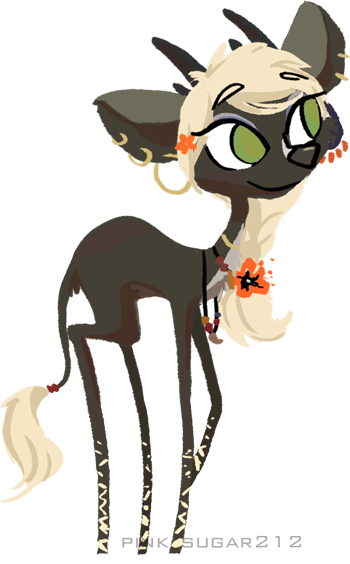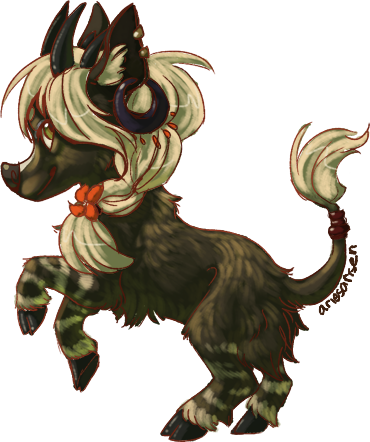 Toybox
Neomail to add your name to the quilt! c: I accept 88x31 and 50x50 buttons.