This page is still under contruction.
LuckyWolves, better known as LW, was my first pet and the only pet I created on my account,
fuzwolf
. She was also the first pet I ever roleplayed with in the Lupe Chats. She has changed alot through the years I've had her, and she is still changing as I perfect her as a character.

Awesome description goes here.
More words can go here.
DESGIN GOES HERE
More words go here.
LW has the highest stats of all of my pets. I used to spend lots of neopoints on her to give her high level and decent stats. As of right now, I am not training her. Her stats are as listed below..
Full Name
: LuckyWolves
Owner
:
fuzwolf
Gender
: Female
Level
: 15
HP
: 31/31
Age (in hours)
: 81873
Strength
: 27
Agility
: 23
Defence
: 16
Intelligence
: 17
Occasionally, I roleplay LW at my guild or over neomails. Her roleplay stats differ from her neopet stats.

Name: LW
Gender: Female
Age: 22 (in human roleplays)
Status: Deceased/Ghost
Here are some simple questions that you may want to ask about my ghost lupe, LW. So you don't have to neomail me and ask, I had answered them here. But if you have a question that is not answered here, then feel free to neomail me by clicking
here
.

Battledome?
Not at this time, please.

Script Roleplay?
In my guild, yes. Over neomail, maybe.

Novel Roleplay?
Not at this time, please.

Art Trade?
Not open at this time.

Gift Art?
All gift are is happily welcome.

Relationship?
Friends only right now.

Link?
Only if we have roleplayed the pets together before.
In the box below is the art I have received from users on neopets of LW. Some are from trades, some are requests, and others are gift art people have given to me.
Click and drag to view full image.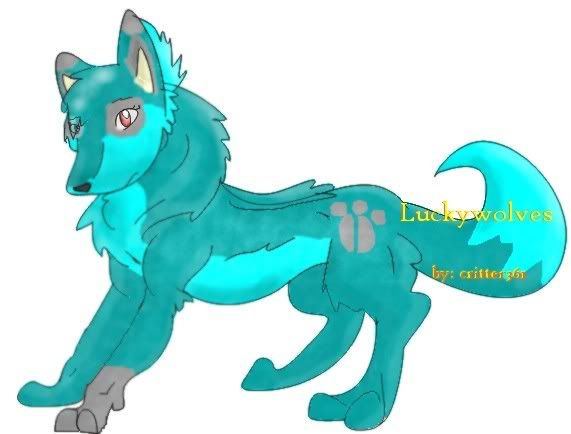 In order of image;
triss_ze_swordmaid
,
Neoisiox
,
Rapituki
,
Dark_wolf090
,
Hack_Erkel
,
Zaechikc
,
Kyrii_Girl55
,
Gremlins
,
Guardianpinkneko
I have collected quite a few adoptables of LW over time. Here are the adoptables I currently have.