MARYANN'S AGENDA
Hello there! You've stumbled upon the corner of Neopets that about me and my adventures on Neopets. This is my
agenda
. Here I
track
all of my current neopian excursions, goals, and achievements, as well as
plan
and
organize
my future endeavors. You can learn all about who I am as a neopian and as a person, what I hope to do, and who I hope to become. I will update this page as regularly as I can. Feel free to poke around, and thanks for stopping by!
And of course, my
neomail
is always open if you'd like to contact me about anything you read here.
Note To Self
Blog
24 July 2014 I've been quite busy this summer working and tutoring. I have had less time for Neo than I would have liked, but I'm trying to make up for it now! Since I last posted I celebrated my birthday, which was wonderful, and one of the gifts I got was a brand new drawing tablet! I hope to draw lots of new art with it now.
I've seen several people who have taken a
lot
of inspiration from this portfolio for their own.
It is not difficult to write Inspiration from seoulful.
If you cannot spare 25 characters in your whole layout to give some credit to a copied design, then please don't visit my pages at all. You may think you are fooling people but you are sorely mistaken.
About Maryann
At A Glance
NAME: Maryann
AGE: 23
BIRTHDAY: June 16
TIMEZONE: Eastern Time (NST +3)
LOCATION: New York
About Me
I'm Maryann and I live in the US. I am currently pursuing my Master's degree in Adolescent Education (Grade 7-12) Earth Science to fulfill my dream of becoming a science teacher. I am a self-proclaimed Dr. Who obsessive, Harry Potter fanatic, and MLP Brony. When I stress, I tend to drink too much coffee or tea and play the piano. I live with my three cats. Christmas is my favorite holiday and I tend to obsess over it. I collect coffee mugs and scarves. I love food. I focus my spare time on art, graphic design, piano, and clarinet.

Favorites
HOBBIES: Piano, cooking, baking, exploring caves, getting lost in books, drawing, stargazing, filling in journals, making lists
BOOKS: Harry Potter, Perks of Being a Wallflower, The Wanderer, Looking for Alaska, The Book Thief, Ender's Game
TV: Criminal Minds, Sherlock, Top Gear UK, New Girl, The Big Bang Theory, Doctor Who, NCIS, Teen Wolf
MUSIC: Sara Bareilles, Greg Laswell, Jillette Johnson, One Republic, Betty Who, Regina Spektor
MOVIES: Pitch Perfect, Perks of Being a Wallflower, The Family, La Vita E Bella, Tangled, Little Miss Sunshine
Likes
The color green, tea, sweaters, sheet music, cupcakes, cats, autumn, craft stores, paintings of oceans, caves, thunderstorms, cooking, scented candles, Christmas, reading, scarves, coffee mugs, Boston, string lights, hot chocolate, pillows, picture frames, waterfalls


Disikes
Bad science, poor grammar, sad movies, ignorance, asparagus, missing common sense, greed, durian, heavy metal music, poor drivers, disorder, large crowds, tardiness, theft, lavender, humidity, moths, beets
About seoulful
In General
I like to chat on the PC, AC, and lurk the GC and NC boards. My favorite Neopets game is Meepit v. Feepit, but I'm best at Volcano Run II when I have the patience to play. I have a few Neo-obsessions, which include: plumpy, meepits, slorgs, candychan, isca, and of course cupcakes. I like to reminisce about old Neo and customize my pets. When I have time, I like to create characters for my pets.
Main: seoulful
Seoulful is my main account. I am online almost daily. My permanent pets on this account are Loveish, Maryanne_ and Parola. I plan to move Enseoul to this account. I play games and earn trophies,
collect avatars
, work on my gallery, invest in the stock market, and occasionally restock (albeit badly). On this account is my cupcake adoptables site,
All of the Cupcakes
and my
cupcake gallery
.
All of the Cupcakes
All of the Cupcakes
is my first and only site. I make custom cupcakes for requesters and premade cupcakes adoptables in my spare time. I love making digital cupcakes because it is relaxing,
allows me to be creative
, and they make people happy. AotC has been open since late April of 2012, and I'm thrilled to say the site has done nothing but grow. I am honored to be a part of the site community. AotC inspired my
cupcake gallery
.
Side Accounts
My side accounts are: constancyx0x, emaysee, and sushirolling. These accounts house my other permanent pets: Fancify, Fyotus, Enseoul, Wheniski, Luttosa, and Swel. constancyx0x used my be my old main account from 7 years ago.
The Most Beautiful of Friends

KATE
- Kate is a bundle of fun, love, motivation and energy. She always knows the right things to say and she can always make me laugh. Kate is
simply incredible
. What I admire most about her is her drive to be amazing at everything. Not only is she magical at game trophies, she is also
immensely talented
at graphics, CSS, story-telling, and button-making. I just love this girl.

ANH
- I secretly admired Anh from afar for the longest time. Anh is witty and creative, and she is the most amazing graphics/layout creator I had met to date. She is very easy to talk to,
extremely generous
and sweet, and she makes every conversation enjoyable. The best way I can describe her is
classy
. Anh gives very sound advice and always seems to remain calm. She is the greatest and I love her dearly!

SARAH
- I first met Sarah when I joined The Neo Project, and she was one of the members I talked to first (and stalked first) on the guild boards. She's absolutely
charming
and very kind. Her
exceptional thoughtfulness
is her most admirable quality. Sarah inspires me to work hard, never give up, and try new things. I love Sarah and I always look forward to talking with her.

NINA
- I met Nina recently, but I can't remember my time on Neo without her. Nina is a bundle of joy and love and beauty and spirit. She is
hilarious
and I love her simple, down-to-earth,
tell it like it is
style. I always walk away from our conversations crying with laughter. I love how we can always pick up where we left off. She is super talented at making graphics. Nina is just a fantastic person to talk to.

SPACE
- Space is my greatest late-night buddy to talk to when I can't sleep. Her opposite timezone makes her the best companion and she somehow tolerates my exhaustion, my rants, and my bursts of crazy. The best thing about Space is that
our minds are in sync
. She always seems to know what I'm thinking and says it out loud. In fact, she just always knows what to say.
I trust her
with everything.

RICO
- Rico is my go-to when I need a smile or a pick-me-up. As a fellow site-owner, he is
endlessly supportive
and caring. He's really the
kindest
guy I've met on the site. I love talking to him. His buttons are truly gorgeous and inspire me to be more creative. I love his positive attitude, and his willingness to tolerate my rants when I need to talk.

CAM
- Cam and I were meant to be together as a classy duo. My favorite part about Cam is his
sass
and his big heart. Cam never fails to be
exuberant
and enthusiastic about everything around him. He is a mind-blowing graphic designer with a distinct modern style. I literally cannot talk to Cam without smiling or laughing. He is simply perfect.
Goals
Below are lists of general goals I am currently working towards completing. These goals are updated monthly as more and more are completed.
Currently Working On
Monthly Goals
Have 30 Seasonal Cupcakes
Buy 7000 junk items for Rubbish Avatar
Reach 315 avatars
Re-make all pet lookups
Pet Goals
Train Enseoul to even 80s
Work on Luttosa's petpage layout
Draw Loveish
Comeplete 3 art trades
Trophy Goals
A trophy in every avatar game
Kadoatery
Spinacles
S.M.E.L.T.
Wrath of the Snowager
Ultimate Goals
Go Pink! (Earn the Kadoatie avatar)
Earn the Neopian Times Star avatar
Complete cupcake gallery
Own a UC Darigan Jubjub
Own a UC Grey Peophin
Earn 50 game trophies
Avatar Goals
Working On / Hoping For Daily





Working On When I Have Time





Looks Unlikely At This Point





Neopoints
Last Updated: July 15, 2014
Food Club Bets

BETS PLACED
120


BET TOTAL (NP)
363,340


WIN TOTAL (NP)
767,088


NET DIFFERENCE (NP)
+ 403,748
Stock Portfolio

QTY BOUGHT
44,000


PAID (NP)
656,000


MKT VALUE (NP)
668,000


CHANGE (%)
+ 1.83%
Accomplishments
These are the accomplishments over years 4 years on my main account in which I take great pride. Many of these would not have been possible if not for the wonderful goal-oriented guilds I have joined, including The Neo Project, Brutal, and Ambition.




Enseoul




Name: Enseoul
Species: Draik
Color: Water
Occupation: Siren
Role: The Mythological Creature
Pet Goal To-Do:
 ☑ Petpet
 ☐ P3
 ☑ Customization
 ☑ Design/Art
 ☑ Story
 ☑ Petpage
Character: She was once a beautiful girl whose innocent actions were mistaken for witchcraft. She was banished and cursed with eternal decay and age, yet her beauty remained to anyone who looked at her. She takes out her anger on sailors who journey by her isle. The sailors are reduced to lifeless bodies buried deep within the siren's lands. But what of their souls?

Likes:Grey Clouds, Wind, Beauty, Power, Silence
Dislikes: Sailors, Warmth, Mirrors, Bones, Ships

Visit Enseoul: Lookup | Petpage
Parola




Name: Parola Tristezza
Species: Kacheek
Color: White
Occupation: Former Hostess
Role: The Manic Twin
Pet Goal To-Do:
 ☑ Petpet
 ☐ P3
 ☑ Customization
 ☑ Design/Art
 ☑ Story
 ☑ Petpage
Character: She was once a kind hospitable kacheek who cared for lost and wandering of the Haunted Woods. One night, an unknown krawk arrived at her doorstep, asking for shelter. That night her daughter died. She never recovered, and now sits alone in her mansion, devastated, vengeful and unbalanced. She waits every day for the krawk to return, a dagger in one hand and her daughter's photo in the other. She barely acknowledges her siblings, unwilling to love anyone anymore.

Likes: Silence, isolation, darkness, full moons, gowns, tea, sweet pea
Dislikes: Visitors, noise, children, summer, coffee, birds

Visit Parola: Lookup | Petpage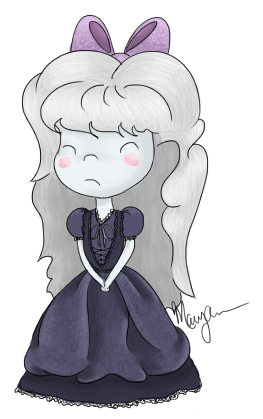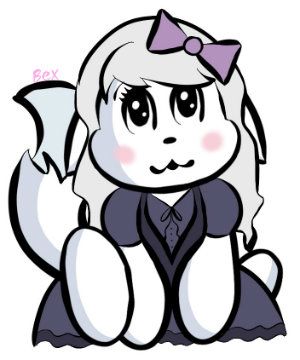 Luttosa




Name: Luttosa Tristezza
Species: Kacheek
Color: White
Occupation: B&B Assisant
Role: The Lost Daughter
Pet Goal To-Do:
 ☐ Petpet
 ☐ P3
 ☑ Customization
 ☑ Design/Art
 ☐ Story
 ☐ Petpage
Character: She was once a bright and happy child. She lived in the woods with her mother. Lu loved nature, and had the gift to see the beauty in everything, even the solitary people who would visit her home. Lu was tending to a visitor of her mother's bed and breakfast when she was killed by that very stranger. Her mother found her minutes later, but it was too late. Lu's legacy lives on in a haunting way within the dense trees of her favorite forest, as if killing such a pure person shifted the forces of nature.

Likes: Nature, sunshine, laughter, fairy tales, adventures, family, fantasy
Dislikes: Thunder, shadows, anger, arguments, snakes

Visit Luttosa: Lookup | Petpage
Fancify Tristezza




Name: Fancify (Fee) Tristezza
Species: Kacheek
Color: Christmas
Occupation: Hostess
Role: The Caring Twin
Pet Goal To-Do:
 ☑ Petpet
 ☐ P3
 ☑ Customization
 ☑ Design/Art
 ☐ Story
 ☐ Petpage
Character: She is as hospitable as her sister is not. She is a homemaker by instinct and she takes care of the home the shares with her siblings. Her closest companions call her 'Fee' and love to help her prepare for her enormous annual Christmas celebrations. Fee is most anxious over the mental state of her twin sister, but is often too preoccupied with her bed and breakfast duties to fret. Her smile is bright, but almost too bright, as if her sister's haunted past also affects her in the deepest way possible.

Likes: Visitors, holidays, music, cookies, candles
Dislikes: Sharp objects, yelling, silence, photographs

Visit Fancify: Lookup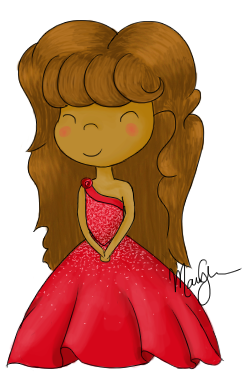 maryanne_




Name: Maryanne
Species: Usul
Color: Green
Occupation: Baker
Role: The Homemaker Sibling
Pet Goal To-Do:
 ☑ Petpet
 ☐ P3
 ☑ Customization
 ☐ Design/Art
 ☐ Story
 ☐ Petpage
Character: No one is ever hungry in her home, and no one is ever a stranger in her heart. Her big heart and big dreams make up for her tiny outer shell. Don't let her proper demeanor fool you; she loves to have fun as much as anyone! As long as cupcakes are involved, of course. Maryanne is my sort of mini-me. She was adopted from the pound two years ago and given to me by my best friend.

Likes: Cupcakes, frosting, sprinkles, sugar, friendship, parties
Dislikes: Vegetables, sad occasions, being alone, school

Visit Maryanne: Lookup
Loveish




Name: Loveish
Species: Aisha
Color: Halloween
Occupation: Homemaker
Role: The Loving Mother
Pet Goal To-Do:
 ☑ Petpet
 ☐ P3
 ☑ Customization
 ☐ Design/Art
 ☐ Story
 ☐ Petpage
Character: Loveish is the silent head of her neofamily and the motherly figure for her siblings. She is strong, protective, and unconditionally loyal to the ones she loves. She is fluent in all unspoken emotions, seemingly able to empathize without ever asking how someone feels. She lives in a silent reverie. Her thoughts change with the same patience as the autumn leaf colors.

Likes: Family, Autumn, hugs, arts and crafts, literature
Dislikes: Fighting, anger, chaos, humidity, being late

Visit Loveish: Lookup
Treasures
Below are some lovely gifts and adoptables from some incredible, talented friends. All of these are so special, and I couldn't be more appreciative for the people who took the time to make them. You are all wonderful!
Adoptables and Gifts
Fonts
All font were made by me for my use only unless otherwise stated.
Lyrical




All of the Cupcakes


Name


Links
Favorite Sites
Below are the sites I consider my go-to sites in their respective categories. These sites are of the highest quality in the site community.







Sitely
Link Back?
Agendas and Portfolios
Below are links to the agendas and portfolios of my friends and guildmates.


Credits
Any theft will be reported immediately. Please do not take and use any of my coding or content, or replicate this design for your own use.
Coding and content by Maryann (seoulful) for my use only.
Base anchor sublink CSS referenced from Anna's CSS.
Background by Subtle Patterns.
Bullets by Bedazzled.
NEOPETS and all related indicia are trademarks of Neopets, Inc., © 1999-2014. ® denotes Reg. USPTO.
All rights reserved. Use of this site signifies your acceptance of the Terms of Use.