Pohauppa & the pixie squirrel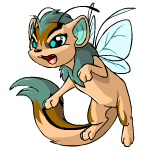 Hiya, Nise! I go by the name Kyuubi, and as most of the PC are, I'm applying for Pohauppa for the purpose of trading. ^v^
I am an artist and a writer, and a bit of a coder as well; definitely not a pro by any means, but I love making things and Neo is where I unleash much of the creative rainbow! Nicolas Cage is a constant source of inspiration, and xweetoks are my favourite neopet.
In RL, I'm a Malaysian citizen; I foster stray cats and cuddle my own, and I'm struggling to learn Arabic (but its ok, I love the language) - also, I think I want to be a mechanical engineer someday! Not to mention, my heart belongs to Pokemon and its characters!
My accounts are x_wolves, kyubah, dawnvixen, megablaziken and bursyamou.





Back to Pohauppa - while she is gorgeous, one of the pets I've admired since I was 6, there is only one grandfathered pet I would honestly love and care for - the unconverted faerie xweetok. My final goal is of course, the most out of reach - I have no UCs, never have since the conversion, and nothing worth to even trade for one. My best characters lies in my xwees, and my last dream is the grandfathered faerie xweetok. I do think that Poha can help unite me with my visage, my pixie squirrel.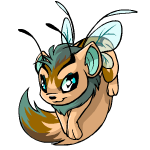 My favourite achievements are probably the time I won the overall rank in the Beauty Contest (20 September 2013 with Mwex, who I have adopted out), as well as three of my pets, Pyrana, Hokkan and Jakkku. Pie and Kan are both cheaply painted xwees I adopted, but they are my favourite pets at the moment! They have my favourite characters, for one; Hokkan has two silver BC trophies and even is in the BC right now (spare a vote?), and I worked the hardest on his pet page. When I found Pyrana UFA in an obscure, German adoption agency, I knew I needed to adopt her, and it was quite a journey to get her, but I did in the end! As for Jakkku, I traded for him a long time ago and I've come to really adore his narcissistic personality. I've never spent so many neopoints in my life for his customisation, and it's not even complete haha. I do like the story I've planned to write for him, though!
(Jakkku's lookup is glitchy I'm afraid, I don't know how to fix it! So his link leads to his pet page directly.)
I'm tacking this on since I forgot to mention earlier; my future goals include a minimum of 3 BC trophies for all my pets (already accomplished with one pet, whose name happens to be blocked and can only be seen on the Neoboards :c) and have my pets listed here:
That beautiful site? It lists Neopet characters! I want all my characters to be up there - of course, following my own principles, I want to make sure all of my pets' pages are 90% done before they go up there, which will take a while. But I don't want more people than necessary stumbling upon my funny WIPs and pets who are being redesigned over and over again due to dead muse syndrome!

Now my favourite item - no lie - is the Wind Up Faerie Xweetok! With my last goal being a UC faerie xweetok and all, I fell in complete love with these mechanical, fluttering cuties. They were given free as a Daily Quiz prize two years ago, so they were cheap and adorable and animated and I hoarded about 800 of them! (drag the screen below to URL bar to see my collection hehe)
But sadly the wind up children became a lil more pricey, so then I found the Purple Xweetok Hand Puppet to collect instead! I've paused my hoarding though, since they've become more expensive too.

I'll have to end this here; I'm currently caught up in a whirlwind of examinations, and I have a lot of class today! ;v; Sorry in advance for such a simple setup here, I only learned of princess Poha UFA a few hours prior to the deadline -and most of this could not fit into a single Neomail.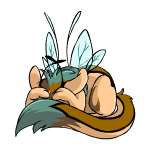 Thank you so much for sparing the time to read my application, Nise! Best of luck finding Pohauppa a new home!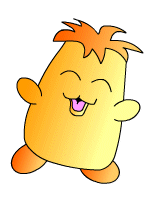 back to main page!