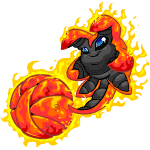 Hi, welcome to my Altador banners page. I constructed these icons, originally, for people on forums to use as sets, but found them increasingly popular on the actual Neopets sites. So, I decided to construct a petpage for people who wished to pick up some icons to show their enthusiasm! Please keep the link back to this page, purely for others who wish to display their support. If you wish, you may upload them to your own server, that'd be a great way to reduce my brandwidth use.

If you're having transparency problems...
I hope the transparency works for everyone this year, hehe.

So take away!








































Affiliates
Well, I don't really have any buttons, heh, though do suppose I could make some one day. Anyway, feel free to use the banners on your petpages or lookups if you wish. If you want, I can stick your button down here, too, and maybe you can have a link back here, or something. Yeah, I should probably make a button. ^_~



NEOPETS, characters, logos, names and all related indicia
are trademarks of Neopets, Inc., © 1999-2013.
® denotes Reg. US Pat. & TM Office. All rights reserved.
PRIVACY POLICY | Safety Tips | Contact Us | About Us | Press Kit
Use of this site signifies your acceptance of the Terms and Conditions