Hello guest! I am LittleBit_BMW2005, the Guardian of Screenies.

Below you will find the screenies Mama has created. =) They may not be in the neatest order but they are still enjoyable! Ever since the mishap of deleting the page coding (a while back)she did her best to fix them. They are for the most part in chronological order (as best as she can recall :P). You will also find awards received and links to other Screenies we have enjoyed. Never fear NMing Mama if you like what you see. :) Just remeber with her family of 4 and us Neopets she can be uber busy. She does try to answer NMs in a timely manner, though. She is also happy to look at Screenies you may have if you just let her know where they are.

Thanks for visting!!! Hope you enjoyed your visit!! Be sure to visit often to see new additions & tell your friends about us!

Have an awesomely wonderful day!!!

If you are in need of A Neopets account or just need a spare account, click below.

*~*~*~*~* Misc. Screenies *~*~*~*~*


This is a screenie Rach made for me and is the one that got me hooked on doing my own.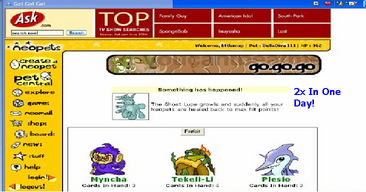 Rach's Pets~~Aren't They adorable!! (She now has the LabRay so the appearance of one or more of these pets will likely change. :P)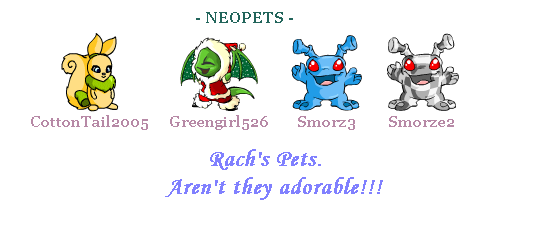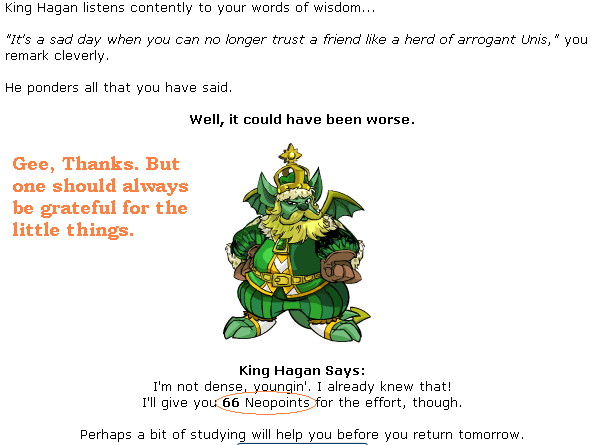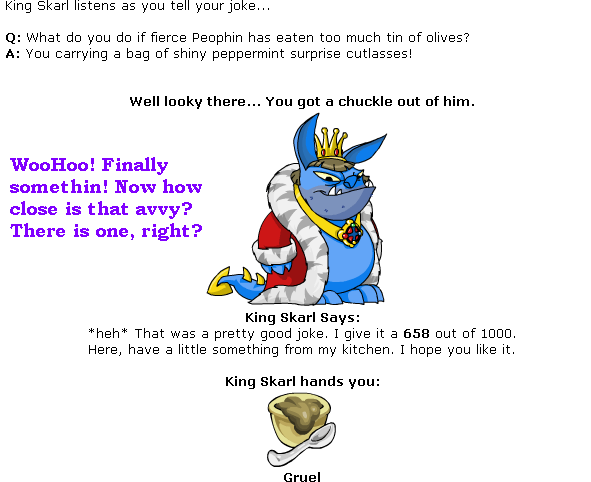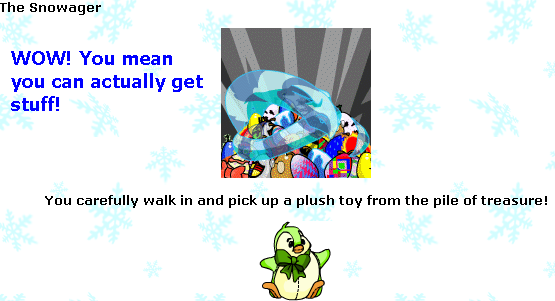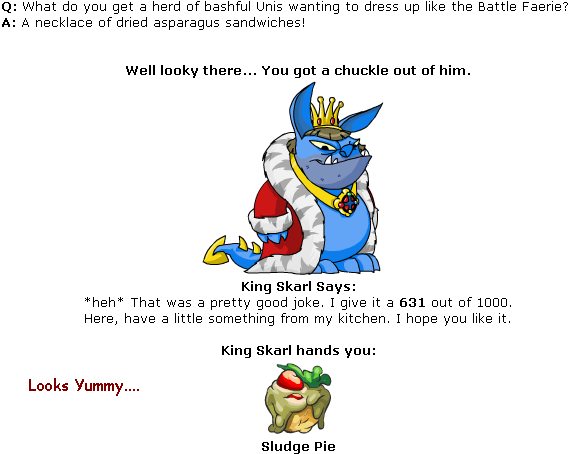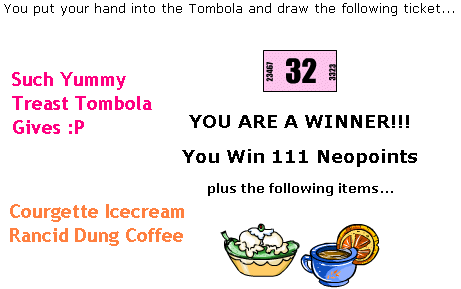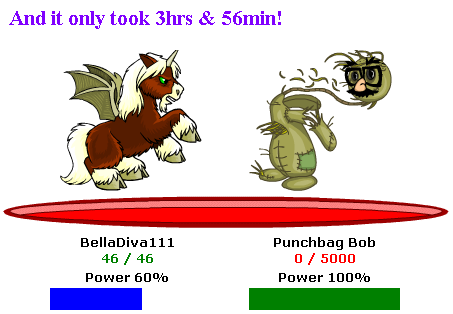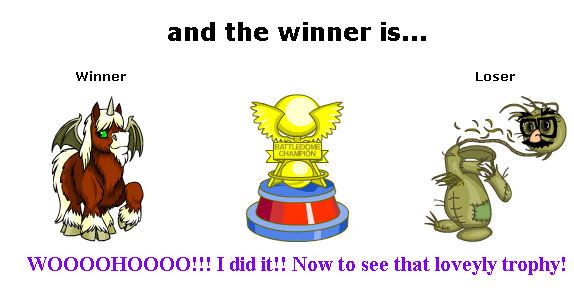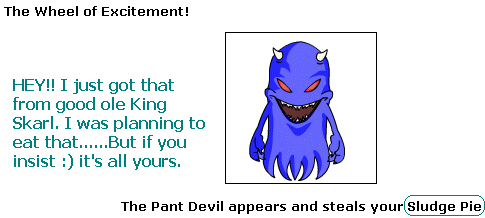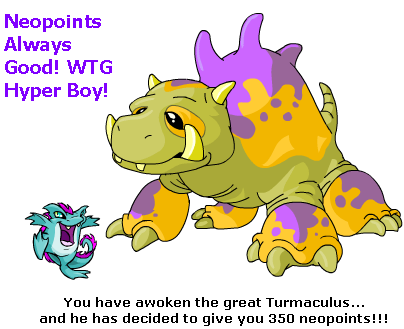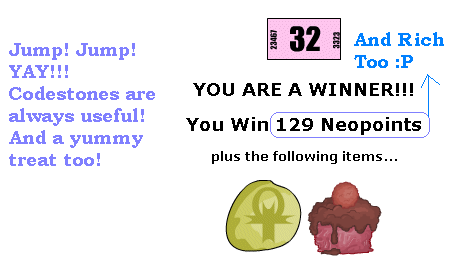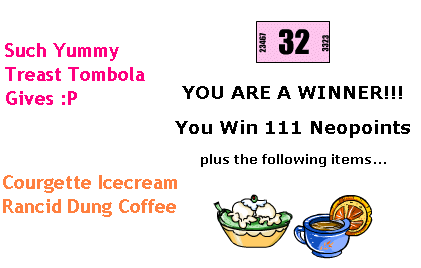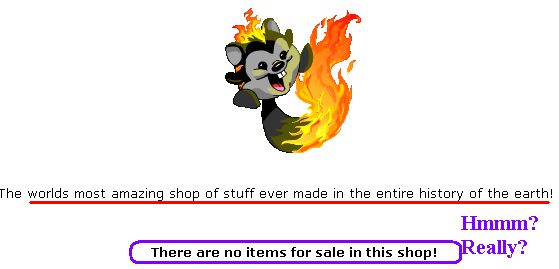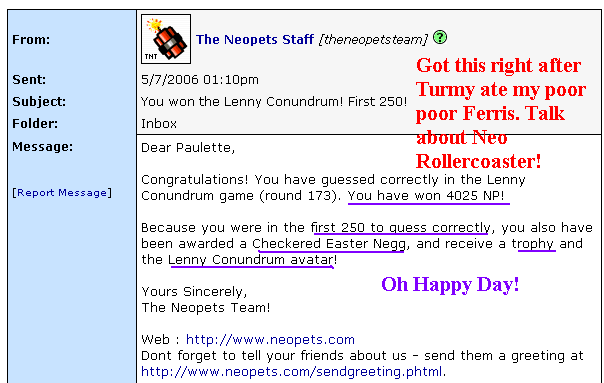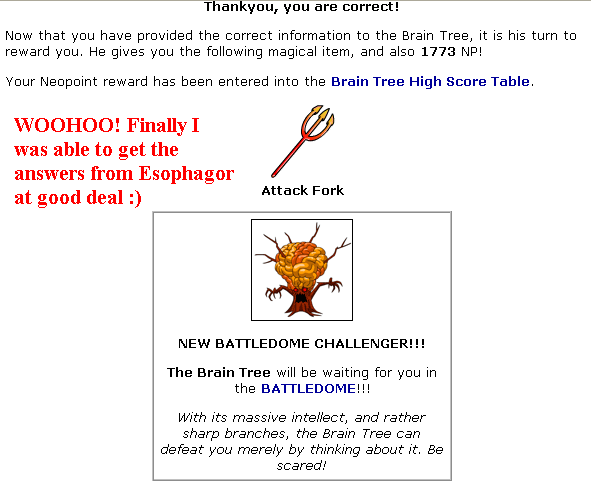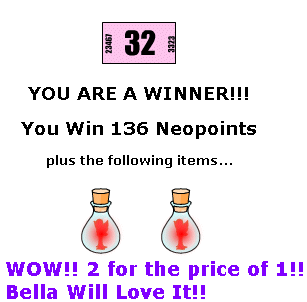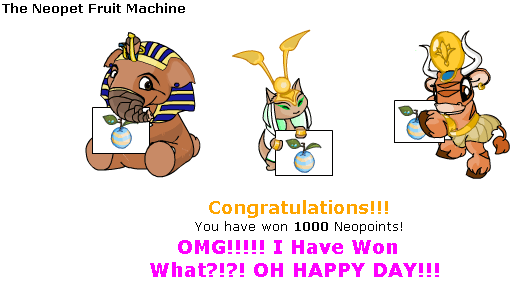 *~*~*~*~* Lab *~*~*~*~*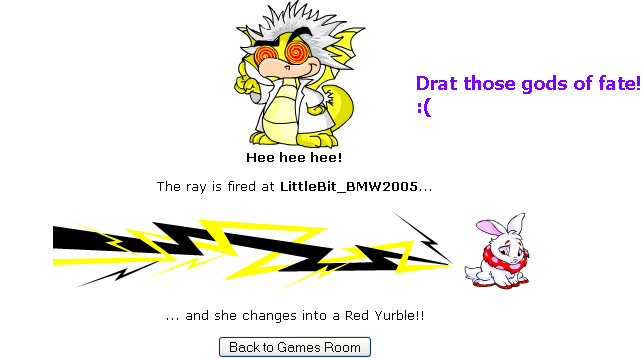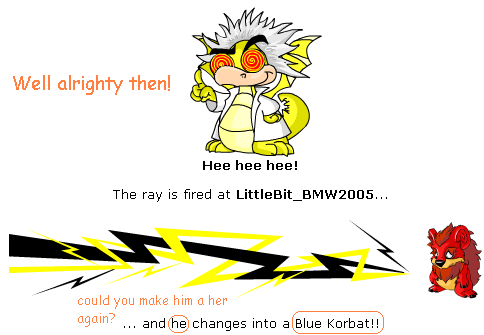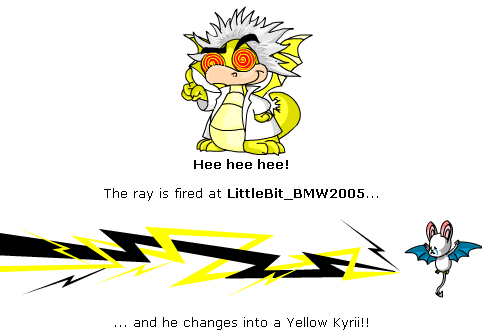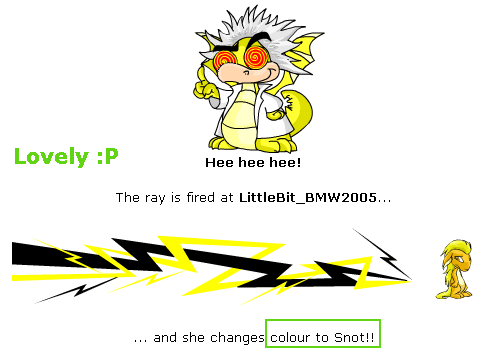 *~*~*~*~* Avatars *~*~*~*~*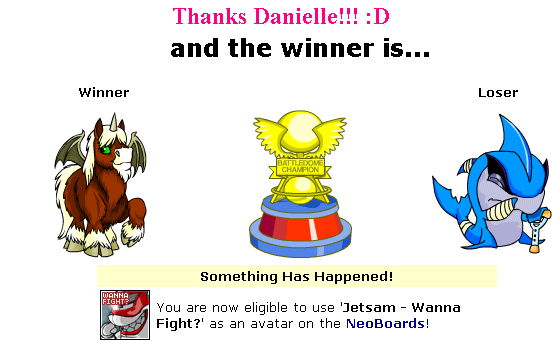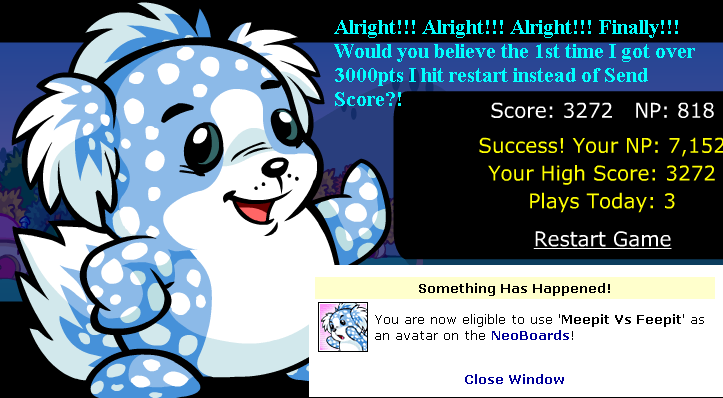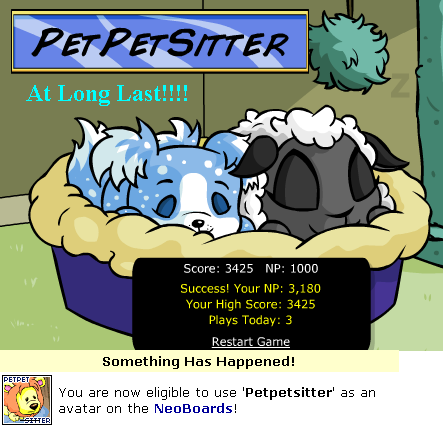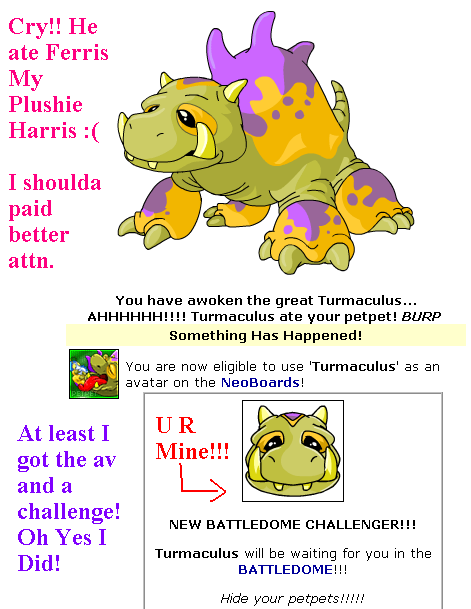 *~*~*~*~* Neoquest *~*~*~*~*


Sadly, some of these may not be in the best order. You see, I didn't stop to update this page in the middle of play. It was several days later. :P Hope you enjoy them any way.

*~*~*~* Fountain Faerie Quest *~*~*~*


I finally got one and thought it deserved it's own section!



Say What! A second one? WOW! Thank you Powers that be! Now, to decided who to use it on. =P

*~*~*~*~* Petpet Talks *~*~*~*~*







*~*~*~*~* SHH & RE's *~*~*~*~*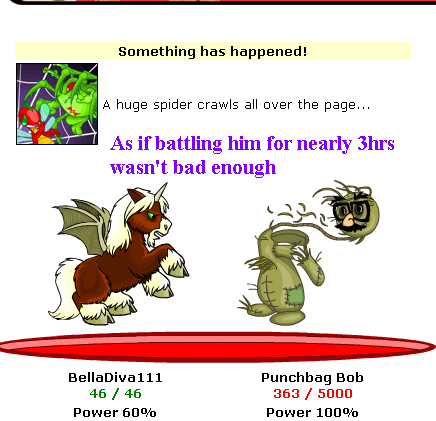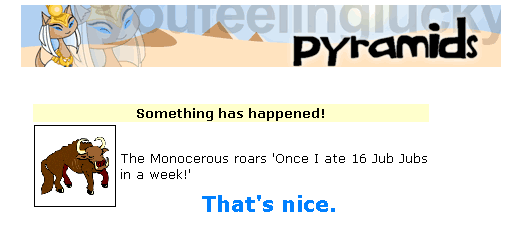 *~*~*~*~* NeoMail *~*~*~*~*






*~*~*~*~* NeoBoards *~*~*~*~*







Some of the things you see can be real disturbing :/

*~*~*~*~* Trading Post *~*~*~*~*




*~*~*~*~* Fan Mail *~*~*~*~*



*~*~*~*~* Awards *~*~*~*~*


7-22-2006



12-29-2006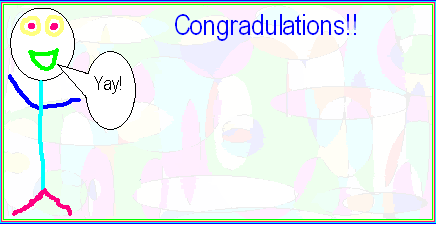 12-29-2006



01-01-2007



01-15-2007


*~*~*~*~* Links *~*~*~*~*


Wonderful Screenies By A Friend, Tamara =)




My Best Friend's Screenies




Made me laugh...ALOT.




You can learn to make 'em too! :)
This is the one I used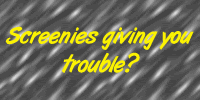 Because this one didn't exist yet




Screenie Directories

Where I Am Listed





Other Directories I Am Not Listed In...Yet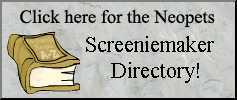 Wanna Link Back To Me? Copy Code Below