Welcome!
Zapping Your Dream Pets (ZYDP for short) is a group of kind and friendly Neopians who are dedicated to helping others obtain their Dream Pets. ZYDP has been happily granting wishes since July 2008. ZYDP is not just part of a fad...we're here to stay! And we want to grant your Wish! :)
What we do: ZYDP maintains this public wishlist. We use our lab rays to zap Neopets, and then we give the pet to whoever wished for a pet with that colour/species combination.
Through the years ZYDP has expanded and currently we keep several active pages that help fellow Neopians obtain their dream pets: These are: Adoption Agency, Extra Paint Brush Clothing Page and Magma Custom Page.
ZYDP is also a friendly and active guild open for everyone to join.
To learn more about ZYDP pages, use the menu on the left.

If you want to take a peek at the guild and the special treats we have for our members, use the menu on the right.

Rules
Specific rules are given on each page. Please read them before you apply for anything. To make it easier at the first sight, here's a list of general rules:

Everyone can:
List up to 3 dream pets on a public wishlist.
Use the wishlist to rehome their pets.
Adopt a pet from the adoption agency.
Get Paint Brush clothes for their unclothed pets.
Request a magma custom.
Volunteer to dip pets magma for those who don't know their magma time.
Sign up to become official ZYDP Zapper.
Join the guild :)

ZYDP Zappers additionally can:
List their UFA pets at the adoption agency.
Add their spare Paint Brush clothes to Extra PB Clothing page.
Have the wishes they granted recorded (only pets granted through ZYDP public wishlist count) and be ranked up on the Zappers List page.

ZYDP Guild Members additionally can:
Participate in guild activities.
List their dream pets that are not available through labray on the special wishlist page.
Add their np/nc wishlist pages to guild's wishlist page directory.
Chat on the guild's board and have lots of fun :)

ZYDP Wishlist
ZYDP's aim is to help other players achieve their dream pets. To reach that goal, a wishlist page was created. Everyone can list up to 3 dream pets on that page. However, only pets that can be obtained through labray can be listed (no draiks and krawks, sorry). We hope that through this wishlist we can find lovely permanent homes for the pets we zap. Most of the zapped pets are adopted from the pound and re-homed when they get zapped into a desired pet/colour combo.

www.neopets.com/~ZYDP
Everyone can:
List up to 3 dream pets.
Use the wishlist to rehome their pets. (if you do so, please neomail the person who is in charge of wishlist, so she can remove the wish).
Before you submit a wish PLEASE read all the rules written on /~ZYDP page.
Want to see how many dream pets we granted so far? We keep a record of gifted pets on Happy endings page:
Zappers List
Do you also like gifting pets to those who truly wish for them?
Feel you could use the wishlist and/or adoption agency to do so?
You have some spare PB clothes stuck in your closet and would like to transfer them to someone who needs them?
If you answered "yes" to any of the above, then we were looking for YOU!
Help the ZYDP project running by joining the official ZYDP Zappers List:

www.neopets.com/~ABoriForever
ZYDP Zappers can:
List their UFA pets at the adoption agency.
Add their spare Paint Brush clothes to Extra PB Clothing page.
Have the wishes they granted recorded (only pets granted through ZYDP public wishlist count) and be ranked up on the Zappers List page.
Remember: gifting is nice thing to do so, but you are NOT obliged to gift. Do so only if you feel you want. If you like the pet you zapped – keep it. You deserve to get your dream pets too :)
ZYDP Adoption Agency
Sometimes Lab Ray zaps a pet into something lovely, yet not listed on the wish list page. To give those pets loving homes, we created an Adoption Agency.
Everyone who lists their pets can state their own adoption rules. Yet, most fosters at ZYDP tend to have simple sets of rules and creating an application won't take you much time. We encourage fosters to make the application process easy and applicants to act nice and honest.

www.neopets.com/~Derian
Everyone can:
Adopt a pet from the adoption agency.
ZYDP Zappers additionally can:
List their UFA pets at the adoption agency.
ZYDP Extra Paint Brush Clothing Page
If you have a labray, you probably know what it is to have some unneeded Paint Brush clothing stuck in your closet. If you adopted a lovely painted pet from the pound, you might be seeking the Paint Brush clothes that were lost, when the previous owner pounded the pet.
In both cases, there's a solution:


www.neopets.com/~Merlynm
Everyone can:
Get Paint Brush clothes for their unclothed pets (you can only get the clothes that match you pet's colour: ex. Halloween aisha clothes can only be put and transfered back on a Halloween aisha).
ZYDP Zappers additionally can:
Add their spare Paint Brush clothes to Extra PB Clothing page
Magma Custom Page
Magma pets look absolutely cool, don't they?
To obtain a magma pet you need to go here:
www.neopets.com/magma/pool.phtml
And choose which pet you want to paint magma.
It is not as easy as it looks, because there is certain time frame (around 10 minutes) when you are allowed to dip your pet magma. This time frame is different for everyone and totally random. Note: if you pound a magma pet, it'll turn into a basic red colour. However, you can transfer magma pets and they will remain magma.
Unfortunately, some people cannot find their magma time (it might be because it's in the middle of the night, for example). To help them out, there is a Magma Custom page:

www.neopets.com/~Solaar
Everyone can:
Request a magma custom.
Volunteer to dip pets magma for those who don't know their magma time.
Sitely
Link back
If you wish to link to ZYDP, you will find buttons and banners for each page here:

Credits
Background and arrows:
Faerie image:
Colour codes:
Coding: Count
Content: ZYDP Guild and it's respective members.
NEOPETS, characters, logos, names and all related indicia are trademarks of Neopets, Inc., © 1999-2012.
About the Guild
**We are currently a private guild, but everyone is welcome to join!**
Simply mail Alix, Star or Cass for an invite :)


The Zapping Your Dream Pets Guild was created to gather people who wish to help others in achieving their dreams. Through years the guild has expanded and now it does not only serve as a chatting place for people with similar interests, but also offers many perks for those who decide to join us.
We have created an active community that helps to keep the ZYDP project running and is always there to support their members in various ways: by sharing tips and advices, motivating each other and giving helpful hand whenever it is needed.
What the guild members say about Zapping Your Dream Pets:
I love being a part of a community that is caring, welcoming, hilarious, and all working towards the same goal: to help people receive the pets of their dreams.

~Sarah
I like ZYDP because it is filled with the most selfless, kind-hearted neopian's you will ever meet! Becoming a part of this guild has been one of the best decisions I've ever made on neo!

~Bree
I like the ZYDP guild because we have a lot of fun while gifting dream pets to deserving people.

~Elisabeth
I like ZYDP because it is a way of working towards your own dream pets while also helping other Neopians! It is a fun way to meet people!

~Hannah
I absolutely adore ZYDP as a whole, our purpose as well as our dedicated and hard-working members! I've never joined a guild that felt "right" until I found ZYDP :)

~Alix
Guild Rules
Okay, so these rules are basically common sense, but they're listed here, just in case you want specific guidelines. :)
ZYDP does NOT have a guild shop, nor do we have a guild account. ZYDP does not collect items/NPs from its members. Anyone claiming to do so is lying and should be reported to Alix, Star, or Svana.


Please follow Neopet's site rules and terms of use. Anyone found breaking TNT's rules can and will be removed from the guild at our discretion.


Please enable Guild Mailings! To do so, go here and check the box next to "Enable Guild Mailings." This allows the ZYDP council to send Neomails to all members of the guild at the same time. (If you don't have this enabled, you'll miss out on the Neomails!) Sometimes important information is sent by Neomail. However, if you forget to enable guild mail, you can always find the most important news on guild's front page. :)


Stop by the guild message board frequently. We require a monthly post from our members, if this is not possible we do allow exceptions, but please speak with our current member monitor and work out something with him. Sorry, we just feel why join a guild if you are not participating in anything and only requiring 1 post a month isn't much. REMEMBER exceptions can be made if needed!


We would also appreciate if you would use proper English. No Chat Speak: when you talk lik dis somtims it hardd to understand. (:


Only post lab results if it is a colour change and includes the species. (ex: My SPECIES zapped COLOUR!) Posts not following these guideline can be removed at council/board monitors discretion/convenience regardless of other post contents.
Posts ONLY containing lab results WILL be removed ASAP. Please include the colour change along with other meaningful conversation text. This will help Star let you know if a wish is waiting to be added of your zapped colour combo. Catch Star at an advertising board to find out if your zap is waiting to get added.
*This rule could change further if the need arises.*


If you're going for a hiatus longer than a month and don't want to be removed from the guild, neomail the info to svana_.


If you are going to be in the guild on more than one account, make sure both accounts meet the expectations of dropping by at least once a month. We will not be keeping up with what account goes with what account, so just make sure to drop by on all accounts you are joining the guild in, but please only participate in the guild activities/polls from 1 account. If you do have a side in the guild we don't care what it is.. but please let us know so we can have a general idea of poll count.. to know if everyone has voted.


When advertising for ZYDP, remember to be polite and respectful to everyone that you talk to. Your attitude can reflect on the ZYDP guild as a whole. And we want everyone to like us, haha. ;)


ZYDP is a no-begging zone! We would love to help you adopt your dream pet, but please do not beg for anything.


If the guild message subject contains a link and the words "keep subject", please do not change the subject. The subject contains a link to new wishes waiting to be added to the official wishlist. We like to keep this link visible to all members in case they would like to grant one of those wishes before they are added to the wishlist.
This rule is exclusively for subjects linking to new wishes, while subjects linking to current guild events are helpful, it is not mandatory to keep them as the subject as the event is always linked on the guild front. *Note that council is allowed to override this rule as necessary*


Also, individual members of the guild may choose to donate to your (insert-what-you're-saving-for-here) fund. But as a whole, "Zapping Your Dream Pets: the Guild" does not provide Neopoints to its members. Sorry!


Have fun! (Yes, having fun is a RULE. We command it! XD)


Ranks
Here are the criteria for each of the ranks. Please check and make sure that you have been assigned the correct rank! (note: Council reserves the right to rank ANY member differently as we see it's needed)
#1: Newbie You've just joined the guild. Sign up to be on the Zappers List and introduce yourself on the boards!
(No one who has not granted a wish will be ranked above Newbie without at least 10 posts.)
#2: Lab Ray Kicker Granted 0-1 wishes
#3: Crazy Kookith Granted 2-5 wishes
#4: Mad Scientist Granted 6-9 wishes
#5: Dream Granter Granted 10 or more wishes
The Council

zeldeh

Bio: Hello there, my name is Alix. I love grundos and helping other people achieve their dreams. You can usually find me on the PC advertising our lovely guild. I love animals and anything that has to do with The Legend of Zelda. I'm also a big Diablo 3 fan, Wizard for life! I love making new friends, so feel free to neomail me sometime :)

ZYDP Position: Wish Tracker
Alix is in charge of keeping track of all the Happy Endings we help create. She runs the Wishlist Monitoring Page, Super Special Guild Member Dream Pet Wishlist where members can list up to three dream pets that cannot be created by the lab ray. She also hosts the Guild Webbie (the page you are currently visiting!)
Feel free to contact her if you have any ZYDP related questions! She is a big help, and knows a lot about the guild.


staronna

Bio: Hi, I'm Star! I'm on neo most of the time. Aside from my job and sleep and the hanging with friends I'm on pretty much on all the time. I'm no artist or writer, and I haven't gotten into the roleplaying aspect of neo,but I'm trying to at least come up with characters for my pets, just in case I ever do. You will often find me at the Pound Chat.

ZYDP Position: Wish Collector
Star runs our Wishlist. She's the one to talk to if you want to add your name to the wishlist, edit, or remove a wish.


neo_cant_pwn_cass

Bio: Hi there! My name is Cassidy, but you can call me Cass! I've played neopets for 14 years now, and I can say ZYDP is my favorite community thus far. I'm a college student in Los Angeles studying Linguistics and Computer Science. In addition to English, I speak Russian and I'm learning German and Japanese. My hobbies aside from languages are drawing, programming and playing video games. If you ever want to talk, or chat, neomail me! :D I love making friends!

ZYDP Position: Zapper Keeper
Cass is in charge of our Zappers' List, the page where we keep track of all the kind users who have helped us grant wishes from our Wishlist. She also runs the Avatar Lending page, where guild members can both lend and borrow pets and items to achieve avatars. Cass is also our official guild Board Monitor. She makes sure no member is breaking the rules, as well as TNT's rules, and helps keep our message board spam-free.

If you ever have a question about the guild and Alix and Star aren't around to help, feel free to ask Cass. She loves helping! If she can't answer your question, she'll be sure to ask someone who can.


svana_

Bio: Hey, I'm Svana. I'm obsessed with Korbats and drawing. I also like making stories about my pets characters when I have time. I'm usually found on the PC, chatting or spamming our advertising board. I also love animals, especially bats and cats and I can talk about them for hours :3

ZYDP Position: Member Monitor
Svana is the one who makes sure the guild won't get crowded by inactive "ghost members".
She is the one to talk to if you're going on vacation or won't be able to post in the guild for an extended period of time.


Username

Bio: Goes here

ZYDP Position: Title goes here
Job description goes here

Other Helpful Members:


kami582

ZYDP Rank: Dream Granter
Cass runs our Adoption Agency, where zappers and guild members alike can list all the pets they have up for adoption.


ohsilly

ZYDP Rank: Dream Granter
Helena runs our Guild Member NC/NP Wishlist page, where members can link to their Neopoint and NeoCash item wishlists, as well as list any items they mass collect.


nyshida

lelanya

ZYDP Rank: Dream Granter
Lelanya runs the Magma Customs page, where users volunteer to dip pets in the magma pool for other neopians who do not know their magma time.


beautiful_macabre
Guild Activities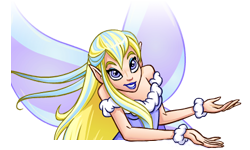 ZYDP is not an activity-based guild, yet we provide some entertainment for those who don't get enough thrill from zapping pets. Instead of a bunch of small and frequently changing activities, which might be hard to follow, we focus on preparing large guild events. These usually focus on one aspect of the neopets community at a time, for example: customizing, writing, collecting avatars and so on.
Keep in mind these events never include a reward in neopoints or items, as it is against the neopets.com rules. But the amount of satisfaction you get from participating = priceless :)
Every member is welcome to join an ongoing event. We try to provide enough time for both signing up and completing given tasks, so that you won't miss it, even if you can't log in daily. We are always open for suggestions on the next event's theme. More than that, if you feel extra active and creative, you can help in organizing the next event.
Layout or graphic makers, experienced players, artists, gamers, writers – you are always welcome to share your skills and knowledge!
When a new event is up, you will find a link to the event page on the guild's main site.

More than once a month the guild poll is being changed and you get the opportunity to answer the important, interesting or inspiring questions and see how others have voted. If you miss a poll – don't worry, you can still see the results below news&updates section in the guild.

Remember to keep checking the Guild Event Calendar to see what interesting events are coming up. Don't forget to list your Birthday (or other day that is important to you) to celebrate that special day with the guild.
Special Wishlists
Dreams are beautiful things to have and most of our guild members are still trying to achieve theirs. ZYDP has created special places where our members can share their neo-related goals with others.
The Super Special Guild Member Wishlist is a page where you can list dream pets that cannot be wished for on the public wishlist (/~ZYDP). That includes draiks, plushies, UCs and generally all the colour/species combos which cannot be produced by the labray itself.


www.neopets.com/~Raymuna
Note: In order to be listed you must be a Lab Ray Kicker rank or above.
There is also a directory of personal wishlist pages. If you have a petpage on which you keep your NP/NC goals, you can list them there. If you're a mass collector of a particular item, don't forget to mention that too ;)

www.neopets.com/~Felloe
Note: the purpose of both pages is to allow guild members to show their goals (both current and achieved ones). It has nothing to do with giveaways and it's not to promote begging in any form.
Advertising
In order to record more wishes, grant more dream pets, find new zappers and promote ZYDP we need to constantly advertise it, to keep possible largest number of players informed about our projects.
Advertising is something everyone can do. One way is to link to ZYDP: on your lookup, petpage, in your signature or wherever you feel like adding a link (or banner). The other is to create advertising topics and keep them up.
Most commonly we advertise on the
Pound Chat
, since it gathers both people who seek pets and those who want to find new home for their foster pets. You will find the link to the ongoing advertising topic in the title of messages on the guild board. The advertising topics are also a place for ZYDP members and zappers to gather and chat.
Occasionally topics on other boards appear, depending which ZYDP page is being advertised.
A separate page dedicated to advertising has been created. You will learn all the details there, find examples of topic titles and intro posts, the advertising schedule and cool buttons and banners to put on your lookup or other page.


www.neopets.com/~juujye
Trophies for Advertising
If you helped to keep an advertising topic alive… please continue doing so ;) For your effort you can pick a trophy and display it on your lookup (or wherever you want). The number given below each trophy means how many boards you created OR helped to keep up.
| | | |
| --- | --- | --- |
| 1 board | 5 boards | 10 or more boards |
| 1 board | 5 boards | 10 or more boards |
Wishlist Monitoring Crew
ZYDP wishlist is currently the biggest wishlist page on the site. It happens that people forget to neomail back when they achieve their dream pet or when they change their mind and no longer want the pet they submitted. With over 200 usernames listed that is too much for one person to handle both adding new/removing granted wishes and checking if the remaining ones are up to date. For this reason a Wishlist Monitoring Crew has been formed. If you want to help keeping the wishlist up to date, check it out:

www.neopets.com/~Bygn