Lending
This is my official lending page (:
It's under construction still, so expect some changes.
Avatar Guides
The following sites are excellent guides to begin with:
http://www.neopets.com/~atomav
http://www.neopets.com/~easyavatars
http://www.neopets.com/~the_pet_eater
http://www.neopets.com/~spottypuppydog
Links to Battledome Avatar Guides are located on the Battle tab.

~

Rules
For ITEMS:
I used to lend all of my items free.
However, since I was scammed of my ZDAP, Chokato, and BD weapons, this has changed.
All items worth over 100k now require collat.
Full collat is...
Up to 500k for BD Weapons
200k for Icy Snowflake
1.5m for Faerie Queen Doll
3.2m for Chokato (TCG)
6.2m for Zafara Double Agent Plushie
9.2m for Meowclops
Application
For PETS:
Main Rules:
1. Do NOT keep my pet as your active.
2. Do NOT remove or rename my petpet or petpetpet.
3. Do NOT zap, battle with, feed, or change my pet in any way (unless it is required for the specific avatar that you are being lent for).
4. If any problems or changes occur during a lend, let me know.
Currently, only one of my pets is lent through pound, and the rest are lent through transfers.
You may possibly be lent the pet through transfer that is normally pound lent, if you are not comfortable with the pound.
Note: If you are seeking to be lent a pet because of the petpet attached to it, make sure that it is listed as "aged" and not "ageing."
Through
pound
, I will lend:
Pink pet + Snowbunny
Through
transfers
, I will lend everything else.
Warning: I will be more picky with who I lend my BD pet, Pea Chia, and Draik to.
Application
Lending Lists for MONTH YEAR
To be added to one of these lists, first read through the Rules and the
FAQ sections, and then neomail the application form to me
here
.


MONTH:
1)
2)
3)
4)
5)
6)
7)
8)
9)
10)
master_waffley


MONTH:
1)
2)
3)
4)
5)
6)
7)
8)
9)
10)
mrow_mrow

MONTH:
1)
2)
3)
4)
5)
6)
7)
8)
9)
10)
lilly6559
Avatar Items
I lend items for all of the following avatars:

Cybunny - Plush

Gelert -Starry

Uni - Beauty

Gnome!

Tomos

Toasty

Moehog - Halloween

Nabile

Scorchio - Haunted

Gallery of Evil - Vira

Kau - Fortune Teller

Koi - Spotted Plushie

Evil Fuzzle - BOO!

Scorchio - Scordax

King Kelpbeard

Fire Paw

Drackonak - Hungry

Kiko Ninja

I'm Smelly

Mad About Orange

Angelpuss

Dark Nova

Codestones!

Lawyerbot ♥ Usuki

Robo

I Taunt the Pant Devil

Let it Snow!

Queen Fyora

Chokato

Zafara Double Agent

Meowclops
Avatar Pets & Petpets
So far, I offer:


Pea Chia w/ aged Quadrapus



Draik w/ aged Mazzew + Mootix


Krawk w/ aged Huggy


Krawk + Sneezles


Island Quiggle w/ aged Slorg


Halloween Lupe w/ aged Quadrapus


Coconut Jubjub w/ aged Gruslen

Halloween Ruki w/ aged Mummy Baby


Fire Blumaroo w/ aged Fire Harris


Orange Grundo w/ aged Snicklebeast


Grey pet w/ aged Slorg


Battledome Pet w/ ageing Snowbunny
(can beat Space Faerie and under)


Snow Pet w/ Meowclops (zapped)
NOTE: Not yet painted snow, so still adoptable by young accounts.
Will be painted once I decide what species to make him, and get a morphing potion.


Pink Pet w/ aged Snowbunny
Lending for Battledome Avatars



To help with the many Battledome avatars, I can offer the following items:

Prickly Potion x2

Voidberry Potion x2

Randomly Firing Freeze Ray

Purple Sticky Hand

Leaf Shield




Battledome Avatar Guides:
http://www.neopets.com/~snakanat
http://www.neopets.com/~lurkerkilla
http://www.neopets.com/~MysticArianna
Guide from the Neopian Times, for the Space Faerie
(Week 358, "A Prickly Potion Explanation (Finally!))
Full DoN Guide (Including for the Space Faerie):
http://www.neopets.com/~cuckooz
Note
: I have never used the 3rd guide, but believe it will work if you substitute Prickly Potions for the Honey Potion, and Randomly Firing Freeze Ray for the H4000 Helmet.
I used both of the first two above guides to get all of the Battledome avatars.
The instructions on the 2nd link for beating the Space Faerie with a low HP pet were very useful.
Current stats for the BD Pet, as of 10 October 2012 in the image below.
For a more up to date look, check
here
.
(Estimated adoption cost (Again, as of 10 October 2012):
26,300 NP
)
It took a few tries, but I beat her with a pet with under 150 HP.
Image below is from when I got the avatar (:
FAQ
Q:
I signed up for a chain transfer lend on a certain day, but my lend date was later changed. Why is that?
A:
Simply put - things happen. It is common for unforeseen events to either slow down or speed up a lending list. If your new date is going to be a problem for you, let me know and I will try to work with you to find a more suitable lending date.
Q:
For transfer lends, why do I have to wait a day before I can transfer the pet on?
A:
A pet will only allow itself to be transferred once a day (either incoming or outgoing). If you try to send a pet on the same day that you received it, it won't work and you'll get an error message.
Q:
I noticed that for your BD (Battledome) pet, you only sign up lendees for every other day. Why is that?
A:
Since there are so many Battledome avatars, and my pet can earn all of them, sometimes it can take a while. If you finish with the pet early and want to send her to the next person on the list, neomail them first. If they say it's okay, you can send her on the day after you get her - but be sure to let me know that that is what you're doing!
Q:
What are the stats for your BD pet? And how much does it cost to adopt?
A:
Stats and estimated adoption cost (Updated as of 10 October 2012) are to be found near the bottom of the tab labeled "Battle".
Q:
My account is under 4 months old. What lending restrictions should I be aware of?
A:
For this lending agency, young accounts can borrow:
Pink + Snowbunny, Orange Grundo + Snicklebeast, Meowclops
Why is that? Accounts under 4 months cannot adopt LE (Limited Edition) pets, pets above level 2, or pets that are certain colors. For more information, click on the image below:

Q:
I don't have much experience with borrowing pets. What do I need to know?
A:
Click on the image below, to be directed to a guide that goes into great detail about borrowing pets through transfers and the pound. If you still aren't clear on something, or would just like to talk to me about it -
neomail me
.
Q:
How many transfers do I have?
A:
You get 1 incoming and 1 outgoing transfer for every 2 years of account age.
How many do you have personally? Consult the chart below:
Q:
Can I borrow more than one pet?
A:
Yes, as long as you seem trustworthy enough, and have enough open transfers.
Q:
I can't remember if I have any transfers left. How do I check?
A:
Check
here
. It should tell you if you've used transfers this month.
Seeking:
Currently, would love to adopt a Darigan Tonu.
Please
neomail me
if you have or know of one up for adoption.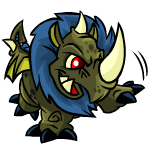 I am also saving up for a new Mootix or two to add to the pets I have.
Not entirely relevant, but I would also appreciate getting the clothes for my Halloween Ruki or Halloween Lupe.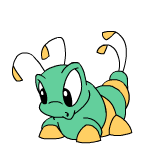 NOTE: Not relevant, but I needed somewhere to put this.
Game Avatars Still Needed:
(as of 2 Nov 2012)
[ ] A53 - LIKE A BOSS
[ ] Babaa - Maths Nightmare
[ ] Bilge Dice - Lucky Streak!
[ ] Carnival of Terror
[ ] Chia Bomber
[ ] Deckswabber
[ ] Destruct-O-Match II
[ ] Draik - Escape from Meridell Castle
[ ] Extreme Herder
[ ] Extreme Potato Counter
[ ] Faerie Bubbles
[ ] Freaked Korbat
[ ] Freaky Factory - Yoinked
[ ] Grundo - Snowthrow!
[ ] Hannah and the Pirate Caves
[ ] Ice Cream Machine
[ ] Meerca - Chase
[ ] Nimmos Pond
[ ] Petpet Rescue
[ ] Petpetsitter
[ ] Raider of Maraqua
[ ] Revenge is Sweet
[ ] Skeith - Jelly Processing Plant
[ ] Spike!
[ ] Typing Terror
[ ] Volcano Run
Goals

FQD fund: COMPLETED (:

Icy Snowflake fund: COMPLETED (:

Chokato (TCG) fund: COMPLETED (:
Chokato fund 2: COMPLETED :/

ZDAP fund: COMPLETED (:
ZDAP fund 2: COMPLETED :/

Pirate Draik Egg fund: COMPLETED (:

Pirate Krawk Morphing Potion fund: COMPLETED (:

Mootix fund (for 2): 0/500k
Special Thanks
I am especially grateful to...
bumbly340, for donating his Orange Grundo. (:
breakavic, for donating her Grey Zafara. (:
kloofe, for donating her Fire Blumaroo. (:
greenhorse, for donating her pet w/ aged Mazzew. (:
devils_flame666, for donating his pet w/ aged Quadrapus. (:
mahinawai, for donating her Island Quiggle. (:
gypsyluff, for donating her Coconut Jubjub. (: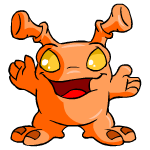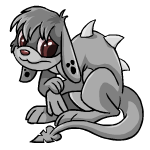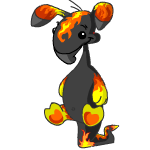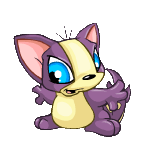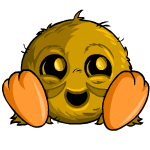 Sitely
Much thanks to
Flawless Creations
for my first ever button!
Just found a new affiliate...

Currently lending for several different avatars, including at least one I don't lend.
Check it out!
Interested in being lent a pet I'm not currently lending?
Then check out the Lending Directory!