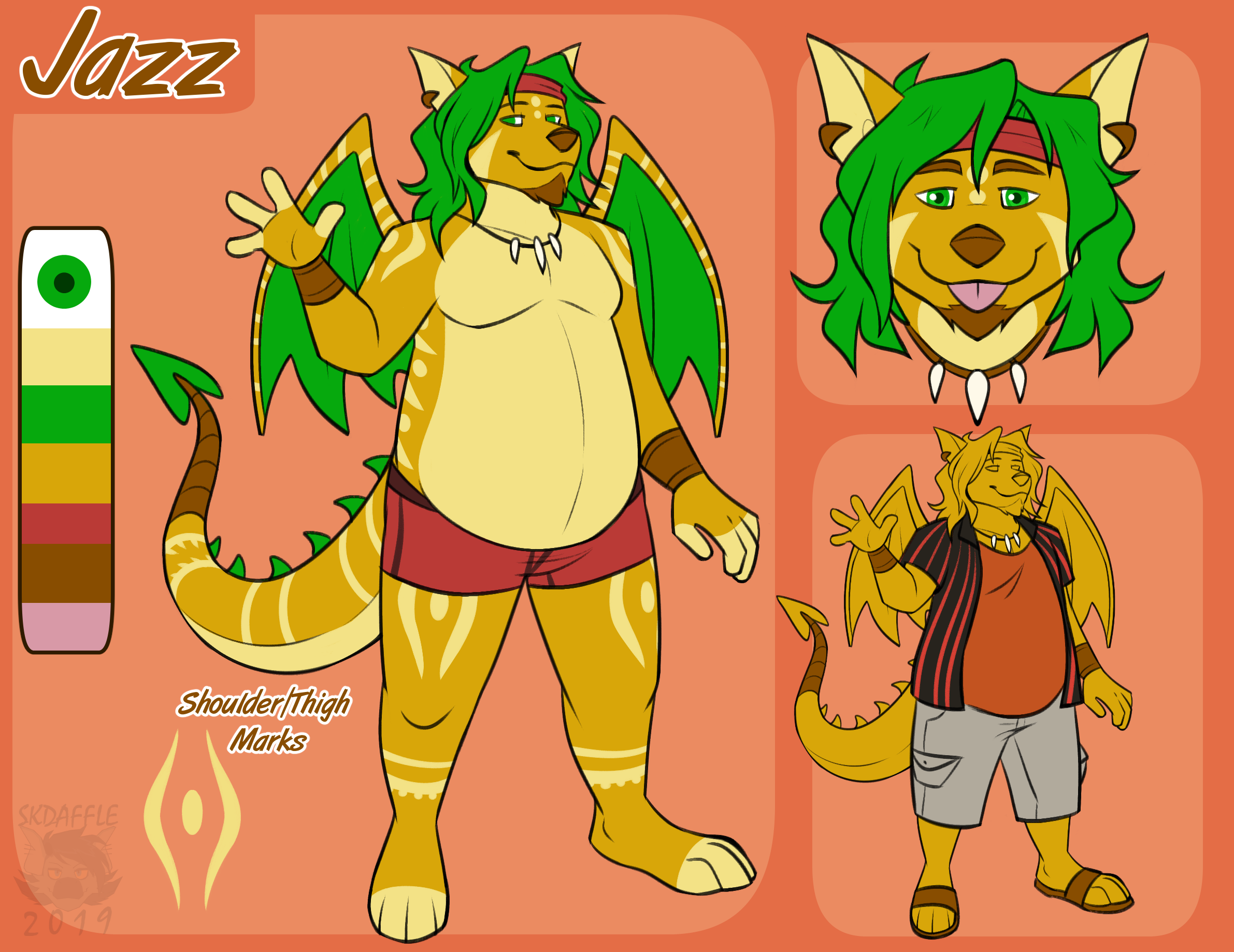 NAME Jazz
ALIAS Lightning Jazz
GENDER Male
SPECIES Island Skeith
AGE 27
STYLE Beach Bum
ALIGNMENT Neutral Good
VICE SPIRIT Gluttony
VIRTUOUS SPIRIT Charity
SOUNDTRACK
Counting Stars-One Republic
Aloha, E Komo Mai-Jump 5
All Star-Smash Mouth
The Bare Necessities-Disney's Jungle Book

Born and raised in Mystery Island, Jazz has the beach bum lifestyle down to a science. This skeith loves few things more than surf, sun, and sand. Those other loves? Foods of every kind and playing in the band Cartographers of the Void with his buddies. Despite his rather full schedule, he still makes time to visit his homeland and catch some waves every now and then.