Welcome!
Welcome to Poogle Pages, a directory dedicated to listing the adorable species known as the poogle! The links on the side should be pretty indicative of what you will find here. Let me know if you believe any important information about poogles is missing!
This directory is partially based on the neopets book of the same name, Poogle Pages. Hope you and your poogle enjoy!
Latest Update: +1 affiliate
Permie Poogles Listed: 268
Major Updates
7.4.17
200 poogles listed! Our 200th poogle was Dashlynn!
3.11.17
Grand Reopening!
9.19.15
All caught up on listings!
9.4.15
Poogle Pages has a lovely new layout from Jewlz! Thank you!
7.6.15
100 poogles listed! Our 100th poogle was Adict!
6.27.15
Poogle Pages is listed at Alian.
6.20.15
Our first button!
6.17.15
The Grand Opening of Poogle Pages!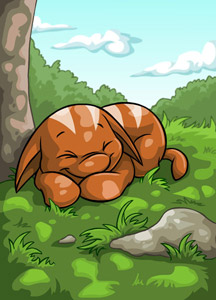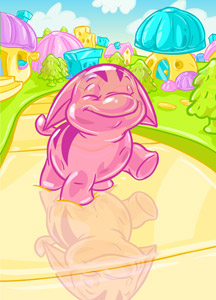 Spotlight Poogle
Sporadically, a spotlight poogle will be chosen from those listed in the directory! Could your poogle be next?
Spabl is a fashion icon. This poogle is at the head of every trend. She has an outfit for any occasion, so don't tell her that poogles are hard to customize! Once a white poogle, Spabl was one of the first candy poogles in Neopia, proving that once again, she's on top of every trend. Her customizations have introduced me to more than one great item, including the wig she's wearing right now! Congrats, Spabl!
If your poogle was spotlighted, please take the following icon for their lookup!
Icon clickable to creator.
Previous Spotlight Poogles
October
August
June
April
March
November
October
September
August
July
June
So You Want a Poogle?
There are many ways to get your own poogle, and here you can find out how!
1) Buy a morphing potion!
Morphing potions can be bought through the shop wizard, trading post, and auction house. Below are links to all.
Shop Wizard
Trading Post
Auction House
2) Adoption Agencies!
Perhaps you can find the perfect poogle in a zapping/adoption agency. A popular choice is ZYPD. You can also check out a newer adoption agency, Project Diversity. Below are the links to their UFA page and their list your dream pet page.
ZYPD Poogles
List Your Dream Poogle
Project Diversity
3) Create one!
On the off chance it happens to be September 19, Poogle Day, poogles may be available to create at the pound. Here is a link to check for yourself if poogles are available.
Create A Pet
4) Adopt one from the pound!
Believe it or not, people do abandon their poogles in the pound sometimes. Occasionally the names of these poogles don't allow them to show up when browsing the pound regularly. Luckily enough, stuck pet sites (such as the Lost and Pound) list the names of these poogles so they can one day find a forever home. Consider adopting your poogle from the pound today!
Adopt A Pet
Lost and Pound Poogles
Unavailable Colors
List your Poogle
Rules
You must read my rules! If you do not, my poogle army will come after you!
Don't list pets you are actively labbing* please. It is too difficult to keep up with constant color and species changes. If you decide to lab your poogle, please let me know so I may remove them from my listing. *Exception: If your pet will always be immediately morphed back into a poogle after any species change, you may still list them. Please fill in the "Color" field with "zapping" if this is the case.
If you plan on painting your poogle in the future, you may list them, but please let me know as soon as their color changes.
Basically, if your poogle might change, use good judgement on whether or not to list. If you're unsure, ask me. :)
To prove you've read my rules, please mention ghosties somewhere in your mail (or post). If you don't follow this rule, I won't be mad at you, but I won't list your poogle until you prove to me that you've read my rules.
Please don't list poogles you don't own.
That is all!
Listing Form
Your Name:Poogle's Name:Color:Other:
When listing Poogles as up for adoption, I can display the account you wish to be contacted on, but please keep all other relevant information (any adoption rules) on the pet's lookup.
Poogles that lack some sort of confirmation of being for adoption may be subject to removal.
Mail me
here
please! If I have a board up you may post the form on it, but I prefer mail to ensure I will not lose your listing request.
Link Back


Buttons clickable to creators.
Affiliates


Mail me to become affiliates!
Goodbye
Thanks for coming! I hope you enjoyed your stay at Poogle Pages.
Site Credit
Layout and coding made by Jewlz at

NEOPETS, characters, logos, names and all related indicia are trademarks of Neopets, Inc., © 1999-2015.