Mae's Screenies
... like a boss.

Jeune has generously allowed me the use of his petpage to host these screenies... *cough* more like i bribed him with candy ;P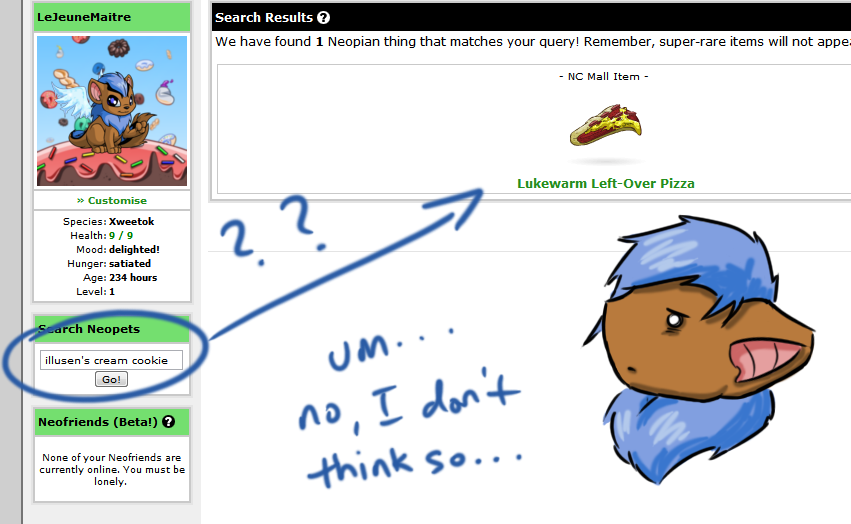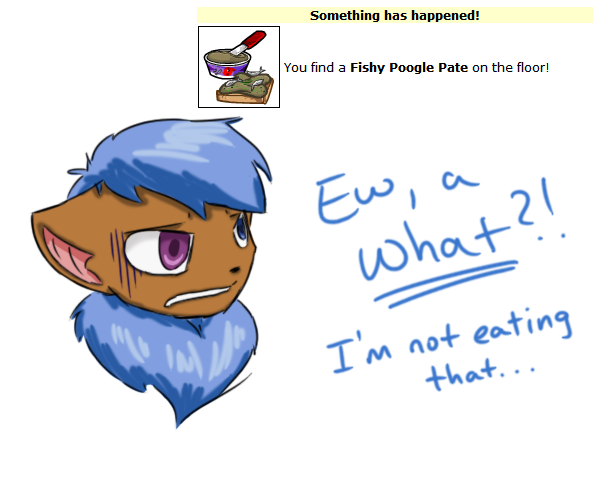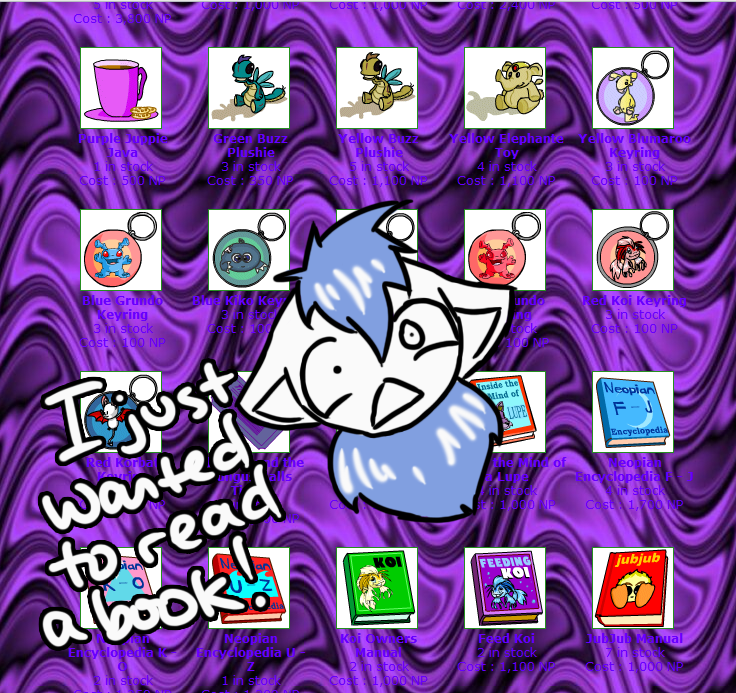 I hate when people do this to their shops. If I can't read your prices, I'm just gonna turn right around and leave .__.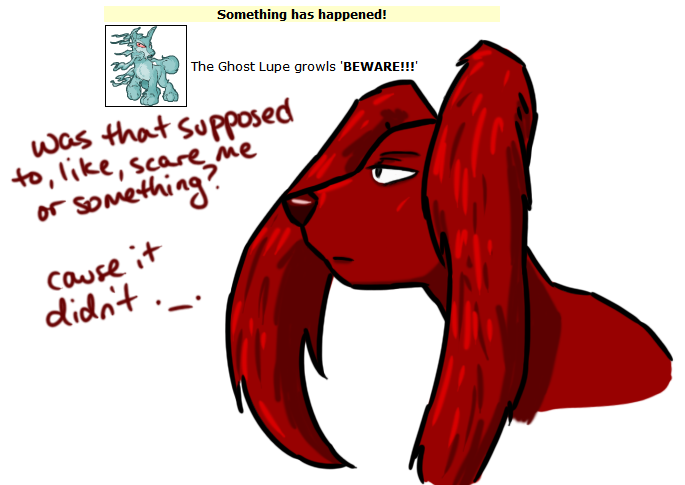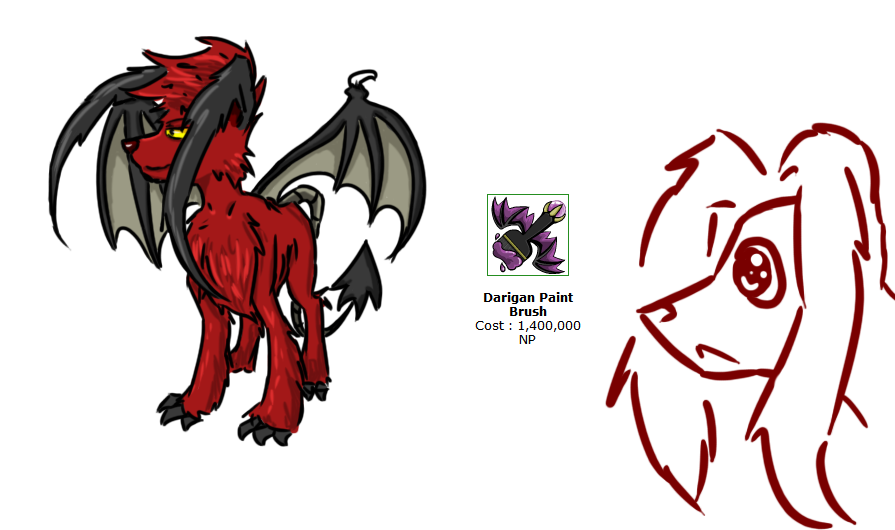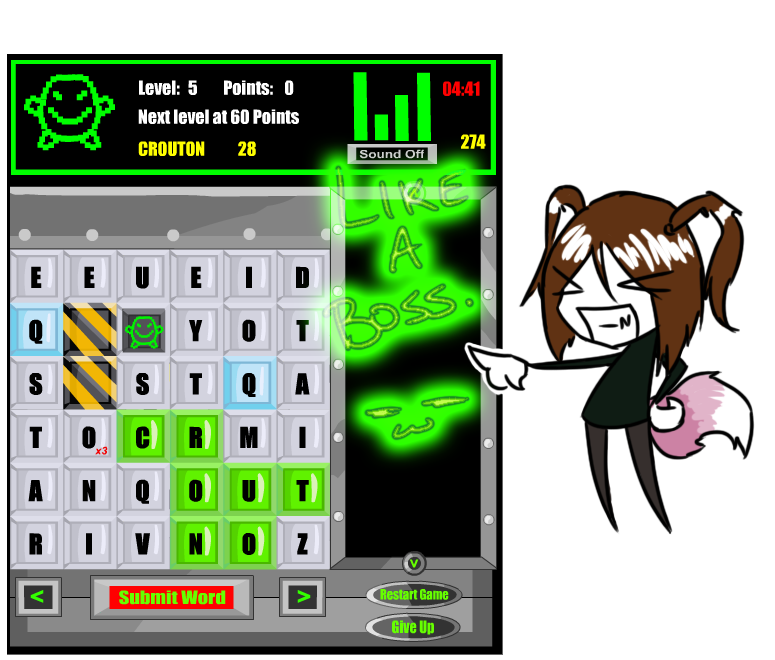 I was just really proud of myself. = u = I don't even know why.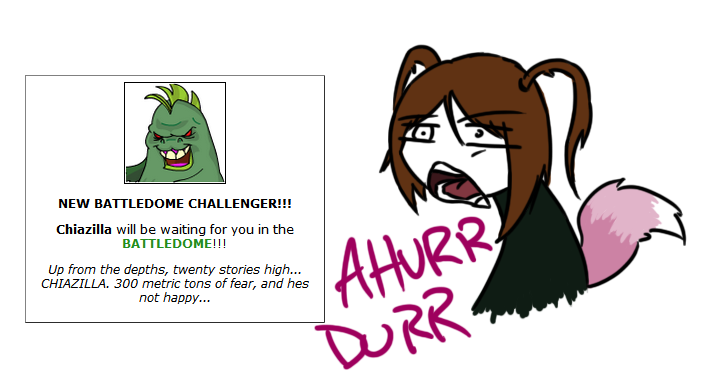 Seriously, that thing looks really derpy.
King Hagan needs to get out more.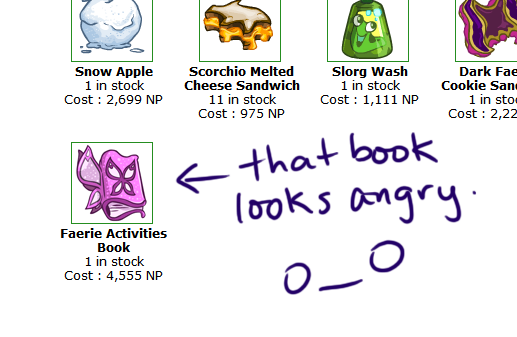 I, um... sat here giggling at this for a good few minutes. *ahem* Yeah.
Why are Chias so ugly? :c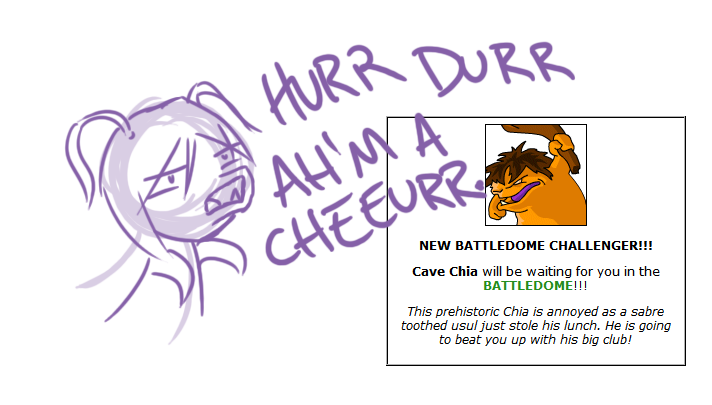 WHY IS THERE SO MUCH DERP ALL AROUND NEOPIA?!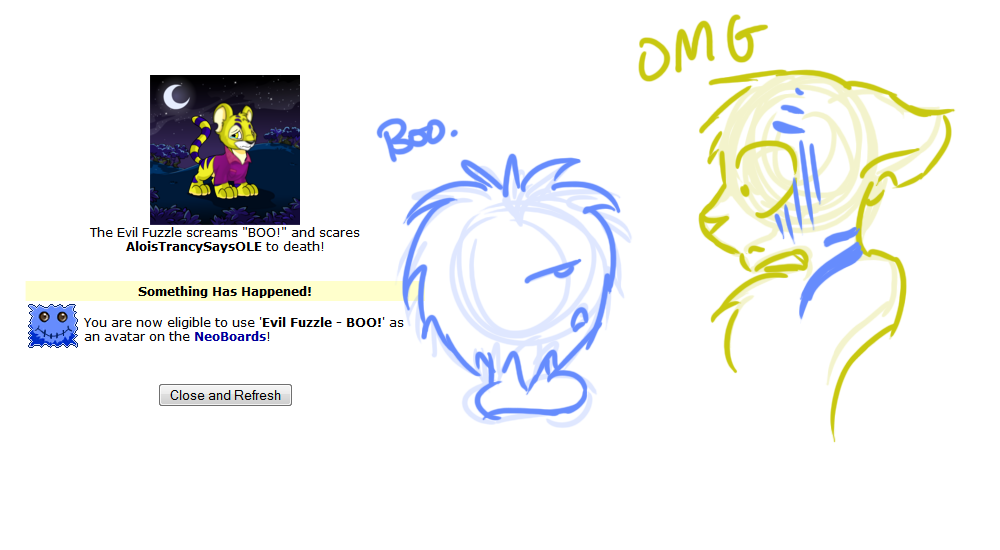 Why yes, I did get lent an Evil Fuzzle for free. And yes, I did give it back. ahurrdur.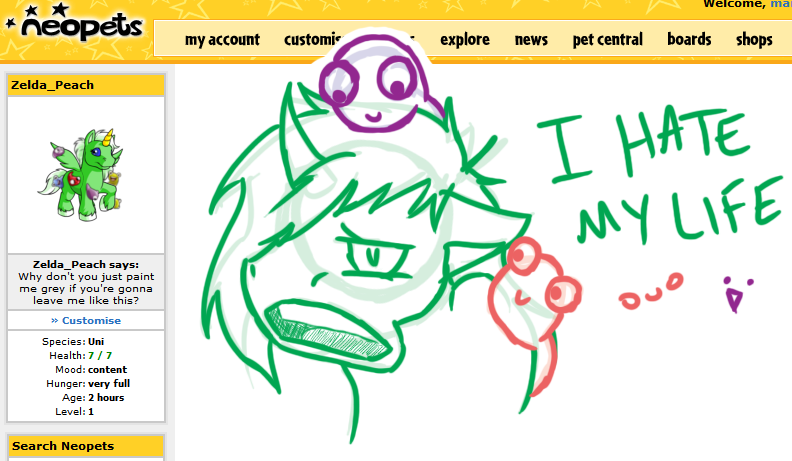 Not even a full day old, and she's already being a drama queen.
(Yes, this was on April Fool's day. teehee.)
Altachucks are fat, meaty, juicy, and appetizing. TURMY, Y U NO EAT IT?!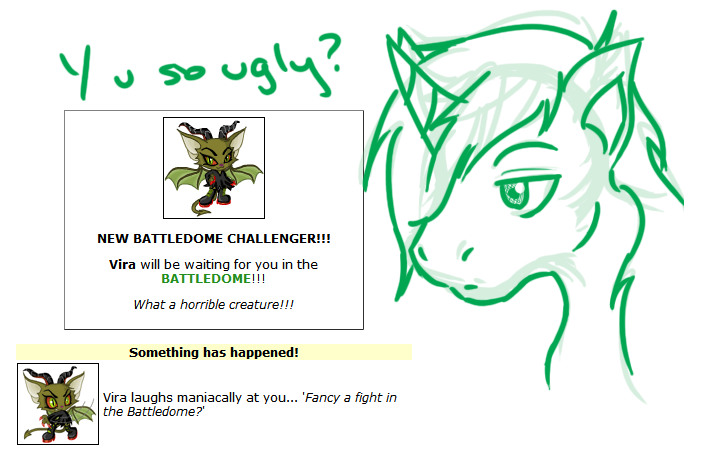 I don't know why Zelda is in this pic. This didn't even happen on my side account. o__O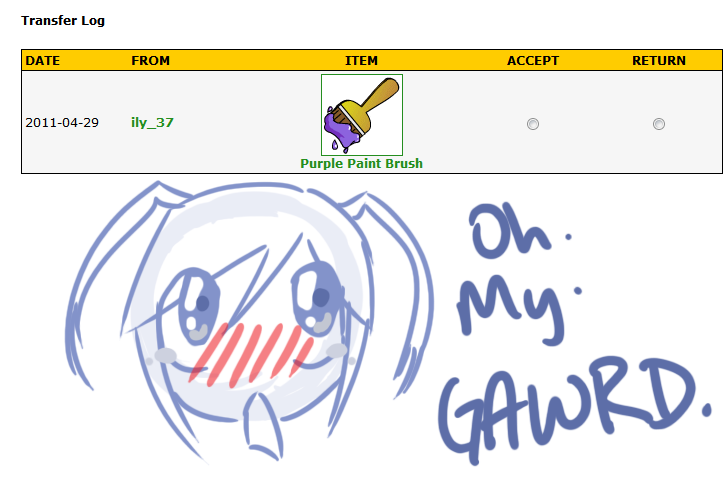 This... just... made my day. ; u ; THANK YOU SO MUCH, KIND NEOPIAN.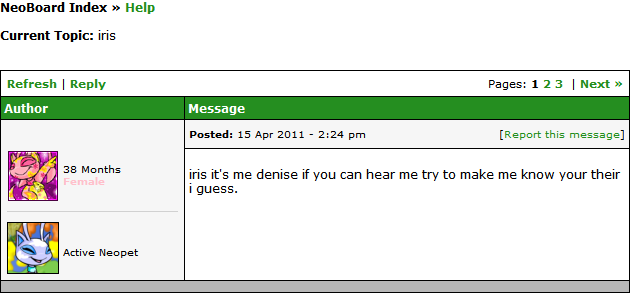 This spawned an entire discussion. Here, watch.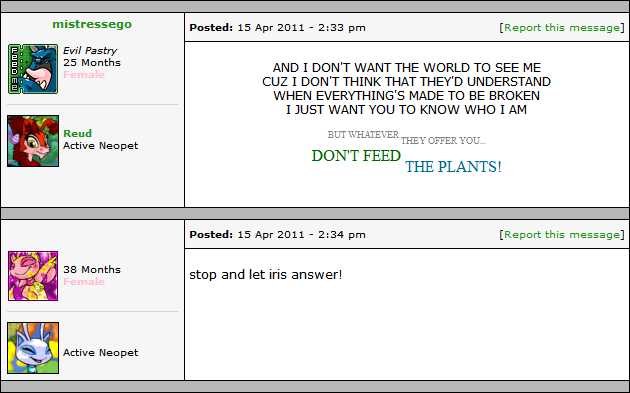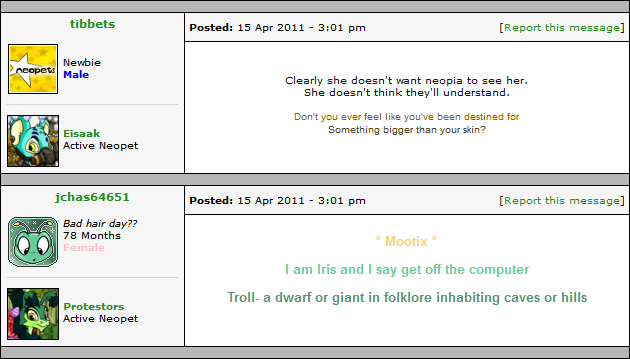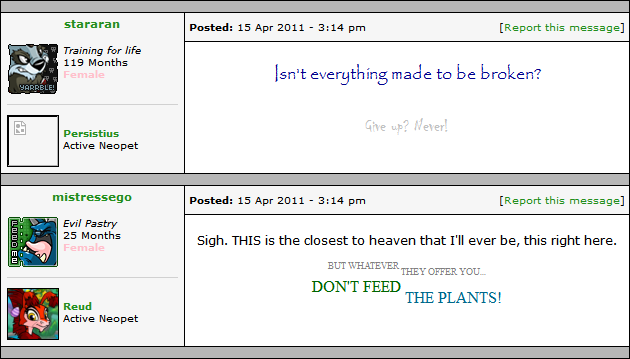 I don't really know why I loled.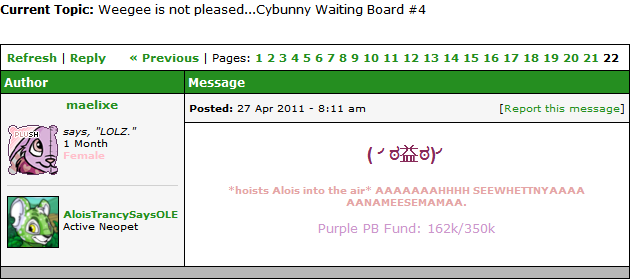 I'm an idiot! XD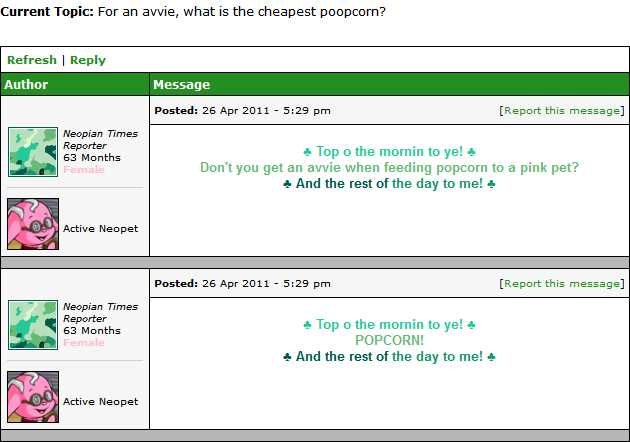 At least she realized her spelling mistake XD
I would've done the same. XD I'm a nerd too.
Someone asked why they didn't get their NP back after someone out-bid them in an auction. I like this person's answer. X3
I like how it kind of seemed like she was talking to herself.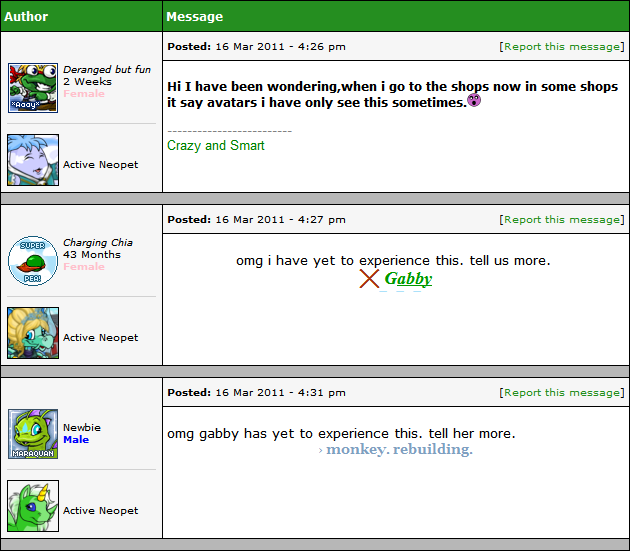 Don't even know why I thought this was so hilarious.
The first part of the comment was me, in response to someone talking about the Royal Wedding. Yay my joke was appreciated :3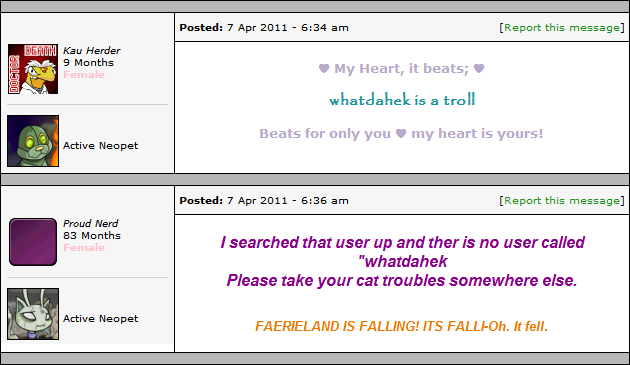 I giggled stupidly at this XD
Jeune's mad that he can't wear this.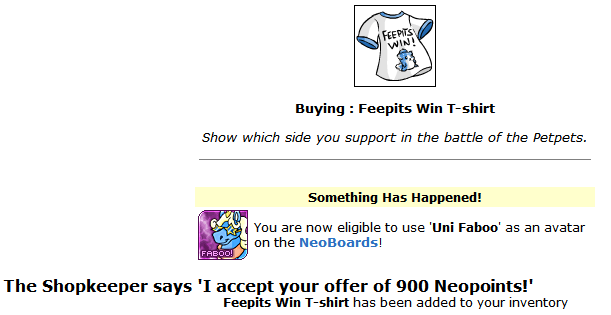 Can't wear this either?!
My sentiments exactly.

Won't somebody think of the trolls?
Seriously how dumb can you get?

Sold immediately of course.

THAT ISN'T ENGLISH OMGAH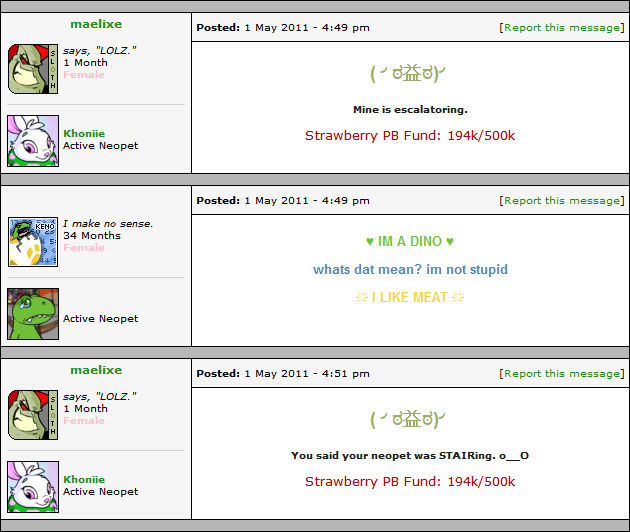 Do I need to comment?
*hugs Snowager* She's awesome c:
Someone called this new language "Spammish." I like it. :P

mistressego = master of comedy.

... *PFFFFT*

Bea doesn't need an explanation. So there.
We've all seen someone who types like that.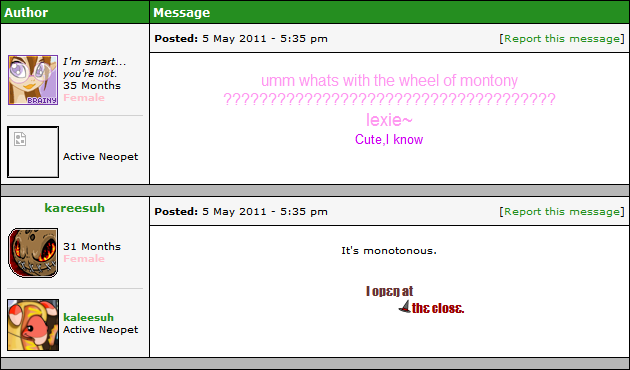 This is why you have to be really specific on the HC.
One of my pets wouldn't read a book or eat a food or something. Changed my language, and waa laaa, random event!
(Yes. I know it's really voila. That was a reference to Regretsy.)

I think I find this way funnier than I should.

The material just writes itself, man.
I'll let your imagination come up with this one.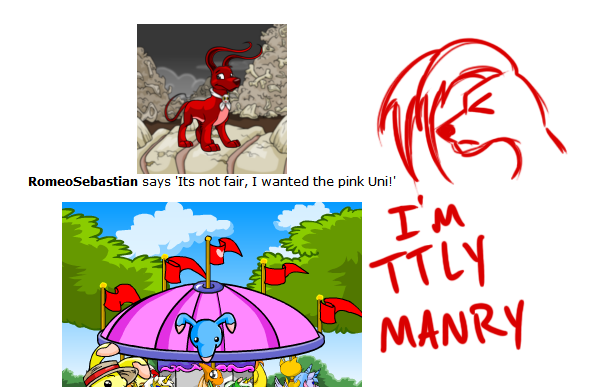 Lol, Sebastian, of course you are.
... Like I said. The material writes itself.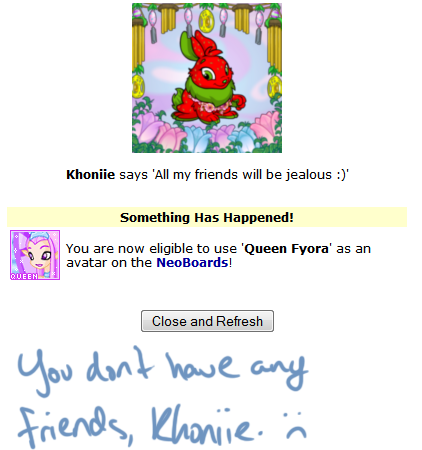 Well, she doesn't. Just a bunch of crazy brothers.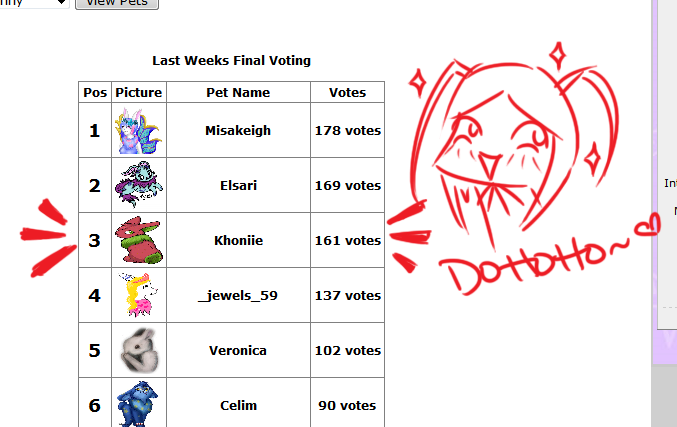 I'M SO PROUD OF MAH BEBEH.
The rest of the contestants had really nice art, too. It was tough competition.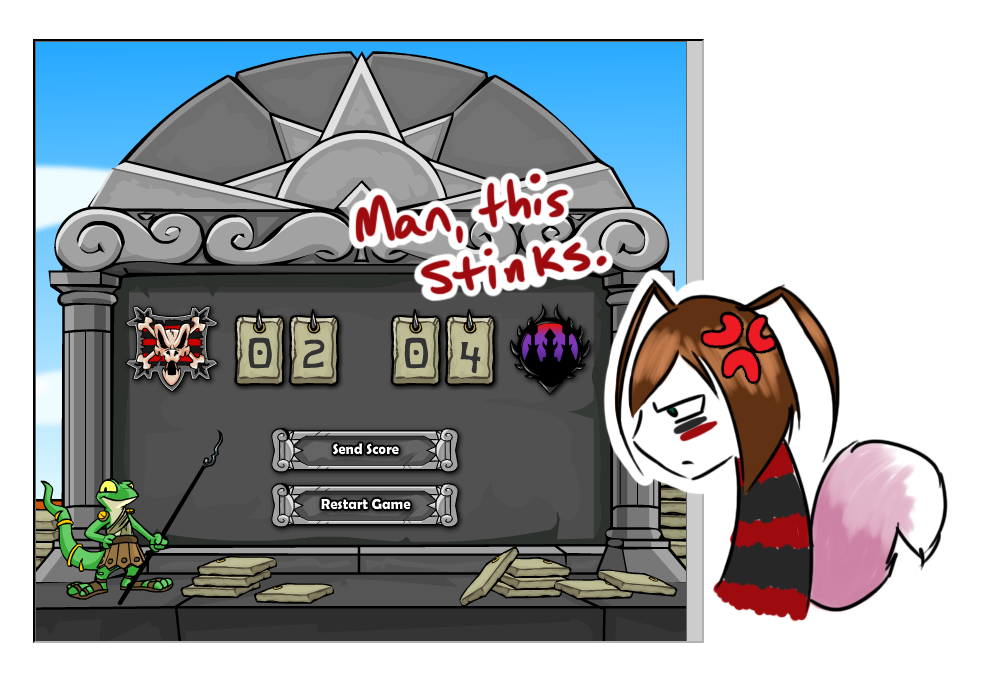 Seriously HOW THE FLIP AM I SUPPOSED TO WIN THIS GAME?! ; A ;
And that Techo is mocking me with his smug little grin.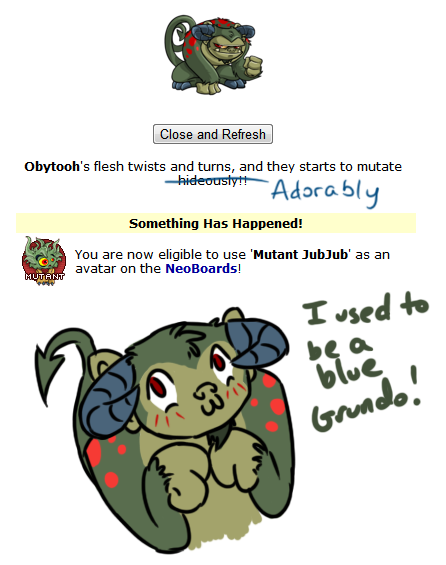 This is Oby! He's the newest addition to the family! I love him sooo much ; u ;
Um okay I'm imagining some dude talking to a dog with a long floppy tongue, and the dog talking back being like "FLBGHFBGLGHFGB" and uh... Yeah. I'll go back into my little tree hole now.
If you see your name on a screenie and would like it removed, please
neomail me
. I apologize for any unnecessary embarrassment.
I will be adding more screenies as more interesting things happen. XD;;
Listed at
Soroptimist Directory
Links to other screenie pages!