The guilt would drive you insane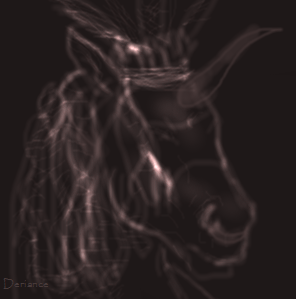 The whispering of the fires almost swamped his chanting.

Flames of unnatural hues entwined themselves around the figure, sending vibrant flashes of multicoloured light rippling across his silhouette. The dry and desolate lands around seem to wane from its light as the night's darkness envelops the world below.

With one harsh word the flames slither through the air to strike a roughly constructed pile of sticks. Seeing his bonfire complete, the swiftest flicker of a smile broke his harsh features. Dark, soulless eyes narrowing themselves against the light, he took a few slow steps back. Despite his prevailing appearance, his heavy, matted cloak, speared onto his back via his silver spines, hid the sharp angles of his muscular frame and the deep navy fur around his eyes was indented by lines forged by suppressed concern.

Suddenly, he snapped his eyes shut and dipped his head into his chest without rousing any sound other than the gentle chinking of his necklaces. Seeming to break free from his own thoughts he shudders before turning away from the fires just as abruptly. A flimsy smile creases his rough muzzle and a deep echo of a voice utters,

Who is next in line to receive my … help?"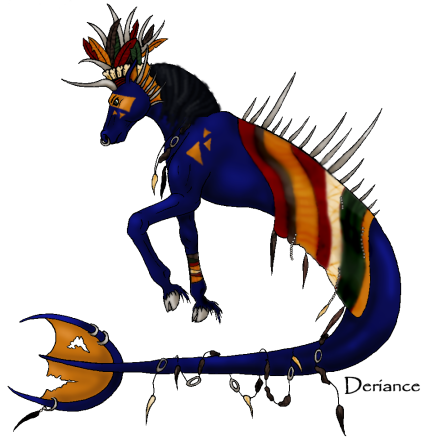 What kind of adoptable do you think Lastrond's page should host? More peophin adoptables? Makeables? Adoptable grumps? Please send me your suggestions here!





-†- History -†-
Once the torturer, now the tortured. Driven by his own selfish desires, he was one pawn in the calamitous plans of his 'superiors'. Using his dark magic and empty promises to blackmail and manipulate, he manoeuvred his victims to do the biddings of his masters – and to deal with them if they did not oblige. Preying on the already emotionally-weak, he promised redemption but never mentioned salvation.

He was power-hungry, although one evening it dawned on him just how insignificant he really was. And with that, he left. Now on the run he is constantly plagued by the fear of his superiors, as well as the screams and pleadings of his victims. He would do anything to silence them… but this tends to only make things worse




-†- Gallery -†-
Art done by other, incredibly talented arteests! Click to link to the artist, or scroll over for their gallery adress.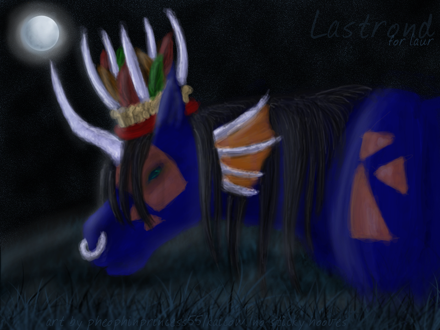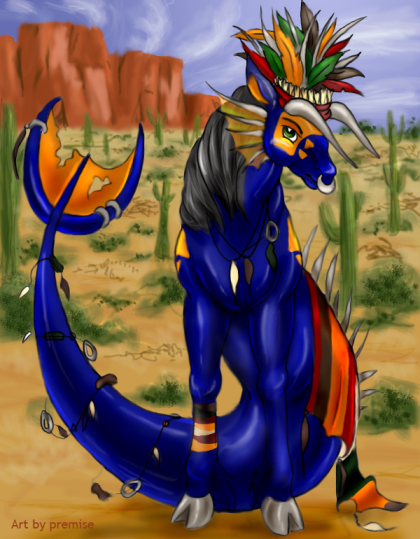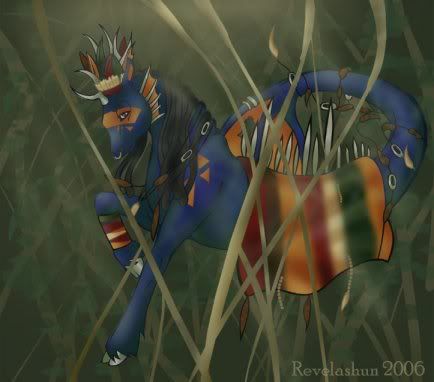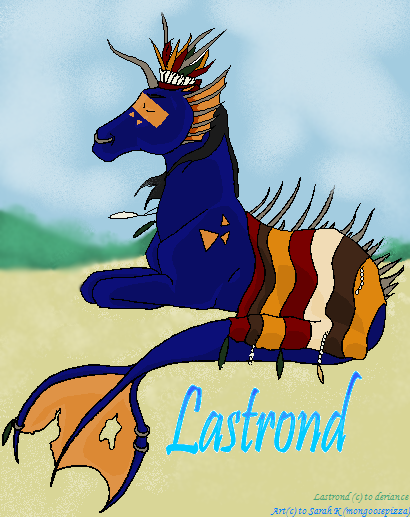 -†- Memories -†-
He'll wrap you in his arms,
tell you that you've been a good boy
He'll rekindle all the dreams
it took you a lifetime to destroy
He'll reach deep into the hole,
heal your shrinking soul
But there wont be a single thing that you can do
He's a god,
he's a man,
he's a ghost,
he's a guru
They're whispering his name
through this disappearing land
But hidden in his coat
is a red right hand
- Nick Cave




-†- Friends and Foes -†-



A dominant and (seemingly) confident personality, Filuah possesses an overwhelming dark sense of humour. Though not 'unkind' by nature, she will seize any opportunity to spill out dry comments and gently tease anyone who stays still too long. This is merely because of her own inability to allow herself to get too serious or attached to the world around her, possibly a result of her brother Nokom's prior desertion.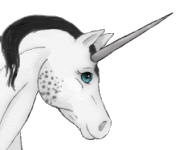 Highly strung, though not independant. More simply, Nellaii follows her heart but sometimes lacks confidence. She is easily unnerved, simply because she does not have the patience to learn the ways of the world - she is left naive. She is almost the personification of innocent (or naivety) and kind-heartedness (or... naivety), always optimistic and enthusiastic to make new friends and lend a hoof.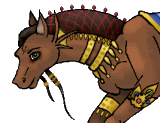 The typical exotic, handsome prince - nearly. Although he was well educated and rather spoilt in his home palace, Sciros longed for adventure and excitement that his sheltered life could not provide him. Perhaps because he was spoilt, or perhaps because he always followed his heart, the young prince ran away in a dramatic escape and has since undergone a plethora of adventures with his dear Aly.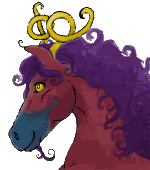 What can I say? Nokom's a gleeful, cryptic telepath and mind-manipulator. He enjoys just about everything the world has to offer, appreciating it for what it is and how it entwines with the rest of it, and is quite partial to discovering odd bits and bobs to hang like trophies from his antlers. Unfortunately his rather 'unique' take on life and the universe means that he's not always the easiest to spend time with. Although he would never intentionally upset anyone, or anything, he has little regard for 'personal space' as far as his mind reading and speaking is concerned, and he even abandoned his own sister, Filuah - then one day, out of the blue, he came back with only the explanation, "nothing's wrong unless you want it to be" and some ugly flower he picked because "he knew she would appreciate it."






Abandoned by his immortal herd as a colt for his carnivorous (more specifically, 'cannibalistic') nature, Sahvij now haunts desolate mountain peaks in hope of once again returning 'home'. His insecurities from both being abandoned and 'monstrous' have led him to become violent and occasionally ruthless, though his new 'friends' are defiant not to give up on him, no matter how much he may unnerve them.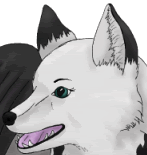 Always quick to crack a joke or dive headfirst into a pond, Safaah is the most light-hearted and playful of her sisters. She is just as quick to laugh as herself as anyone else, though she often gets herself into trouble for it. Her jocular spirit also usually results in her missing the point of certain tasks and she is rarely ever punctual (much to Tiyrra's annoyance).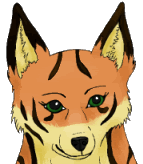 Tiyrra was blessed with the ability to see the aesthetic beauty in the world around - including in herself. She delights in sitting for hours watching the sun set or the waves lap against the shore; providing, of course, that the wind ruffles her coat in only the most flattering of manners and the shade of the lush grass below compliments her eyes.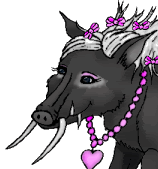 She knows what she wants, and will go to any means necessary to ensure that she gets it... Ruthless and determined, Laneicse has a steady hand in power over the neglected slums she lives in. Unfortunately for those around her she also harbours a keen will to fulfil her dream of being a 'beauty queen'.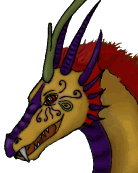 Fiori was born with the power to heal, though to do this she needs to pull 'life' from the surrounding environment. Confused and disturbed by the outcomes of her bad decisions related to this power in the past, and never really knows how to behave in social situations. As a result of this she has become twisted and disoriented - somewhat 'bipolar'. One can only hope that new friends can help guide her onto a brighter path.





-†- Link Me -†-
Link






Patches







Souvenir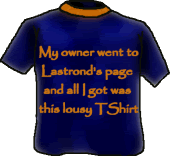 Scribble


-†- Quilt -†-












-†- THBC Peophins -†-














-†- Other Exquisite Peophins -†-




-†- Other Links -†-